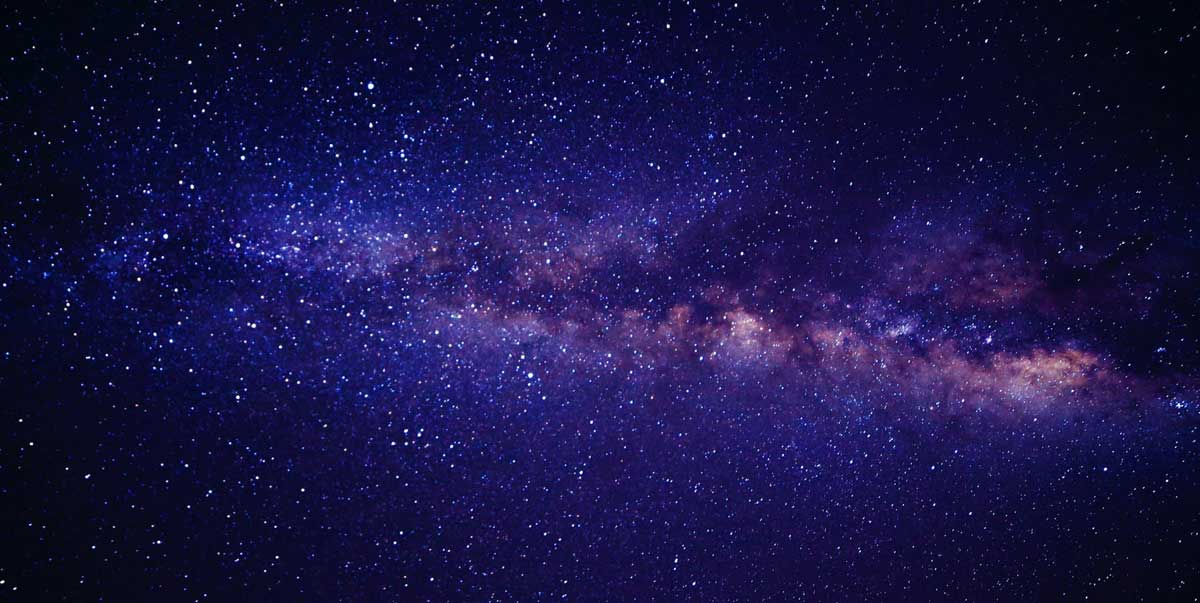 The Benefits of HVAC Dispatch Software
---
Are you a business owner or manager in the HVAC industry? Are you looking for ways to make your operations more efficient and cost-effective while providing better customer service? The answer may be simpler than you think – HVAC dispatch software. Many people believe that investing in such technology is too expensive and difficult to implement, but recent research has proven this theory wrong.
This article will discuss the many benefits of using HVAC dispatch software, from increased productivity to improved customer satisfaction rates. We'll look at how it can help streamline operations and save time and money without sacrificing quality of service. With its intuitive features, scalability, and reliability, there's no doubt that implementing an effective HVAC dispatch system could revolutionize your business.
If you're ready to take your HVAC services to the next level with greater efficiency and profitability, then read on as we explore all the advantages of utilizing HVAC dispatch software!
Introduction To Hvac Dispatch Software
HVAC dispatch software is an innovative tool designed to help HVAC businesses manage their day-to-day operations. It streamlines the dispatching process and enables companies to better serve their customers, while reducing labor costs. By utilizing a combination of automated scheduling tools, GPS tracking technology, and customer service features, HVAC dispatch software makes it easier for technicians to locate job sites quickly and efficiently.
Using this type of dispatch software hvac allows businesses to optimize their workflow by providing accurate estimates on how long each job will take and which technician should be assigned to complete it. This can help improve customer satisfaction by ensuring that jobs are completed in a timely manner with minimal disruption or delays. Additionally, the system provides real-time updates so managers can monitor progress from anywhere at any time.
Furthermore, because hvac disptaching systems allow for remote access through mobile devices, technicians can easily stay connected with headquarters even when out in the field. This ensures that all necessary information is readily available without having to wait for someone back at office to make decisions or provide updates. With its comprehensive suite of features, HVAC dispatch software gives business owners more control over their operations and helps ensure that tasks are handled smoothly and effectively. Without further ado, let's dive into an overview of hvac dispatching…
Overview Of Hvac Dispatching
HVAC dispatching software provides a comprehensive suite of tools that help HVAC businesses better manage their operations. From automated scheduling and GPS tracking to customer service features, this type of dispatch system is designed to improve efficiency and save time. It also allows technicians to locate job sites quickly and accurately while providing real-time updates so managers can monitor progress from anywhere at any time.
The user-friendly interface makes it easy for businesses to access all the necessary information they need in one central location, allowing them to make decisions faster and more efficiently than ever before. In addition, hvac dispatching systems provide customers with accurate estimates on how long each job will take when assigned to a technician, helping ensure that jobs are completed on time without disruption or delays. Finally, remote access through mobile devices ensures technicians stay connected with headquarters even when out in the field.
Thanks to its multitude of features, hvac dispatching software gives business owners greater control over their day-to-day operations while significantly reducing costs associated with manual labor. With these benefits in mind, let's explore how hvac dispatch software can streamline quoting and estimating processes…
Quoting And Estimating With Hvac Software
The power of hvac dispatch software lies in its ability to streamline the quoting and estimating process. Picture a busy HVAC office—the walls lined with filing cabinets, hours spent manually entering data into an outdated system that can't keep up with demand; this is not how any business should be operating.
HVAC estimator software provides businesses with access to real-time customer information at their fingertips, allowing workers to quickly create accurate quotes for clients without having to search through countless files or folders. Additionally, it allows them to easily compare prices from different vendors so they can get the best value possible on each job. This can save time and money while also freeing up employees who may have been otherwise occupied doing manual labor.
Finally, hvac invoicing software helps eliminate miscommunication between service providers and customers by providing detailed invoices that are easy to read and understand. Clients receive clear explanations about what services were performed and why they're being charged a certain amount, allowing everyone involved in the transaction to remain well informed throughout the entire process. There's no room for confusion when it comes to pricing anymore—it's all right there in black and white! With these benefits, hvac dispatching systems offer tremendous advantages for businesses looking for ways to increase efficiency and cut costs associated with manual work. Seamless communication between technicians and customers is now within reach - making life easier for everyone involved.
Streamlining Service With Hvac Software
HVAC service dispatch software is a powerful tool that streamlines the entire process of scheduling and dispatching technicians. Companies can quickly enter customer information into their system, assign jobs to technicians, and track progress in real time—all from one central location. This means no more waiting for paperwork to be filed or calls to be returned; everything is easily accessible with just a few clicks of a mouse. Additionally, it allows businesses to send out accurate invoices immediately after each job has been completed so they don't have to wait around for customers to receive them in the mail.
Not only does hvac service software save companies time and money by automating repetitive tasks, but it also increases accuracy across all departments. Technicians are given clear instructions on how to complete each job correctly while managers know exactly what's happening at any given moment without having to leave their desk. Furthermore, when integrated with QuickBooks, hvac service software programs enable businesses to keep better records of past projects as well as analyze data from previous jobs in order to make future improvements.
Finally, because these systems provide up-to-date information about customers and jobs at all times, there's never any worry about missing anything important or spending too much time searching for details. It also gives managers peace of mind knowing that every technician is equipped with the necessary tools needed for success when heading out into the field.
TIP: To ensure your business runs smoothly and efficiently, consider investing in an HVAC service dispatch software program that integrates with other existing systems like QuickBooks – this will allow you to track expenses and manage finances easier than ever before!
Improving Accuracy With Hvac Estimator Software
Accuracy is essential when it comes to running a successful HVAC business. With hvac estimating software, companies are able to quickly and accurately generate estimates for customers without having to spend hours researching parts or waiting on paperwork from suppliers. This eliminates the risk of mistakes due to human error and ensures that businesses always provide the most accurate estimate possible. Additionally, these programs often come with an easy-to-use mobile app so technicians can access job information while out in the field in real time.
Furthermore, this type of hvac service dispatching software also offers features like automated reports and billing options which allow companies to easily keep track of their finances as well as send invoices promptly after jobs have been completed. This way, there's no need for extra manual work or double checking data entered into spreadsheets—everything is right at your fingertips!
In addition to providing accuracy and convenience, hvac estimating apps make it easier than ever before to manage customer relationships by creating detailed profiles that include contact information, past projects, notes about preferences and more. As a result, businesses have all the necessary information they need readily available whenever they receive inquiries or follow up calls from clients. Here are some additional benefits of utilizing an HVAC estimating software:
• More efficient scheduling • Increased accuracy across departments • Improved customer relations
With modern technology constantly improving our day-to-day lives, it's no wonder why many HVAC businesses are turning toward specialized software solutions such as hvac estimating software to help streamline operations and maximize efficiency. By investing in this type of program, companies can rest assured knowing that every aspect of their business will be taken care of correctly – from generating accurate estimates to managing customer relations – giving them more time to focus on growing their organization and delivering better services overall. Seamless transition into the next section—Scheduling Efficiency with HVAC Dispatching Software—will now be discussed further.
Scheduling Efficiency With Hvac Dispatching Software
HVAC dispatch software is an invaluable tool for businesses that need to schedule technicians and manage customer service. With hvac scheduling software, companies can quickly assign jobs to the right technician based on their availability and skillset. This eliminates the need for manual paperwork or data entry which saves time and money by streamlining processes across departments. Additionally, this type of hvac software for scheduling and dispatch also offers features such as automated notifications so customers know when their appointment is scheduled as well as real-time tracking so they can keep tabs on progress throughout the job.
Here are some additional benefits of utilizing HVAC dispatching software:
Increased accuracy in assignment – no more double bookings or mistakes due to manual inputting!
Easier collaboration between team members – each person's tasks and deadlines are visible at a glance.
More organized customer relations – all past projects, notes about preferences, contact information, etc.,are easily accessible.
Faster response times – automatic alerts can be sent out if appointments change or cancellations occur, ensuring your customer base is always informed promptly.
In short, HVAC dispatch software makes it easier than ever before to stay on top of scheduling while providing accurate results every time. Not only does it provide peace of mind knowing everything will run smoothly but it can also result in improved customer satisfaction since people feel valued when they get timely responses from your organization. Moving forward with these advancements in technology, automating invoicing for HVAC companies could offer even more opportunities for growth and efficiency—a topic we'll now explore further.
The Benefits Of Automating Invoicing For Hvac Companies
Just like a well-oiled machine, the success of an HVAC business requires all its parts to be working together in harmony. One major piece is invoicing – and when it comes to time-efficiency, accuracy, and customer satisfaction, automated hvac invoice software should be considered for any small or large hvac business.
The benefits of automating invoices with specialized HVAC software are numerous. It eliminates manual data entry mistakes that can cause issues down the line, plus it saves time by automatically generating accurate documents quickly. Furthermore, hvac software for small businesses ensures that no payments are missed due to delayed notifications since customers receive automatic emails as soon as they're billed—a feature many appreciate. This also frees up staff members who would otherwise be performing tedious administrative tasks so that they can focus on more strategic objectives instead.
Finally, utilizing automated invoicing allows companies to accurately track their finances which helps them make smart decisions about how much money they should allocate towards marketing efforts, investments in new technology or equipment, etc. As a result, this type of hvac business software streamlines processes while helping organizations stay organized and profitable at the same time! With these advantages in mind, let's explore further how automated customer service could enhance client relationships even more.
Enhancing Client Relationships Through Automated Customer Service
With the advantages of automated invoicing in mind, let's now explore how hvac service software can enhance customer relationships even further. With the right hvac crm software, companies are able to maintain personal and professional communication with their clients while streamlining tasks such as scheduling appointments, tracking progress on repairs or installations, and more. This type of service management software for HVAC businesses gives customers a sense that they're being taken care of quickly and effectively—making them feel valued by the company.
Moreover, having an accessible database also ensures that any information requested from customers is captured accurately so that there's no need for extra follow-up calls or emails. Additionally, it allows technicians to be better informed about their job sites prior to arriving which helps maximize efficiency when resolving issues. Not only does this help reduce wait times for clients but it saves businesses money too!
Overall, investing in automated customer service technology can go a long way towards building loyal clientele who appreciate your business' dedication to providing quality services at all times. Moving forward, optimizing business performance with hvac scheduling software provides yet another avenue where organizations can benefit from automation technology.
Optimizing Business Performance With Hvac Scheduling Software
HVAC scheduling software can be a powerful tool for any business looking to optimize their performance. By automating the process of job assignment, hvac dispatch software saves time and reduces errors that could otherwise arise from manual entry or complex spreadsheets. In fact, one case study found that an HVAC company was able to reduce their administrative costs by 10% simply by implementing automated scheduling systems.
Moreover, these types of hvac software programs have features such as customer contact management and real-time job tracking that helps technicians better manage their workloads while ensuring customers are receiving timely service updates. As well, they provide users with cloud access—allowing employees to easily connect with each other remotely in order to exchange information quickly when needed. This instant communication network ensures efficient operations regardless of where team members may be located.
With the right hvac scheduling software, teams will be better equipped to handle large amounts of data in less time than ever before—ultimately leading to increased productivity and improved customer satisfaction levels over time. From streamlining dispatching processes to providing essential tools for managing jobs more effectively, this type of automation technology is invaluable for businesses who want to stay ahead of the game in their industry.
Analyzing Data And Increasing Productivity With Business Software
The simplicity of hvac software and its ability to help increase productivity shouldn't be underestimated. Here are some key benefits that can be gained from using the right kind of business software:
The ability to analyze data quickly and accurately, allowing users to make better decisions faster;
Automation of dispatching processes, thereby reducing human error and ensuring customer satisfaction levels stay high;
Real-time job tracking capabilities, enabling technicians to monitor their progress in order to complete tasks on time;
Cloud access for teams so they are able to communicate with one another across distances.
With all these features at hand, businesses will find themselves better equipped than ever before when it comes to managing their workloads efficiently. Furthermore, by taking advantage of specific hvac service management software solutions such as Service Management Suite or FieldAware, companies can also benefit from helpful tips regarding dispatching best practices – making them even more productive and profitable over time. With this level of automation technology available today, there's no reason not to take full advantage of what is out there in order to maximize performance and keep customers happy. Moving forward into a new era of efficiency starts here—and now is the perfect time for businesses everywhere to begin exploring their options for modernizing operations through hvac dispatch software. From increased employee morale due to less manual labor being required down the line, to enhanced profitability thanks in large part to automated scheduling tools—the potential rewards speak for themselves. Without a doubt, investing in effective HVAC systems has never been easier or more cost-effective than it is today.
Enhancing Profitability By Utilizing Over-The-Counter Remedies In The Field
As anyone in the hvac business knows, there are always those jobs that require over-the-counter remedies to solve problems quickly and efficiently. It's here where it pays to have dispatch programs for hvac installed – allowing companies to send technicians out with the exact tools they need without wasting time or money on unnecessary trips back and forth from the office. With HVAC field service software like Service Management Suite or FieldAware, dispatchers can easily access real-time data regarding job statuses, such as if a part needs replacing or when a technician is running late so customers aren't kept waiting.
The benefits of this kind of automation don't just stop at improved customer experience; businesses who invest in automated scheduling systems also stand to make substantial financial gains too. For example, by integrating their existing QuickBooks system with modern HVAC scheduling software quickbooks solutions, teams will be able to track invoices more accurately and process them faster than ever before – resulting in increased profits all round. Additionally, these kinds of programs often come equipped with user-friendly mobile applications that give users even greater control over their daily tasks, enabling them to stay organized no matter where they are.
All told, investing in high quality hvac dispatch software has never been easier or more cost effective - thanks largely to the proliferation of cloud computing platforms allowing easy integration between different services. From enhanced employee morale due to less manual labor being required down the line through to improved profitability thanks to streamlined invoicing processes - the advantages speak for themselves! As such, now is certainly an opportune moment for businesses everywhere looking take advantage of what technology has on offer today and move forward into a new era of efficiency.
Natural Hormone Therapy As A Means To Improve Efficiency
One way to ensure that hvac businesses remain competitive and profitable is by investing in dispatching quotes software. By taking advantage of the latest field service software hvac solutions, companies can easily provide their technicians with accurate quotes within minutes - meaning they don't have to waste valuable time manually calculating costs or relying on outdated methods. This not only saves money but also helps streamline operations, as technicians are able to arrive at jobs sites armed with the exact information they need without any unnecessary delays.
In addition to this, modern HVAC scheduling systems often come equipped with a variety of features designed for maximum efficiency; from automated billing processes through to mobile app support allowing users to access real-time data wherever they may be. All told, these kinds of programs offer an all-encompassing solution for those looking to maximize profitability and stay ahead of the competition.
Finally, when it comes down to it, there's no denying that utilizing current technology has numerous advantages over traditional approaches when it comes to managing day-to-day operations. With increased customer satisfaction and improved workflow being just two of the many results that come along with investing in top quality dispatch software – now is certainly an opportune moment for businesses everywhere looking take advantage of what today's market has on offer. Exploring surgery as an option for maximizing efficiency could well be another step forward worth considering.
Exploring Surgery As An Option For Maximizing Efficiency
As any successful businessperson knows, staying one step ahead of the competition is key to success. And when it comes to HVAC companies, investing in quality dispatching software can be a great way to do just that. The truth of the matter is that Quickbooks Scheduling Dispatch and other HVAC software solutions offer more than just convenience – they provide invaluable insight into customer needs as well as vital data on how efficient your technicians are being with their day-to-day jobs.
HVAC company software also allows you to keep track of technician availability, meaning you can send them out for specific tasks at optimal times in order to maximize efficiency and minimize disruption. By taking advantage of automated billing processes too, businesses can reduce time spent preparing invoices or managing bookkeeping paperwork significantly. In addition, all this information can easily be accessed via an intuitive mobile app giving technicians access to real-time data wherever they may be.
The benefits don't end there either; by using modern dispatching systems, businesses can benefit from improved workflow thanks to accurate scheduling capabilities while still providing customers with unbeatable service levels through fast turnaround times on quotes and reliable appointment reminders sent directly through email or SMS. With so many advantages stemming from such simple investments in technology, assessing the long-term impact of investing in quality dispatching software should definitely be something every forward-thinking business considers sooner rather than later.
Assessing The Long-Term Impact Of Investing In Quality Dispatching Software
When it comes to assessing the long-term impact of investing in quality dispatching software, there are a few key factors that must be taken into account. Firstly, businesses need to consider how their hvac dispatch software will fit with their existing systems and processes in order to ensure seamless integration and maximum efficiency. Secondly, they should evaluate which features offered by hvac software companies would best serve them – whether this is increased customer interaction through automated appointment reminders or improved business management through detailed reporting capabilities. Lastly, they need to look at the cost associated with implementation as well as any ongoing maintenance fees.
However, while these considerations are essential when looking for an effective HVAC business management solution, what's even more valuable is understanding the potential benefits such a system could bring over time. For example, enhanced scheduling can help streamline workflows so tasks can be completed faster; accurate billing data means invoices can be quickly prepared; and staff availability information allows for better job planning and resource allocation. All of these scenarios result in fewer errors and greater overall efficiency - something very hard to achieve without having access to reliable hvac dispatch software solutions.
Ultimately then, investing in quality HVAC dispatching systems provides far more than just convenience – it offers invaluable insight into customer needs as well as vital data on technician performance levels which ultimately leads to maximized profits down the line.
Conclusion: Exploring Further Benefits Of Implementing Professional Hvac Dispatch Solutions
As businesses take their first steps into the world of HVAC software solutions, it's essential to consider all the advantages that could be gained from such an investment. From improved customer service through automated appointment reminders and better communication tools, to streamlined scheduling procedures and accurate billing data – hvac dispatch software can help companies increase efficiency while also increasing profitability. In addition, many professional hvac dispatching systems now offer free trials so they can be tested before being fully implemented, allowing businesses to ensure they are getting exactly what they need out of a system without committing large amounts of money upfront.
The benefits don't stop there either; with advanced scheduling capabilities come additional cost savings due to fewer missed appointments and quicker turnaround times on projects. Furthermore, thanks to comprehensive reporting functions included in most hvac software packages today, it's easier than ever for managers to keep track of staff performance levels, technician availability information and more - ensuring everyone is working at maximum capacity across multiple jobsites simultaneously. Finally, using specialized hvac service contract software means business owners can easily create custom contracts tailored specifically for each client or project type – saving valuable time when dealing with paperwork.
With so much potential benefit available by investing in quality dispatch solutions, it's clear why organizations should seriously consider taking advantage of this technology as soon as possible. Not only will companies gain access to powerful features designed to improve workflow processes but they'll also enjoy increased profits over time – making it a win-win situation for everyone involved!
Frequently Asked Questions
What Is The Cost Of Hvac Dispatch Software?
HVAC dispatch software can be a cost-effective way to maintain and improve the efficiency of HVAC systems. But what is the cost associated with this technology? It's important for businesses considering investing in an HVAC dispatch system to understand how much it will cost them, and what benefits they receive from that investment.
The cost of an HVAC dispatch system may depend on the size of your business, as well as any additional features you require. Typically, there are three main costs: hardware, software, and implementation fees. The total cost could range anywhere between $500 - $20,000 depending on the setup.
Investing in an HVAC dispatch system offers numerous advantages to businesses over traditional methods. Here are just a few of its potential benefits:
Increased efficiency – reducing energy bills while improving air quality;
Improved customer service – providing customers with real time updates;
Reduced labor costs – Automated processes such as scheduling and dispatching allow fewer staff members to handle more tasks.
All these factors make HVAC dispatch software worth the initial investment for many companies looking for improved workflow, performance optimization and better customer service experiences. An efficient HVAC system not only saves money but also improves customer satisfaction overall – making it essential for growing businesses looking for long-term success.
How Long Does It Take To Implement Hvac Dispatch Software?
Imagine a world where you can breathe easier and more efficiently. That's the promise of HVAC dispatch software. It can help make life simpler, faster, and more efficient for those who need it most - businesses that rely on their heating, ventilation, and air conditioning systems to run smoothly and profitably.
But how long does it take to implement this system? We understand that speed is essential when implementing new technology in any business. With HVAC dispatch software, implementation times vary depending on the size of your organization and its existing infrastructure. But with proper planning and preparation, implementation time can be reduced significantly.
The right combination of expertise and experience will enable organizations to quickly realize the full potential of their investment in HVAC dispatch software. This includes having access to comprehensive training materials tailored specifically to the needs of your team so they can get up-to-speed as soon as possible. Working with an experienced provider also provides valuable advice on best practices that may not have been considered during initial setup but are essential for successful use down the road.
By taking advantage of all these resources at one's disposal – both internally as well as through reputable vendors – companies can maximize their return on investment into HVAC dispatch software without sacrificing quality or wasting precious time.
Does Hvac Dispatch Software Help Reduce Operational Costs?
Does HVAC dispatch software help reduce operational costs? This is an important question for any business that utilizes HVAC services, as it can have a major impact on their bottom line. The answer to this question depends largely on how efficiently the software is implemented and used in day-to-day operations.
When well optimized, HVAC dispatch software provides a range of benefits that lead to cost savings over time. For instance, scheduling functions within the system make it easier to assign tasks and manage technicians' workloads more effectively than manual methods. Additionally, automated data capture reduces paperwork and streamlines processes such as invoicing and payments. Finally, real-time job tracking allows supervisors to keep track of technician performance while they are out in the field.
These features all contribute to improved efficiency which leads to significant cost reductions across various areas of operation including labor costs, materials management and overall customer service levels. By helping businesses optimize their workflow process from start to finish, HVAC dispatch software offers an invaluable resource for those looking to control operational expenses without compromising on quality or safety standards.
Can Hvac Dispatch Software Be Integrated With Other Business Software?
Can HVAC dispatch software be integrated with other business software? This is a great question, as the integration of such tools can often be essential in streamlining workflow and reducing operational costs. In order to understand how this works, it helps to consider some of the specific benefits that come from integrating these types of programs:
Automation - Integrating an HVAC dispatch tool into your existing business systems will allow for automated scheduling and routing processes. It also provides real-time tracking capabilities so you know exactly when jobs are completed or delayed.
Efficiency - By having all relevant information managed centrally, there's less need for manual entry or double-checking data accuracy. Additionally, automated notifications help ensure tasks get done on time without needing additional staff training or management oversight.
Cost Savings - The cost savings associated with automation alone are significant; however, when coupled with improved efficiency and streamlined processes, both labor and material expenses become reduced significantly.
Flexibility - With the right integration strategy, businesses have more control over their workflows than ever before. They're able to customize their operations based on demand and resources available at any given moment.
Integrating an HVAC dispatch system with other business applications provides many advantages beyond just cost savings; increased efficiency and flexibility make it an invaluable asset for any organization looking to improve its bottom line while meeting customer needs quickly and effectively.
What Are The Security Measures In Place For Hvac Dispatch Software?
When it comes to HVAC dispatch software, security is a top priority. It's important that any company or organization using this technology has measures in place to protect their data and transactions. But what are these security measures?
First of all, the best HVAC dispatch software providers will offer encryption for data stored on their servers and sent over networks. This means that any information processed through the system is scrambled so that only authorized personnel can access it. Additionally, many companies use two-factor authentication when logging into systems - meaning users must enter both a password and a unique code sent via text message or email before they're granted access.
Finally, secure connections such as HTTPS should be established from the user's device to the server where the HVAC dispatch software is hosted. This ensures that communications between the two sites remain private and encrypted at all times. In addition, regular updates should be scheduled for the software itself which include bug fixes and updated security protocols. All of these measures work together to ensure that sensitive customer information stays safe while using HVAC dispatch software solutions.
Conclusion
In conclusion, HVAC dispatch software provides an invaluable service to businesses looking to reduce operational costs and increase efficiency. Its relatively low cost and easy implementation make it a no-brainer for many small business owners. What's more, its advanced integration capabilities mean that this type of software can seamlessly fit into any existing system you may have in place. Finally, the security measures implemented by most providers means your data is safe from prying eyes at all times.
All things considered, there's no denying the power of HVAC dispatch software. With its help, businesses can unlock their full potential when it comes to scheduling and task management - allowing them to soar like eagles on wings of automation! This technology truly symbolizes the ongoing transformation within the industry, showing us that even the most mundane tasks can be made much easier with just a few clicks of a mouse.
So if you're considering implementing HVAC Dispatch Software in your business, now is definitely the time to do so! With its range of benefits, this sophisticated solution offers an unparalleled level of convenience and control over day-to-day operations – helping you save both time and money in one fell swoop.

Try

Now
---
ServiceFolder's field service scheduling software free plan is perfect for small businesses with up to three people or less. It includes time tracking, scheduling, and mobile app features that make it one of the best mobile field service management software solutions for small businesses available. It is perfect for any small business company within the field service industry that wants to use technology to increase performance and productivity.