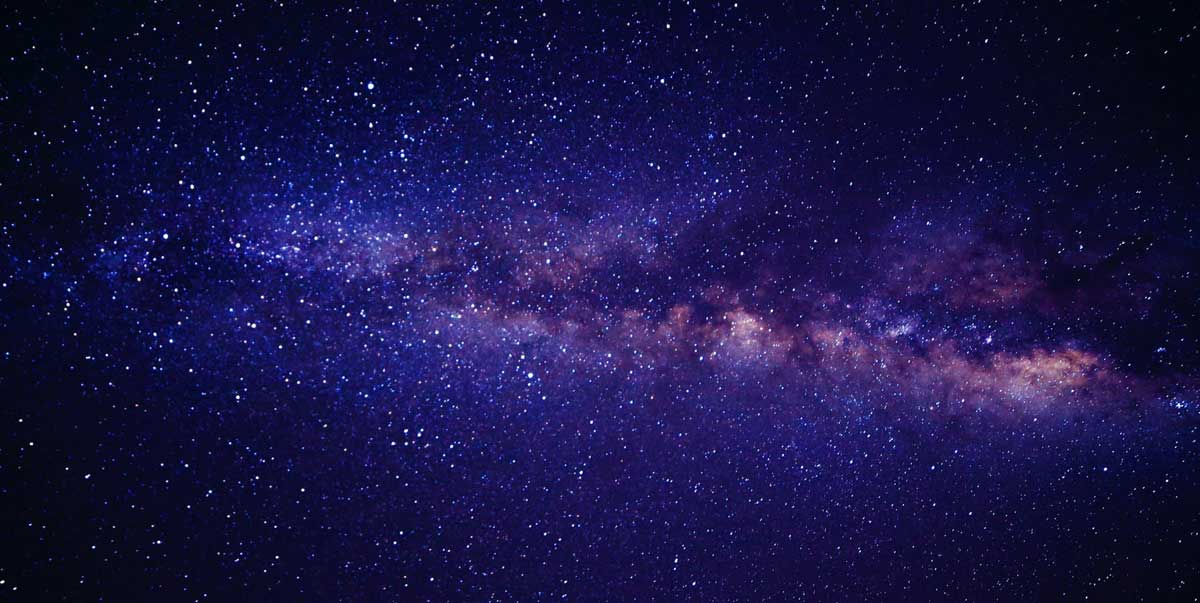 Best Estimating Software For Hvac Projects in 2023: Get Accurate Estimates Quickly
---
Are you a contractor looking for an easy way to get accurate estimates quickly on HVAC projects? You're in the right place. Estimating software can help streamline your entire estimating process, freeing up time and giving you more accurate quotes than ever before. Read on to learn how it works and why you should use it!
Estimating software is specifically designed to make contractors' lives easier when it comes to getting accurate estimates out quickly. It automates many processes, meaning that rather than manually working through all of the calculations yourself, the software does much of the hard work for you—saving both time and money. Plus, because it eliminates potential human error from manual calculations, estimates are more reliable than ever before.
Finally, by utilizing estimating software for your HVAC projects, you can gain a competitive edge over other companies who still rely solely on traditional methods of estimation. With its speed and accuracy advantages, there's no denying that this type of software has become essential for any modern contractor seeking success in their business endeavors.
ServiceFolder
As an HVAC business owner, you understand the importance of efficient scheduling and management. ServiceFolder is the best HVAC software for invoicing, scheduling, and management. Our software is easy-to-use and integrates with QuickBooks, making your job easier. Our invoicing software saves time and money. Technicians can upload before and after pictures for reporting, obtain digital signatures from customers, and accept online payments. This eliminates physical contact and allows for more work to be completed in less time. ServiceFolder's HVAC scheduling and management software helps you stay organized and manage your team's workload. You can easily schedule appointments and track progress in real-time. Additionally, our HVAC estimating software helps you send estimates to customers for pre-approval and easily convert them to quotes. Our HVAC maintenance software allows you to keep detailed records of the maintenance required for equipment such as generators, ladders, compressors, and other devices. This centralized tracking platform ensures that important information is available when you need it. Finally, ServiceFolder's HVAC job management feature helps you manage your workload effectively and schedule and dispatch work orders with ease. QuickBooks integration ensures that your company is working billable hours. Try ServiceFolder today and see the difference it can make for your business. Streamline your operations, improve your bottom line, and stay organized with ease.
Contractor Foreman
As a contractor foreman, you know the importance of accurate estimates for HVAC projects. That's why an HVAC estimator software is so important. With this software, you can quickly and accurately create estimates that take into account labor costs and materials used in each job. It also allows you to track your project's progress from start to finish with real-time field service management tools. This helps ensure all information is up-to-date and organized, making it easier to provide reliable customer service. By utilizing an HVAC estimator program, contractors can easily get the data they need in order to bid on jobs with confidence. Additionally, they'll be able to stay on top of their projects while saving time and money. All in all, an HVAC estimator software offers many benefits for both customers and contractors alike.
Wenduct And Wenpipe
Ah, the miraculous power of software! As a contractor foreman, you know that it can save time and money when estimating HVAC projects. With WenDuct and WenPipe's hvac takeoff software and duct estimating software, you'll be able to get accurate estimates quickly - like a mechanical estimator in the blink of an eye.
This amazing hvac estimation software is designed for both residential and commercial customers, so no matter what type of project you're working on, WenDuct and WenPipe has got your back. Their exceptional customer service team also makes this process easier by ensuring that all questions are answered promptly. Plus, their platform allows contractors to access real-time pricing information so they can make informed decisions about each job.
What sets these two leading software products apart from the rest is their intuitive design which simplifies the entire estimation process. You won't have to spend hours manually entering data into spreadsheets; instead the system will automatically generate detailed reports with precise measurements in just seconds. And because everything is stored securely online, there's never any need to worry about losing valuable information or misplacing documents.
WenDuct and WenPipe offer reliability for every user - making them ideal solutions for busy contractors who don't have time to waste on tedious tasks such as taking offs or manual calculations. Whether you're looking for accuracy or speed, these two products provide unparalleled results that allow you to stay ahead of the competition and deliver high quality projects on time every single time.
Jobflex
JobFlex is an efficient job management solution for HVAC projects. It enables HVAC technicians to quickly and accurately estimate each project, so they can move forward with confidence. With JobFlex, users are able to create accurate estimates quickly, which helps them stay on top of the workflow process. They are also able to access all necessary information about each job in one place. This makes it easy to keep track of progress and make sure that everything runs smoothly.
JobFlex allows users to manage their entire workflow from start to finish, including scheduling appointments, tracking materials used, creating cost estimates and invoices as well as managing customer relationships. The software also provides real-time updates on each job's status and progress. This ensures that nothing falls through the cracks, keeping customers satisfied while improving efficiency across all aspects of an HVAC business.
Using JobFlex saves time, reduces errors and streamlines operations for any size HVAC business. Its simple interface makes it easy to use for both experienced professionals or those just starting out in the industry. In addition, its affordability allows even small businesses to benefit from this powerful job management solution without breaking the bank.
Procore
Procore is a cloud-based hvac estimating software that helps contractors quickly and accurately estimate service projects. It provides an intuitive interface to input materials, labor costs and other job details, helping you develop comprehensive estimates in no time. Plus, it integrates with QuickBooks so you can easily manage your business finances.
The software also features real-time collaboration capabilities allowing multiple users to work together on the same project from different locations. This makes it easy for subcontractors and vendors to collaborate without having to be in the same place at the same time. Additionally, Procore offers analytics tools that help you identify trends in your bids and make more informed decisions about future projects.
Overall, Procore is an invaluable tool for HVAC professionals looking to streamline their estimating process while still getting accurate results. Its robust feature set allows contractors to create detailed estimates quickly and keep track of their financials all in one place.
STACK
Time is money, and STACK helps businesses save both. This innovative HVAC estimating software allows users to quickly create accurate estimates for projects. With free downloads and mobile workforce tracking, it has become a go-to tool among contractors nationwide. The program also features flat rate pricing that's easy to use and understand.
STACK streamlines the entire process of creating an estimate from start to finish. In just minutes, you can have everything needed to send out quotes or bids. It even provides real-time updates so there are no more missed deadlines when working on multiple projects at once. Plus, STACK offers extensive reporting capabilities which allow business owners to get valuable insights into their operations with just one click of a button.
By using STACK, companies can reduce time spent creating estimates by up to 75%. They'll be able to focus on other aspects of their job while still ensuring they provide clients with accurate cost projections in a timely manner. Using this hvac estimating software will not only help them stay competitive in the market but also increase profits due to improved efficiency levels across all areas of operation.
mhelpdesk
mHelpDesk is an excellent hvac estimating app that helps contractors quickly and accurately estimate their projects. This estimator app enables users to easily create estimates for HVAC services without the hassle of manual calculations. It also features a comprehensive library of items and pricing, making it easy to customize each quote with accurate costs. Additionally, this app can help automate service agreements and payment collection in order to save time and money.
mHelpDesk has various tools specifically designed for the HVAC industry. With its drag-and-drop feature, users simply select what they need from the list of available parts or materials and add them to their quotes with just one click. This saves precious time when preparing quotes compared to manual entry which can be tedious and error prone. Furthermore, mHelpDesk allows users to track labor hours as well as other expenses associated with each job so they can invoice customers correctly and get paid faster. The app also provides reporting capability that gives insights into how much revenue was earned per project as well as total profits over a certain period of time. By having access to such information, users are able to identify areas where improvements should be made in order to optimize efficiency and profitability across all their jobs. In short, mHelpDesk is an invaluable tool for any contractor looking for an efficient way to estimate projects while maximizing profits at the same time.
Jobber
The theory that accurate estimates can be obtained quickly through the use of estimating software for HVAC projects is true. Jobber, a popular sheet metal estimating software, provides users with an easy-to-use platform and comprehensive training system designed to help contractors get the job done faster and more accurately than ever before.
Jobber's intuitive user interface allows HVAC estimators to estimate building materials in minutes instead of hours. With its powerful project management tools, estimators are able to create detailed bids on time without sacrificing accuracy or efficiency. Its advanced reporting features provide essential insights into past performance and current trends in material costs and labor requirements so users can make informed decisions about their next HVAC installation project.
Jobber also offers specialized hvac estimator training modules which allow users to become more proficient at using the software while gaining valuable knowledge related to industry best practices in project estimation. This helps ensure that all estimates produced by Jobber are reliable and cost effective, saving both money and time for the contractor. In addition, the customer service team at Jobber is always available to answer questions or troubleshoot any issues that may arise during a project estimation process.
Through its comprehensive suite of tools, support network, and hvac estimator training programs, Jobber enables contractors to produce accurate estimates quickly - making it one of the leading solutions for residential and commercial HVAC installations today.
Planswift
PlanSwift is a powerful hvac bidding software that helps contractors get accurate estimates quickly. It's an ideal commercial HVAC estimating software for businesses who need to work on large-scale projects, as it automatically assigns costs and labor hours with just one click of the mouse. With PlanSwift you can also create accurate electrical estimating sheets in minutes.
The graphical interface makes it easy to enter data into your project file, while the drag-and-drop feature allows you to move items from one area of the spreadsheet to another without having to reenter information. The built-in reports make it simple to assess job progress at any time so that potential problems can be addressed before they become major issues. Plus, all calculations are made according to industry standards which ensures accuracy throughout the entire process.
When using PlanSwift, project managers don't have to worry about making mistakes or miscalculations due to human error because all tasks within this specialized HVAC estimating program are automated. This not only saves time but money too—meaning more profits for your business! All in all, PlanSwift is an invaluable tool for anyone involved in HVAC installation and maintenance jobs; helping them save energy and resources while getting results faster than ever before.
Arcsite
ArcSite is a hvac pricing software that helps hvac businesses get accurate estimates quickly. It streamlines the estimating process and allows for easier collaboration between contractors, subcontractors, and clients. Here are some of its features:
Automated quoting - Generate quotes in minutes with automated templates.
Proposal creation - Create proposals easily using drag-and-drop tools.
Electronic payments - Enable customers to securely pay via credit card or other electronic payment methods.
Project tracking - Track project progress from start to finish within ArcSite's dashboard interface.
ArcSite also provides support services such as technical assistance and training so you can maximize its benefits for your business needs. The easy-to-use platform makes it simple for anyone to use, no matter their level of experience with digital technologies. Plus, it gives users access to all their data on any device at any time, making it even more convenient than ever before! All these advantages combine to make ArcSite an ideal choice for hvac businesses looking for fast and reliable estimating solutions.
Esticom
Imagining a world where hvac contractors can quickly and accurately get estimates for their projects is no longer just a dream. With Esticom's estimating software, that exact reality is now at your fingertips. Esticom specializes in helping hvac contractors save time while providing accurate project estimates.
Esticom streamlines the estimating process by allowing users to access information from any device, including mobile devices. This makes it easier than ever for hvac teams to stay on top of their workloads and remain organized with all of their projects in one place. It also helps improve customer service with instant access to vital details about each job.
The mobility of Esticom's platform translates into more efficient workflow management for large or small scale projects whether you are part of an office team or out in the field as part of a mobile workforce. Your data will never be lost even if something happens due to its secure cloud-based storage capabilities, ensuring high levels of accuracy and dependability every time!
Triimble Estimation Desktop
Moving forward, Triimble Estimation Desktop is a residential HVAC estimating software that provides accurate estimates quickly. It helps contractors estimate costs for both new construction and maintenance projects. The easy-to-use platform allows users to save time by automatically creating project plans from takeoff measurements or digital blueprints. With this software, estimators are able to accurately calculate labor, material and total job costs in just minutes, saving hours of manual work on the back end.
Triimble Estimation Desktop also offers up-to-date cost databases with more than 8 million items, allowing you to easily find what materials are needed for each job without having to manually enter them into your system. Plus, it's integrated with Sage 300 CRE Construction Accounting Software so you can transfer data between platforms seamlessly and effortlessly. This integration makes sure your accounts payable information stays current while providing real-time visibility across all jobsites.
The best part? You don't need any special computer skills to use Triimble Estimation Desktop - even beginners get up and running within minutes! In addition, dedicated customer support teams are available around the clock if there are any issues or questions about the software's features and capabilities. All in all, Triimble Estimation Desktop is an ideal solution for anyone looking for an efficient way to create accurate HVAC estimates quickly.
Simpro
SimPro is an estimating software for HVAC projects that can help industrial sheet metal contractors save time and money, while also ensuring accuracy. It's like a turbocharged calculator, allowing users to get estimates quickly and efficiently.
Figuratively speaking, SimPro could be the difference between taking two steps forward or ten steps back in getting accurate estimates on HVAC projects. The following table outlines some of its key features:
| Feature | Description |
| --- | --- |
| Automated Estimating | Enables rapid turnaround |
| Easy & Intuitive Interface | Simple navigation |
| Real-Time Pricing Updates | Keeps project costs up-to-date |
With SimPro, industrial sheet metal contractors have access to detailed reports with exact measurements and pricing information at their fingertips. This allows them to minimize mistakes when bidding on jobs and maximize efficiency in managing multiple projects simultaneously. By streamlining the process from start to finish, SimPro enables business owners to focus more of their attention on job execution rather than having it tied up in tedious calculations and paperwork.
Fieldpulse
Leaving simPro behind, let's take a look at FieldPulse. This estimating software for HVAC projects is designed to help contractors create accurate estimates quickly and efficiently. It boasts an easy-to-use interface that makes creating quotes simple, with options for customizing each one as needed. The platform also has a wide range of features such as tracking customer conversations and managing job progress in real time. Additionally, it offers the ability to upload images or documents which can be used when preparing bids and invoices.
FieldPulse integrates seamlessly with other third-party applications like QuickBooks Online and Stripe so you can easily manage payments from customers. Furthermore, this tool automates mundane tasks such as scheduling jobs, sending out notifications, and even generating reports on completed work orders. With its comprehensive suite of tools, this software provides everything you need to streamline your business processes and save time while getting more accurate estimates faster than ever before.
In short, FieldPulse is an ideal choice for HVAC contractors looking to get their quoting process down pat without having to put in extra effort or spend too much time doing so. Its intuitive design allows users to customize their quotes while taking advantage of all the features available on the platform. From automating billing processes to tracking customer communication in real time - FieldPulse makes estimations easier and more efficient than ever before!
Joblogic
If you're looking for a fast, easy, and accurate way to estimate HVAC projects, look no further than JobLogic. This powerful software is like nothing else on the market; it's absolutely revolutionary! With its comprehensive features and user-friendly interface, JobLogic takes all of the guesswork out of estimating jobs. Here are just a few reasons why you should use JobLogic for your next HVAC project:
It saves time by quickly calculating estimates with only minimal input from the user
Its automated processes ensure that every job is accurately estimated according to industry standards
The built-in library contains detailed information about thousands of different components used in HVAC systems
JobLogic truly makes complex tasks simpler. You'll be able to generate reliable estimates faster than ever before—all without sacrificing accuracy or quality. Plus, using this innovative software will give you peace of mind knowing that your estimates are always up-to-date. If you're serious about getting accurate estimates quickly, then JobLogic is the ideal solution.
Fastduct
FastDuct is an estimating software for HVAC projects that helps contractors get accurate estimates quickly. It's the perfect solution for any contractor looking to simplify their process and save time and money on each project. With this intuitive application, users can input sizes of ductwork runs along with other factors such as materials used, labor costs, overhead expenses, etc., and generate a comprehensive estimate in no time. FastDuct also provides detailed instructions for installation, troubleshooting, maintenance tips and more.
Plus, it's easy to use – just enter your job information into the simple interface and you're ready to go! You'll be able to create beautiful reports showing all of your calculations so there are no surprises when it comes time to invoice clients or make changes mid-project. Everything will be organized clearly so you don't have to worry about tracking down records or double checking things multiple times.
The best part? FastDuct offers free trial periods so you can make sure it meets your needs before committing long term. There's nothing worse than investing in something only to find out later it doesn't quite fit what you had in mind. That won't happen here because the developers at FastDuct take customer feedback seriously and strive to provide the highest quality product available today. So give them a try – you won't regret it!
Frequently Asked Questions
What Should I Consider When Choosing An Estimating Software For My Hvac Project?
Choosing the right estimating software for a HVAC project can be daunting, but with the right considerations it doesn't have to be. There are several factors that will help ensure you make the best decision. First and foremost, consider your budget and how much you're willing to spend on an estimate program. Additionally, look at what features each software offers, such as automated calculations or integration with other programs. It's also important to evaluate how user-friendly the interface is so that you can easily create accurate estimates. Finally, take into account customer support services provided by the vendor in case there are any issues using the product.
When it comes to selecting an estimation tool, do plenty of research ahead of time to determine which system would work best for your specific needs. Read reviews from past customers and speak directly with vendors if possible before making a decision. Also assess whether or not the software integrates seamlessly with other systems you may already be using in order to maximize efficiency when creating estimates.
Most importantly, once you decide on a particular software solution, make sure that it meets all of your requirements including accuracy and affordability before investing money in it. Don't forget about customer service either; good customer service can go a long way when troubleshooting technical issues down the line. Ultimately, taking these steps will help ensure that you choose an estimating tool specifically tailored to your HVAC project requirements and get accurate estimates quickly!
What Are The Pros And Cons Of Using Each Software?
Choosing the right estimating software for a HVAC project can be tricky. With so many options available, it's important to consider the pros and cons of each software before making your decision. Let's take a look at what you should expect when using them.
To help make the process easier, here are three key points to keep in mind:
Ask yourself how user-friendly the interface is and whether or not it fits with your workflow.
Make sure that whatever software you choose offers accurate pricing estimates both quickly and easily.
Don't forget to factor in any additional costs associated with setting up and maintaining the system itself.
It's also essential to evaluate each option on its own merits; some might offer extra features such as integration with third-party services, while others may be more cost-effective but lack certain capabilities. Additionally, read reviews from other users who have used the same product to get an idea of what their experience was like and if they were satisfied with their results. This will give you better insight into which one might best suit your needs without taking too much time or money away from your project budget.
Ultimately, finding the right estimating software ultimately comes down to understanding your unique requirements and evaluating all possible solutions accordingly - no two projects are alike! It's important to do thorough research beforehand in order to ensure that whatever choice you make works for both you and your team in terms of productivity, accuracy, ease of use, and budget constraints.
How Difficult Is It To Learn How To Use These Programs?
Learning how to use estimating software for HVAC projects can be intimidating at first, but with the right guidance and practice it doesn't have to be! Fortunately, there are several options available that make this process easier than ever before. With a little bit of effort, anyone can learn how to quickly generate accurate estimates using these programs.
To get started, let's take a look at some of the pros and cons associated with each program:
Ease of Use: Does the program offer an intuitive user interface? Is it easy to navigate or does it require extensive training?
Accuracy & Reliability: How reliable is the data generated by the program? Can you trust its accuracy?
Price/Value: What kind of value do you get out of investing in such a program? Is it worth your money?
These are all important factors to consider when deciding which software best suits your needs. While some programs may be more expensive than others, they could also provide greater accuracy and reliability – meaning that investment might pay off in the long run. Similarly, while simpler programs may boast an easy learning curve, their lack of features could mean missing out on key components needed for successful project estimating.
No matter what route you choose, having access to high quality estimation tools is essential if you want to stay competitive in today's market. So don't let any potential hurdles stand in your way; with patience and dedication you can master any program and achieve great results.
How Much Does Each Software Cost?
Figuring out the cost of estimating software for HVAC projects can seem daunting. There are a variety of programs, and each one has its own pricing structure. To get an accurate estimate quickly, it's important to know how much each program costs.
The cost of estimating software depends on what features you need and which company provides them. For example, some companies offer basic packages at no cost or with low monthly subscription fees. Other vendors may charge larger upfront fees but provide more advanced features than basic ones. Additionally, some programs may require you to pay for additional services like tech support or data storage.
Ultimately, when selecting estimating software for your project needs, do your research and compare prices before making a decision. Make sure that the cost is worth the value that the product offers in terms of accuracy and speed of estimates as well as any extra benefits they might bring to the table. This way, you'll be able to make an educated choice that best suits your budget while still getting accurate estimates quickly.
Does The Software Offer Customer Support?
When looking for estimating software, customer support is an important factor to consider. After all, if something goes wrong or you need help with the software there should be someone available to assist. Many companies offer customer service in various forms such as email, phone and even online chat options.
It's important to research what kind of customer service a company offers before making a purchase. Some may provide basic troubleshooting while others can give more detailed advice on how to use their product effectively. Additionally, some companies have dedicated customer service teams that are available 24/7 so any issues can be addressed quickly and efficiently.
Overall, it's essential to look into the level of customer service offered by each software provider before committing to one solution. Asking questions about their services upfront can save time and frustration down the line and ensure you get the best value out of your investment.
Conclusion
I couldn't be more thrilled with the estimating software I chose for my HVAC project! It was super easy to use and gave me incredibly accurate estimates in no time. Not only that, but it cost far less than I expected and came with top-notch customer support.
In conclusion, if you're looking for a reliable estimating software for your HVAC project – look no further. With this program, you'll have access to incredible accuracy at an unbeatable price. Plus, learning how to use it is a breeze – making it ideal even for those who are unfamiliar with technology or computer programs. And finally, the customer service team is out of this world – always there to answer any questions or concerns you may have quickly and efficiently.
If you're serious about getting fast and precise estimations on your next HVAC project, invest in one of these amazing estimating software packages today! You won't regret it; they truly are the best around!
Disclaimer: Some information is provided through AI. The views and opinions expressed do not necessarily reflect the views and opinions of any specific organization, and users should always conduct their own research and consult with qualified professionals before making any decisions.

Try

Now
---
ServiceFolder's field service scheduling software free plan is perfect for small businesses with up to three people or less. It includes time tracking, scheduling, and mobile app features that make it one of the best mobile field service management software solutions for small businesses available. It is perfect for any small business company within the field service industry that wants to use technology to increase performance and productivity.