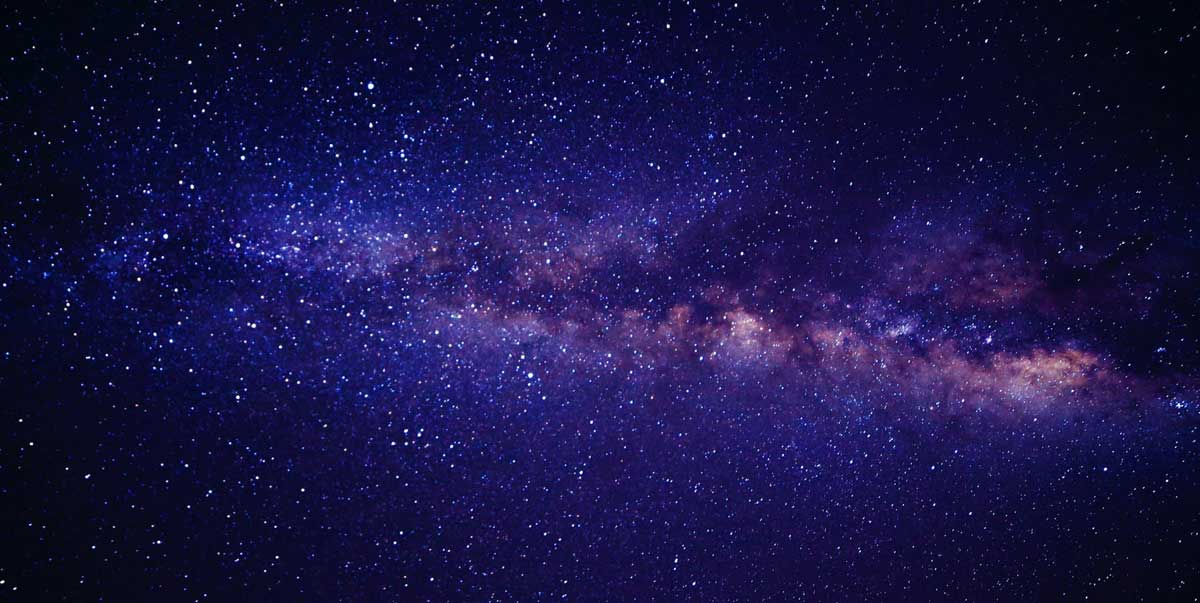 The ultimate HVAC lead generation strategies for your HVAC business
---
People are more and more interested in buying a home. But many of these people have no idea what they need to do to keep their heating, cooling, or plumbing systems running smoothly.
There is so much information out there that it's getting harder for consumers to find the best HVAC contractor without going through the hassle. This article will help you generate leads for your HVAC business with ease!
Read on about how these HVAC lead generation ideas can benefit your business as well as why you should use them.
Why invest in lead generation for your HVAC company?
The HVAC industry is one of the most competitive industries out there, and as a business owner, it can be hard to differentiate yourself from your competitors. Lead generation is an important part of any business strategy, and it is important for HVAC companies to invest in a solid lead generation campaign.
Leads are generated from many sources, but one of the most popular ways to generate leads is through online marketing. Online marketing campaigns can be strategized to attract people who are looking for HVAC services, and the best part about this type of campaign is that it doesn't cost anything to sign up, which is absolutely perfect for small business owners who are on a tight budget.
Online marketing campaigns can be designed in many different ways, but the most successful strategies are those that target people who need HVAC services.
Try all in one HVAC Business Software - Free - 1 User
How to generate leads for your HVAC business
Lead generation has never been easy, but ignoring it would be a huge mistake. In fact, without a lead pipeline in place, your business will struggle to survive.
It's important to have a strong supply of leads coming in on your website, which is where the bulk of lead generation should take place. When you're running a lead generation campaign, you'll need to continuously test and optimize the website until it meets your goals.
Lead generation is a delicate balance of capturing the right prospects, converting them into customers, and maintaining customer retention rates. The campaigns should be customized to match your business goals and customer needs, but there are some tried-and-true strategies that will help you get started.
Here are the best HVAC lead generation ideas:
Know your market audience and when to reach them with the right marketing message.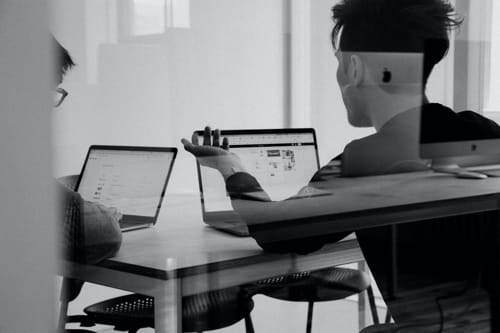 It is important to know your target market and when they are most receptive. In the current crisis, marketing strategies need to be up-to-date with what's going on in society today. A company should know their market's age, gender, average household income, and credit score so they can know what messages will resonate best with that group.
Build a highly converting website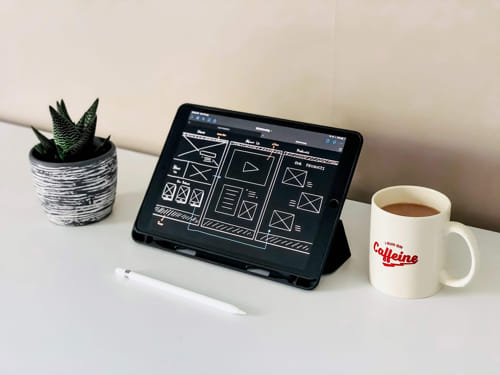 Building a website that is SEO-friendly and offers key keyword-rich content will help the business generate more leads. Your site must be mobile-friendly too, as the majority of people use mobile phones to search for HVAC companies when they need them.
To achieve the desired results, you should be aware of how your website is structured. Google rankings are based on page speed and the general site performance of the website, so you must have a professional company design a website for you.
SEO and local marketing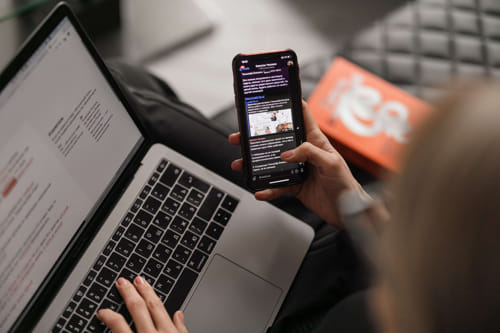 In order to generate leads for your HVAC business, you must spend time and money on two marketing strategies: SEO and PPC advertising. Online leads for HVAC companies can be generated through local SEO. This is because many people want to work with a company that is nearby them and they are more likely to find your business on search engines when you have localized pages.
Try all in one HVAC Business Software - Free - 1 User
PPC advertising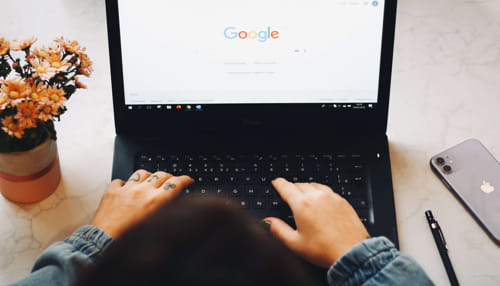 PPC advertising is used to drive targeted traffic and convert them into leads. A PPC specialist can help you increase your paid search results by creating a strategy that will work best for the business' needs. Running PPC ads is one of the best ways to generate leads for your HVAC business. PPC ads give instant results but do not take as long as SEO, and is more like renting a house than buying one.
Run targeted email marketing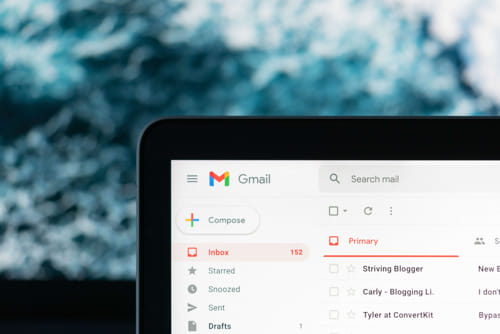 Running targeted email marketing is one of the most effective way to generate leads. It costs less per lead than traditional campaigns, and the messages are relevant to the customer's interests. Using small batches of automated campaigns is also effective, as it allows you to stay on top of your leads. Each email marketing software has a list of pre-filled messages, which saves time and money. However, it is important to keep the lists clean and up to date in order for your emails not to be blocked by spam filters or get marked as junk mail.
Get video testimonials from your clients to build social proof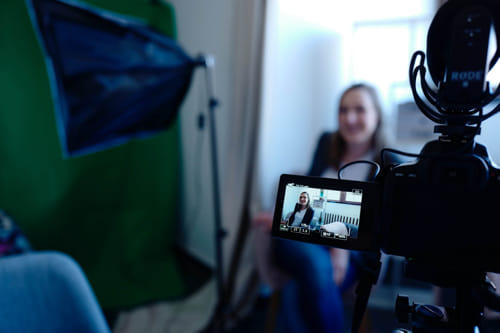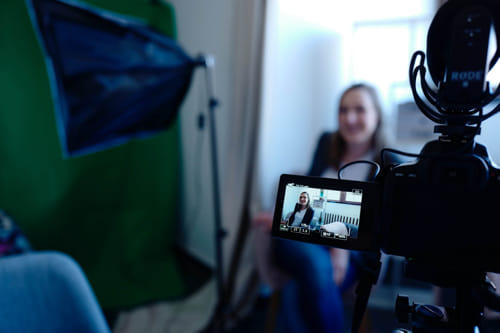 One way to do this is through video testimonials of happy customers. It takes about 1-2 minutes of work and you can use the video for your website as well as social media marketing platforms like Instagram or Facebook. A short and sweet video testimonial is a great tool to use when trying to boost customer acquisition. It can be an effective way of building social proof, which will increase the chances of your customers returning for more purchases.
ServiceFolder offers solutions for many industries
Construction
BioTechnology / BioPharma
Electrical Services
Designer/Engineer
Fencing Services
Cleaning and Flooring Services
Garage Door Services
Lawn & Landscaping
Handyman Services
Home Inspection Services
Home Media Services
HVAC Services
Painting Services
Fire & Safety
Plumbing
Property Management
CCTV, Security, Alarm
Solar
Installation & Maintenance
Windows/Doors
Pest Control
Manage online reviews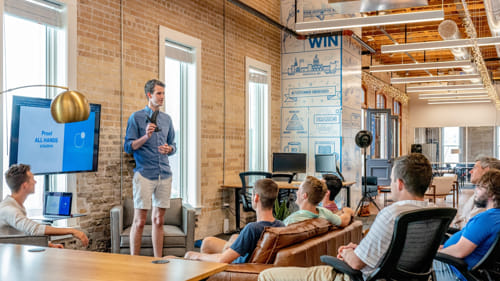 To generate leads for your HVAC business, manage online reviews. Online reviews are one of the most important parts of generating new prospects and maintaining current customers. How to get good reviews? Offer incentives to customers. A positive review is one of the best ways for your business to generate leads.
Deliver a stellar customer experience to get more referrals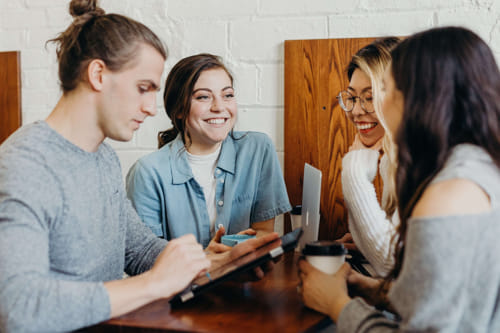 A great customer experience is an important part of any business strategy. Customer satisfaction and customer referral are two key metrics that can be used as a way to increase the number of customers your company has, and they can also help you to grow your business.
It is the emotional connection that a customer has with you and your company. It's what keeps them coming back and telling their friends, family, and co-workers about you. This emotional connection motivates customers to share their experience with you, and in turn, that feedback can help you improve your customer experience.
Build a sales team for your company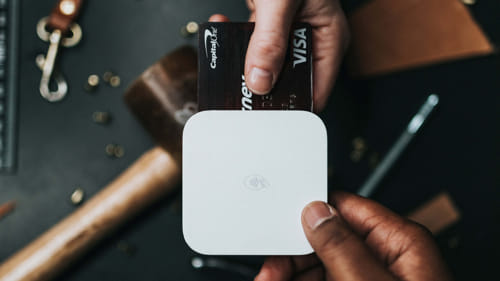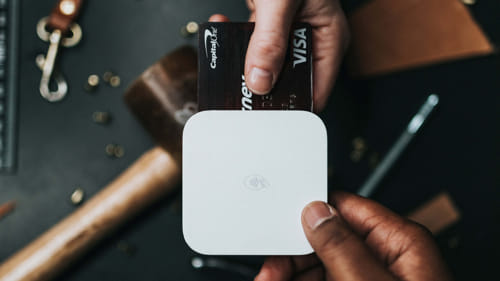 Hiring a sales team is an investment in your company's future. The concept of hiring a sales team is an old one, but it's still important. The key to hiring the best sales team is knowing what you want them to do and having a clear, concise job description. To hire the best sales team, you need to have a clear understanding of what your company does and how it makes money.
Connect with HVAC lead generation companies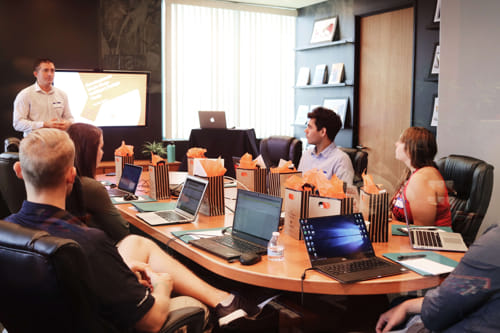 Companies that offer lead generation services to HVAC contractors, such as cold calling, can be reached by emailing the company's website. Lead generation companies are businesses that offer leads and services to other companies. They help these HVAC businesses acquire potential customers and create new business opportunities.
Get started with ServiceFolder
Manage Jobs & Staff
On Site Quote and Invoice
On Site Notes and Photos
Sync with Quickbooks Online
Print Designer for all Documents
Equipment/Asset Management
Customer Management
Leads Management
Inventory Management
Customer Notifications
Customer Fields
PriceBooks
How to build a sales team for your HVAC company
A systematic approach is necessary for HVAC lead generation. This can be done by hiring a sales team, who will help you develop custom marketing tactics specifically tailored to each of your service demographics and based on their information needs and online behavior. A sales team for an HVAC company usually consists of a couple of people who handle the daily business of selling products and services to customers.
It is advised that a sales team for an HVAC company should have at least 3 people in it. The number of people on the team can vary, but 3 is the minimum recommended by most HVAC companies.
The first person is the person that deals with customers and prospects, make appointments, and handles customer complaints. The second person would be a service technician or an office assistant that handles paperwork, phone calls, and scheduling. The third person is a manager that supervises the first two people and manages the company's finances.
How to find the best lead generation companies for HVAC business
You should hire a lead generation company if you want to outsource generating leads and contact potential customers. A lead generation company can be hired on an hourly or monthly basis, depending on your budget.
There are many different ways to find lead generation companies for your HVAC business. You can search on Google, ask friends and family, or use a lead generation company from clutch.co.
Before hiring a lead generation company, you will want to do some research beforehand to ensure that they are reputable and have a good reputation. You will want to do some research on what the company can offer you, but you should also make sure that they are willing to work with your budget.
How much does an HVAC lead cost?
The cost of an HVAC lead is determined by several factors, including the size and type of installation. Generally, a site-built unit will be more expensive than a purchased one in most cases.
An HVAC lead cost can vary between $50 to $2,000 and beyond. The most expensive leads are usually for larger commercial buildings with complex systems.
When you see prices as low as $1, it might be an indication that the company is trying to sell more leads rather than quality. The higher price per lead could indicate a better ROI on your investment and indicates a better return for your website traffic.
HVAC leads generally cost up to $75, but if they are followed through on and a full HVAC replacement is made, the lead will turn into a huge success. This investment is worth it because with just one successful job you could make back your initial investment in no time!
How much do HVAC companies spend on marketing?
HVAC companies roughly spend between $20,000 and $50,000 in promotions per year. HVAC companies can choose to channel this money into traditional advertising or they can invest in innovative marketing techniques that are more effective and less expensive.
They spend a lot of money on marketing because it is the most cost-effective way to generate new leads. Also, because their primary customers are homeowners. Homeowners spend about $4,000 per year on heating and cooling services in the United States.
Depending on the type of HVAC company, marketing costs can range from $0.01 to $1,000 per day. They might also advertise through TV, radio, print, or social media outlets to reach potential customers. These companies usually have promotional content and ads in order to reach their audience. This is the most important way that HVAC companies can promote themselves.
What percentage of revenue should digital marketing be?
In digital marketing, the percentage of revenue that should be allocated to digital marketing is a difficult question. It all depends on what stage currently your company is in. If you're just starting out and have a small budget, you should probably allocate the majority of your marketing dollars to digital marketing. If you're more established and have more money to spend, then you might want to put a smaller percentage of your budget towards digital marketing.
It is important to note that digital marketing has the ability to produce more revenue than traditional advertising methods and, in turn, it represents a significant part of the revenue. A digital marketing budget should be around 20 percent of revenue, but every business is different and you should do what's best for your company.
Try all in one HVAC Business Software - Free - 1 User
How can you stand out in a sea of other HVAC companies?
The ultimate way to generate leads for your business is to stand out from your competition. If you want to find out what kind of resource they're using most often in your market, ask them about their favorite website or app.
If it's a website, use that information as a base and then create something unique and tailored for them. For an app, make sure that you have the features they need while still keeping up with the times by adding new features on top of old ones.
It's a tough situation when you are trying to generate HVAC leads for your business and the competition is fierce. It doesn't matter if you have been in business for years or just started up, there are going to be lots of companies out there with similar offerings.
But what can you do? The best way to stand out from the crowd is by asking yourself some tough questions that will help you introspect into your company and what it stands for. This will help you decide what your company is all about and what makes it unique.
This can then be translated into a clear message that customers will understand when they are comparing companies with similar offerings.
HVAC Business Software: Streamlining Operations for Enhanced Efficiency and Energy Savings
Field service companies in the HVAC industry can greatly benefit from the use of HVAC business software. With the help of ServiceFolder's comprehensive management solutions, HVAC companies can streamline their operations and optimize their field service processes.
Enhanced Project Management and Proactive Service Management
By utilizing HVAC contractor software, companies can enhance their project management capabilities, ensuring that projects are completed on time and within budget. The software allows for efficient scheduling, resource allocation, and task tracking, enabling HVAC contractors to effectively manage their projects from start to finish.
Additionally, HVAC maintenance software enables proactive service management by automating maintenance schedules and reminders. This ensures that HVAC systems are regularly inspected and serviced, reducing the chances of equipment breakdowns and costly repairs.
Efficient Business Operations and Energy Management
HVAC service software helps streamline business operations by automating various tasks such as invoicing, inventory management, and customer relationship management. This allows HVAC companies to focus on providing quality service to their clients while reducing administrative burdens.
Furthermore, HVAC software integration with building automation and HVAC equipment enables remote access and monitoring. This feature allows HVAC technicians to remotely troubleshoot and diagnose issues, reducing the need for unnecessary site visits. Additionally, it helps optimize energy consumption by monitoring and controlling HVAC systems for improved energy efficiency and savings.
Advantages and Trends in HVAC Software
The benefits of HVAC software are numerous. It improves efficiency, reduces costs, enhances customer satisfaction, and enables better decision-making through data analysis. Furthermore, the software keeps up with industry trends such as automation features, remote access and monitoring, and integration with building automation systems.
To learn more about the benefits and features of HVAC software, check out our comprehensive guide here. Additionally, explore specific topics such as HVAC energy management software, comprehensive service management, and invoicing software for HVAC contractors to gain valuable insights.
At ServiceFolder, we understand the unique needs of field service companies in the HVAC industry. Our HVAC business software solutions are designed to simplify operations, enhance efficiency, and maximize energy savings. Visit our website to learn more about our HVAC software offerings:

Try

Now
---
ServiceFolder's field service scheduling software free plan is perfect for small businesses with up to three people or less. It includes time tracking, scheduling, and mobile app features that make it one of the best mobile field service management software solutions for small businesses available. It is perfect for any small business company within the field service industry that wants to use technology to increase performance and productivity.