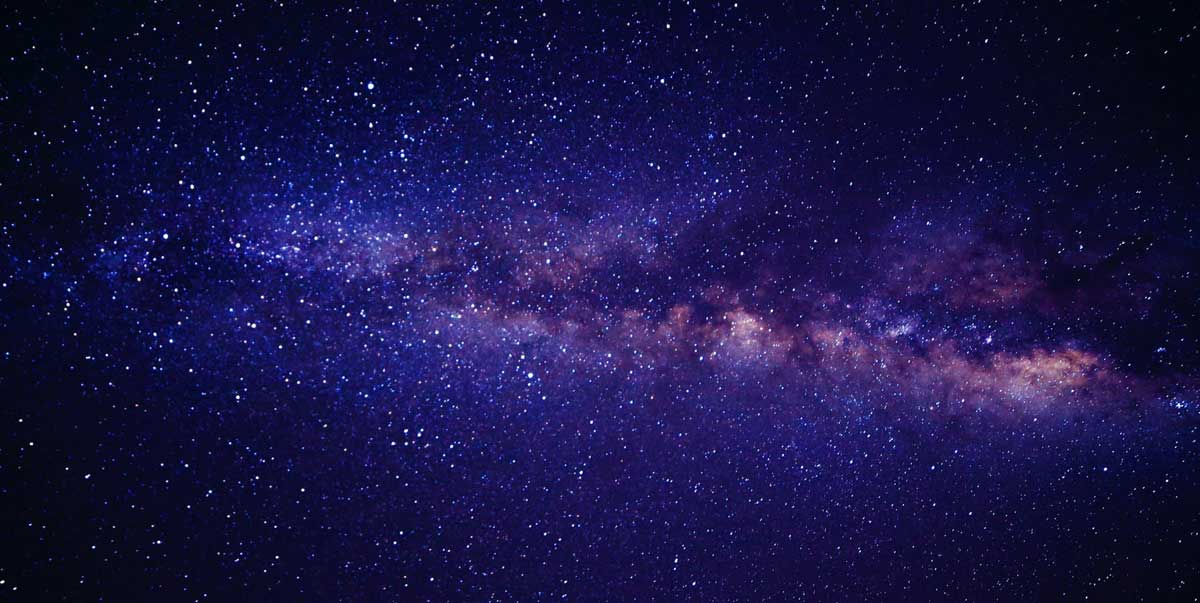 Top 8 Best HVAC Schools in the USA
---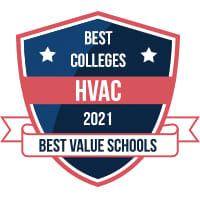 Are you someone with a keen desire and passion for building a career in the HVAC industry? Given the growing demand for HVAC technicians and professionals worldwide, a career in the area has a lot of scope for professional and financial growth. However, being an expert requires certifications, and you can get the most beneficial ones only from the best HVAC schools.
The question is, what are the best schools for HVAC courses and certification? Well, this article is written with the sole purpose of answering this very question. Hereinbelow, we have listed some of the best HVAC training schools in the USA to help you find the right institute and enroll in the right course for a step ahead in building your career as an HVAC professional. So, let's get to the list without any further ado.
Best HVAC Schools in the USA
A career in heating, ventilation and air conditioning seems to be very promising in today's era. Sometimes, even refrigeration plays its part, and people look forward to getting training in that area as well.
The piqued interest is basically because proper heating, ventilation, and air conditioning have become the need of the hour for everyone. Be it a residential premise or a commercial one; people shall always look forward to HVAC services. So, anyone who has a certification or license in the field surely has a shining career.
However, as vast as the field and its scope is, the competition is not subdued either. Given that it's such a promising career, more and more people look forward to pursuing it. So, if you want to have an exceptionally good career as an HVAC professional, it becomes imperative that you get your degree, certification, and training from the best HVAC schools.
Well, here are some of the perfect choices that you can make for enrolling in an HVAC course.
Penn Foster College, Arizona

One of the best HVAC schools in Arizona, Penn Foster College, is great for people looking out to complete their HVAC certification quickly. The college offers its certification program online, which provides the students with the flexibility to take the lectures and get credits on their own time.
The entire course is designed to help the students develop their skills in working on HVAC and refrigeration systems while getting knowledge and training from well-designed content and other online learning tools.
In addition to online learning tools, the students get a personal guide as well, and once they have taken the necessary knowledge and training from their learning resources and guide, the college takes a certification examination, clearing which makes the students eligible for a certificate.
The best part about getting your certification from Penn Foster College is that the college has designed the entire course in a way so that the students can immediately put their knowledge to some practical use and be more prepared for their career as HVAC professionals, technicians, and mechanics, once they finally have the certificate in hand.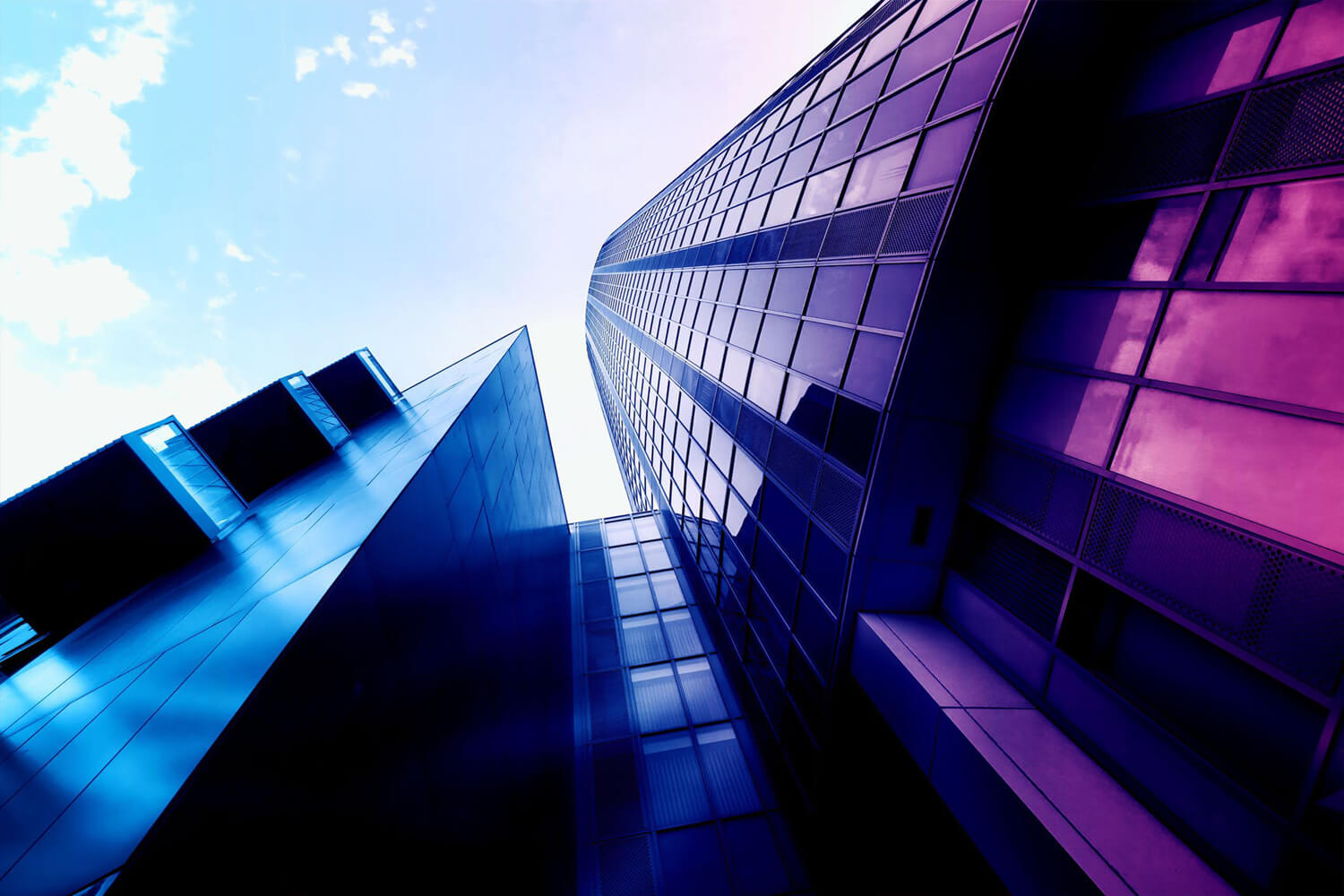 Ferris State University, Michigan

The Ferris State University has a highly accredited status. This status, combined with the exceptional degree and certification programs for HVAC offered by the University, makes it one of the best HVAC schools in Michigan.
It's very certain for anyone to find different certification courses in HVAC that can help boost career as HVAC professionals or technicians. However, Ferris State University is among the very few that offer even Bachelor's Degree Programs in HVAC.
As such, if you are very keen on making a decent career in the HVAC industry and want to enroll in it from the very beginning, the Arts degree in HVAC from this University might be something of your interest.
This program not only equips you with the means to become HVAC professionals but as you study for this course, you get to know the ins and outs of the HVAC systems and their working. The course is more oriented towards making you an expert in the area. You get a lot more knowledge than whatever you might receive from any other certification or diploma course in the field.
Besides this Bachelor's degree course, the University also offers an Associate Degree program that is a blend of classroom education and practical training, making the students highly eligible for a promising and growing career as an HVAC professional or technician.
Get started with ServiceFolder
Manage Jobs & Staff
On Site Quote and Invoice
On Site Notes and Photos
Sync with Quickbooks Online
Print Designer for all Documents
Equipment/Asset Management
Customer Management
Leads Management
Inventory Management
Customer Notifications
Customer Fields
PriceBooks
Northern Michigan University, Michigan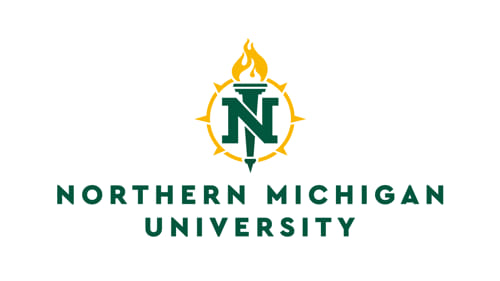 Another great HVAC school in Michigan offering several courses in the field is Northern Michigan University.
The University offers both a certificate program as well as an associate degree program, the duration of which is two years. The students need to earn credits within the certificate program as they work with trained HVAC professionals. The associate degree program is designed for more advanced knowledge.
Both the programs are designed such that the students can gain knowledge, work in the industry, and even pursue a Bachelor's degree alongside the courses. This flexibility in taking the courses is what makes the University a great choice for enrollment.
Benjamin Franklin Institute of Technology, Boston

The HVAC Certificate Course from the Benjamin Frankly Institute of Technology is great for those who want to jump right into the business. The course offers flexible schedules for day and night classes and has enough scope for practical training as well.
Basically, the course requires the students to complete 800 hours of credits over a period of 8months. This makes it pretty flexible for the students to get their classroom knowledge along with exposing themselves to some real and practical work for more on-site experiences.
Besides that, the college is also focused on making finances easier for its students. As such, the college runs an initiative called MentorWorks, within which the students don't need to pay for their courses until they start earning from their degree or certification. This makes it easier for those who are tight on money but really have big dreams for a successful career in an industry as promising as HVAC.
UC Berkeley Extension, California

UC Berkeley Extension has always been evolving with its courses and education quality. So, it surely has to make this list of the best HVAC schools. In fact, given the certification and accreditation you get by doing the HVAC certificate course from UC Berkeley, it wouldn't be wrong to say that it's the best HVAC school in California.
The certificate course covers all fundamental knowledge that anyone would ever require to work as an expert HVAC technician or mechanic. Not only that, the knowledge that one receives from this certificate course is enough for even designing HVAC systems.
Besides that, this course even gets the students an accomplishment certificate from the most prestigious professional organization in the HVAC industry. It is this certificate that adds major value to the course, indeed making UC Berkeley one of the best choices for pursuing a course in HVAC.
Try all in one HVAC Business Software - Free - 1 User
Florida State College, Jacksonville, Florida

With many accredited courses and certifications, Florida State College is a great institution for pursuing your degrees. When it comes to HVAC, the college offers a one-year Workplace Certification program wherein not only would you get classroom education, but you shall be able to take up internships for practical knowledge as well.
Enrolling in this program can benefit you in multiple ways. Once you complete your course, you can directly jump into work or use the certificate to pursue some more advanced courses and degrees in HVAC.
Additionally, since you shall be doing internships and getting credits side by side in the course, it shall be a great chance for fulfilling even the eligibility criteria to apply for an HVAC license in Florida, which is, by law, necessary to work as an HVAC contractor in the state. If you wish to know more about this license, you can have a read of this article.
Given all of this, it wouldn't be wrong to say that Florida State College is indeed one of the best HVAC schools in Florida, promising you a great career in the industry, not just after you complete the certificate, but even as you pursue it.
Austin Community College, Texas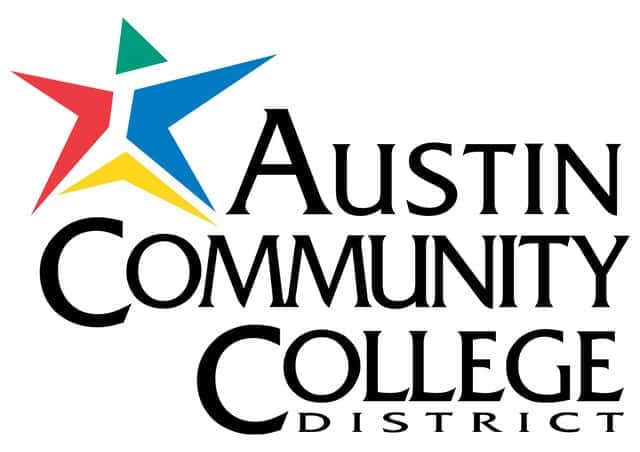 The Austin Community College is highly accredited for its ever-innovative educational as well as the student training programs that serve the entire community in Texas and the surrounding areas.
When it comes to courses in HVAC, the Austin Community College has both a certification course as well as a degree course. Both the courses offer the students the fundamental knowledge that they need to build their careers in the HVAC industry. While the certification course is for 1-year, the degree course is a 2-year program.
Additionally, the degree course not only offers a degree in HVAC, but it's a complete degree for Applied Science. The best part, though, is the way the course is planned, entirely focused, and oriented even at pinpoint details as regards the working of HVAC systems. It's this course dynamic offered by Austin Community College that makes it one of the best HVAC schools in Texas.
Excelsior College, New York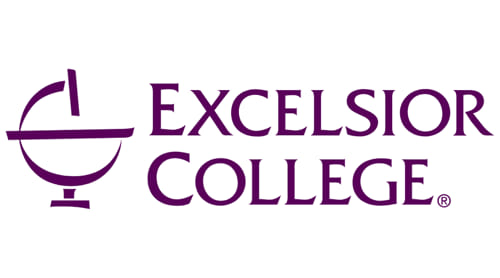 A work-ready degree certificate offered within the HVAC technician program of Excelsior College is what makes this college one of the best HVAC schools in New York.
The program focuses on training the students to become HVAC technicians under trained HVAC professionals. Once the students get a work-ready certificate on completion of the course, they are even granted a waiver for state testing. So, they can move right ahead and begin working and earning money with their talents, skills, and knowledge.
With that, this program is best for those who want to start working earlier in life and believe in more hands-on training and experience rather than classroom education and knowledge.
So, these are some of the best schools for HVAC in the USA. It's surely not an exhaustive list but is good for getting you started.
However, in addition to having a list of the best colleges, it's important for you to have answers to some other questions as well. What kind of degree should you pursue? What is the eligibility for getting into an HVAC course or certificate program? Is the course really worth it? And the list can be endless.
Well, in the next section, we have attempted to answer some of these questions, if not all.
Try all in one HVAC Business Software - Free - 1 User
Frequently Asked Question in Relation with Courses, Certificates, and Schools for HVAC
1. What are the benefits of going to an HVAC school rather than directly starting a career after a post-secondary education and getting on-the-job training?
An HVAC certificate or degree adds more credibility and reliability to your skills as an HVAC mechanic, technician, or professional. Although employers hire candidates who have specific post-secondary education and a certificate or degree is not a pre-requisite for starting your career in the industry, going to an HVAC school comes with its own advantages.
For starters, you learn more about the fundamentals of HVAC systems and their working. While on-the-job training can provide you with practical experience, theoretical knowledge comes only by attending HVAC schools and pursuing a course in the field. Moreover, when you pursue your degree, you are required to get additional internships wherein you get more opportunities to learn the practical aspects.
As such, going to an HVAC school equips you with theoretical and practical knowledge, which helps you big time in honing your skills and talents as an HVAC professional.
Besides that, getting an HVAC certificate or degree brings you one step closer to getting your HVAC license which is a mandatory requirement as per law in many states and localities, especially if you wish to work as an HVAC contractor. Additionally, getting an HVAC certificate or degree can significantly boost your salary package.
So, getting an HVAC certificate or degree from the best schools for HVAC is a chance for you to take your career to another level, and we see no reason as to anyone not wanting to grab this opportunity.
2. I am already working as an HVAC technician. Can I still get an HVAC certificate?
Yes, of course. There are many certifications designed for HVAC technicians and professionals. Even if you have got your HVAC degree and have a booming career as an HVAC professional, you can still enroll in different certification courses offered by HVAC schools to add to your expertise while adding more credibility to your portfolio.
3. Are there online schools for HVAC? Is it worth it to take admission in online HVAC schools?
Yes, of course, there are many HVAC schools that offer online courses, degrees, and certificate programs and all of them are totally worth it. These online programs are designed to offer students the flexibility to attend lectures and classes at their preferred timings and are generally beneficial for HVAC technicians and mechanics to get additional certifications for enhancing their skills and portfolio.
Even these programs are conducted by trained experts and professionals and students have their constant support and guidance. So, they are no different from the offline HVAC schools, and pursuing the course online will be just the same.
4. What kind of HVAC course should I pursue?
It really depends on where you want to take your career in the HVAC industry. HVAC courses can offer you theoretical as well as practical knowledge. The kind of HVAC course you must pursue entirely depends upon your area of interest and inclination in the field.
5. What would be better - HVAC Certificate or HVAC Degree?
Anyone looking forward to getting a formal education from an HVAC school would like to know if an HVAC certificate is enough or if they must go for an associate or bachelor's degree.
Well, both certificate and degree are beneficial and what one must go for really depends on their interest in the field. As a matter of fact, one needs to weigh the pros and cons of both options. The major difference between an HVAC certificate and an HVAC degree comes from the knowledge and expertise one can gain from them. The course curriculum for an HVAC degree is much lengthier and in-depth when compared to that of an HVAC certificate. So, of course, when you pursue the degree, you study everything from the basic to advanced level, which is not possible in HVAC certificate programs.
This difference in course curriculum also reflects in the job opportunities for the future. As such, those with an HVAC certificate generally start lower down the hierarchy levels in the job, given the fact that they need a certain degree of on-the-job training and knowledge to polish their skills and gain experience.
However, those who pursue an HVAC degree have the advanced knowledge necessary for starting even at higher positions in the industry. As such, these candidates get an opportunity to directly begin at the research, development, and management levels rather than being stuck with assistant positions.
So, getting an HVAC degree comes with many more opportunities, and it seems much better than getting a certification. However, while there are these perks, a degree shall be of longer duration. Additionally, it shall cost more. So, it would be best to look into that aspect as well.
If you're a student who is just starting out, an HVAC degree is definitely the way to go. However, suppose you are already working and have some experience as an HVAC professional. In that case, an HVAC certificate or several certificates in the field from different HVAC schools will seem like a wiser choice.
The bottom line here is that it all depends upon where you are in the stage of your career, and what's better for you can only be determined by you weighing down the pros and cons of each.
6. What are the eligibility criteria to get into an HVAC course?
The eligibility criteria can be different for different HVAC schools. Generally, it's extremely easy to fulfill the criteria, and if you are passionate about HVAC systems and industry, there is hardly any chance that you will not get into the course. Generally, the associate degree programs come with more strict criteria requiring some specializations. However, meeting them is not a difficult job either.
7. Is it worth it to pursue a course in HVAC?
Given the scope in the industry and demand for HVAC professionals, it's totally worth it. Most HVAC professionals make a lot of money and have a very promising career. Moreover, what worth and value the course brings to you depends on how you use your degree and knowledge.
Of course, the course is difficult, the job can be challenging, but if you are passionate about the industry and your work, then nothing can stop you from having a great career after finishing your HVAC course or certification.
8. How much money will I be able to make after completing my HVAC degree or certification?
There is a lot of scope in the HVAC industry. Needless to say, HVAC systems are a part of every residential and commercial premise, and they need regular maintenance. In addition, there are often replacement and repair works with these systems. So, the need for HVAC technicians and mechanics is not declining anytime soon.
Moreover, the better your certifications, the more credibility you add to your work. So, once you get an HVAC degree or certificate, your earning potential grows exponentially. To put a number to it, the average salary of any HVAC professional is at least 45 thousand dollars a year.
This average salary is for anyone with even a certification. In addition to a certificate, if you go ahead and pursue an associate degree in the field, you will be looking at a much higher salary package, somewhere in the numbers of around 70 thousand dollars or more annually.
Final Words
The HVAC industry is on the boom, and there is indeed a promising career in it. However, the area is very technical, requires a high degree of knowledge, experience, and expertise, which can come only from pursuing the right courses from the best schools for HVAC.
We hope that this list of the Best HVAC Schools will help you decide your college and get started with your career in the industry.
HVAC Business Software for Comprehensive Management
The HVAC industry is one of the many field service industries that can benefit from the use of online software solutions like ServiceFolder. HVAC businesses, whether they specialize in installation, repair, or maintenance of heating, ventilation, and air conditioning systems, can streamline and optimize their field service operations with the help of field service software.
ServiceFolder offers a comprehensive HVAC business software that enables HVAC contractors to enhance project management, improve service efficiency, and achieve energy savings. With features like remote access and monitoring, HVAC contractors can easily manage and monitor their HVAC equipment, ensuring optimal performance and energy efficiency. Additionally, the integration with building automation systems allows for seamless control and automation of HVAC equipment, further enhancing energy management.
HVAC maintenance software provided by ServiceFolder enables proactive service management, ensuring that HVAC systems are regularly maintained to prevent breakdowns and costly repairs. The software also offers automation features, simplifying and speeding up various tasks such as scheduling appointments, generating invoices, and managing inventory.
By utilizing ServiceFolder's HVAC software, HVAC companies can benefit from improved efficiency, reduced operational costs, and enhanced customer satisfaction. To learn more about the benefits and trends in HVAC software, as well as a comprehensive guide to HVAC business management, you can explore the following links:
By leveraging the power of field service software, HVAC businesses can efficiently manage their operations, enhance customer service, and drive business growth.

Try

Now
---
ServiceFolder's field service scheduling software free plan is perfect for small businesses with up to three people or less. It includes time tracking, scheduling, and mobile app features that make it one of the best mobile field service management software solutions for small businesses available. It is perfect for any small business company within the field service industry that wants to use technology to increase performance and productivity.