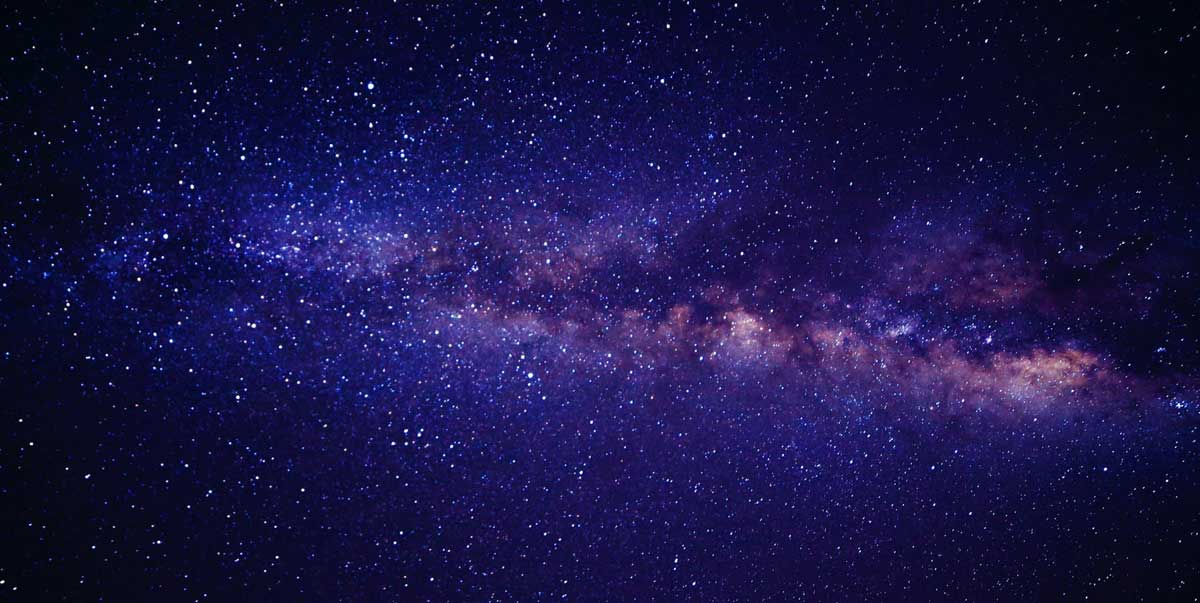 Best HVAC Gloves for a Better Work-Life Balance for field service professionals
---
Identifying the right gloves for HVAC labor is difficult, but many manufacturers have risen to the occasion.
The best HVAC gloves for field workers combine versatility and security, allowing workers to operate cellphones and devices while being comfortable in all types of weather.
HVAC experts heavily advise professionals to:
When doing nuts-and-bolts work or tapping on a tablet, wear comfortable, well-fitting Safety Gloves
When dealing with sheet metal, ductwork, and other sharp materials, use Cut-Resistant Gloves
When working with electrical applications, use Rubber-Insulated Gloves
Their functions are explained below:
Safety HVAC Gloves
HVAC technicians use protective work gloves while doing various on-the-job chores, such as unscrewing nuts and bolts to repair an HVAC unit and swiping through product specs and photographs.
Palm wounds that are pretty prevalent in HVAC work can be avoided by using a decent pair of safety gloves. They help keep your hands clean and free of hazardous microorganisms at the same time.
A simple investment in safety gloves now could save you a lot of money in medical bills down the road.
Hence, it's important that the gloves they wear are durable and nimble, non-slip, and provide hand protection while performing typical activities.
Cut Resistant HVAC Gloves
When working with metals, especially ducting, there's a chance you'll come into contact with extremely sharp metal edges.
The following is listed in no particular order.
1. Cut-Resistant Dex Fit Gloves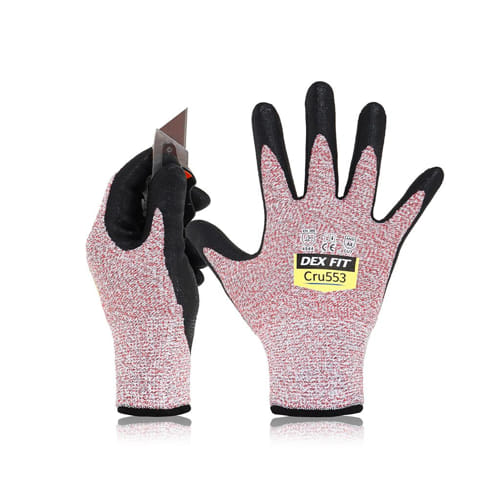 These ANSI Cut A5 gloves are cut-resistant, thin HVAC gloves with great cut resistance on the palm and back.
They have form-fitted fingertips for easy usage of your smartphone or tablet, and the foam nitrile palm helps you maintain a stable hold.
They're also lightweight, machine washable, and have a stretchy cuff for a better fit.
Try all in one HVAC Business Software - Free - 1 User
2. HyFlex by Ansell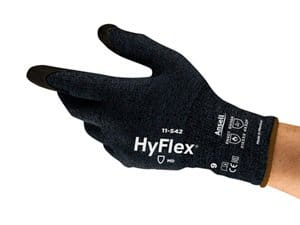 Another cut-resistant glove, these ANSI Cut A7 HVAC gloves are lined with Kevlar, stainless steel, nylon, and spandex and feature enhanced grip technology in a lightweight design.
The palm's "Ansell Grip" covering prevents dry, damp, or slightly oily materials from slipping out of your hold while working and reduces muscular stress.
3. Material 4X Work Gloves by Mechanix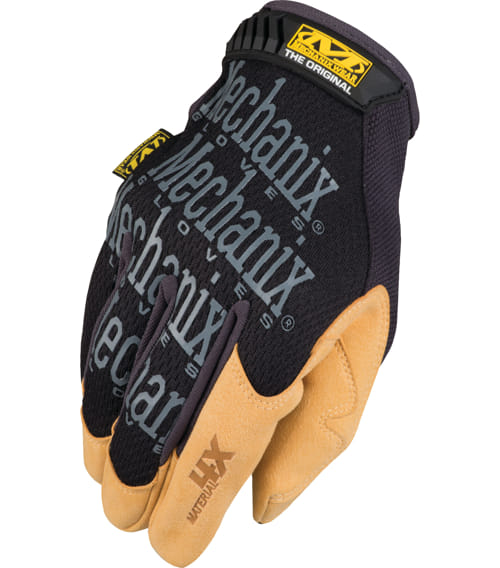 Rugged, heavy-duty HVAC gloves are made of synthetic leather that is machine washable and abrasion-resistant.
They have an adjustable cuff strap, a reinforced thumb and index finger for added durability, and a ventilated rear to keep hands cool and dry.
4. 97-002-ActivArmr HVAC Cut-resistant Gloves by Ansell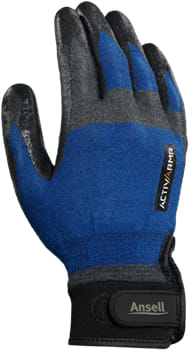 This glove is ideal for HVAC professionals since it provides excellent cut resistance and a grip that has been developed and improved thanks to a foam nitrile covering that works in both wet and dry circumstances.
Ansell's patented glove provides outstanding skill while also being ergonomically designed. One can use their phone while wearing it because the design allows for complete hand motion.
Wearing these gloves while working with refrigerant prevents frostbite, which is an added benefit.
5. MCR Safe-Work Gloves

These safety HVAC gloves have touchscreen-friendly fingertips and a back composed of lightweight, flexible material that fits tightly and comfortably.
The adjustable cuff enables a custom fit, and the synthetic leather palm with a reinforced thumb minimizes wear and tear.
ServiceFolder offers solutions for many industries
Construction
BioTechnology / BioPharma
Electrical Services
Designer/Engineer
Fencing Services
Cleaning and Flooring Services
Garage Door Services
Lawn & Landscaping
Handyman Services
Home Inspection Services
Home Media Services
HVAC Services
Painting Services
Fire & Safety
Plumbing
Property Management
CCTV, Security, Alarm
Solar
Installation & Maintenance
Windows/Doors
Pest Control
6. Marigold: Ansell Gloves 113744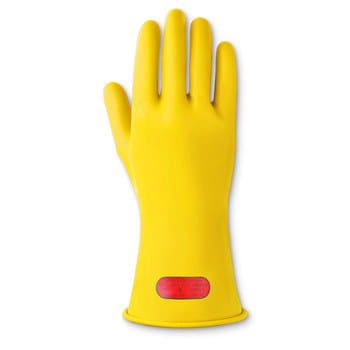 These natural rubber gloves meet both ASTM D120 and OSHA requirements. The Ansell glove is rated Class 0 and can withstand up to 1,000 volts AC or 1,500 volts DC.
The glove's anatomical form and straight cuff make it comfortable to use with leather protection.
7. Electrical Gloves M011B9 by Magid Safety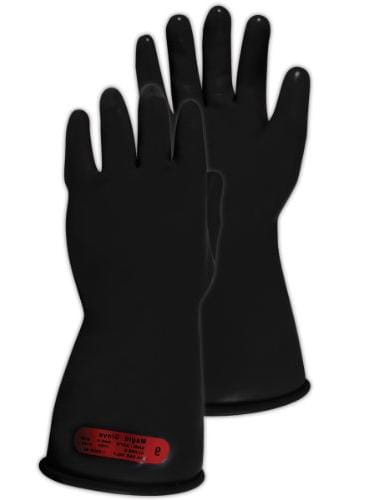 This rubber-insulated Class 0 electrical glove offers low-voltage protection up to 1,000 volts AC or 1,500 volts DC and complies with ASTM D120 and OSHA requirements.
The glove is made of natural rubber and has dielectric qualities and outstanding agility, flexibility, and grip.
Hand fatigue and chafing are reduced thanks to the curved form, improving overall comfort.
8. 34-874 Ultimate Nitrile Grip Work Gloves by Maxiflex: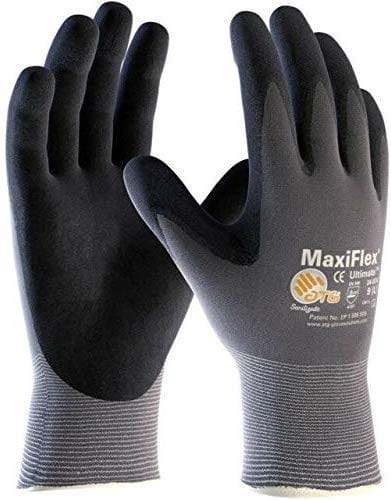 These breathable HVAC work gloves feature foam nitrile on the palm and fingers for maximum grip and dexterity for HVAC technicians on the job.
These nitrile gloves' "hand at rest" style reduces fatigue and improves comfort. Thanks to special knitting at the wrist, debris and grime are kept out of the glove.
9. Majestic 37-1550 Dyneema Work Gloves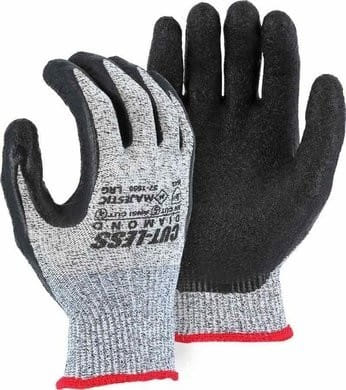 Dyneema Work Gloves 37-1550 Majestic are a wonderful option for HVAC technicians who work with metals, ducts, or anything else that exposes them to the risk of cuts on the job.
These labor gloves have a latex covering on the palms and are composed of Dyneema fiber.
This fiber is extremely robust and one of the longest-lasting available on the market.
On a pound-for-pound basis, it offers fifteen times the strength of steel. This is an excellent protection for handling and moving metals.
The fiber knit is tight enough to ensure mastery while remaining comfortable. Pre-curved glove fingers have an ergonomic shape that maximizes grip while reducing hand fatigue.
10. Rubber Voltage Insulation Glove Kit from National Safety Apparel: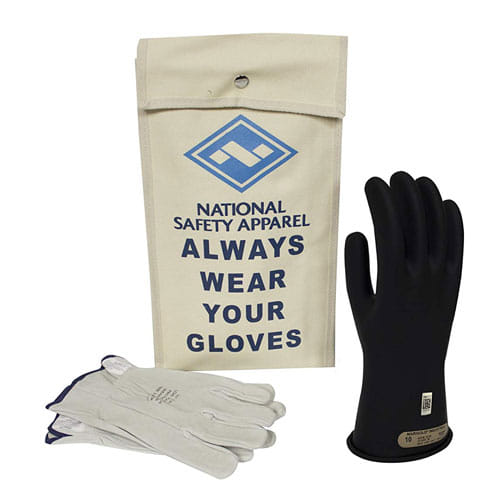 National Safety Apparel's all-in-one gear provides maximum safety and protection, including a Class 0 rubber-insulating glove and a leather protector glove to protect against arc flashes and provide puncture resistance.
11. Predator Mechanics Gloves by MCR Safety

These ANSI Cut A6 gloves have a cut-resistant palm and an impact-resistant back for wet, dry, and somewhat greasy situations.
The revolutionary Predator® tyre tread pattern TPR on the back of the hands protects against cuts, impacts, and punctures, and is also lined with Kevlar and has a steel shell.
12. Superior Goatskin Leather Work Gloves by Endura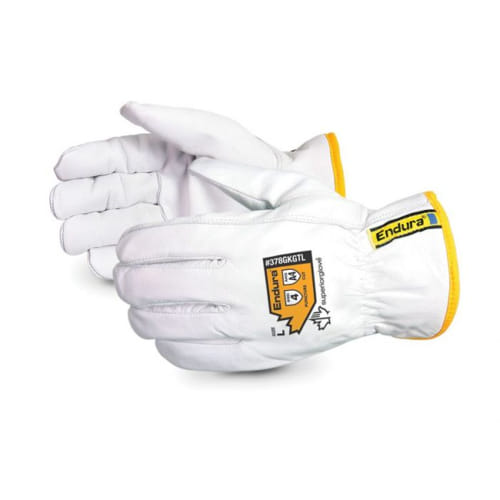 These Kevlar-lined goatskin leather protector gloves provide cut and puncture protection and arc flash and spark prevention.
Endura's leather protective gloves have an ANSI Cut A4 certification and come in eight sizes (including extra big).
How to Choose the Best HVAC Work Gloves?
Working in the heating and cooling industry is riskier than it appears at first. Because potentially dangerous illnesses lurk everywhere, it's critical to prioritize your health in general and your hands in particular.
According to experts, HVAC work gloves comprise a variety of applications and will require unique qualities for specific sorts of applications.
Hence, different work gloves are recommended for certain applications due to the large variety of duties that HVAC professionals are relied upon to perform daily.
Get started with ServiceFolder
Manage Jobs & Staff
On Site Quote and Invoice
On Site Notes and Photos
Sync with Quickbooks Online
Print Designer for all Documents
Equipment/Asset Management
Customer Management
Leads Management
Inventory Management
Customer Notifications
Customer Fields
PriceBooks
What to Seek for in HVAC Gloves?
When purchasing a good pair of HVAC work gloves, consider the glove material's durability as well. Will the glove's construction material last, and if so, how long will it last?
Is the price reasonable in comparison to the amount of service provided? This will affect the longevity of the gloves and the cost-effectiveness of your investment.
The best HVAC gloves will protect employees from cutting themselves on sharp sheet metal edges while simultaneously allowing them to pick up nuts and bolts.
Look for a material that is cut-resistant and has form-fitting fingertips. Electrical outages are a common hazard for HVAC field professionals. Thus, non-conducting gloves are a good choice.
The Biggest Concern: Refrigerant and Chemical Burn
Another critical problem for anyone working in the HVAC industry is refrigerant burns.
Although HVAC workers should be well-versed in handling refrigerants, it's worth noting that refrigerants can be detrimental to the skin.
The safe handling of refrigerant is mostly dependent on training, but a slip or a moment of doubt might result in damage.
While safety gloves can provide temporary protection, you must remove them as soon as refrigerant comes into contact with them.
Always be cautious.

Try

Now
---
ServiceFolder's field service scheduling software free plan is perfect for small businesses with up to three people or less. It includes time tracking, scheduling, and mobile app features that make it one of the best mobile field service management software solutions for small businesses available. It is perfect for any small business company within the field service industry that wants to use technology to increase performance and productivity.