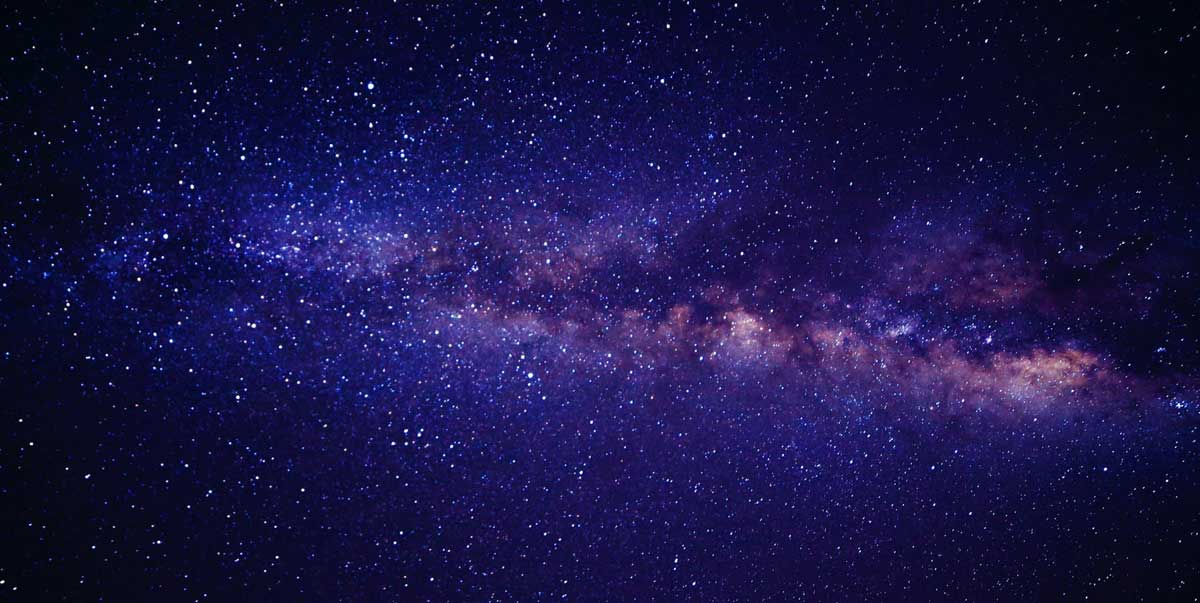 Georgia HVAC insurance license requirement: Types, Certifications, Renewal, Penalties
---
The HVAC industry has been persistent in Georgia for many years because of the weather, geography, and economy. The demand for HVAC contractors in Georgia is booming. The HVAC industry is growing at a rate of 30% per year, and the requirement for qualified contractors will continue to grow as Georgia's population increases.
In Georgia, an HVAC technician can expect to make an average hourly wage of $28.03 and annual overtime pay of $6,375.
The average pay for HVAC installers is $20.77 per hour, plus $6,125 in overtime pay annually.
Every state has different requirements for HVAC contractors and personnel.
Who regulates HVAC contractors in Georgia?
The Division of Conditioned Air Contractors, one of 42 licensing boards in Georgia, is regulated by the Licensing Division of the Georgia Secretary of State's Office.
Do you need an HVAC license in Georgia?
Georgia does not require a license to install or operate heating, ventilation, and air conditioning systems.
According to Georgia law, "A person who works for a conditioned air contractor and is paid solely on a salary or hourly basis for performing conditioned air contracting work" is expressly excluded from the definition of conditioned air contractor.
To work for a licensed contractor, HVAC professionals who solely install, modify, or repair duct systems, control systems, or insulation do not need to be licensed. However, you must have a license if you perform more intricate work, such as the whole installation of a conditioned air system.
You should obtain your license if you intend to run your own HVAC company or merely want to make yourself more attractive as a potential employee for someone who does.
HVAC experts in Georgia are required to obtain a certificate of insurance proving they have general liability and workers' compensation insurance.
Try all in one HVAC Business Software - Free - 1 User
HVAC Insurance License types in Georgia
Georgia has three different types of HVAC licenses.
Class 1:
Contracting with systems or equipment that cannot produce more than 60,000 BTU of cooling or 175,000 BTU of heating is prohibited under Class I conditioned air contractor permits. The prerequisites for a Class I license are
Candidates must provide proof of a minimum of four years of experience.
Two years of residential installation experience as a lead mechanic, one year as a service technician (with an E.P.A. license), one year of residential supervising experience, and
a heat loss and gain and duct design course that has been authorized by the board
Class 2:
They have no restrictions. They can work on any type of heating and cooling equipment. Class II license applicants must demonstrate expertise in installing conditioned air systems with more than 175,000 BTU (net) of heating and 60,000 BTU (net) of cooling. For a Class II license, the prerequisites are
Candidates must provide proof of at least five years of experience.
Two years of installation experience as a lead mechanic, at least one of which must be commercial only,
one year of experience as a service technician or service supervisor (to include an E.P.A. license),
Two years of commercial supervisory experience, and
A board-approved heat loss and gain and duct design course are all prerequisites for a Class II license.
EPA license:
When applying to become a licensed HVAC contractor in Georgia, you must furthermore demonstrate that you have a Type II or higher certification from the Environmental Protection Association (EPA). This certification proves that you have been trained in the proper handling of refrigerants under Section 608 of the Clean Air Act.5. You will never have to renew this refrigeration license once you obtain it.
What are the different types of HVAC certifications?
There are five types of HVAC certifications.
EPA Certification for HVAC Technicians.
R-410A Certification for HVAC Technicians.
Indoor Air Quality Certification for HVAC Technicians.
NATE Certification for HVAC Technicians.
Preventive Maintenance HVAC Certification.
HVAC Training at Southern Careers Institute.
Try all in one HVAC Business Software - Free - 1 User
Benefits of HVAC license in Georgia:
Obtaining an HVAC license in Georgia
Most businesses and private individuals will only hire persons who have a license.
You'll learn how to run a business and work with hazardous materials
Shows your experience and skill.
Eligible to advertise services, obtain commercial insurance
Can bid on public and government projects.
How do you get an HVAC contractor's license in Georgia?
To get an air-conditioned contractor license in Georgia, you must pass the state's licensing exam. Then you will need to complete 100 hours of supervised experience working on projects that are overseen by a licensed contractor.
Georgia HVAC license and contractor insurance requirements:
To apply for an HVAC license,
You must be at least 18 years old
Have a high school diploma or GED.
You must also pass an exam that is governed by the Department of Professional Licensing (DPL).
One must also provide evidence of the completion of 80 hours of HVAC trade school and 5 years of experience in the field.
You need to apply with the State Construction Industry Licensing Board which runs background checks for your insurance and criminal history.
For both types of insurance classes, obtaining an engineering degree from a technical school can qualify as two years of experience, while finishing a certification program can count as one year of experience.
A 70% score in any licensing examination is required.
Be a United States citizen, legal alien, noncitizen national of the US, or have official permission to work in this country.
You must have a valid driver's license.
Have no felony convictions and not be currently charged with one.
Pass a drug screening test.
Pay the required fees for registration, license, and any other associated costs.
Be willing to work in any county or municipality in the state.
Try all in one HVAC Business Software - Free - 1 User
Georgia conditioned air contractor licensing exam
How do I pass the exam?
The first step to becoming a licensed HVAC contractor is passing the exam. The exam is administered by an independent testing service called PSI Services, Inc. Information about their services can be found at www.psiexams.com.
Exam fee for HVAC GA insurance license:
There are several fees associated with obtaining a Georgia HVAC license.
To get your license approved, you must pay a $30 application fee.
$240 fee to take the exam
$25 fee for EPA certification
$10,000 for a surety bond
HVAC state license Georgia: renewal and validity
All HVAC licenses in Georgia are valid for two years. The license expires on December 31 of the second year unless renewed before that date.
Licensees may renew their license online at https://sos.ga.gov/georgia-state-board-conditioned-air-contractors. Renewal must be completed by midnight on December 31 of the second year or the license expires.
How do I keep my license current?
To keep your HVAC license current, you will need to take continuing education courses every 2 years.
What happens if I'm not HVAC certified?
If you are not HVAC certified, it is your responsibility to hire a contractor who is. However, if you do not have the money or time for certification, then check with your state's contractor licensing board to find out about any alternative certification programs.
What are the penalties for working without a valid HVAC license in Georgia?
Georgia law states that it is unlawful for any person to install, maintain, service, or repair HVAC systems without a valid Georgia license of the appropriate type. Violators could be fined up to $5,000 or imprisoned for no more than one year.
If you are found guilty of operating without a license in Georgia the following penalties could apply:
You will not be allowed to renew your license.

You will be required to pay a $200 reinstatement fee and the original licensing fee.

Your employer will also be fined up to $5,000.

If you were operating without a license in the state of Georgia and received a fine or jail time, you will not be allowed to renew your HVAC license for five years.

If you were operating without a license in the state of Georgia and received jail time, your employer will be fined up to $10,000.
Do subcontractors need to be certified?
No. Only the contractor who hired them needs to be certified.
Try all in one HVAC Business Software - Free - 1 User
Do subcontractors need a license in Georgia?
If you're a subcontractor, then yes. If your job requires using tools or materials to complete the task of another person, it is considered "work" and would require a permit. If you are not a subcontractor, then no.
Can a contractor work under someone else's license in Georgia?
No, not if the contractor is going to be in charge of installing or repairing HVAC systems. A person must hold a current Georgia license as either an engineer, installation and repair contractor, or design and construction contractor.
Does Georgia have reciprocity for HVAC contractors?
Yes, Georgia has reciprocity for HVAC contractors in Louisiana, South Carolina, and Texas.
Enhance your HVAC business by reducing your paperwork with our field service management software.
Our field service management software will allow your Field service technicians and office staff to manage your employees, equipment, and time from any computer or mobile device. We make your life easier by allowing you to assign jobs in real-time and automate workflows, allowing your team to focus on the job at hand.
More employees prefer mobile communication. ServiceFolder offers you field service dispatch software.

Try

Now
---
ServiceFolder's field service scheduling software free plan is perfect for small businesses with up to three people or less. It includes time tracking, scheduling, and mobile app features that make it one of the best mobile field service management software solutions for small businesses available. It is perfect for any small business company within the field service industry that wants to use technology to increase performance and productivity.