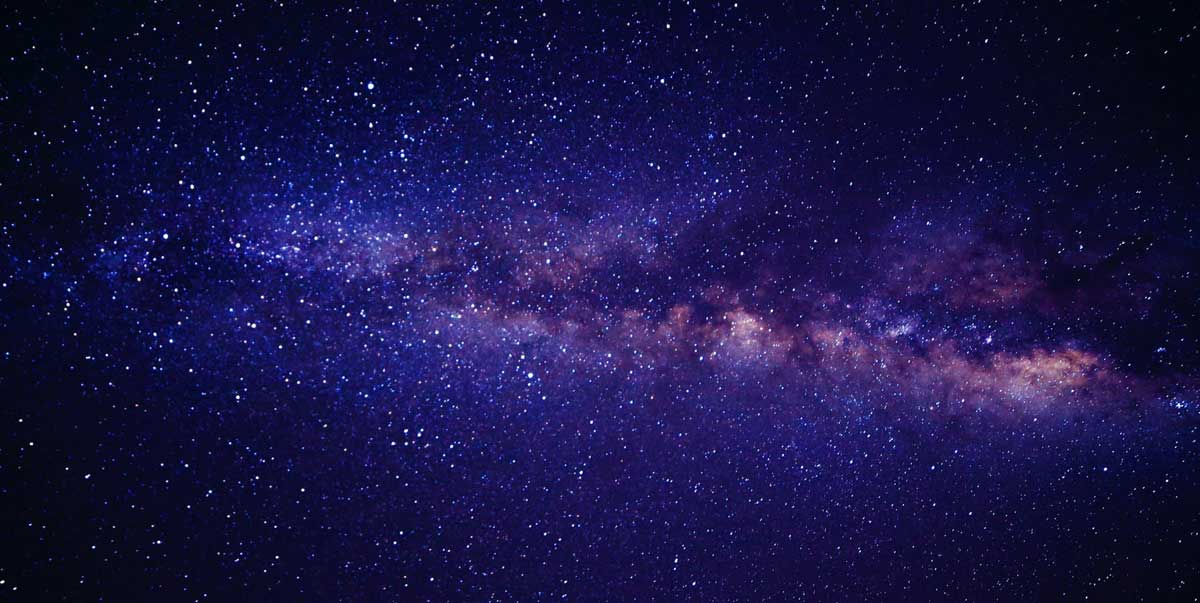 HVAC Certification and Licensing in New York: Requirements, Programs, and Methods
---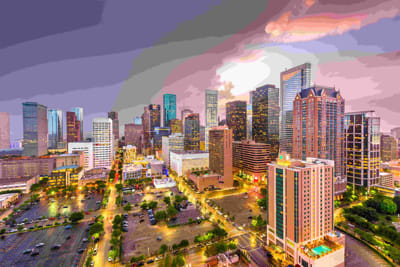 HVAC services make use of heating, ventilation, and air conditioning (HVAC) to keep buildings and homes at a comfortable temperature. HVAC services may also include the installation or repair of such systems as well as maintenance contracts. HVAC technicians are often faced with the dilemma of where to get their HVAC certification and license in New York. There are many requirements that you need to fulfill before you can apply for your license. Most certificates require an HVAC technician to take some classes and pass tests to become certified. Furthermore, the licensing requirements vary between localities, and New York doesn't offer any statewide HVAC license. Here is a guide that will help you with all the information you need.
HVAC Certification in New York
An HVAC professional should verify licensing and certification requirements before starting work. HVAC certification in New York is not mandatory. However, you can get various HVAC certificates to advance your career and give you an edge over other HVAC technicians. Most employers also prefer hiring certified employees as they know that they have all it takes to do a good job. Check out the popular types of HVAC certificates that you should add to your resume-
1. Certification Under The Refrigeration Service Engineers Society (RSES)
Commercial Air Conditioning
Commercial Refrigeration
HVAC Heating
EPA Section 608
2. Certification Under The North American Technician Excellence (NATE)
Senior Level HVAC Efficiency Analyst
HVAC Performance Verifier
Air Distribution (AD)
3. Certification Under HVAC Excellence
Air Conditioning
Light Commercial Air Conditioning
Basic Refrigeration
4. Certification Under The Refrigerating Engineers and Technicians Association (RETA)
CARO – Certified Assistant Refrigeration Operator for entry-level workers
CIRO – Certified Industrial Refrigeration Operator.
The EPA Section 608 certification is a mandatory certificate for all HVAC technicians working on refrigerants systems. One can get this certificate by scoring at least 70% in the MCQ exam. This certificate is valid and transferable across all states and does not expire. You can take the EPA Section 608 certification exam by paying a fee of $120 and choose from four exam options, i.e., Type I, Type II, Type III and Universal.
Type I - Restricts the HVAC technician to handle appliances that contain up to 5 pounds of refrigerant.
Type II - Passing this exam will allow you to work on high-pressure appliances.
Type III - Restricts the HVAC technician to work only on low-pressure appliances.
Universal - Getting the universal certificate allows you to work on all refrigerant systems.
What are the HVAC license requirements in New York?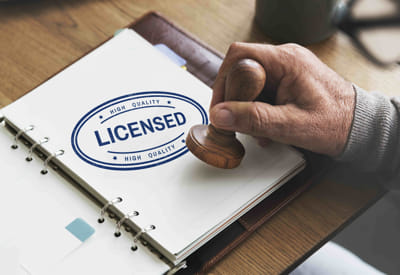 You cannot work as a commercial HVAC technician without fulfilling all the requirements of your employer and getting yourself licensed by meeting all legal obligations. There are various HVAC licenses issued by the New York City Building Department and other legal agencies.
Summers in New York are hot, with extreme temperatures in July and August, while snowfalls are common during winter. This is why individuals require a well-conditioned environment for heating and cooling their homes, offices, etc. It also requires a large number of personnel who can work on different types of HVAC equipment to maintain a comfortable temperature. That being said, New York offers HVAC professionals and businesses a range of HVAC licenses to work in this industry.
Types of HVAC Licenses in New York
1. Oil Burning Equipment Installer License
This License is issued by the New York City Building Department and comes in two classes- Class A & Class B. One needs to go through written and practical exams to acquire both licenses. The requirement for the Class A license is four years of work experience, while the Class B license requires only three years of work experience.
2. High-Pressure Boiler Operating Engineer License
The New York City Building Department also issues this license, and interestingly there are many options to obtain this license. You need a mix of both work experience and certification. To get this license, you need to have at least one of the mentioned points-
A mechanical engineering degree with one year of work experience.
Five years of experience in maintaining a government steam-generating plant, along with one year of work experience in New York City.
Work experience as a journeyman boilermaker, fireman oiler, machinist, or general assistant for five years
Two years of apprenticeship coupled with three years of work experience in New York City.
An engineering certificate for four years
3. HVAC Mechanical License
The HVAC Mechanical License is issued by the Division of Code Enforcement and is divided into Class A, Class B, and Class C.
Class A is a Master HVAC Mechanical License that requires ten years of work experience.
Class B is a Limited HVAC Mechanical License and requires an HVAC technician to acquire five years of work experience.
Class C is a Residential HVAC Mechanical License and has the exact requirements as Class B.
4. Additional License that requires five years of work experience
Class M Master Refrigeration Mechanical License
Class R Limited Refrigeration Mechanical License
Class S Limited Refrigeration Mechanical License
Class V Special Mechanical License
The majority of these licenses need years of experience before you can apply for them. You can opt for the HVAC training courses in New York to get work experience. This will also help you clear all your exams on the first attempt and avoid further delay due to inexperience.
The process of obtaining these licenses varies from city and locality. Stay up-to-date with the latest information and rule changes by regularly checking the respective license and government website.
How to get an HVAC license in New York?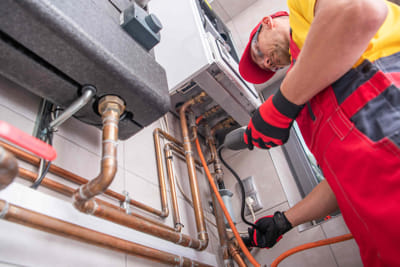 Obtaining an HVAC license in New York demands more than school training or a degree. A lot of industry and work experience is required to obtain an HVAC license. The first step is to enroll in an HVAC course or program, which can be taken online or at a vocational school. However, it by no means indicates that you are eligible for an HVAC license.
After completing your program, you need to gain a certain number of years of work experience in HVAC installation and maintenance with the help of relevant documentation such as letters from employers or certificates indicating that you have worked on various types of equipment.
To work as an HVAC journeyman technician in New York, you need three to five years of experience and pass the apprenticeship and journeyman examination. Likewise, a certification from ASME or a commission from The International Board of Boiler and Pressure Vessel Inspectors for seven years is required to apply for the High-Pressure Boiler Certificate exam. Some cities like Syracuse demands a minimum of five years of experience for most mechanical license and a Master's license for a minimum of 10 years.
These licenses are not uniform across New York and vary depending on the cities and localities. Please make sure you stay up-to-date with the latest information about rule changes in your respective localities by regularly checking their website for licensing requirements, exam dates & locations, etc. The popular HVAC choice for HVAC contractors, technicians, and professionals is the EPA and NATE exams since they are recognized and can be transferred between states.
What makes New York a great place to start an HVAC career?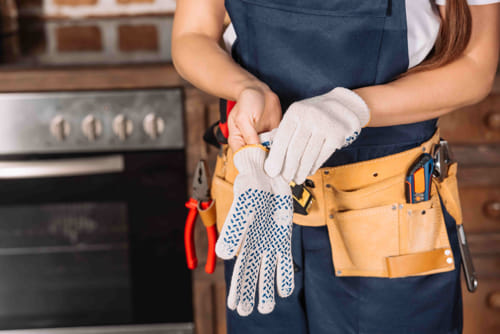 New York has one of the highest demands for various job profiles in HVAC due to its large population base. Not only does it offer great career opportunities, but it also offers competitive salaries and benefits. The construction sector in New York is increasing, and the demand for HVAC technicians is not going down. Lately, the HVAC job market in New York has followed the trends of the construction industry.
HVAC professionals also have the option to choose from a range of certification and license options. The choice for an HVAC school is no less, with New York offering one of the country's best HVAC courses and training. Some of these schools and programs include-
The State University of New York (SUNY), Buffalo: Programs in Heating, Ventilation, Air Conditioning, and Refrigeration Technology.
Monroe Community College, Rochester: The Associate Degree in Air Conditioning Technology: Heating and Ventilation.
Apex Technical School, Long Island: UG program in Air Conditioning, Refrigeration, Appliance/Controls.
Hudson Valley Community College, Albany: Occupational Studies degree in Heating/Air Conditioning/Refrigeration Technical Services.
Enrolling in these schools and programs will help you in your career path in the HVAC field. These programs range from 30 weeks to 2 years and are designed with the guidance of industry members to meet current market standards. Get hands-on experience on HVAC systems and equipment and work towards your HVAC certification and license under the guidance of industry experts. You can also seek training from private companies to enable you for an entry-level position in this field.
New York offers excellent job opportunities, good salary packages, and benefits for its HVAC contractors as well as those who are considering moving or migrating from other parts of the US. With various types of certification available in this state, it makes them more competitive and valuable. The average salary stands at $67k, $83k, and $93k for entry, mid, and master level HVAC technicians, respectively, making it a good contender for the top five states for HVAC technicians. New York is an excellent option for those who value quality HVAC education, work, and training.
Conclusion
HVAC technicians in New York can get HVAC certified by passing relevant exams or obtaining relevant work experience. New York is considered one of the top 5 states to work as an HVAC professional and contractor. The requirements for comfortable temperature throughout the year, skyscraper maintenance, high average salary, demands in both suburban and rural areas contribute to the popularity and demand of HVAC professionals in New York.
The process for obtaining an HVAC license can be complicated, especially without industry experience or relevant documentation. The best avenue is to find a good school that offers both classroom training and hands-on experiences with steam boilers, refrigerants, air conditioning units, etc. Students can also get HVAC certified in New York by passing the EPA exam or NATE. These are nationally recognized HVAC certificates and can come in handy anytime.
ServiceFolder is an all-in-one field service management software providing solutions for many industries. ServiceFolder's HVAC business software is a mobile integrated Field Service Software.

Try

Now
---
ServiceFolder's field service scheduling software free plan is perfect for small businesses with up to three people or less. It includes time tracking, scheduling, and mobile app features that make it one of the best mobile field service management software solutions for small businesses available. It is perfect for any small business company within the field service industry that wants to use technology to increase performance and productivity.