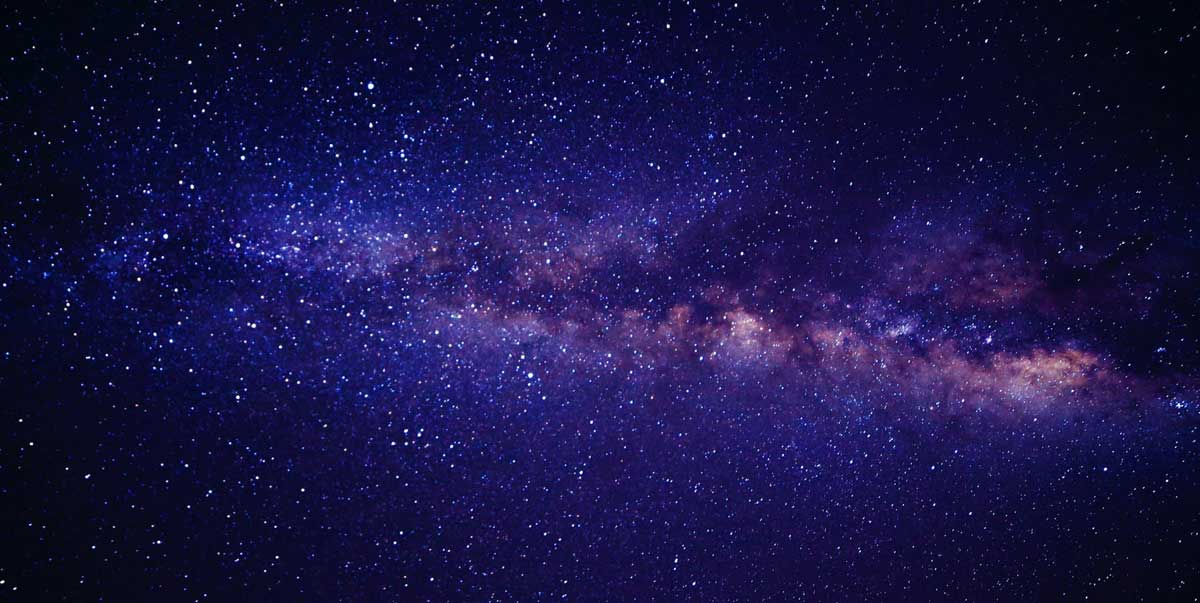 How HVAC Marketing Can Benefit You to book more Jobs
---
HVAC marketing is important because it can give your company a competitive edge. This post will first explain what you should look for in HVAC marketing and how to ensure that the focus of these efforts is on getting more clients rather than just generating leads.
The post also goes over some strategies for implementing successful HVAC marketing campaigns, such as leveraging social media reach and developing relationships with influencers who may be interested in working with your company.
History of HVAC marketing
HVAC marketing consisted primarily of Yellow Pages advertising and mailing postcards 20-30 years ago.
Current HVAC marketing
The HVAC market is large and competitive, but it doesn't mean that you shouldn't try to sell your products. You should focus on reaching local customers by using search engines like Google, ads with the Google local service ad network, customer reviews, and blogs. The best way to build trust in your company is through email marketing campaigns.
A local SEO campaign involves driving leads and calls through a local audience that offers some sort of service or product related to the customer's needs in order to generate qualified leads that result in sales
Get started with HVAC marketing
Website designs are becoming more and more important in today's time period. Websites should be designed for easy navigation so that customers can find what they need quickly and easily while also making it stand out from the competition. You could also use search engines and social media channels for your company's presence.
Get started with HVAC marketing by considering the following strategies: yard signs, on-the-job signage, billboards, referral programs, vehicles/car wraps. Ads on Google, Facebook, or Instagram, lead generation services like HomeAdvisor and Thumbtack, website building for real-time tracking of your visitors, and review management are all part of online and digital marketing.
We have compiled HVAC marketing into two categories
Digital HVAC Marketing
Traditional HVA Marketing
Digital Marketing for HVAC Business
SEO is a great way to increase leads and revenue for your HVAC business. The following are just some of the benefits:
Search engine optimization can help you rank higher on Google and other search engines.

SEO can be a great way to get more traffic from organic searches, which is usually free!
HVAC Local SEO Marketing
Local SEO can help your business with visibility for customers, but it is essential to make sure you have correct contact information listed on local directories. This will give people the ability to find your business locally by entering an address or phone number.
To have better visibility in search results, you can claim your listings with citations in the top local directories for good results. Google My Business is another option for local SEO and it's a great way to show up on search engines like Google. There are many ways that HVAC businesses can help their business stand out from competitors by utilizing various marketing strategies such as social media platforms, blog posts, press releases, or even email campaigns.
SEO for an HVAC business is a form of local marketing that can help you rank higher in search engines. It's important to have lots of reviews and the links help your site show up more easily on SERP with Local Business Schema markup code.
Local SEO allows your business to be seen by many customers in the area. It's a great way to increase brand awareness and drive traffic, as well as bring more revenue into your business.
Use the Local Google service ads
Local HVAC marketing strategy relies heavily on local service ads. Google Search ads can be an excellent way for you to drive leads and generate more business at the same time!
Use the Local Google service ads to reach customers in your area and show them that you have a local business nearby.
Google Local HVAC ads are available in some geographic areas. If you want to use the Google service, it is best to check if this option is available near your home or business first. However, it can be difficult to set up the process and get your account approved for google local HVAC ads.
Websites that generate leads
HVAC marketing is all about generating leads. A website that loads fast, has custom content, imagery and other optimizations will ensure success in local area digital marketing strategies.
The top websites that generate leads are those with a customized website design and a high conversion rate. Websites like this have been optimized to convert visitors into customers, which is why they tend to be more effective for lead generation purposes.
The responsive layout is great for websites that generate leads. A responsive website will look good on any device and convert more than your competitors. It is also important to have proper website optimization so you show up on the first pages of Google. People will be more likely to trust you if your site loads quickly and functions properly.
Try all in one HVAC Business Software - Free - 1 User
PPC advertising campaigns
For HVAC companies, PPC is the most common form of paid search marketing.
PPC is an acronym for Pay Per Click and it means that advertisers pay each time a visitor clicks on their ad. OTT, short for over-the-top, refers to TV or video content which can be watched anytime anywhere. There are many benefits of using PPC, such as quick company at the top of Google search results without waiting for organic SEO optimization and fast growth in revenue through paid advertising.
PPC advertising is a great way to reach out to consumers and increase leads and revenue.
PPC Ads can be run on the following platforms
Bing
Facebook
Twitter
Instagram
Make a Facebook business page as part of your HVAC marketing strategy
The Facebook business page is the best way to reach your target audience and advertise your business. To get started, make a Facebook business page
The first step in creating a Facebook business page is setting up an account, which can be done through facebook.com - pages - create. Once you have created the page, it will allow users to tag businesses when discussing local HVAC contractors. Posts can make for a challenge, so scheduling posts ahead of time helps avoid any problems with posting times. Posting serious or likable or helpful content is also a good idea, as this will help the page grow.
Facebook has 71% of the online population in North America and Europe and is a must-have for HVAC companies.
In order to get quality leads, you need to make sure that your Facebook business page has the right content and the best photos. You should also be active on Instagram and Twitter because those platforms can help spread awareness about your company.
Opt-In to Email Marketing for HVAC Companies
Heating, ventilation, and air conditioning (HVAC) companies can use email marketing to generate leads and sales from their existing customer base. This is because approximately 90% of emails get delivered to the intended recipient's inbox instead of being filtered out by spam filters. HVAC professionals should also be aware that only 2% of your Facebook fans see your posts in their News Feed. As a result, you should consider using social media more often for sharing content with followers. As a final point, 61 percent of consumers enjoy receiving promotional emails weekly, and 28 percent would prefer to receive them more often.
Email marketing allows for companies to target a specific audience. It is important that companies don't bombard their email list with too much information, but instead provide just enough so that they can build trust and still get people engaged in the content.
It's also good practice to ask for an opt-in on the following offers: limit the amount of information requested, encourage users to opt-in with limited requests, offer exclusive pieces of content or deals.
Educate shoppers with video marketing
Video marketing is an asset for HVAC marketing strategies and advertising campaigns. It's easy to adopt with these tips: Vary content, build brand awareness, and have loyal customers. A 86% increase in conversions was seen when video was incorporated into the website rather than just text-based descriptions.
The key steps in creating an effective video are understanding what content will be relevant, preparing for filming, editing, and promoting the final product on social media platforms like Facebook and YouTube.
Educating consumers about your products is not hard when you use video marketing. It's an effective way for you to reach out to the target audience, and it can benefit your business in many ways.
Videos can be used as a part of your marketing strategy and it is important that you upload them on platforms such as Facebook, Instagram or Amazon instead of sharing the videos from YouTube. You will then reach more people through these means since they are easily accessible by shoppers looking for HVAC information online.
Try all in one HVAC Business Software - Free - 1 User
Make your HVAC website mobile friendly
To meet your company's HVAC marketing objectives, make sure customers can find your mobile-friendly website quickly and easily from any smartphone or tablet.
Today's connected customer wants to be able to search the internet on their smartphones and tablets for companies that do what you do. They want to find out about your services by visiting your website, reading reviews, and engaging with content like blog posts or videos. To stay competitive in today's marketplace, you need a mobile-friendly website.
Verify and promote your Google My Business page
Google My Business is a free tool that allows businesses to verify their business, update information, and promote it.
As with any marketing campaign, the most effective way to grow leads or revenue is by understanding your customer's needs. Google My Business gives you an opportunity to learn more about your customers in order to provide them with what they need.
A common question asked is how much should be spent on search marketing? A study done by Hubspot showed that 70% of marketers who invested in search marketing increased their revenues by an average of $5,000 per month.
The Google My Business tool is very easy to use and doesn't cost anything! One way to verify your business with your customers is through social media.
Powerful landing pages that convert
HVAC marketing strategies start with websites, and landing pages that convert. A landing page is a single web page containing the most important information about your company or product and it's purpose is to get people interested in taking action such as filling out a form or making a call.
It should be designed to convert visitors into leads by offering them an answer, which could be information about HVAC services or products. Powerful landing pages are set up correctly and have content that creates urgency for the visitor to take action.
Easy-to-Use Online Booking System
The Easy-to-Use Online Booking System is a website that provides an easy way to book HVAC services for your company. It will integrate seamlessly into your existing calendar and website, as well as being mobile responsive.
It is designed to provide you with the ability to create appointments from anywhere in the world. This online booking system can be set up quickly and easily, so there's no need for any technical knowledge or experience!
Reputation management
Today, business reviews are not created by businesses about their own services. Instead, it's created by its customers in the form of online reviews. Businesses depend on positive reviews from popular websites like Google and Facebook to grow leads.
The professionalism of the person that you're representing is also a big part of your reputation. If someone has an issue with your service, they may leave a bad review on Yelp or Google Places and negatively affect your reputation. As such, it's important to be punctual and polite and maintain professionalism across all aspects of communications so as not to lose out on potential customers who could have been drawn in by the quality workmanship shown through reviews left online for them alone.
You can ask happy customers for reviews through email follow-up strategy. You can use the feedback to improve your service and learn from their experience so you can give them an even better customer experience in the future.
Update page titles and meta descriptions
Meta descriptions and titles are the first things a user sees when they search for keywords, so it's important to consider how your page title and description will impact their experience. A description can encourage searchers to click on your website. It is also worth noting that meta descriptions have been shown to have an effect on SERP rankings as well as click-through rates.
Links and Listings Leverage SEO services
The more you get your name out there the more leads and revenue you will get. Guest blogs, business profiles, editorials, webinars, adding your name and contact information to all pages is a great way to do that.
It's important to leverage search engine optimization services and local directories in order to grow your leads and revenue. It is a cost-effective strategy that creates backlinks for you, which helps your website rank better than others on the first page of Google searches.
Call to Action Boxes in Web site
Your phone number should be higlighted in the header of your website. You should probably put your contact form on your home page and each of your service pages as well. Use Call to Action Boxes design to improve your customers reaching out to you
Include Testimonials on the Website
The more testimonials you publish, the more trustworthy your website appears to your visitors.
Highlighting the reasons why your clients love working with you will help you stand out from your competition and convince visitors that you're the best option for them. In the end, most consumers just want to know that the HVAC service provider they've chosen is capable of meeting their expectations.
Traditional marketing tactics for HVAC companies
Traditional marketing tactics for HVAC companies are still effective. There is no silver bullet for marketing, so it's important to experiment with different approaches in order to find what works best for your company. Digital media has become mainstream but traditional media remains effective too.
While the internet has provided an infinite number of opportunities to market, print, radio and television are still important for traditional marketing.
Radio is one form of media that can be used in many different ways when it comes to advertising. It's a versatile medium that allows you to reach people who may not have access or interest in other forms of marketing like digital ads on websites.
TV commercials provide an opportunity for companies with high budgets because they're affordable compared to online advertisements which often cost more. They're also targeted to a specific demographic of people.
Print advertisements are effective for smaller companies because they can be affordable and still impact the target audience.
Door hangers and flyers
HVAC companies use flyers and door hangers to advertise their services. Flyers and door hangers are inexpensive, easy to mass produce and distribute, but they do not provide the same level of customer service as in person marketing does.
Focus On Enhancing Trust with Your Clients
One of the most important marketing strategies is to build up trust. It's important that potential customers know about your company and service area.
Don't Forget About Customer Retention as an HVAC marketing strategy
It is important to not forget about customer retention. This includes keeping existing clients happy and bringing in new ones. The more significant part of your HVAC marketing budget should go towards customer service, which will have a direct impact on how many leads you bring in. If you are unhappy with the company that provides your services, find out what the problem is and fix it immediately by communicating effectively with them or switching providers.
Create a client referral program
If you want to sign up new clients, it is important that you make sure your company offers incentives for referrals. It's best to focus on one type of incentive per customer. For example, if a client refers 10 other people, they could receive $100 in cash or credit for each closed sale. This incentivizes them to refer more customers and will help increase the chances of receiving good quality leads
When you have a referral program, it allows your business to keep in contact with their clients. It can be changed according to season and offer incentives for referrals such as gifts or cash back on purchases made by the referred person's new customers.
Business Cards
Business cards are still relevant for HVAC companies in 2021. Business cards can serve as the transition from traditional to digital marketing.
Billboards
Billboards are one of the most cost effective ways of reaching potential customers. According to research, they have a positive ROI in 2021. As an out-of-the home advertising platform, billboards can help your HVAC brand stand front and center for prospective customers.
Try all in one HVAC Business Software - Free - 1 User
Five Best HVAC Advertising Strategies:
Incentives - Offer a free service to customers who refer their friends. Promote the benefits of an annual tune up and give discounts for large purchases. Create a social media contest with prizes, such as "Best Garage" or "Most Creative."

Events - Hosting events is a great way to get your brand in front of people and increase awareness among potential customers. You can advertise at these events by giving away freebies and promoting products.

Industry Associations - Join industry associations to increase your visibility in the market and learn from other professionals who have been through similar experiences.

Local Campaigns - Target a certain area of town with promotions, such as offering discounts on home heating fuel during cold months or discounting air conditioning services when it's hot outside. You can also advertise campaigns that focus on specific holidays like "Summer Savings" or "Christmas Cheer."

Host an Open House - Invite local residents to your showroom and offer them free samples, discounts, and prizes.
The best way to develop a hvac marketing plan is by understanding what your target audience needs. This can be done through geofencing, which includes the use of social media and review platforms.
After creating this strategy, you can create customized content that will appeal to different demographics while promoting positive reviews on places like Yelp or Google Plus
How to get HVAC leads quickly
If you want to get leads quickly, pay per click ads must be included in your HVAC marketing strategy. Website boosts professionalism and trustworthiness by adding a level of transparency. They also provide an opportunity for customers to contact the business directly with questions or concerns without having to go through intermediaries like phone support lines and email addresses.
HVAC marketing is the process of informing people about your business and its products. The more you know, the better off your company will be when it comes time to make a sale or service call.
To get HVAC leads quickly, consider including contact information in order to get more qualified prospects interested in what you have to offer.
Is PPC worth it for HVAC companies?
The real question isn't whether it works; it's whether PPC makes sense for your HVAC company. You should know how much you're willing to pay for each lead you get so that you can decide if PPC ads are worth the cost.
Although PPC is a great advertising option, it doesn't always work the best for every company. It's important to have in-depth knowledge about your industry before deciding whether or not you should implement this marketing strategy.
Despite the fact that PPC is helpful for HVAC companies, there are still some downsides. The first downside is that a click might not convert into a customer. Another disadvantage of using Google Adwords to advertise your business will be spending an exorbitant amount on bids every month due to the high competition in this industry and bidding what you want instead of what they suggest can help minimize costs per click.
Try all in one HVAC Business Software - Free - 1 User
Social Media Tips for HVAC Contractors
HVAC contractors are some of the most active on social media. This is because they have a lot of information to share with their followers. They can use social media to promote their company, engage with current customers, and increase visibility to potential customers.
The more often people see your posts or advertising campaigns on social media, the better chance you stand at getting new business.
Here are some ways you can incorporate HVAC marketing into your strategy:
Begin by posting about your company, services, and industry

Engage with current customers by answering their questions or posting about a customer success story

Promote your business by sharing discounts, contests, and other offers
There are many benefits to using social media, but it's easier said than done. It can be hard to know how your company should use this tool for marketing and advertising purposes because there is no one-size-fits-all approach.
The key factor in determining if you should incorporate social business into your current strategy or not is the cost of doing so versus the benefit that will come from investing in these tactics. That means figuring out what type of content has a high potential return on investment.
Social media is a powerful tool that can help you build brand awareness and share company-created content. It also helps you engage current and future customers through posts, reviews, or testimonials.
On average, HVAC contractors gain about 5 new leads every day through social media posts that are shared on Facebook or Twitter.
Social Media experts recommend sharing a variety of content from your blog to garner positive responses from potential customers who may be in need of the product you offer or the service you provide.
FAQ
What percentage of budget should go to HVAC marketing?
The percentage of marketing budget you should allocate to HVAC can vary depending on how competitive and how many leads you'd like to capture. If you're looking for a more dominate market, then investing upwards of $5,000/month is recommended as it would allow your company to reap the most benefits.
Conversely, if you're just starting out with less competition and fewer leads, then 10% to 20% of sales by time invested is what's needed.
What percentage of HVAC marketing budget should be PPC?
For those who have started using PPC, around 10-20% of your sales revenue is recommended for marketing budget. For example: if you make $100k in annual revenue and spend 5%, this would equal to $5,000/year (10%) or $50k ($2.5m) - 20%.
The main point here is that the more ads you run on Google Adwords – the greater chance of getting a click from potential customers looking into your business
Why HVAC marketing strategies is important to a HVAC business?
The importance of marketing to a HVAC business is multifaceted. It can be used in order to grow leads and revenue, expand service areas, and appease existing bases.
Conclusion
HVAC Software like ServiceFolder Can Help You Simplify Marketing
When incorporating marketing into your HVAC operations, look for ways to supplement your efforts with assets you already own. Consider using some of your existing data to develop marketing strategies if you use HVAC software to keep track of your customers. If your field service softwareallows you to add custom fields to your customer database, use this feature to add fields for marketing purposes like client anniversaries, how they found you, follow-up feedback, and the nature of any repeated service calls are all good places to start with custom fields.

Try

Now
---
ServiceFolder's field service scheduling software free plan is perfect for small businesses with up to three people or less. It includes time tracking, scheduling, and mobile app features that make it one of the best mobile field service management software solutions for small businesses available. It is perfect for any small business company within the field service industry that wants to use technology to increase performance and productivity.