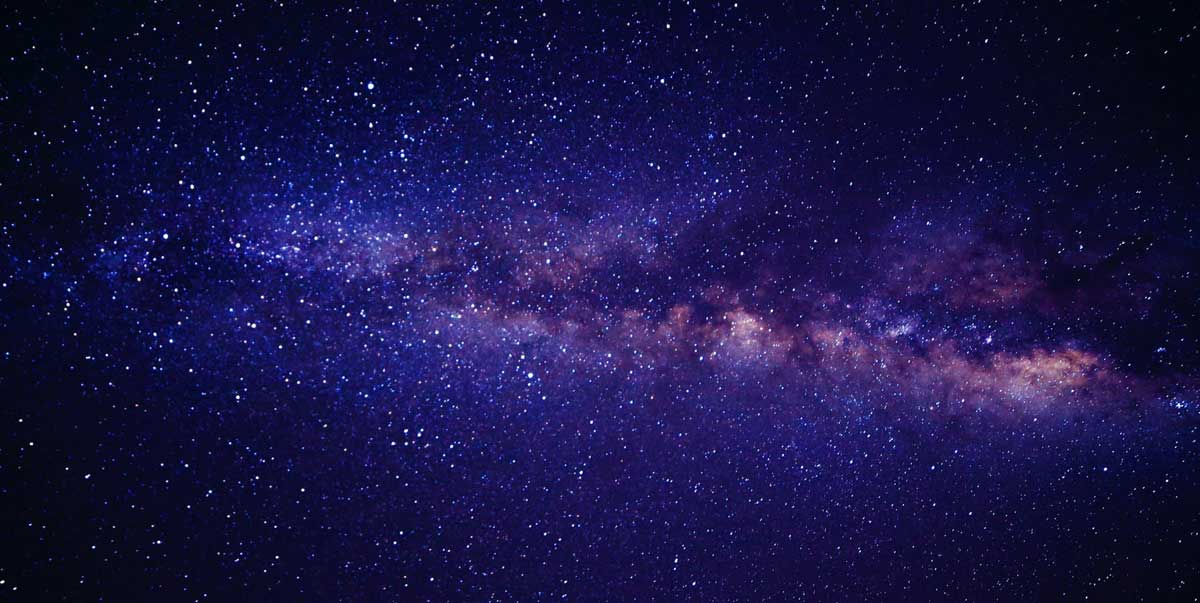 HVAC Truck Stock List Service - Everything that Should Be in Your Truck to Fix Your Customers' HVAC Systems
---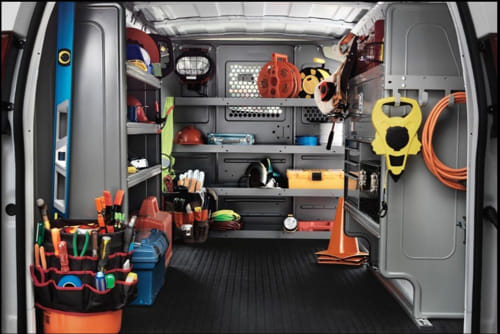 HVAC systems, elaborated as Heating, Ventilation, and Air Conditioning systems, have become an integral part of every kind of premise, be it residential or commercial. These are the systems that keep the indoor air in your premises and facilities pleasant and bearable. If not for HVAC systems, we all would be prey to utter chills, heat, and humidity.
When it's summer, these HVAC systems keep the air cooler and the humidity away. Similarly, they can help keep the air warmer during the winters. Moreover, these systems are also essential for maintaining the proper flow of air within the facilities and premises through good ventilation channels.
So, be it the cooling season or the heating season, HVAC systems have become imperative for all. Now, while these systems are great and helpful, they demand a lot of maintenance. Before you can begin using them in the time of need, you need to check if they need any part to be fixed or replaced. Moreover, some parts need replacements at regular intervals, so you need to take care of that as well. Besides that, it is always a good idea to have your HVAC systems cleaned.
Now, while you need to get done with these needs and requirements, your HVAC contractors need to be equipped well to meet all your HVAC servicing needs and demands when you contact them. This is where the HVAC truck stock list comes into the picture.
Now, here in this article, we will acquaint you with everything that you need to know about a truck stock list for HVAC servicing. However, before we move on to the list, let's get an overview of what truck stocking exactly is.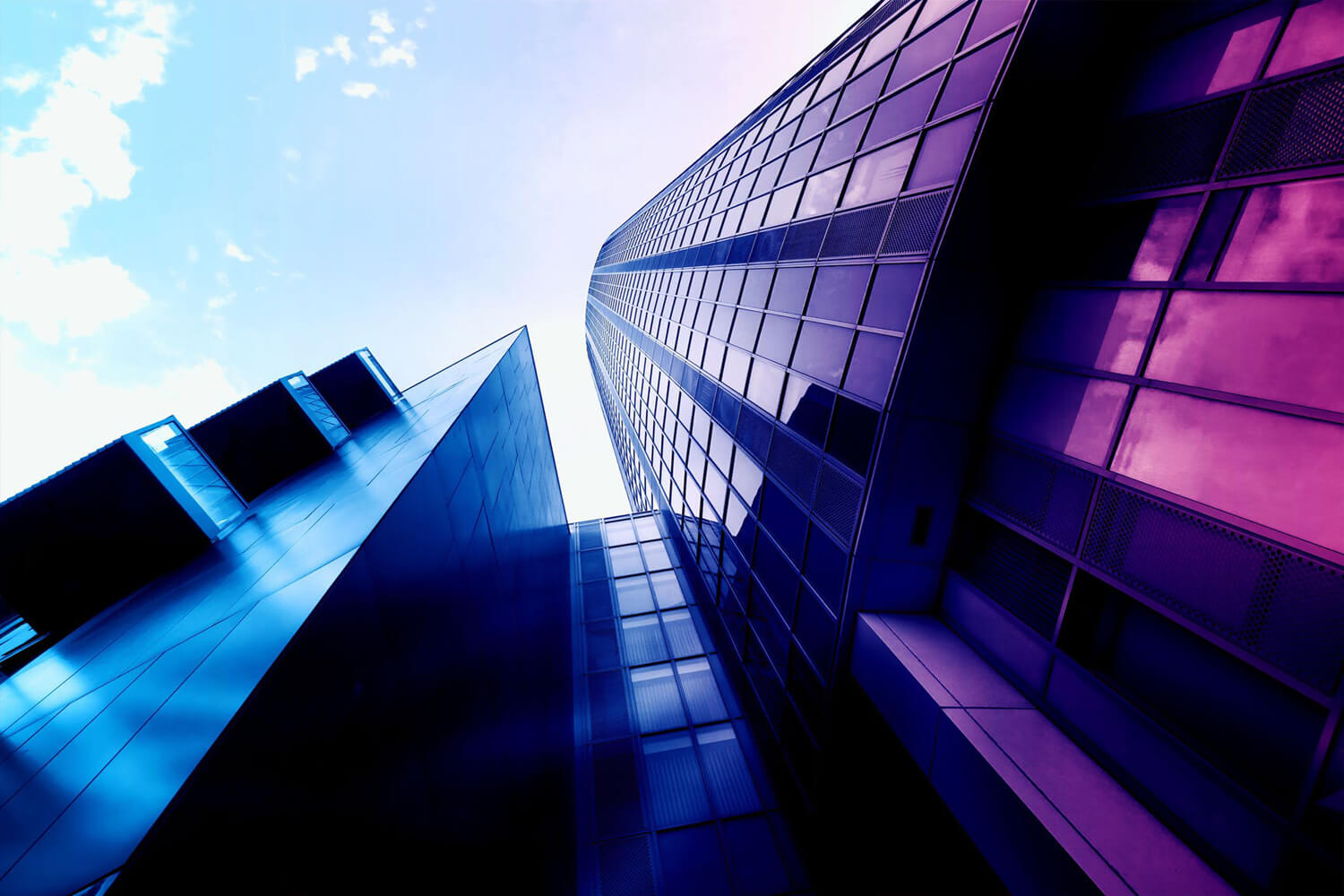 What is Truck Stocking?
Every HVAC contractor maintains certain trucks for sending the technicians for HVAC servicing in different residential and commercial premises. Now, these technicians need to be equipped with all the essential tools, equipment, and even HVAC parts in order to efficiently fix and service the HVAC systems. This is what truck stocking takes care of.
HVAC Truck Stocking basically refers to preparing the truck for HVAC technicians, professionals, and specialists so that they can easily perform their task and job at the places they go, without needing to move back and forth from the premises or facilities in order to arrange for tools, equipment, or other HVAC parts that might need replacement while fixation or servicing.
However, how does this stocking exactly work? How do the trucks always remain stocked? Do the technicians have to arrange for the needful things themselves, or do the HVAC contractors keep everything up and running for them? Well, let's unfold all the answers in the next part of this article.
How Does HVAC Truck Stocking Work?
The process in which HVAC truck stocking works is pretty simple. The HVAC contractors constantly remain in contact with their dealers, suppliers, and distributors. When the trucks are stocked with equipment, parts, tools, or any other related items, they are all marked with bar codes.
The technicians taking charge of these stocked trucks have a bar code reader machine in the truck as well. As and when they use a part during their work, they use the machine to read the code, which then records it as an entry that the part was used for fixation or replacement in an HVAC system.
At the end of the day, all the entries in the bar code reader are fetched, and the HVAC contractors get a clear picture of how much stock was used from the truck during the day. The same details are sent to the dealers, suppliers, and distributors as well, who then load the trucks with the stock that has fallen short, thereby ensuring that the trucks are replenished with the necessary stock and ready to go out for the next workday.
Well, this is just one way in which the HVAC truck stocking works, for that matter. We can say that it's a whole different world, a process that makes life easier for all HVAC contractors, professionals, and technicians. With proper HVAC truck stocking, it is easier for the HVAC contractors to carry out their operations and functions in a smoother way. So, how different contractors practice it can differ.
The bottom line is that the entire process works to keep the trucks equipped with all things necessary for HVAC servicing.
Now, the question is, how would the contractors even decide what their trucks need to have and what they can leave out? How will they make their suppliers aware of the tools, equipment, parts, accessories, and all other things that they need to be stocked in their HVAC trucks? Well, this is where the HVAC service truck stock list plays its part.
With a detailed HVAC Truck Stock List, any HVAC contractor, professional, and technician can be ready and prepared for building their own HVAC truck and moving on to working in the HVAC servicing industry.
Are you someone looking for that very list? Well, you are in the right place then! The next part of this article contains a detailed HVAC truck stock list that you can refer to for accomplishing your best in truck stocking and HVAC servicing.
Try all in one HVAC Business Software - Free - 1 User
HVAC Truck Stock List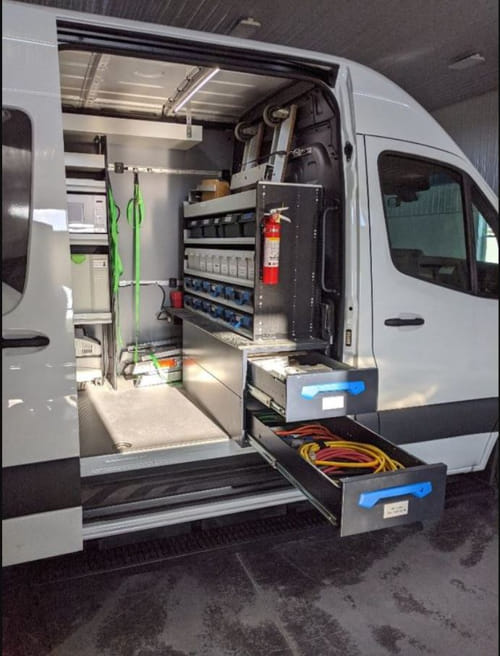 When you are preparing your truck for HVAC servicing, you need to ensure that you have put all the necessary equipment and tool that you shall need as a technician and professional to check and fix the HVAC systems. In addition to the tools and equipment, you need to have all the HVAC parts handy as well in case something needs replacement.
With that in mind, here is an inclusive HVAC truck stock list that you can refer to while stocking and preparing your trucks for work.
Refrigerants All HVAC units require refrigerants, and they need to be replaced from time to time. So, it's always a good idea to keep them stocked up in your trucks.
You may want to keep several units of all different kinds of refrigerants so that they can come in handy at every commercial or residential premise that you go to for HVAC servicing.
Fuses A lot of parts in HVAC units use fuses. Compressors, evaporator coils, motors, wiring; are to name a few of these parts.
Now, as an HVAC unit functions within a residential or commercial setting, there are possibilities that these fuses might get blown off. Also, some fuses just go bad with time, and it remains in the best interest to replace them before they blow off at a later period in time.
Such situations get identified only when a technician checks and services an HVAC system or unit. Now, it would really help if you keep the fuses stocked in your truck as then you can replace them immediately as and when need be without ever having to run to the stores to get the fuses and then moving back to the premises that require the work to be done.
Even these fuses come in different sizes and types. So it would be great if you consider stocking some units of all types and sizes so as to be more resourceful.
Capacitors A capacitor is responsible for starting up your HVAC unit, and cases of capacitor failure are very common. It can be due to voltage issues, overheating, physical damage to the capacitor, or something else.
Whatever be the case, capacitors need fixation and replacement more often than you would imagine. In fact, they could be called as most replaced parts in an HVAC unit. So, it will always help if you have a few units of capacitors stocked in your HVAC service truck so that you can replace them as and when needed.
Condenser Unit Parts A condenser unit is the heart of the HVAC system and is responsible for collecting or releasing heat. The entire unit is made of parts like fans, coils, refrigerant lines, motors, etc.
Any of these parts could need replacement if the condenser unit needs fixation. At times, you may need to replace an entire condenser unit in an HVAC system. Now, finding and arranging these parts can be difficult and not having them at the time when you need them can hold up your entire job, not to mention that you shall have to make certain trips to the premises you were working in.
So, a better idea would be to keep some of these units and parts handy in your truck.
Other Tools and Equipment What technician or professional would ever go to work without having all the needful things and resources? For an HVAC technician or professional, tools and equipment remain at the core of their work.
First of all, they need protective clothing before they can begin their work on the HVAC unit. So, it's necessary to have it stocked in your HVAC service truck. Additionally, all the tools that are necessary to carry forward the work of checking and fixing the HVAC units form an important part of any HVAC truck stock list.
These tools and equipment can include cable ties, pliers, sandpapers, drill, torch kit, extension ladder, caulking guns, electrical tapes, random terminal ends and connectors, tubing tools and equipment, small pieces of wires (preferably copper wires), and other things like that.
With all these tools, you can be better equipped for handling your work and job at any residential or commercial premise that calls you for HVAC unit servicing. You must also note that this HVAC truck stock list is an inclusive list, and there can always be more things you may want to consider putting into your truck.
Now that you have learned about truck stocking as well as got an overview of an inclusive truck stock list for HVAC, you may want to know why it is important in the first place. So, let's have a brief look at that as well.
Try all in one HVAC Business Software - Free - 1 User
Why is HVAC Truck Stocking Important?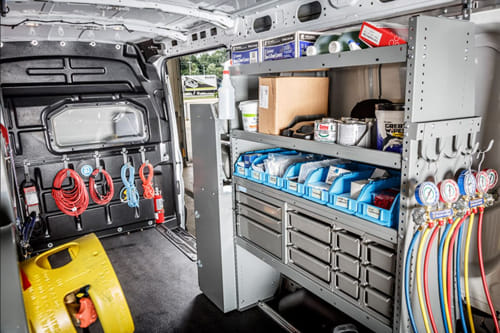 Many HVAC contractors go to a premise, check the HVAC unit, take a note of everything that needs fixation and replacement and then come for the real work later after getting all the parts from the nearby stores, suppliers, and distributors.
Now, this process is not only hectic but time-consuming as well. At times, you may not even get the parts that you are looking for. Also, commuting to the same place back and forth takes up a lot of your time, which you could otherwise use for servicing more customers.
With your truck stocked as per the right HVAC truck stock list, you never need to go back and forth to a premise or facility for arranging the required parts. You shall have everything handy in your truck, and the work will get easier and much faster.
Moreover, with a truck stocking, you can have better control over your inventory as well because your technicians and professionals will immediately inform you about the parts they used from the inventory, and then you can make provisions to replenish those parts.
All these things move on to saving time, energy, and costs and leading your business to higher profitability and success.
Final Words
An HVAC truck stock list is essential for you to know exactly what you need to put into your truck as you prepare it for HVAC servicing and installation. With all tools, equipment, and parts handy in your truck, you can ensure that your work gets completed faster, and you move on to take more work than before.
We hope that this article was helpful to you, and now you have a much better idea about the things that you need to keep up in your inventory as an HVAC contractor!

Try

Now
---
ServiceFolder's field service scheduling software free plan is perfect for small businesses with up to three people or less. It includes time tracking, scheduling, and mobile app features that make it one of the best mobile field service management software solutions for small businesses available. It is perfect for any small business company within the field service industry that wants to use technology to increase performance and productivity.