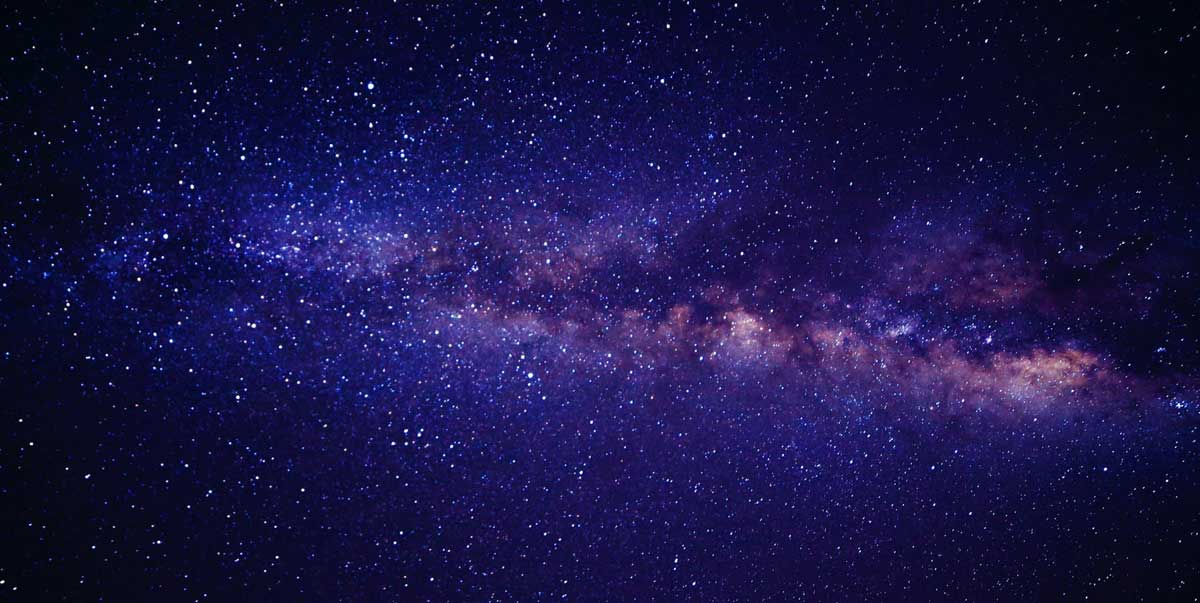 Create and Send Pressure Washing Estimates With Our Free Pressure Washing Estimate Templates.
---
You're a busy entrepreneur, and we get it. That's why we've designed easy-to-use pressure washing templates to simplify your job.
You'll create and send estimates quickly, giving you more time to focus on what matters - your business.
Dive in and explore how our user-friendly templates can streamline your workday, making estimate creation a breeze!
Understanding the Basics of Pressure Washing Estimates
You've got to understand the basics of pressure washing estimates before you can start creating and sending them out. This is a crucial part of your pressure washing business, as it's how you'll determine pricing for each pressure washing job.
First off, your estimate should include the cost of materials, labor, and any additional expenses that might come up during the job. You need to be as precise as possible in your calculations to avoid undercharging or overcharging clients.
That's where a professional-looking estimate comes into play. Using a user-friendly pressure washing template can help streamline this process. These templates are designed specifically for pressure washing services and typically have sections dedicated to all potential costs involved.
When crafting your proposal using these templates, remember to clearly outline what's included in your service package. Be transparent about costs - it builds trust with customers.
Once you've filled out every detail on your pressure washing estimate template, it's time to send it off. Aim for professionalism and clarity in all communication; this will reflect positively on your business reputation.
Creating and sending out accurate estimates is pivotal in running a successful pressure washing business. So take advantage of these handy tools and make estimating an effortless task!
Exploring the Features of Our Pressure Washing Templates
You'll love diving into the diverse template customization options we offer. These options allow for a personalized and professional touch on your pressure washing estimates.
You won't believe how easy it is to automatically generate these estimates. And with just a few clicks, you can convert them directly into invoices.
Plus, you'll appreciate our system's comprehensive management of client records. This feature makes tracking your business transactions as seamless as possible.
Template Customization Options
There's a wide range of customization options available for our pressure washing templates to suit your specific needs. You're not just stuck with generic, one-size-fits-all business documents. No, we believe in giving you the power to customize and create professional-looking estimate templates that reflect your brand and style.
Whether you're creating a basic pressure washing estimate or an intricate project proposal, our user-friendly interface helps streamline the process.
You can effortlessly tweak the design elements like colors, fonts, and logos to align with your branding. Add sections or fields that are necessary for your operations - maybe something specific about equipment or special services?
The goal is simple: help you create and send pressure washing estimates that are professional, personalized, and powerful in winning clients over.
Automated Estimate Generation
We've also incorporated automated estimate generation to simplify your workflow and save you time. With our user-friendly pressure washing templates, you can create and send a pressure washing estimate in no time.
Our automated system allows for the following:
1.         The estimate template allows for customization to suit both residential and commercial properties.
2.         You can quickly generate professional-looking estimates that reflect your professional pressure washing services in excel and pdf formats.
3.         It's easy to add or adjust rates for different types of pressure washing services to residential areas or commercial establishments.
4.         After preparing the estimates, effortlessly create and send them directly to clients with just a few clicks.
With these features, providing accurate quotes for your professional pressure washing has never been easier!
Conversion to Invoices
Converting these generated quotes into detailed invoices is a breeze, making the billing process smoother and more efficient. As a business owner, you'll find that using a free pressure washing estimate template to convert estimates into invoices saves you precious time.
You simply create and send your professional estimates directly to potential clients for their approval. Once they've approved your washing job, you can swiftly switch these quotes into an invoice with just a few clicks. This means less paperwork and more focus on delivering professional pressure washing services.
Client Record Management
You'll appreciate how easy it is to manage and track your client records, enhancing your business operations and customer relationships. With our pressure washing software, you can effortlessly create or send the estimate for both residential or commercial washing services.
You maintain a professional appearance when you:
Customize your pressure washing estimate with your business name.
 Offer a free pressure washing estimate as part of your service.
Use our user-friendly business forms for estimates, invoices and more.
Keep track of all estimates sent using the software's record management feature.
Whether you're a seasoned pressure washer or just starting out, this tool is designed to streamline your administrative tasks while improving client communication.
How to Create a Pressure Washing Estimate Using Our Templates
You're ready to dive deeper into the world of our pressure washing estimate templates, aren't you?
We'll start by learning the basics of how to use these versatile tools. Then, we'll move on to customizing your own unique estimate templates that reflect your brand personality.
And finally, we'll show you how easy it is to convert those estimates into professional-looking invoices - a process that's going to simplify your workflow and save you heaps of time.
Template Usage Basics
Let's delve into the basics of using these pressure washing templates for your business. They're designed to streamline your operations, allowing you to estimate quickly and efficiently.
Using a pressure washing estimate template is part of an easy step-by-step process that helps you stay organized in your busy power washing business.
The template allows you to input job specifics swiftly, so you can focus more on the actual washing tasks.
This estimate template will help you present a professional image to your clients, fostering trust and repeat business.
Remember, this template is part of a larger free toolkit available for all your pressure-washing needs.
Incorporating these templates into your workflow could be one of the best decisions you make for enhancing productivity and professionalism!
Customizing Estimate Templates
Customizing these estimate templates to match your individual business needs is a breeze, and it's something that can add a personal touch to your interaction with clients.
You'll find our pressure washing templates user-friendly, making it simple for you to create and send job estimates in no time.
With just a few clicks, you can modify each estimate template to reflect the unique services offered by your professional pressure washing business. Tailoring the details not only demonstrates best practices for pressure washing but also reflects your commitment to providing personalized service.
Converting Estimates to Invoices
Having customized your estimate template for pressure washing, you're now ready to tackle the next step - converting estimates into invoices. This crucial part of your new business process can be seamlessly performed with our user-friendly pressure washing templates.
1.         Create Pressure Washing Estimates: Quickly create and send pressure washing estimates using our intuitive templates. These business documents will help you look professional and organized.
2.         Estimate Conversion: With a single click, convert these estimates into invoices, saving you time and effort.
3.         Charge Appropriately: Accurately charge for pressure washing services based on the detailed estimate provided initially.
4.         Send Invoices: Effortlessly send out these invoices to your clients directly from the platform.
Advantages of Using Our Pressure Washing Estimate Templates
You'll find numerous advantages when using our pressure washing estimate templates, making your job simpler and more efficient. Our user-friendly template lets you create and send estimates quickly, whether you're quoting for power washing or pressure washing driveways, parking lots or window cleaning.
The versatility of our templates is one significant advantage. No job is too big or small; whether it's a driveway at home or large-scale parking lots, our estimate template has got you covered. The same goes for different types of jobs like window cleaning and pressure washing - they all fit within the flexible format of our templates.
Another notable benefit is the efficiency in timing. The 'estimate date' section ensures that the estimated completion date aligns with client expectations. This feature reduces misunderstandings by keeping both parties on the same page.
Lastly, the 'estimated completion date' feature provides transparency about when clients can expect their quotes. By providing a clear timeline from quote to completion, you ensure customer satisfaction while maintaining effective work management.
In essence, save time and increase accuracy with our tailor-made pressure washing estimate templates today!
Tips and Best Practices for Pressure Washing Estimates
When it comes to providing pressure washing estimates, there are several tips and best practices that can help ensure accuracy and efficiency. Firstly, it is important to consider offering discounts for larger projects or bundled services, as this can incentivize customers to choose your services over competitors.
Additionally, creating and utilizing a proposal template can save time and ensure consistency in the information provided to clients. It is also crucial to accurately calculate the square footage of the area to be cleaned, as this will greatly influence the final cost. Utilizing tools such as Google Sheets can help streamline the process of calculating estimates and organizing data. Another important aspect to consider is the pricing strategy.
Carefully evaluating the market rates and competitors' pricing can help ensure that your estimates are competitive and fair. Furthermore, it is important to clearly indicate the date you create or send the estimate, as well as the sending date for the estimate itself.
Providing a printable pressure washing proposal that includes all relevant details, such as the scope of work, estimated cost, and terms and conditions, can help in presenting a professional image to clients. By following these tips and best practices, pressure washing professionals can improve their estimating process and increase the chances of winning bids. 
Download Our Free Pressure Washing Estimate Templates
Pressure Washing Estimate Template #1
Google Sheet
Pressure Washing Estimate Template #2
Google Sheet
If you're in the pressure washing business, having a professional and well-designed estimate template is important. It not only saves you time but also creates a positive impression on your clients. With our free pressure washing estimate template, you can easily create detailed and accurate estimates for your customers. 
These templates includes all the necessary sections such as customer information, job details, pricing, and terms and conditions. You can customize the template to suit your business needs and branding. Simply download the template, fill in the required information, and send it to your clients. Streamline your estimating process and impress your clients with our free pressure washing estimate template. Download it now!
You've now got the tools to create pressure washing estimates with ease. Our templates simplify the process, saving you time and stress. They're user-friendly and packed with handy features. Plus, they'll help you present a professional image to your clients. So don't wait - start using our pressure washing estimate templates today!
Disclaimer: Some information is provided through AI. Users should always conduct their own research and consult with qualified professionals before making any decisions.

Try

Now
---
ServiceFolder's field service scheduling software free plan is perfect for small businesses with up to three people or less. It includes time tracking, scheduling, and mobile app features that make it one of the best mobile field service management software solutions for small businesses available. It is perfect for any small business company within the field service industry that wants to use technology to increase performance and productivity.