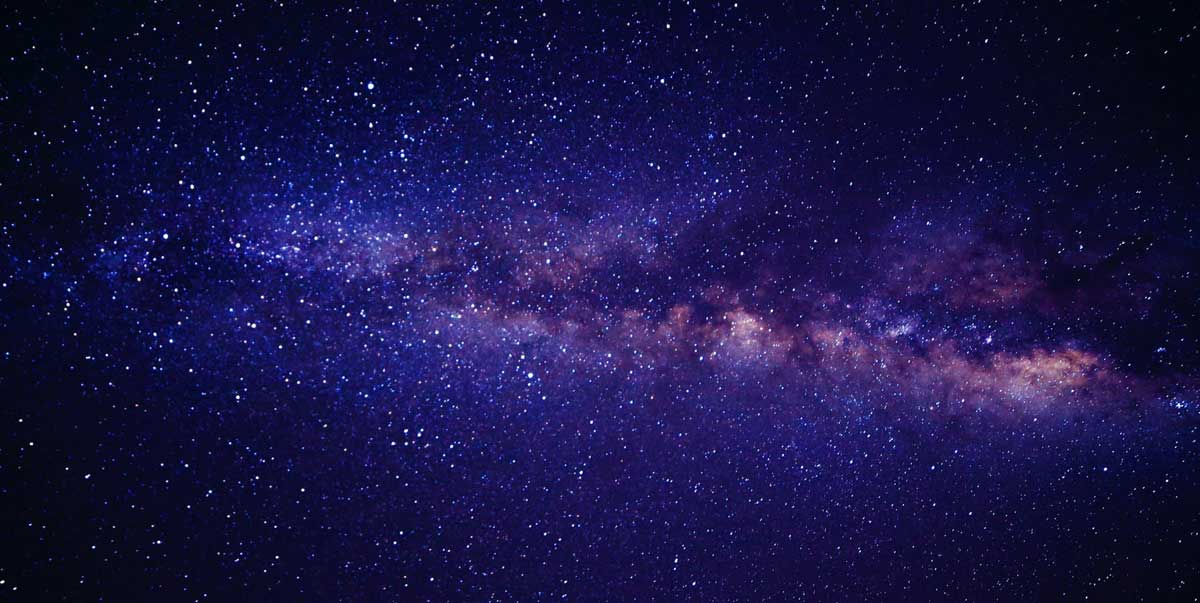 How To Get An HVAC License in Arizona For A Contractor
---
Arizona HVAC License: How to get an HVAC License in Arizona For a Contractor
As an HVAC technician, you may think your job is easy. After all, you must ensure the air conditioner is working correctly and keep the temperature at a certain level. But if you want to be successful as an HVAC technician in Arizona, you should know that this is not enough. You also need to follow the procedures correctly to satisfy your customers. Many skilled HVAC license technicians claim to be HVAC experts, but an HVAC license in Arizona will surely make you the top choice. The best part about getting an Arizona HVAC license is that it will help you build a successful business for yourself and your customers!
With our help, we can teach you all the az procedures and resources you need to follow to become Arizona HVAC technician so your business can reach its full potential. Are you ready? Let's roll!
Who needs an HVAC license in Arizona?
If you're a contractor, there's a good chance that you'll have to get licensed in Arizona.
According to state law, anyone who works with heating, ventilation, and refrigeration machinery must work under an HVAC license if the work costs exceed $1,000. The Arizona Registrar of Contractors issues all HVACR licenses.
Suppose you want to become an HVAC /R Arizona air conditioning and refrigeration contractor. In that case, you'll need to become an apprentice or technician under the supervision of a licensed contractor—and then take and pass the required tests for your license before you can apply for one yourself.
What do HVAC Technicians learn in HVAC training?
Before securing a career in the HVAC/R industry in Arizona, you must have a high school HVAC diploma and specialized HVAC Training. Various schools in Arizona provide training programs, and here is an overview of the type of training these schools to provide:
Refrigeration School in Phoenix
In the HVAC/R classes, you will learn the apprentice physics principles for technicians. Training schools teach the unit mechanics and how you can repair and maintain them to ensure that they are working smoothly. For those who want to enter the field of HVAC/R, it is advisable to have at least a year of experience in the trade. Many training programs now use computer-based models to help students understand the concepts of HVAC/R. The use of computer models is not only helpful in visualizing the mechanics but also in calculating the correct repair procedures.
Training for ductwork installation.
As an HVAC apprentice, you train in home and business construction to know the best way and place for ductwork installation. You learn about the types of ductwork available and how to install them in a home or business. You also learn about the different heating and cooling systems types and how they work together.
HVAC precision skills and the interpretation of technical plans
As HVAC/R technicians, you will be limited to air conditioner mechanics and trained to read and adhere to engineering and blueprints. This will ensure that the air conditioners you install will function properly and efficiently. In addition, you will be required to keep up with the latest advances in air conditioning technology and participate in continuing education courses.
Electrical and pipe-fitting skills
If you're looking for a career in the HVAC industry, then you'll need to know how to test joints for gas leakages and read pressure gauges. Fortunately, there are training programs available that can teach you these skills.
After completing a training program, you can replace defective thermostats, breaker controls, and fuses, fabricate ductwork, and repair wiring to the installed units. With these skills, you'll be in high demand in the HVAC industry. So if you're looking for a new career, consider training in HVAC.
Types of HVAC Licenses in Arizona
Arizona recognizes four levels of HVAC employees. Your work eligibility varies depending on which of the following residential contractor licenses you hold.
Apprentice: Apprentices are earning the experience required to be eligible for an HVAC Arizona contractor license. They have not licensed themselves but work under the supervision and license of a contractor. Their goal is to get a job with their employer after they complete their apprenticeship.
Journeyman: HVAC specialists known as journeymen may or may not hold a license. Although Arizona does not issue state-level technician licenses, several localities, including Phoenix, do.
A journeyman is someone who has been trained in a trade and has completed an apprenticeship. Journeymen are responsible for installing and maintaining major equipment such as air conditioning units, furnaces, boilers, and humidifiers. They can also do minor repairs on these systems.
Contractor: If you're a contractor and have met all the requirements, you can now apply for your license.
You'll need to take a written test and pass it to receive this license. You'll also be required to renew it every two years.
Specialty: Journeymen are trained to specialize in a particular area of HVAC and refrigeration, allowing them to serve their clients better. They have extensive field knowledge, including how to install and maintain various systems.
Arizona Registrar of Contractors, there are three Arizona HVAC license types.
Specialty Commercial licenses C-39 Air Conditioning and Refrigeration
Specialty Residential licenses R-39 Air Conditioning and Refrigeration, including Solar
Specialty Dual CR-39 Air Conditioning and Refrigeration
For each of these licenses, you must have at least four years of experience, take and pass the rules training course and exam, and the relevant Trade Exam. The license you need depends on the work you intend to conduct.
Licensing Requirements for HVAC Contractors in Arizona
Suppose you want to legally perform heating, air conditioning, and refrigeration work for more than $1,000 in Arizona. In that case, you must be a licensed contractor, apprentice, or technician working under a licensed contractor. HVACR Contractor licenses are issued through the Arizona Registrar of Contractors (ROC).
The process for obtaining an HVACR Contractor license varies depending on your age and experience level. You can either apply online or visit a branch office in person to apply. To start the application process, you must provide your date of birth and Social Security number.
Although Arizona does not provide journeyman licenses for technicians, some of its cities do, so you should always verify with the authority where you intend to work to be sure you are adhering to local rules. For instance, the city of Phoenix issues journeyman or apprentice HVAC licenses following the building code.
Insurance Requirements
If you're a licensed HVAC contractor in Arizona, you're required by law to have liability insurance. Insurance requirements vary slightly among jurisdictions, so some cities may require HVAC contractors to carry insurance for workers' compensation.
Liability insurance is important because it protects you and your business if someone is injured while you're working. Workers' compensation insurance is also essential because it provides coverage for your employees if they're injured on the job.
Having both types of insurance is the best way to protect yourself, your business, and your employees. If you're unsure whether or not you have the right insurance, talk to your insurance agent or broker. They can help you understand your insurance requirements and ensure you have the necessary coverage.
Arizona HVAC Licensing and Registration Fees
There is a cost for your HVAC license and application and an additional cost for each test you pass. Additionally, you pay a fee for renewing your license at least every 2 years. The fee varies depending on what kind of license you're applying for. As of the time of writing, current fees for Arizona HVAC licenses are as follows:
Specialty residential: The fee for the special residence license amounts to $720. The cost of the application is $80, while the fee for the license is $270, and the assessment of the recovery fund is $370.
Specialty Commercial You must pay a fee of $580 for a specialist commercial license. The fee for the application is $100, and the license is $480.
Specialty Dual, The price for two HVAC permits for Arizona, will be $850. The fee for the application is $100, while the cost for the license is $380, and the assessment for recovery funds is $370.
Exams are separate from each other. Each is paying exam fee is priced at $66 when taken differently. You can take two tests at $116 or combine the solar component for a total cost of $156, payable at the time of the test. Fees are payable by the PSI and are due when you pass the exam or file your application for a license.
Arizona HVAC License Education Requirements and Exam
Many degree programs will prepare you for a career that is successfully working in the HVAC industry. They can also help to obtain an HVAC license in Arizona. Achieving an HVAC program at an accredited trade school or earning an associate's degree in HVAC from a local university will help you fulfill the education requirements to obtain your license. You can also be an apprentice with an authorized contractor to receive training in the field.
HVAC License Exam Details
Section 608 of The Clean Air Act is mandatory for all people who deal with refrigerants to be EPA-certified. Your EPA certification can be obtained from Any of these organizations. This certification is required for the Statutes and Rules Exam
PSI testing service administers the examination. To prepare, PSI suggests:
Begin with the Candidate Information Bulletin. Then, use the outline of the examination content as the basis for your study.
Study/read materials that cover all topics covered in the content outline.
Note down what you have learned. Writing down information helps you retain it and is a great business practice. Talk to colleagues as often as possible about new concepts and terms. This will help you to understand and strengthen your ideas.
Studying for 45-60 minutes a day is the best way to maximize your studies' effectiveness. When you study for more extended periods, your concentration tends to drift.
Each exam is explained in detail, including the number and time limit.
The AZ Statutes & Rules Examination, which is also a business management test, covers:
Arizona Statutes for Registrars of Contractors
Arizona Registrar of Contractors Rules
Arizona Registrar of Contractors Workmanship Standards Business Management
Business Mathematics
Contracts and agreements
Bonding and insurance
Safety, Recordkeeping, and Reporting
Labor Laws and Employment Regulations
Financial Managemen
Tax Laws
Liens
Environmental Laws and Regulations
Questions about Air Conditioning and Refrigeration are included in each trade exam for Air Conditioning Refrigeration.
Refrigeration
Air Conditioning
Warm Air Heating
Controls and Motors
Boilers
Ventilation
Evaporative Coolers
Fuel Piping Systems
Water Piping Systems
Steam, hot, chilled, and condensing water
Testing, Balancing, and Inspections
Sizing and estimation
The Bulletin will provide information about which reference materials are allowed and what are not. Arizona has five PSI testing centers. They are located in Flagstaff, Glendale, Phoenix Tempe, Tempe, and Tucson.
HVAC Training schools in Arizona
Several schools in Arizona provide HVAC programs. Each of these programs will prepare you for the licensing test:
Fantastic HVAC training is available both in person and on the internet. You can join anytime.
Arizona License Application
Contact the Arizona Registrar of Contractors to request the HVAC license. The license application must submit on the site and include an identity screening, all required paperwork, including your test scores, proof of your licensing bond, and the fee for the application.
The registration and permit requirements
You need to be certified by the EPA to use refrigerants inside Arizona. You can apply for one of the following types of HVAC certifications:
Type 1- This permits you to repair appliances that require five pounds or less refrigerant.
Type II- Authorizes for you to repair high-pressure equipment.
Typ III- This permits you to remove and service low-pressure appliances.
Universal- Authorizes the user to maintain any equipment that has refrigerant.
What are the reference materials for the contractor license exam?
Although I understand that the exam can be stressful, some resources will help you get your Arizona HVAC License.
PSI Online has the content of the exam online. Exam questions are based on Codebooks and trade information.
Here's a list to help you remember:
Calculators can be used in the exam.
A copy of the Code of Federal Regulations 29 CFR Part 19.26 is allowed. It contains the most recent amendments and can be brought to the exam room.
You can also refer to the following:
The 2009 International Plumbing Code
The International Mechanic Code 2009
The International Fuel Gas Code
Make sure you study the materials that you will be using in the exam. Before the exam, you can highlight, underline and notate the references.
It is forbidden to write in reference materials during the exam. Penalties can be imposed for doing so. Post-it notes are also forbidden.
Before taking the exam, you should also follow the following guidelines:
Permanent tabs are required. Temporary notes are not allowed.
It is forbidden to add any bookmarks, loose paper, or index cards to the references.
All references printed from the Internet must be hole punched and placed in spiral bounds or binder.
Here's a list of reference materials you should look at:
Solar Water and Pool Heating Design and Installation Manual 1997, Florida Solar Energy Center.
Low-Pressure Boilers, Frederick M. Steingress, Daryl R. Walker, 2009, 3rd Edition, American Technical Publishers, Inc.
Modern Refrigeration & Air Conditioning, Althouse. Turnquist. Bracciano. 19th or 20th Edition, Goodheart Wilcox.
ACCA Ductulator and Air Conditioning Contractors of America
It is important to remember this!
These reference materials are not permitted in the exam room.
How much does an HVAC Technician make?
The U.S. Bureau of Labor Statistics estimates that HVAC installers and mechanics in Arizona earn an average yearly salary of $49,100. The national annual mean wage for that type of employment, according to the Bureau, is $53,410. These earnings, which rise with experience and training, are as follows, according to indeed.com:
HVAC Installer: In Arizona, the average hourly wage for an HVAC installer is $25.12, and overtime pay totals $6,250 annually.
HVAC mechanic: In Arizona, the average hourly wage for an HVAC mechanic is $29.32, and overtime pay totals $8,925 annually.
HVAC Technician: In Arizona, the average hourly wage for an HVAC Technician is $28.69, and overtime pay totals $6,469 annually.
HVAC Supervisor: In Arizona, the average yearly compensation for an HVAC Supervisor is $73,524 with $9,375 in overtime pay.
The city in which you work, as well as other elements like your level of education, your HVAC professional experience, your certifications, and your supplementary abilities, can have a significant impact on your salary.
FAQ Section
Who administers the Contractor Certification Examinations?
The Contractor Certification Examinations are administered by the Arizona Registrar of Contractors. To take the exam, contractors must pay a fee and get the Arizona Business Management Manual from the Registrar's office. The manual contains information on how to prepare for the trade exam, as well as the refrigeration and air conditioning contractor exams.
How Much Does It Cost to Get an HVAC Contractor License in Arizona?
A contractor license in Arizona is required for any business performing HVAC work on specialty residential and commercial projects valued at $100 or more. The license fee for an HVAC contractor is $200, and the license is valid for two years. There are also additional fees associated with becoming a licensed contractor in Arizona, including a fingerprinting fee and a surety bond.
How Long Does it Take to Get an HVAC Contractor's License in Arizona?
To become eligible for your Arizona license and sit for the Specialty Contractors exam, it will take at least four years. However, it is more likely that you will have spent some time completing classes. A five-year apprenticeship is typical. As you learn the skills required to pass the state licensure exam, you will be paid. You will need to have the required four years of experience, regardless of whether you enroll in classes as part of a certificate program or earn an Associate degree.
Who Issues HVAC Contractor Licenses in Arizona?
The Arizona Registrar of Arizona corporation commission is responsible for issuing licenses to contractors in the state of Arizona. This includes contractors who work in the field of air conditioning and refrigeration. To obtain a contractor license in Arizona, an individual must pass an examination administered by the Registrar of Contractors.
Does My Arizona HVAC Contractor License Work in Any Other State?
No, your Arizona HVAC contractor license does not work in any other state. Each state has its classification and licensing requirements for contractors. You may decide on a trade exam to take to become licensed in another state, but not trade exam is not required always. The trade exam is only required if you have been out of the trade for five years or more.
Is the NASCLA Accredited Commercial Contractor license accepted in Arizona?
Yes, the NASCLA Accredited Commercial Contractor license is accepted in Arizona. A contractor-specific license classification is a specific area of work that a licensed contractor can perform. The contractor license classifications in Arizona are General Engineering, General Building, Residential, and Specialty. To become a licensed contractor in Arizona, you must pass the Business Management Exam and the trade exam for the classification you wish to obtain.
What is the easiest contractor's license to get?
There is no definitive answer regarding the easiest contractor's license to get. However, specific states or counties may have less stringent requirements than others. Additionally, the type of contractor license you are seeking (e.g., general contractor, electrical contractor, etc.) may also affect the ease of obtaining a license. In general, however, the process of obtaining a contractor's license usually involves completing an application, paying a fee, and passing a written exam. Some states or counties may also require proof of experience or completion of a training program.
How Long Is My Arizona HVAC License Valid?
An Arizona HVAC license is valid for two years from the date of issuance. After that, it must be renewed. To renew an Arizona HVAC license, one must complete six hours of continuing education and submit a renewal application to the Department of Fire, Building, and Life Safety.
What is the course duration of HVAC school in Arizona?
HVAC training in Arizona can take anywhere from 6 months to 2 years, depending on your program type. Some schools offer certification programs that can be completed in as little as six weeks, while others offer Associate's Degree programs that can take up to 2 years to complete. There are also many online HVAC training programs, varying from a few weeks to several months.
How much do HVAC workers make in Arizona?
HVAC workers in Arizona make an average of $21.50 per hour or $44,640 per year. The top 10 percent of earners make more than $29 per hour, or $60,960 per year, while the bottom 10 percent make less than $15 per hour, or $31,200 per year. Salaries vary depending on experience, education, and certification. Many HVAC workers also received health insurance and paid vacation days.