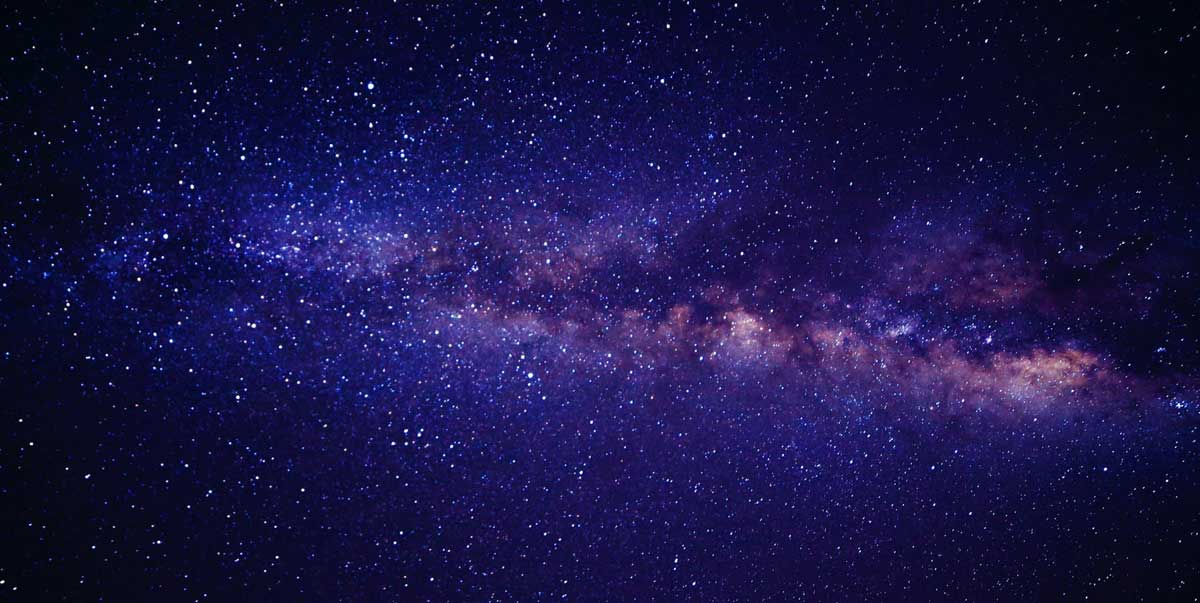 How To Get an HVAC License in Arkansas, Step-By-Step Guide
---
Do you want to enter the HVAC industry? Are you looking to start a successful HVAC business? If so, this is the right time. The HVAC industry is booming. According to the Bureau of Labor Statistics, there were more than 1.6 million HVAC professionals in the U.S. workforce in 2017, and it's projected that number will continue to rise by as much as 14% between now and 2026 (see BLS). The career allows you to earn a decent income and enjoy working in various HVAC fields. In this guide, you will get all the information regarding what you need to obtain an HVAC License in Arkansas. The guide includes details such as the different HVAC levels, license fees, training needs, and the merits of starting your own HVAC business.
With that said, let's take a closer look at what you need to do to become an HVAC contractor.
What is an HVAC license in Arkansas?
An HVAC license is a credential that indicates a person has the skills and training to work as a heating and air conditioning technician. Most states require HVAC technicians to be licensed to work in the field. The requirements for an HVAC license vary by state, but most require passing an exam. An HVAC license is typically valid for three to five years and must be renewed periodically. The license allows you to work as an installer, technician, or repairman. An HVAC license is required by all those who work in this industry. This can be obtained through completing an approved course(s) and passing a state-mandated exam.
Do you Need an HVAC technician license?
If you want to work as an HVAC technician in Arkansas without a license, you can do so. However, you must register with the state and work for a licensed HVAC contractor. All HVAC contractors who design, construct, install, service and maintain, repair, alter, and modify equipment or products in heating and air conditioning, ventilation, refrigeration, or process cooling or heating systems must have an HVAC/R license approved by Arkansas. In addition to registering with the Arkansas State Board of Engineering Examiners (ASBE) and obtaining a license as an HVAC contractor, you will also need to pass a written test that shows you have the necessary knowledge to work safely in this field.
Who Issues HVAC Licenses in Arkansas?
In Arkansas, the department of labor and licensing is responsible for issuing HVAC licenses. An HVAC license applicant must be at least 18 years old and have completed an accredited HVAC training program. They must apply for your license within 30 days after completing their coursework. You must also pass both parts of the test within 12 months from when you took them. If you fail either part of the test more than twice, then it will become invalid until you retake it with no less than 6 months between attempts at each attempt to be eligible for re-test Arkansas requires licensure for all HVAC technicians who perform work on systems that use chemicals or refrigerants. The state also requires journeyman and master-level licenses for technicians who work on systems that use high-pressure steam or ammonia.
What are the different types of HVAC licenses in Arkansas?
There are 6 types of different HVAC licenses Certification that you can do to become an HVACR contractor in Arkansas. One thing you need to keep in mind in class is that a license has specific limitations, and they are not lifetime licenses. All HVAC license limits are one year and expire one year from the date they were issued and must be renewed annually license. The list of 6 Arkansas HVAC licenses are:
Class A licenses: This class license allows the holder working on heating and air conditioning systems, refrigeration systems, and ventilation without any limitations on the British Thermal Unit per Hour (BTUH) or horsepower capacity.
Class B licenses: If you're looking for a way to get your feet wet in the heating and air conditioning field, look no further than this license. This class B license authorizes the holder to install, maintain and repair air conditioning and heating systems that yield about 15 tons of cooling capacity per unit or less than one million BTUH heating input per unit. Technicians under this category also have the authority to handle refrigeration systems of 15 horsepower per unit or below.
Class C licenses: The class C license allows you to service, repair, and replace components of heating, ventilation, air conditioning, or refrigeration equipment for the public. You can perform HVACR work on air conditioning systems of no more than 15 tons and heating systems of 1 million BTUs/hour or less. A Class C license holder shall not install any original HVACR equipment or replace any existing HVACR equipment.
Class D licenses: A Class D license is required to perform sheet metal works for duct systems connected to HVAC/R equipment. The holder of this license can perform these tasks without paying attention to the equipment output or horsepower levels. The class d license holder can install ductwork, but there are also some limitations for the class d holder, such as he cannot sell, install, or service any HVAC/R equipment or system.
Class E licenses: This is the 4th category of the HVAC license class. The license in this category authorizes the licensee to perform refrigeration work without regard to or limitation of horsepower. This category license does not allow the sale, installation, and service of heating and air conditioning equipment used to treat air for human comfort requirements.
Class "L" Lifetime License: Do you want to stay in business for the rest of your life? If so, we have some good news! The HVACR (heating, ventilation, air conditioning, and refrigeration) industry has created one of the most lucrative careers for any business owner. The Class "L" Lifetime license is designed for the professional HVACR license to perform HVAC/R service and maintenance contractor who has been in business for at least ten years. The class l license offers a Lifetime license that guarantees no more than 15 tons of air conditioning systems and 15 horsepower of refrigeration systems but does not allow the replacement of existing equipment. The class L license holders must be at least 65 years old, have knowledge of HVAC, have been a licensed contractor in good standing for at least 10 years, and submit proof of experience in air conditioning or refrigeration repair.
What are the Arkansas HVAC license requirements in Arkansas?
HVAC/R contractors are licensed in the State of Arkansas by the Arkansas Heating, Ventilation, Air Conditioning, and Refrigeration Licensing Board per the laws of Act 277 of 1991 and Act 96 of 1913. You do not need a background check to acquire an HVAC license in Arkansas. There are some contractor license rules and regulations.
Age
You must be at least 18 years old to apply for an HVAC license in Arkansas.
Employees
If a designated license holder is required by Federal law to be registered, the license holder must maintain the registration of all employees who are required to be registered.
Qualifications for Lifetime License requirements for HVAC
The Class L lifetime license must require a minimum age of 65 years and proof that you've been eligible for one of the other five types of licenses before applying.
Ineligible Applicants
You may not apply for an HVAC license if you have been convicted of a felony or misdemeanor within the last five (5) years. The Arkansas Board of Professional Responsibility will not consider an applicant convicted of any offense detailed in Ark. Code Ann. §17-3-102 unless the conviction was lawfully sealed, expunged, or pardoned.
Rejection of contractor license
If you apply for a license or registration but meet one of the three criteria below, your application may be denied.
Suppose you were to commit any act that would be grounds for revocation or suspension of your license or registration. This would make it impossible for you to continue working in the industry you're licensed in.
Intentionally lying or making a false statement on the application can deny the license.
If your license or registration was previously revoked for cause or denied a license for a valid reason.
Insurance Requirements
It is not required to have insurance for HVAC technicians in Arkansas, but it is recommended. This is because HVAC contractors may be required to carry workers' compensation and other insurance to maintain their general contractor's license.
What are the Arkansas HVAC Licensing and Registration Fees?
Your licensing application must be submitted along with payment for your license cost.
HVAC License Fees:
When you first apply for a license, you will be asked to pay an initial license application fee and a renewal fee each year. The fees are:
Class A – $200.00
Class B – $150.00
Class C – $100.00
Class D – $150.00
Class E – $150.00
Class L – no charge
Registrant – $25.00
The cost of the exam depends on the testing type used. The Prov Testing website states that computer-based tests cost $80, while paper and pencil tests cost $56. If you meet one of the following criteria, you may request a waiver of your initial license fee:
Obtain aid through the Arkansas Medicaid Program
Enrolled in the Lifeline Assistance Program, the Temporary Assistance for Needy Families Program, or the Special Supplemental Program for Women, Infants, and Children
Approved for unemployment benefits within the last year
Possess a household income that is not more than 200% of the federal poverty line
Arkansas HVAC License Education Requirements and Exam
To become a licensed HVAC contractor in Arkansas, you must complete an accredited training program in the field of HVAC/R. Upon completing your training, you will then be required to pass a state-administered license exam to receive your HVAC/R contractor license. There is a fee associated with taking the license exam and obtaining your actual license from the state of Arkansas. Once you have obtained your license, you can work legally as an HVAC professional in Arkansas.
Arkansas HVAC Training programs and schools
In addition, there are various vocational training facilities in the state, and community and technical schools also provide a variety of training programs. For securing an Arkansas HVAC license you may find excellent HVAC training both offline and online. To locate additional programs close to you, use HVAC Training schools near me on google. You will find the school that is near you.
HVAC Excellence Accredited Programs
Currently, there are only two Excellence Accredited HVAC Programs available in the state:
Community and Technical College Programs
Other Training Programs
There are other training programs available that will helps you to get training to become an HVAC contractor.
Details of Arkansas HVAC Licensing Exam
The number of questions and time allotted for each Arkansas Contractor licence exam varies, according to the Prov Testing Candidate Bulletin Arkansas. The time and questions are:
Class A HVACR exam: 100 questions, 4 hours
Class B HVACR exam: 50 questions, 3 hours
Class C HVACR exam: 40 questions, 2 hours
Class D HVACR exam: 60 questions, 3 hours
Class E HVACR exam: 60 questions, 3 hours
Licensing exams test your general knowledge, systems and sizing, piping, and equipment. The candidate bulletin breaks it down for each license class. You must earn 70% or higher on each test to pass.
All exams are an open book, and the reference materials listed in the Candidate Bulletin may be used. All exam questions will be marked using permanent tabs, highlighters, and pen only—not pencil. The Prov testing administrator will check all reference materials before testing begins, so read all the information carefully and follow it closely. There are testing centers located in the following areas:
Conway
El Dorado
Fayetteville
Fort Smith
Jonesboro
Little Rock
Paragould Searcy
Arkansas License Application
The Arkansas Department of Labor and Licensing handles HVAC/R license applications. You can get a printable version of the application online:
To apply for an HVAC contractor's license, you must include your name, address, contact information, work history, criminal record, and an attestation that you meet the work and other eligibility requirements. You must include all the requested information on your application, or it will be returned.
The mailing address for your application is: Arkansas Department of Labor and Licensing 900 W. Capitol, Suite 400, Little Rock, Arkansas 72201
Registration and Permitting HVAC certification Requirements
All HVAC/R technicians must pass the EPA Section 608 HVAC Certification to maintain, service, repair, or dispose of equipment that can emit ozone-depleting refrigerants. There are four different certificates available for various types of work.
Technicians who work with gas may need a Liquefied Petroleum Gas Board permit. The certification is valid for five years and is based on experience and training.
HVAC Registered Contractor Requirements in Arkansas
If you want to work as an independent HVAC/R contractor after you get your license, you may need to apply for a state contractor's license through the Arkansas Contractor's Licensing Board. However, this only applies if you work on projects with a value over $50,000.
Suppose you are not yet licensed, but have experience working as an independent contractor in a similar role in another state or country. In that case, you should contact the Arkansas Contractor's Licensing Board for information about how to apply for licensure.
Benefits of Getting an HVAC License in Arkansas
In Arkansas, HVAC contractors must have a license to work on any HVAC system. The benefits of having a license are many.
It ensures that the contractor has the necessary training and experience to work on HVAC systems. In addition, a licensed contractor is more likely to be up-to-date on the latest industry standards and practices. Finally, having a license gives customers peace of mind that they are working with a qualified professional.
It will make you more appealing to prospective employers.
A contractor's license verifies your knowledge and abilities.
Only licensed HVAC contractors are permitted to operate a business and advertise services, obtain commercial insurance, obtain building permits and pass inspections, and bid on public and government projects.
A license protects your business and its customers.
It increases your earning potential as well.
Final Thoughts: Overall, getting an HVAC license in Arkansas is not a complex process and is actually quite helpful for HVAC contractors. The state does have a few specific requirements that contractors must meet, but as long as these are met, the process is relatively straightforward. In addition, the license itself can be pretty helpful for contractors, as it allows them to work more efficiently with customers and other professionals in the industry.
Faq Questions:
Does My Arkansas HVAC License Work in Any Other State?
No, your Arkansas HVAC contractor license does not work in any other state. You must obtain a contractor license in the state where you wish to work. Each state has its own requirements for licensure, so be sure to research the needs of the state you want to to work in. Most states require that contractors have a certain amount of experience and pass an examination before being licensed. So, if you're planning on working as an HVAC contractor in another state, ensure you get the proper licensure.
What Makes Arkansas a Great Place to Start an HVAC Career?
Arkansas is a great place to start an HVAC career for many reasons. First, Arkansas does not require a license to work as an HVAC technician. Second, the cost of living in Arkansas is relatively low, which means that HVAC technicians in Arkansas can expect to earn a good wage. Third, there are many opportunities for HVAC technicians in Arkansas to find work with reputable contractors. Lastly, the Arkansas State Board of Heating, Ventilation, Air Conditioning, and Refrigeration (HVAC/R) offers a voluntary certification program for HVAC professionals. The state of Arkansas does not require this certification, but it can help HVAC technicians stand out from the competition and advance their careers.
General Guidelines for an HVAC Contractor in Arkansas?
In Arkansas, an HVAC contractor must have a valid contractor's license to perform work on HVAC systems. The contractor must also have a valid HVAC/R license to work on refrigeration systems. A contractor's license is classified as a Class B license.
Job Outlook and Salary For HVAC Techs in Arkansas?
The outlook for HVAC professionals in Arkansas is positive. The state is expected to see above-average growth in the construction industry, creating new jobs for HVAC techs. The average salary for HVAC techs in Arkansas is $44,000 per year.
Insurance and Tax Information For HVAC Techs in Arkansas?
If you're an HVAC technician in Arkansas, you must have a contractor license. You also need to have your insurance information up to date. As an HVAC technician in Arkansas, you're responsible for your taxes. You need to ensure that you have all your paperwork in order before you start working on any job.
Arkansas Cities With Highest Average HVAC Salaries?
According to Indeed, Arkansas's average HVAC technician salary is $47,327 per year. The top cities in Arkansas for HVAC technicians to earn the highest salaries are Fayetteville, Springdale, and Rogers. The average HVAC technician's salary in Fayetteville is $50,821 per year. In Springdale, the average HVAC technician's salary is $49,531 annually. And in Rogers, the average HVAC technician salary is $48,700 annually.