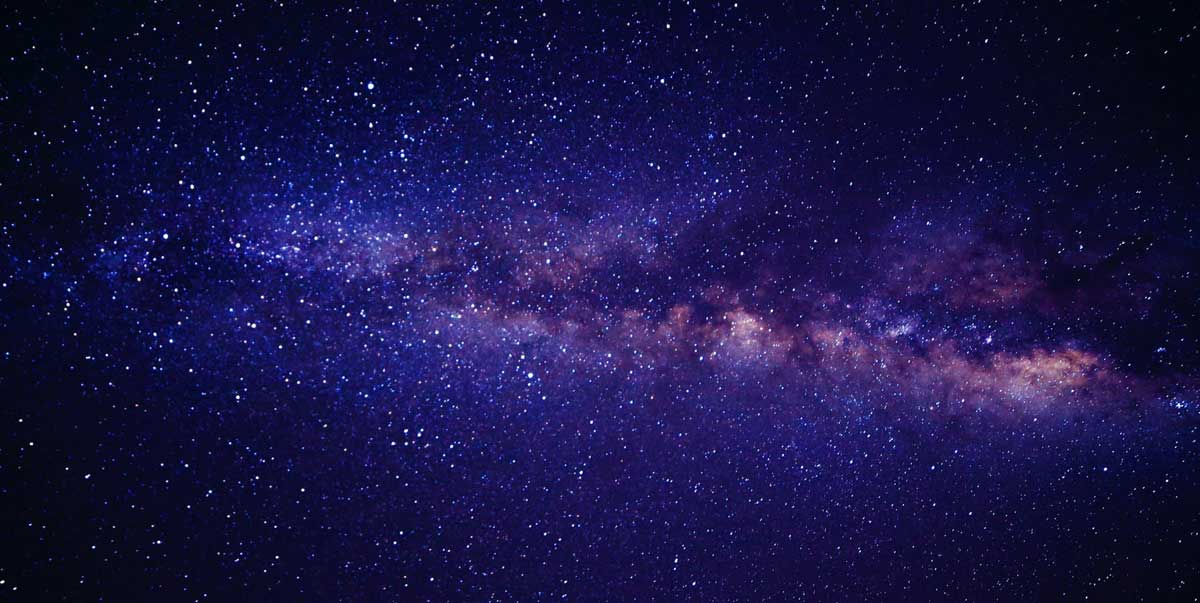 Plumbing Contractor Management Software For Plumbers
---
Are you a plumber looking for effective tools to manage your business? Plumbing contractor management software is the answer! It's designed specifically with plumbing contractors in mind, and can make running your business easier than ever. This article will explain how plumbing contractor management software works and why it's so beneficial for plumbers.
Plumbing contractors have unique needs compared to other types of businesses, especially when it comes to managing their workflows. The right software solution should be tailored to these specific requirements – that's where plumbing contractor management software comes in. From scheduling jobs to invoicing customers, this type of software makes it easy for plumbers to streamline all aspects of their operations.
Not only does plumbing contractor management software provide powerful features and capabilities, but it also offers great value for money too. With its comprehensive suite of tools and cost-effective pricing plans, it's an essential tool for any serious plumbing contractor. So if you're ready to take your business to the next level, read on to learn more about how plumbing contractor management software could help you succeed!
Overview Of Solutions
Your plumbing business is complex, with intricate needs that require specialized solutions. As a plumbing contractor, you need software and management tools to keep up with the day-to-day operations of your business – from scheduling appointments to tracking payroll. That's where plumbing contractor management software comes in.
At its core, this software provides a suite of user-friendly services designed specifically for plumbers. From customer relationship management (CRM) to workflow automation, it helps streamline all aspects of the contracting process. This includes everything from invoicing and job costing to employee training and lead generation. With these tools at your fingertips, you can focus more on running your business instead of managing paperwork or dealing with other administrative tasks.
Plumbing contractor software solutions allow you to easily manage multiple projects simultaneously while keeping track of key metrics like cost per project, labor hours worked, and profits earned. Plus, they provide detailed analytics so you can monitor performance in real time and make data-driven decisions about how best to grow your business. Overall, plumbing contractor management software offers an intuitive solution that simplifies the complexities involved with operating a successful plumbing enterprise.
Benefits Of Management Software
Management software for plumbing contractors offers many benefits. Here are four of the most important:
Increased plumber productivity - Plumbers who use management software have increased efficiency, allowing them to do more in less time and increase their output with fewer resources expended. This helps keep labor costs down and improve profitability.

Time savings – By automating processes like scheduling, invoicing, payments, customer communication and project tracking, plumbers are able to save valuable time that can be used on other tasks or allocated elsewhere within the business.

Financial forecasting – With greater visibility into current cash flow as well as future revenue projections, plumbing contractors gain a better understanding of how their finances will look at any given point in time. This allows them to plan ahead and anticipate potential problems before they occur.

Customer engagement – Management software provides an easier way for customers to book services online, view real-time updates about job status, pay invoices directly from the platform, provide feedback through surveys and rating systems, etc., all of which leads to higher levels of customer satisfaction and loyalty over time.
Streamlined operations are another key benefit of using management software for plumbing contractors; it simplifies workflows by consolidating multiple tools into one intuitive interface so everything is easy to find and access when needed. The result is faster turnaround times for jobs while improving accuracy and consistency across all projects - helping ensure success every step of the way!
Key Features To Look For
Plumbing is like a puzzle - each piece needs to fit perfectly together in order for the entire system to function properly. When searching for a plumbing contractor management software, it's important to consider the features that will allow you to assemble all your pieces and achieve success. Job scheduling, project tracking, client invoicing, inventory tracking and job costing are essential components of any top-notch solution.
The right package can make life easier by allowing you to organize jobs quickly and accurately. A quality product should include an easy-to-use calendar view which makes it simple to check availability when planning upcoming projects. Additionally, automated notifications can be sent out so customers are aware if there's been a change in their appointment time or date.
Having access to detailed reports related to financial performance also helps ensure profitability and provides valuable insight into business operations. This includes being able to create customised invoices with accurate prices and descriptions along with payment reminders that notify clients when payments are due. Furthermore, having analytics at your fingertips allows you analyse costs associated with different types of installations or repairs giving you more control over your bottom line.
From managing customer relationships to streamlining processes within your organisation, choosing the right plumbing contractor management software is key for achieving optimum efficiency levels while providing excellent service.
Cost Considerations
When it comes to plumbing contractor management software, cost is often a key consideration. Fortunately, there are plenty of options available that offer cost-efficient pricing plans and cost comparisons so plumbers can find the right solution for their budget. It's important to remember that while price should be an important factor when choosing a software program, finding one with features that meet your needs should always take priority over getting the cheapest option.
It's also worth noting that many plumbing contractor management softwares provide additional services or add-ons as part of their solution which may come at an additional cost. As such, it's essential to carefully consider all costs associated with any software packages before making a selection in order to ensure you have chosen the most cost effective option for your business. Some vendors may even offer discounts or special offers on certain products if you purchase them together, allowing you to save money without sacrificing functionality.
If you're looking for budget-friendly plumbing contractor management software, taking time to compare prices between different programs could help you identify the best deal for your requirements. Many providers offer free trial periods so plumbers can test out the system before committing – this is a great way to get familiarised with the product and make sure it meets all of your expectations before purchasing.
By taking into account both short and long term costs associated with each package, evaluating pricing plans closely and testing out multiple solutions through free trial periods where applicable; plumbers will be able to select the most appropriate and cost effective plumbing contractor management software for their needs.
Security And Data Protection
When it comes to plumbing contractor management software, security and data protection are paramount. Plumbers need assurance that their business information is secure and protected from any third-party interference or malicious actors. As such, the software must have top-notch security protocols in place to ensure proper data protection for plumbers' businesses.
First and foremost, all plumbing contractor management software should be encrypted with industry standard encryption algorithms. This ensures that no one can gain access to the sensitive client and financial data stored within the system without authorization. Additionally, users should also be able to set up two-factor authentication on the platform for an extra layer of security against hackers trying to steal valuable information. Furthermore, backups of all plumbing management data should be regularly scheduled so that if anything does go wrong, there will always be a recent backup available for restoration.
Finally, user rights should also be managed carefully according to each user's role within the organization, as this will help prevent unauthorized access or manipulation of critical files. Having these measures in place guarantees that both contractors' and customers' data remain safe while using plumbing contractor management software systems; protecting them from unwanted breaches or other malicious activities targeting their confidential information.
Mobile Accessibility
Plumbing contractor management software for plumbers is designed to be mobile-friendly. This means that users can access the system from any location with an internet connection, allowing them to manage their business on the go. The software also has a mobile app which provides easy and quick access to information such as invoicing, job tracking and customer data. The app is available on both Android and iOS devices, making it more convenient for users who may not have access to a desktop computer or laptop.
The plumbing contractor management software makes use of secure cloud technology so that contractors can securely store all of their data in one place without worrying about it being accessed by anyone else. With this feature, managers are able to keep track of jobs, customers and other important details at any time – even when they're away from their office.
This type of plumbing contractor management software helps plumbers stay organized and efficient while managing their business remotely. It allows them to save time by quickly accessing essential documents and records wherever they are, ensuring that nothing slips through the cracks and enabling them to better serve their clients. All in all, mobile accessibility ensures that plumbing contractors remain productive no matter where they're located.
Ease Of Use
Our plumbing contractor management software is designed with the plumber in mind. It has a streamlined user-friendly interface, making it easy to navigate and use. As a result, plumbers can quickly and easily access all of the features they need without having to spend hours learning how to use the system. The intuitive design makes finding what you're looking for simple and straightforward.
The dashboard layout provides an overview of everything that's happening at once, allowing you to keep track of tasks, invoices and other important information in real time. This allows you to focus on your job instead of struggling with complicated navigation menus or trying to locate specific data points within complex systems. Furthermore, our software offers full customization options so each user can tailor their experience according to their individual needs and preferences.
No matter if you're new to using this type of technology or have been working with similar systems for years, our plumbing contractor management software guarantees an enjoyable experience thanks to its intuitive design, user-friendly interface, and easy navigation capabilities. With these features combined together, we make sure that our plumber users get the most out of their day while being able to manage every aspect of their business efficiently.
Integrations With Other Tools
The ease of use of plumbing contractor management software for plumbers is crucial to its success. Now, let's look at how this software integrates with other tools that may be necessary in a plumbing business.
Plumber-CRM systems are essential for organizing customer records and tracking job progress. Some plumbing contractor management software includes built-in CRMs, while others can easily integrate with existing ones. This ensures that you have all the data you need to provide effective services without having to manage multiple databases.
Additionally, scheduling contractors and assigning jobs becomes much easier when using compatible accounting software or invoicing tools like Quickbooks or FreshBooks. Not only will it make managing finances simpler, but it also allows the user to invoice customers more quickly and accurately than ever before. Furthermore, inventory management tools help ensure that there are no delays due to lack of resources as projects move forward.
These integrations allow plumbers to focus on what they do best: providing excellent service for their clients instead of worrying about paperwork or keeping track of everything manually. It makes running a successful plumbing business easier than ever before!
Customer Support Services
At our plumbing contractor management software company, we understand that customer support is essential for plumbers. That's why we provide a comprehensive set of services to ensure all your needs are met. We offer extensive plumbing contractor support and customer service so you can get the most out of our software solutions. Our team of experts provides personalized assistance with all aspects of plumbing management, helping you stay on top of projects and remain compliant with regulations.
Our technical plumbing assistance covers everything from installation and training to bug fixes and upgrades. We also have an online help center where you can find step-by-step instructions for using the different features in our software. Plus, if you ever run into any issues or need additional help, our friendly customer service staff is available 24/7 via phone or email to answer questions and resolve any problems quickly.
We strive to make sure each client gets the best possible experience when it comes to contractor software aid. Whether you're just getting started or needing advanced guidance, our knowledgeable team is always here to lend a hand. With us by your side, you can be confident knowing you have reliable expert advice every step of the way!
Selecting The Right Solution
Selecting the perfect plumbing contractor management software for your business can feel like navigating a maze. With so many options out there, it's easy to get lost in the search and find yourself far from where you wanted to be. To help clear up some of the confusion, below is a handy table that compares different features between popular plumbing software solutions:
| Feature | Option A | Option B | Option C |
| --- | --- | --- | --- |
| User Interface | Easy-to-use design | Intuitive navigation | Sleek dashboard |
| Automation Tools | Task automation tools | Advanced scheduling capabilities | Customizable workflows |
| Reporting & Analytics | Detailed reports and analytics on projects and clients | Real-time insights into key performance indicators (KPIs) | Graphical data visualizations |
As an experienced plumbing contractor management software specialist, I recommend first taking stock of your needs before making any decisions. What processes do you need automated? How often will you use reporting features? Do you require extra support services? Once you have identified these points, begin exploring specific vendors and their offerings. Ask questions about pricing plans, integrations, scalability—anything that could affect how well the solution fits your business operations. Finally, take advantage of trial periods or demos when possible to test out the product firsthand. This way you can determine if it truly meets all of your requirements before committing to purchase.
Frequently Asked Questions
What Type Of Integrations Will The Software Have With Other Tools?
The current H2 is 'What type of integrations will the software have with other tools?' This question pertains to plumbing contractor management software for plumbers. Integrating various tools into one platform can be beneficial for any business, especially in the plumbing industry. It ensures that all critical tasks are managed and streamlined properly, resulting in increased productivity and efficiency.
When it comes to plumbing contractor management software, there are many types of integrations that could be useful. For example, accounting integration would allow plumbers to easily track expenses and manage their finances from a single dashboard. Similarly, CRM Software integration allows customers to access customer profiles quickly while also providing insights on customer behavior or trends. Business Intelligence (BI) integration provides real-time updates on key performance metrics such as sales and profitability so that contractors can make informed decisions about their businesses. Project Management integration helps them organize multiple projects simultaneously by managing resource allocation and scheduling efficiently. Finally, invoicing integration simplifies billing processes by automating recurring payments and sending reminders when payment deadlines approach.
Overall, these different types of integrations provide clear advantages in terms of convenience and cost savings over manual workflows. As a result, they enable plumbers to better manage their resources and increase revenue through improved decision making capabilities. By leveraging these features within their plumbing contractor management system, plumbers can gain an edge over competitors without having to invest heavily in manpower or additional hardware costs.
Is The Software Secure And How Is Data Protected?
Are you looking for a software that is completely secure and provides total data protection? Look no further! Our plumbing contractor management software is the most reliable, ironclad security available. We guarantee your data will be safe from any unwanted intruders or malicious hackers. Our software offers absolute assurance of safety with its advanced encryption technology and robust authentication systems.
We understand how important it is to keep our customers' data secure and protected at all times, so we have specifically designed our software to ensure maximum security measures are in place. Every single aspect of our system has been meticulously tested by top experts in the field to make sure there are absolutely no vulnerabilities present. Even if someone were to gain access to your account, they would not be able to do anything without proper authorization first – meaning your data remains 100% confidential and secure.
Our plumbing contractor management software also features integrations with other tools such as accounting programs, customer relationship management (CRM) platforms, and more. This allows customers to quickly and easily manage their business operations while ensuring their sensitive information stays protected at all times. With this comprehensive suite of tools and services, plumbers can rest assured knowing their precious data is securely stored behind layers of sophisticated security protocols.
At the end of the day, when it comes down to protecting valuable data from unauthorized users – no one does it better than us! So don't hesitate - take advantage of our cutting-edge security solutions now for complete peace of mind about your plumbing contractor's data protection needs today!
Can The Software Be Accessed On A Mobile Device?
When it comes to accessing plumbing contractor management software on a mobile device, there are many considerations for plumbers. With the increasing prevalence of smart phones and tablets, having access to applications in a convenient, portable way is now incredibly important. As such, it's essential that contractors have access to their software from any location or device.
Fortunately, most plumbing contractor management softwares can be accessed via mobile devices - making it easier than ever for plumbers to find what they need quickly and easily. In addition to this convenience, these applications are also designed with security measures in place so that data remains safe and secure at all times. This means that plumbers can rest assured knowing their information is protected while they're out in the field managing projects or responding to customer inquiries.
In order to make sure your software is compatible with mobile devices, you'll want to check with your provider first before downloading or setting up an application on your phone or tablet. By following these steps, you can ensure that you are able to access your software wherever you go - enabling you and your team greater flexibility when working remotely or on-the-go.
What Level Of Customer Support Does The Software Offer?
Did you know that 60% of customer service inquiries are related to support? That's why it's important to make sure the software you use offers comprehensive customer support. When it comes to plumbing contractor management software, customers need access to reliable help desks and technical assistance when they have questions or issues with the program.
When choosing a plumbing contractor management software, one key factor is what level of customer support the vendor provides. Does the company offer 24/7 troubleshooting services? Is there an online resource center for users who want more information about how to best utilize their platform? Are their representatives available via phone or email if something unexpected happens? All these things should be taken into consideration before making a purchase decision.
The good news is that many vendors offering plumbing contractor management software provide robust customer support options. From dedicated help desks staffed by experienced technicians to automated self-service portals where users can find answers quickly, companies are investing in resources designed to ensure that customers get the most out of their programs. Whether it's helping them set up their accounts or providing personalized advice on how best to use specific features, having access to knowledgeable experts can make all the difference when using complex programs like this one.
To maximize your return on investment, it pays to do some research ahead of time and choose a provider whose customer support offerings align with your business goals and needs.
How Easy Is The Software To Use?
When it comes to plumbing contractor management software, ease of use is often one of the most important factors for users. After all, no matter how powerful a technology may be, if it's too difficult or complicated to use then its utility can be limited. Fortunately, many modern solutions are designed with intuitive user interfaces and simple setup processes that make them easy-to-use and highly effective.
User friendliness is an essential element of any successful plumbing contractor management software solution. An intuitive interface helps ensure that users aren't confused when they try to access different functions or features within the system. This makes it easier than ever before to quickly set up new accounts and start managing your business operations efficiently right away. Additionally, a well-designed user interface ensures that you don't spend valuable time searching for information or trying to figure out where specific data points are located; everything should be easily accessible from the main screen.
In order to get the most benefit from your chosen plumbing contractor management software solution, look for one with a straightforward installation process as well as an intuitive user interface. That way, you won't have to waste time learning complex systems or struggling through tedious setup procedures in order to get started using the tool effectively. A simple setup paired with an easy-to-navigate user interface will help ensure that you're able to take full advantage of all the features available without having any difficulty doing so.
By selecting a plumbing contractor management software solution with these qualities – specifically one which emphasizes simplicity and intuitiveness – you'll be best positioned to maximize efficiency while minimizing confusion and frustration in your daily workflows.
Conclusion
In conclusion, plumbing contractor management software can make running a business much easier for plumbers. The key is to find the right system that has all of the features and integrations needed to run an efficient operation. Security should also be taken into account when choosing the best platform as data protection must be top priority. Mobile access is another desirable feature that allows users to manage their businesses from anywhere at any time. Furthermore, customer support is essential in case any technical issues arise. Finally, ease of use is paramount so even those with limited tech knowledge can get up and running quickly without too much effort - it's like a walk in the park! With these considerations in mind, plumbers will have no problem finding a suitable solution that meets their needs and puts them on track for success. When you've got your ducks in a row, you'll be able to enjoy all the benefits that come along with having effective plumbing contractor management software.