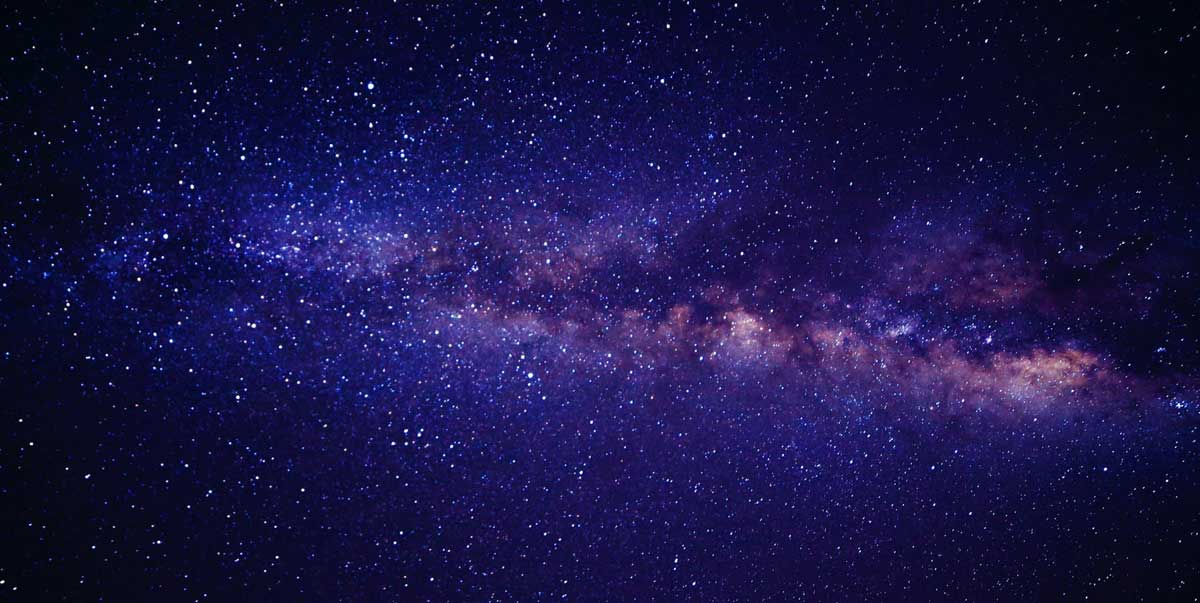 The Ultimate Guide To Starting An Appliance Repair Business
---
Starting an appliance repair business is no small feat and requires a lot of planning and preparation. That's why I'm here to provide you with the ultimate guide for starting your own appliance repair business. In this comprehensive guide, I'll outline all the steps needed to get your business up and running, from registering as a legal entity to marketing yourself so that customers come knocking on your door. This is essential information for anyone interested in taking their handyman skills to the next level by turning it into a successful business venture. So, let's dive right in!
Overview Of Appliance Repair Business
Starting an appliance repair business can be a rewarding venture. With the right knowledge, resources and commitment, you can make your dream of becoming a successful entrepreneur come true. The first step in launching an appliance repair business is to obtain an employer identification number (EIN). This will enable you to open a bank account for the business and hire employees if necessary.
Once you have obtained your EIN, it's time to assess what type of home appliances need repairing. Determine which services are most commonly requested by consumers and research whether there is enough demand in your area for those specific repairs. You'll also want to consider any local laws or regulations that may affect how you operate your repair businesses as well as possible competitors who offer similar services.
Finally, create a detailed plan that outlines all aspects of running your repair business from financials and marketing strategies to customer service policies and hiring staff if needed. Having this roadmap will help ensure success when starting out with your new endeavor.
Requirements For Starting An Appliance Repair Business
Starting an appliance repair business requires a few steps that must be taken prior to launching. The most important of which include obtaining liability insurance, applying for an employer identification number and acquiring the necessary tools and equipment needed to complete repairs.
Liability insurance is essential in protecting your business from potential lawsuits due to property damage or personal injury stemming from your services. An employer identification number allows you to open a bank account specific to your company in order to pay taxes, hire employees and more. Lastly, having all the proper tools and equipment are vital in providing quality repairs. This can range from basic hand tools like screwdrivers and wrenches, up to specialized diagnostic machines for certain appliances such as refrigerators or dishwashers.
It's also wise to have a well-developed business plan in place that outlines how you intend on operating your business including marketing strategies, financial goals etc., along with filing for any applicable local or state licenses required within the jurisdiction where you operate. With these key components out of the way, you'll be one step closer towards setting up shop!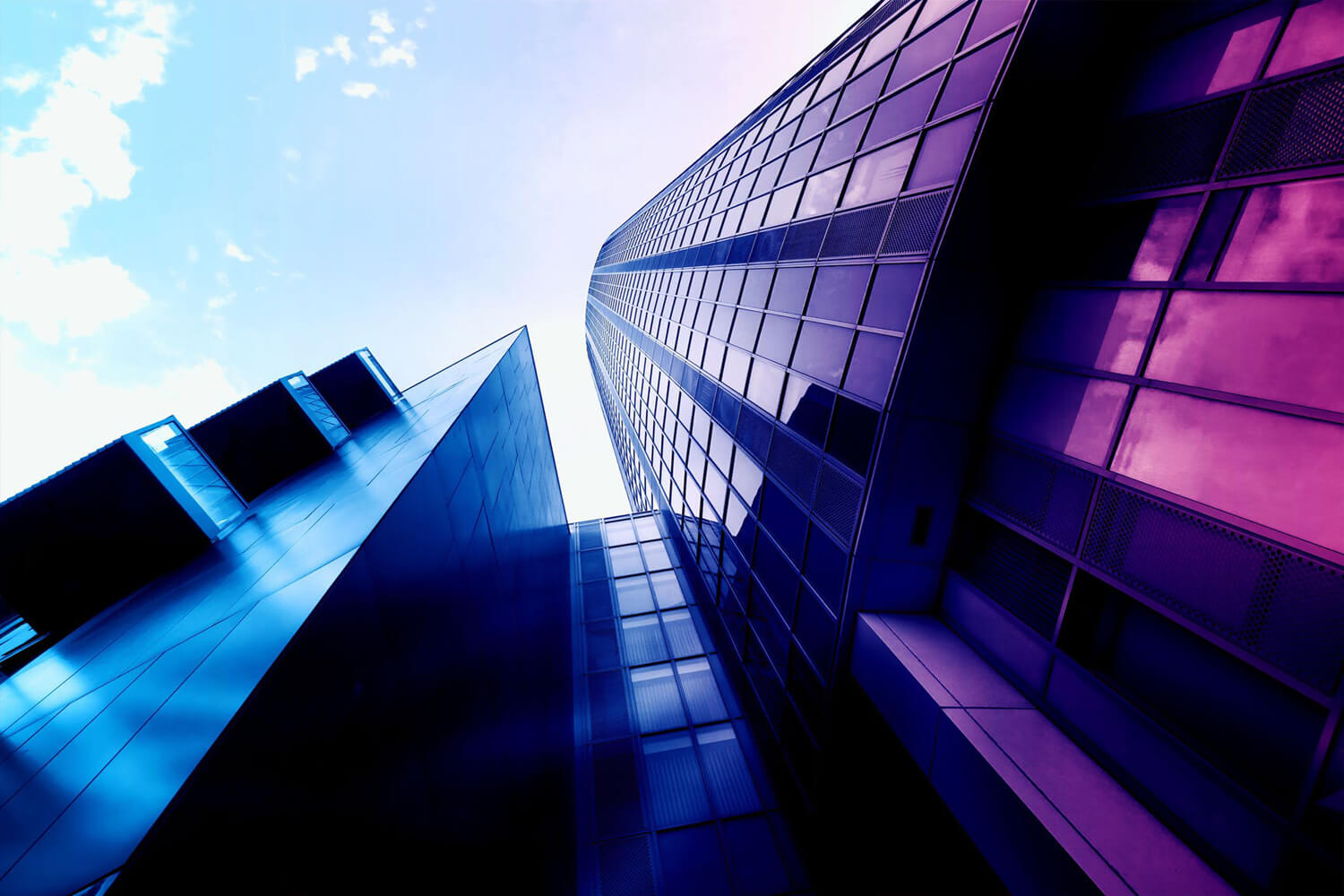 Initial Steps To Take When Starting An Appliance Repair Business
Starting an appliance repair business is no small feat. It requires a lot of dedication, hard work, and knowledge to be successful in this industry. However, with the right preparation and foresight, you can make your dream of owning your own appliance repair business come true!
The first step to starting any new business is planning. You should create a comprehensive marketing plan that takes into account all aspects of running an appliance repair business. This includes things like how much money you need for startup costs, what types of services you are going to offer, where you will market your business, etc. Having a clear plan from the beginning can help ensure that everything runs smoothly when your business launches.
Next, it's important to get organized by obtaining the necessary permits and licenses required for operating an appliance repair business in your area. Make sure you also have the tools and equipment needed for repairs as well as liability insurance coverage in place before officially opening shop. Finally, research potential customers so that you know who exactly would benefit from using your service – which will help you focus on creating a customer base once your start-up is up and running!
Financing An Appliance Repair Business
Now that you have taken the initial steps to start your appliance repair business, it's time to figure out how to finance this venture. Depending on the scope of your business idea and plans, there are a few options for funding available.
First, consider if financing will be needed and where those funds may come from. You could use personal savings or take out a loan with collateral depending on what is most appropriate for your specific situation. Additionally, applying for grants can provide access to capital without needing any form of repayment in some cases.
If you decide to seek out loans as an option, make sure to open up a separate bank account under the name of your limited liability company (LLC) or sole proprietorship. This means obtaining a federal employer identification number (FEIN) through the IRS which will enable you to do things like apply for credit cards or other forms of financing if necessary.
It's also important to keep track of all expenses related to running your business such as inventory costs, equipment purchases and repairs, marketing strategies etc., so having sound bookkeeping practices in place is essential at this stage. As part of developing these practices, researching tax deductions applicable to businesses operating in the same field can help reduce overall financial obligations when filing taxes each year. Lastly, investing in further training and certifications related specifically to appliance repair can help set yourself apart from competitors and potentially increase demand for services offered by your business.
Financial Considerations:

Personal Savings & Loans:

Collateral Requirements

Grants:

Repayment Obligations

Bank Accounts & FEINs:

Separate Account Setup

Bookkeeping Practices:

Expenses Tracking & Record Keeping

Tax Deductions Researching

Training & Certifications:

Appliance Repair Courses/Seminars - Certification Programs
Get started with ServiceFolder
Manage Jobs & Staff
On Site Quote and Invoice
On Site Notes and Photos
Sync with Quickbooks Online
Print Designer for all Documents
Equipment/Asset Management
Customer Management
Leads Management
Inventory Management
Customer Notifications
Customer Fields
PriceBooks
Tips On Gaining Clients
Starting an appliance repair business requires a lot of hard work and dedication. As the owner, it is important to gain clients in order for your business to be successful. Here are some tips on how you can do this effectively:
First, identify who your target market is. Identifying potential customers will help you develop effective strategies when marketing your services. You should also consider registering your business with its own identification number so that customers know they are dealing with a professional service provider.
Second, utilize social media as a way to promote yourself and reach more people. Create a website or post helpful content regularly on various platforms such as Facebook and Twitter. This will show current and prospective customers that you are knowledgeable about what you're doing. Additionally, make sure that any customer inquiries are answered promptly as good customer service skills go a long way in gaining trust from new clients.
Finally, if possible start out small by operating from a home based set up until you have enough money saved up to rent an office space. This allows you to keep operation costs low while still getting the word out there about your services. With these simple steps, you can give yourself the best chance at successfully launching an appliance repair business!
Getting Certified And Trained
As an aspiring repair business owner, it's essential to get the proper certification and training before you launch your appliance repair services. There are numerous courses available for individuals who wish to become a certified appliance repair technician. Many of these courses allow students to gain real-world experience by working with experienced technicians on various projects related to repairing appliances. Additionally, many states require that all prospective appliance repair businesses obtain a license in order to operate legally.
Once you have obtained the necessary certifications and licenses, it is important that you continue learning about the most up-to-date techniques and technologies used in modern appliance repairs. By staying abreast of new trends in the industry, you can ensure that your customers receive top quality service when they call upon your services. You should also take some time to familiarize yourself with local codes and regulations regarding safety standards in order to keep both yourself and your clients safe while performing any work on their appliances.
It's key to remember that simply having the knowledge and skills isn't enough; being successful in this field requires dedication, commitment, and passion. If you are able to exhibit those attributes as well as stay educated on current industry standards, then there's no doubt that you will be on your way towards success as an appliance repair business owner!
Try all in one Appliance Repair Business Software Free - 1 User
Crafting A Business Plan
It's easy to underestimate the importance of crafting an effective business plan when starting an appliance repair business. After all, why bother with a bunch of paperwork when you could just jump right in and start making money?
The truth is, a well-crafted business plan can save time, energy, and even help protect your fledgling business from potential legal issues down the road. It provides clarity for any prospective investors or lenders and offers a roadmap that will guide you as the business owner along your entrepreneurial journey.
Creating this document requires careful consideration and research into the inner workings of the appliance repair industry. You must be honest about where you stand financially and how much capital is available to launch your venture. Plus, it's important to consider what type of services you want to offer and how they fit within the current market landscape. By understanding these factors ahead of time, you'll have greater success in setting up shop quickly while minimizing risk.
Analyze current trends in the appliance repair industry
Create financial projections based on accurate data
Determine appropriate pricing for services offered
Research local regulations related to running a small business - Identify and evaluate potential suppliers of parts and tools
Obtaining The Right Insurance
Now that you've crafted a detailed business plan for your appliance repair business, it's time to make sure you're properly insured. Insurance is one of the most important aspects of any business – especially when dealing with expensive equipment and potential liabilities. To ensure your sole proprietorship is fully protected, there are several types of insurance you should consider obtaining.
General liability insurance protects from any harm or injury done to other people or their property while doing work under your company name. It also covers legal fees associated with such claims as well as medical expenses if needed. Professional liability insurance can protect against losses due to negligence in service or advice provided by yourself or an employee of your business. Finally, product liability coverage can guard against damages caused by defective parts used in repairs made on customer appliances.
It's important to research all the options available before purchasing an insurance policy so that you understand exactly what's covered and how much protection is offered. Speak with multiple providers to get quotes and compare plans side-by-side. Additionally, check out online reviews and ratings to determine which insurers provide the best quality services at competitive prices - this will help you find the right fit for your specific needs without breaking the bank!
Promoting Your Appliance Repair Business
Ah, the joys of starting an appliance repair business! No more working for someone else—you're now your own boss. You can finally make all those dreams become a reality…right? Now that you've got the shop open and ready to go, it's time to start promoting your new venture so that everyone knows about it!
It goes without saying that effective marketing is essential in making sure people know about you and your services. After all, if no one knows you exist, how will they know when they need help with their appliances? Here are some tips on promotion techniques:
Online Presence
Create a website/blog and post regularly
Utilize social media platforms like Facebook, Twitter or Instagram
Investigate online listing sites such as Yelp or Angie's List
Traditional Advertising
Print fliers and hand out door-to-door in local neighborhoods
Place ads in newspapers or magazines targeted toward homeowners
Take radio spots on the local station during peak hours
Networking Opportunities
Join trade associations relevant to the industry
Attend networking events (e.g., chambers of commerce meetings)
Participate in community outreach initiatives related to home repairs/maintenance
The success of any business depends heavily on its ability to get customers - which is why having a good marketing strategy is key. With these tips, you should have everything you need to promote your appliance repair business confidently and effectively. So what are you waiting for? Let's get started!
Opportunities For Obtaining Warranty Work
As you promote your appliance repair business, it's important to remember that there are also opportunities for obtaining warranty work. When customers purchase a new major home appliance – such as a refrigerator, washing machine or dryer – they will often receive an extended manufacturer's warranty. In some cases, this means that the customer can get free repairs by certified technicians when something goes wrong.
This provides a great opportunity for budding appliance repair businesses to secure additional income and become well-known in their community. You'll need to research which manufacturers offer warranties on the types of appliances you plan to service and then contact them about becoming one of their authorized service providers. This process could involve completing training courses and passing certification tests before being approved. Once you obtain authorization from any given company, make sure to spread the word among potential clients!
It's also beneficial to create relationships with local retailers who sell appliances so that they know you're available if something does go wrong with products purchased from their store. Being proactive in seeking out these kinds of partnerships is key for ensuring success in the long run; not only do these relationships provide more sources of revenue but they also help establish trust in your services within your community.
Seeking Factory Work And Insurance Work
It's time to take your appliance repair business to the next level! If you're looking for more work and higher pay, it's worth considering factory work and insurance work. These types of jobs can be an invaluable way to make a good living in the appliance repair industry.
To get started on these contracts, you'll need to invest some time and money into getting certified as an approved contractor with local factories or insurers. While it may seem like a lot upfront, this investment will quickly begin paying off when you start bagging those big-ticket repairs that come along with factory or insurance work. Here are 5 steps to help get your application rolling:
Gather all necessary documents (certificates, licenses etc.)
Contact each company individually
Complete any additional paperwork they require
Submit proof of certification/licensing
Follow up regularly until accepted
These first few steps might be tedious at times but once you've made it through the process, navigating future contracts will become much easier. You'll also find yourself in high demand by customers who don't want to wait around for their appliances to get fixed - so go ahead and give it a go!
ServiceFolder offers solutions for many industries
Construction
BioTechnology / BioPharma
Electrical Services
Designer/Engineer
Fencing Services
Cleaning and Flooring Services
Garage Door Services
Lawn & Landscaping
Handyman Services
Home Inspection Services
Home Media Services
HVAC Services
Painting Services
Fire & Safety
Plumbing
Property Management
CCTV, Security, Alarm
Solar
Installation & Maintenance
Windows/Doors
Pest Control
Starting Your Appliance Repair Business
Now that you've gained some experience in working with major appliance brands, it's time to take the next step and start your own business. Starting an appliance repair business requires a certain level of knowledge, skill, and dedication, but with the right resources at hand you can make it happen.
The first step is to register your business as a legal entity; this could be anything from an LLC to a sole proprietorship or even a partnership. Once you have decided on the type of legal structure for your business, it's important to secure any necessary permits and licenses required by local government regulations. Additionally, obtaining insurance coverage will help protect your business against potential liabilities which may arise while servicing appliances.
Additionally, developing an effective marketing plan should be paramount in setting up shop. You'll need to create awareness of your brand in order to gain customers - this includes utilizing online platforms like social media and paid search ads as well as traditional methods such as print advertising. Make sure you are optimizing every opportunity available so consumers know about you!
Frequently Asked Questions
How Do I Know If I Have The Necessary Skills To Start An Appliance Repair Business?
Do you have what it takes to start an appliance repair business? Knowing the right skillset can be a daunting task, but fear not! With the right guidance and expertise, anyone can build their own successful appliance repair business. At its core, this type of venture requires technical know-how and good problem solving ability - two traits that are essential for any aspiring entrepreneur in this field. Additionally, strong customer service skills will go a long way in making your business stand out from the competition. So if you possess these qualities, then there's no reason why you shouldn't pursue your dream of starting an appliance repair business!
What Is The Average Cost Of Starting An Appliance Repair Business?
Starting an appliance repair business can be a great way to make a living, but it's important to consider the cost. Generally speaking, you'll need around $5,000-$7,000 of start-up capital for basic equipment and supplies such as tools and inventory parts. Depending on your location and type of services offered, additional costs may include things like insurance premiums, licensing fees, advertising expenses and more. It's best to research your local market before deciding how much money to invest in starting up your appliance repair business.
What Legal Documents Do I Need To Start An Appliance Repair Business?
Starting an appliance repair business requires a few legal documents. You'll need to register your business with the state you're operating in, and obtain any necessary licenses or permits for working on appliances in your area. Additionally, depending on whether you are forming a partnership, LLC, or corporation, there may be additional paperwork that needs to be filed. Finally, it's important to also have contracts written up between you and your customers that clearly outline what services will be provided, payment terms, and other details of the agreement.
How Do I Keep Current On The Latest Appliance Repair Techniques?
Staying current on appliance repair techniques can seem intimidating at first, but it doesn't have to be. A great way to make sure you're always up-to-date is by joining a professional organization or taking an online course. Professional organizations provide valuable resources and networking opportunities that will help keep your skills sharp, while courses offer the chance to learn from experts in the field. With these tools, you'll gain access to cutting-edge information about new products and techniques so you can confidently tackle any repair challenge!
How Do I Find Quality Suppliers For Parts And Tools?
If you're looking to start an appliance repair business, it's important that you have access to quality suppliers for parts and tools. The best way to do this is by doing your research and finding a supplier who has a solid reputation in the industry. Look for references from other businesses within the same field, read customer reviews and ask around with local shops or online forums to get feedback on different suppliers. Make sure they provide great service, competitive prices and fast shipping times - these are all factors that will help ensure your success as an appliance repair business owner.
Conclusion
Starting an appliance repair business can be a daunting task. With the right skills and knowledge, however, it's also incredibly rewarding. I've seen firsthand how small businesses have grown into large-scale operations with just a few simple tools. For instance, one of my clients started off repairing microwaves in his garage. After taking on additional training and investing in quality parts and tools, he now owns three successful appliance stores across town. His success shows that with the right guidance, anyone can make their dream of owning an appliance repair business come true!

Try

Now
---
ServiceFolder's field service scheduling software free plan is perfect for small businesses with up to three people or less. It includes time tracking, scheduling, and mobile app features that make it one of the best mobile field service management software solutions for small businesses available. It is perfect for any small business company within the field service industry that wants to use technology to increase performance and productivity.