Field Service Software
Benefits for Office Staff
Field Service Company comprises of Office staff & Field Technicians along with a host of other departments. ServiceFolder provide the following benefits for the Office Staff to efficiently perform there duties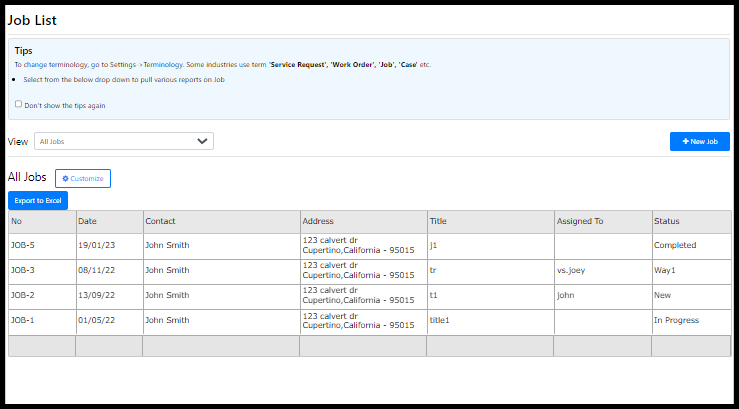 Jobs Management
---
Managing a job manually is very challenging and distressing. Tracking what and when needs to be done and who is working on it can be a tedious job.
ServiceFolder provides ready to use reports for the office staff and helps to track the jobs more effectively. Few reports mentioned below will greatly improve the productivity of the office staff
All Jobs
Un Assigned Jobs
All Appointments
Today's Appointments
Overdue Appointments
Upcoming Appointments
---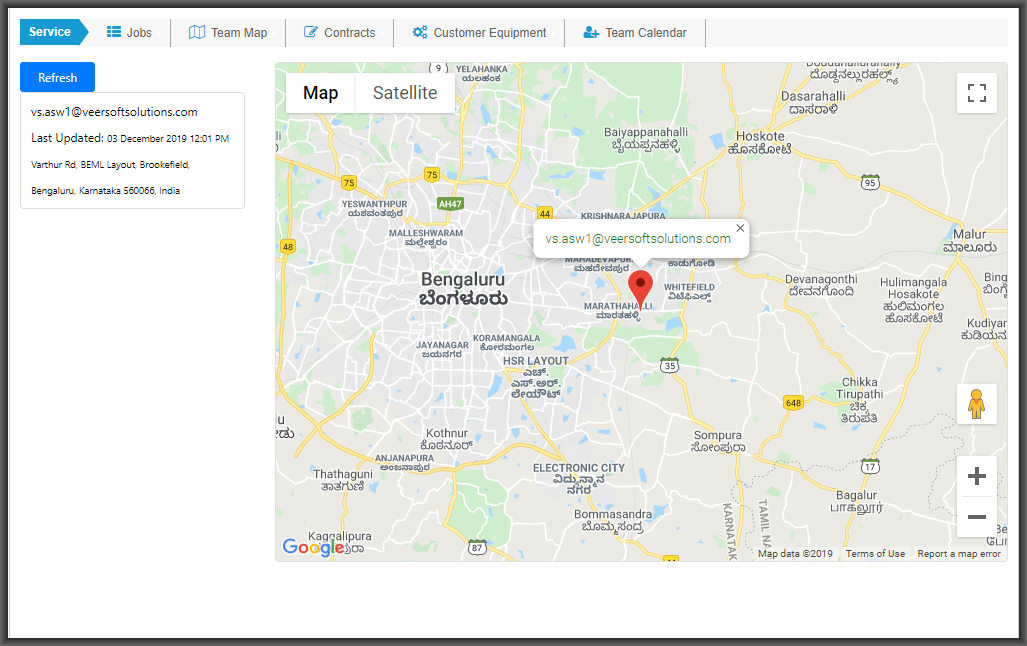 Team Map
---
It is a map which helps the businesses or service center to track the real time location of their field technician/engineers.
Team map helps the business to track the current location of their technicians and assign the new job based on availability and distance from the new job location.
---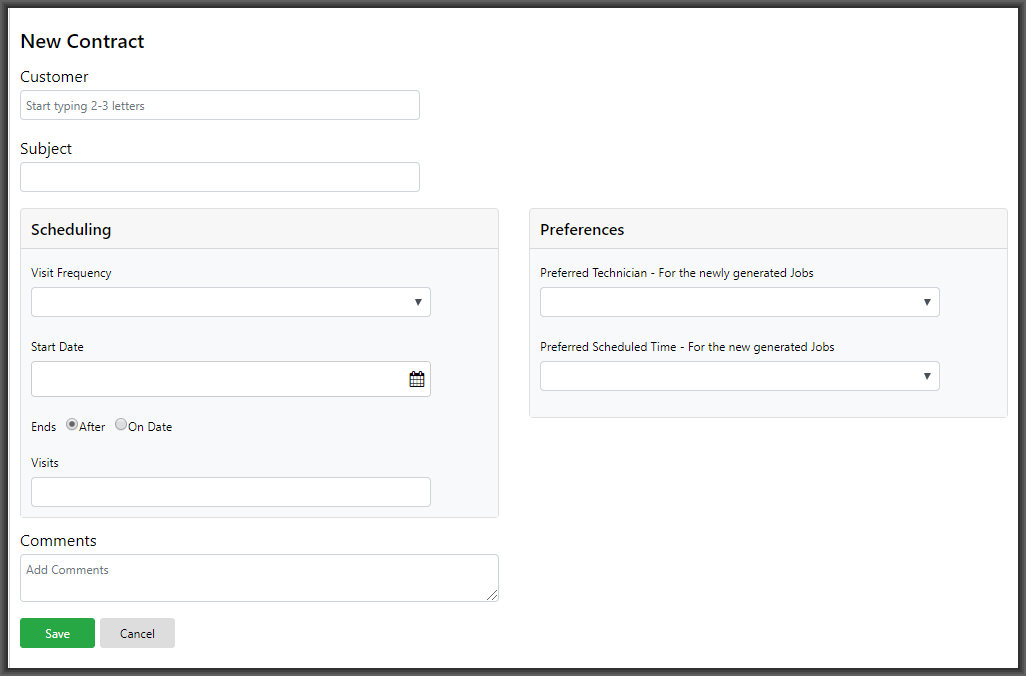 Contracts/AMC
---
Service Contracts or AMC are offered by service business or agencies for there customers. The service contracts are written for a particular product to serviced for a certain duration. The service contracts are also negotiated for the services to be performed at the clients location. The contracts contain many points depending on the service requested by the clients.
ServiceFolder makes it easy to maintain AMC. After creating a contract, the jobs are automically created and show up in the reports. In this the office staff will be well informed about the upcoming works. ServiceFolder provides the ability to create the jobs/workorders based on the frequency. Following frequency selections are offered by ServiceFolder
Weekly
Twice a month
Monthly
Quarterly
Half Yearly
Yearly
---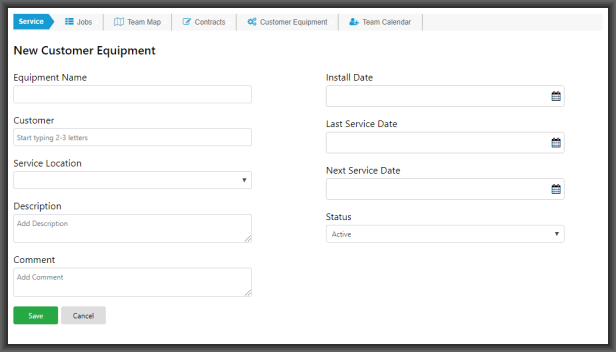 Assets/Customer Equipment
---
ServiceFolder allows to record the equipments that are serviced at the client location. ServiceFolder also provides the report of the service history of the equipment
When jobs are created in ServiceFolder, you can attach the equipment in the job. This information is also available to the field technician. Many reports are provide to the office staff to improve the customer service.
Equipment By Customer
Servicing Overdue
Upcoming equipments for servicing
---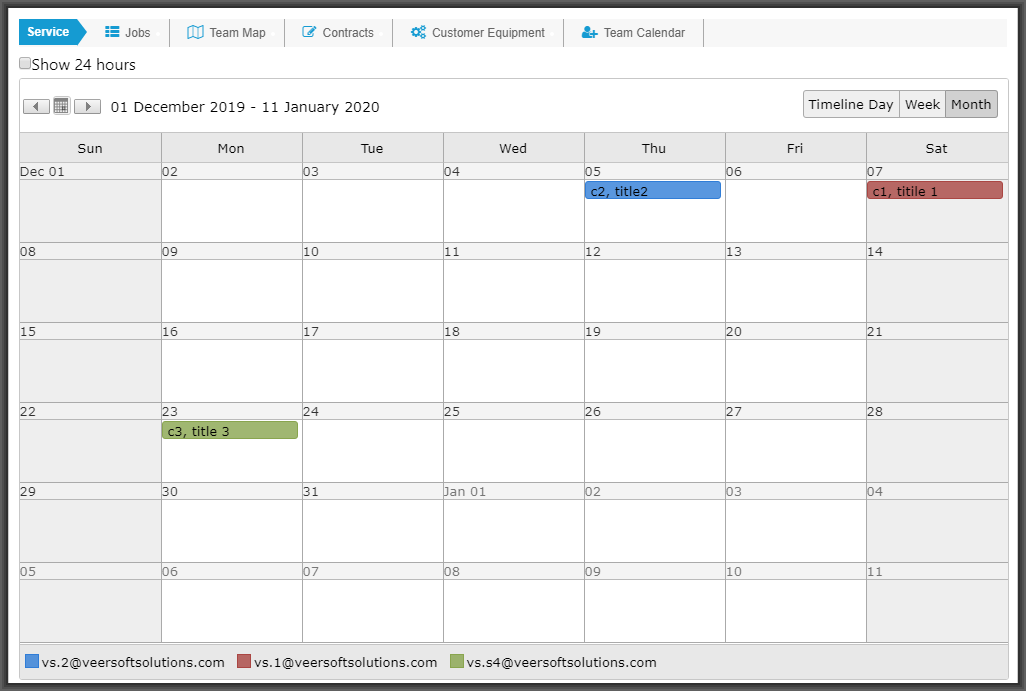 Team Calendar
---
Team Calendar gives a glance of the entire team. The teams schedule can be glanced by day/week/month. A job or appointment that is updated is immediately reflect in all the views. The technician can also see the updated change of appointment immediately
The team calendar gives better insights and helps to schedule the next job better with out overlapping appointments for the technician. Thus, it eliminates trial and error type of scheduling if it was done through paper or excel sheets.
The customer details and location is popped up when hovered on any item in the calendar

Try

Now
---
ServiceFolder's field service scheduling software free plan is perfect for small businesses with up to three people or less. It includes time tracking, scheduling, and mobile app features that make it one of the best mobile field service management software solutions for small businesses available. It is perfect for any small business company within the field service industry that wants to use technology to increase performance and productivity.