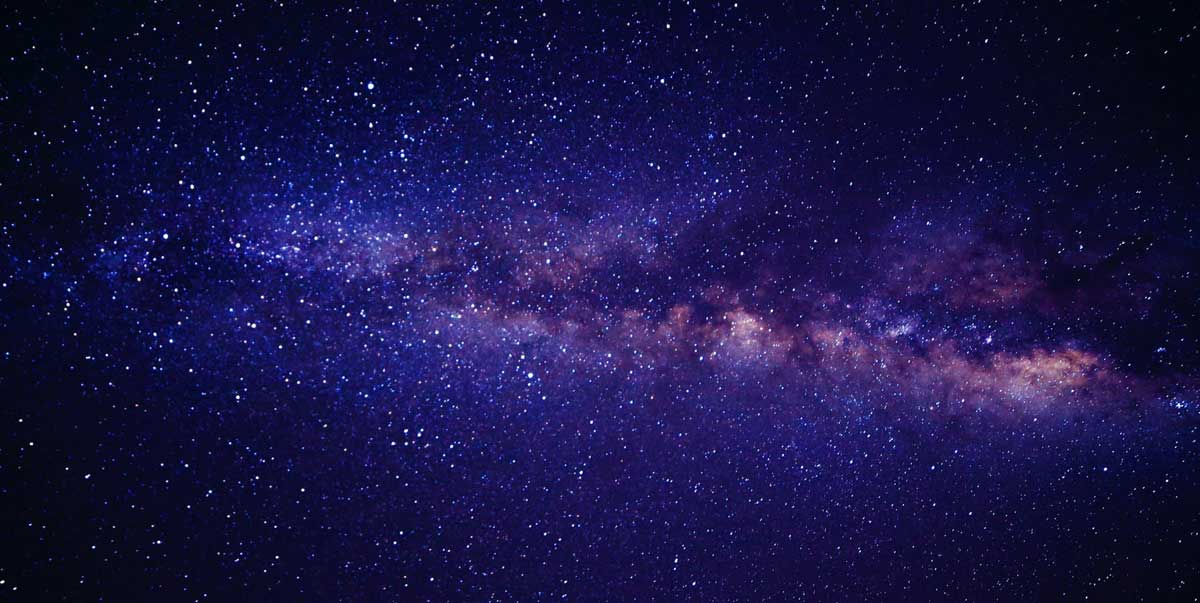 How To Get A Chimney Sweep License In California
---
Are you considering getting a chimney sweep license in California? It can be an exciting and rewarding profession, but there are certain steps you must take to become licensed. In this article, we'll provide you with all the information necessary to get your chimney sweep license in California. We'll discuss determining eligibility requirements, applying for a license, obtaining certifications, completing training courses, taking exams for licensure and understanding the fee structure. We'll also cover submitting fingerprints for a background check and renewing your license as well as maintaining certification and compliance. With this guide, you'll have everything you need to know about getting a chimney sweep license in California.
Determining Eligibility Requirements
To determine if you're qualified to pursue this profession, you'll need to take a look at the criteria. Firstly, you'll need to register yourself with the California Contractors State License Board (CSLB). The CSLB will then assess your qualifications and decide whether or not they meet the necessary standards. You'll also need to do a cost analysis of any certifications, equipment, and materials that may be required as part of obtaining your license. Once all the requirements are met, you'll be on your way to becoming a certified chimney sweep in California!
Applying for a Chimney Sweep License
To become a certified chimney technician in CA, you'll need to apply for and obtain the necessary paperwork and credentials. The licensing requirements vary from state to state, so it's important to make sure you understand what is required of you in California. You must fill out an application form and provide proof of your identity, including your social security number and any other documents that may be needed. Once your application has been accepted, you will then need to go through a certification process where you must demonstrate your knowledge of chimney sweeping techniques and safety protocols as well as complete an exam. This will ensure that all certified technicians are up-to-date on industry standards and best practices.
Obtaining Necessary Certifications
You'll need to successfully pass an exam and demonstrate your knowledge of industry standards in order to obtain the necessary certifications for a chimney sweep license in California. This includes:
Understanding task organization and how it relates to chimney sweeping
Being familiar with all safety protocols
Having a firm grasp of relevant codes and regulations
Knowing how to properly use specialized equipment * Understanding the principles of fire prevention and control.
Completing Required Training
Gaining the skills and experience you need to be a successful chimney sweep is an important step in the licensing process, so make sure you get the necessary training. To become certified in California, you must complete several required courses on topics such as safety regulations, chimney cleaning techniques, and building codes. You can find these courses offered through local community colleges or trade schools. After completing all of your required courses, you will be eligible to take the final exam and obtain your license.
Taking Exams for Licensure
Once you've completed all of your required courses, it's time to take the next step towards becoming a certified chimney sweep - passing the licensure exams! To prepare for the tests, you'll need to review materials from your courses and focus on areas where you may have struggled. Depending on the state, there may be one or more tests that you need to pass in order to get your license. It's important that you thoroughly understand the material and are confident in your abilities before sitting for any exams. Studying ahead of time can help ensure a successful outcome when taking these licensure tests.
Submitting an Application
Once you've successfully passed the necessary exams, it's time to submit your application for licensure and start your journey as a certified chimney professional! Before submitting, make sure to review all of the documentation required, such as transcripts of your exam scores, proof of continuing education courses taken, and any other paperwork that may be necessary. Be sure to double check everything before submitting so that you don't have to wait longer than necessary for approval. Once your application is approved, you will receive your license and can begin work as a certified chimney sweep in California!
Understanding the Fee Structure
Gaining a certification to work as a professional in the industry can be pricey, so it's important to understand the fee structure beforehand. To make it easier to digest, think of it like buying an investment - you're investing in your future! The cost estimation for getting a chimney sweep license in California includes an application fee and annual license fees. Depending on your experience level and type of license applied for, these fees may vary. It is important to calculate all costs associated with obtaining the license before submitting any paperwork or paying any fees to ensure that you are able to cover them without issue.
Submitting Fingerprints for a Background Check
Now that you understand the fee structure for getting a chimney sweep license in California, it's time to move onto the next step: submitting fingerprints for a background check! This is an important part of the licensing process and must be done before you can receive your license. In order to complete the process, you will need to provide fingerprints that are submitted through live scan or mail-in fingerprinting services. Here is a breakdown of what this entails:
Live Scan Fingerprinting:
You will need to visit an authorized live scan provider who will collect your fingerprints electronically and submit them directly to the Department of Justice (DOJ).
Fees vary depending on which service provider you use, so make sure to do research beforehand.
Mail-In Fingerprinting:
You can also choose to submit your fingerprints by mail through DOJ's IdentoGO website.
Once completed, send your prints and payment together in one package directly to DOJ – there is no additional fee for using this method other than required fees from IdentoGO.
Renewing Your License
Renewing your license is a breeze, so don't worry about the hassle of going through the process again! To keep your chimney sweep license current in California, you must renew it every two years. Renewal typically requires professional networking and attending courses or seminars related to chimney sweeping. Depending on your area, you may need to submit additional materials such as proof of insurance or other documents for license renewal. Make sure to stay up-to-date with the requirements for keeping your license active in order to continue practicing legally in California.
Maintaining Certification and Compliance
Staying up-to-date with the rules of the game is essential to keep your certifications in check and remain compliant. As a chimney sweep in California, you must take certain steps to maintain certification and compliance:
Stay current on local regulations and codes regarding chimney sweeps.
Complete continuing education courses on a regular basis.
Renew your license annually or when necessary.
Ensure you are using safe, approved products when completing jobs.
Adhere to all safety protocols set by the state for chimney sweeps.
Frequently Asked Questions
How long does it take to get a chimney sweep license in California?
You may be wondering how long it takes to obtain a chimney sweep license in California. The good news is that the process can be relatively quick, depending on the fees involved and any safety protocols that must be followed. Typically, the processing time for a chimney sweep license in California is approximately two to four weeks.
Can I transfer my chimney sweep license from another state?
You may be wondering if you can transfer your chimney sweep license from another state? The answer is yes, it is possible! However, the requirements for transferring a chimney sweep license vary by state. Be sure to check with the licensing board in California in order to ensure that you meet all of their specific requirements. This may include specialized training or continuing education courses designed specifically for chimney sweeps. With the right preparation and research into what is required, you can make the process of transferring your license much easier.
What types of insurance do I need to become a chimney sweep in California?
In order to become a chimney sweep in California, you'll need to obtain certain types of insurance. The costs involved depend on the type and amount of coverage you get, but there are safety regulations that must be followed. Make sure the insurance covers any damages that may occur during your work, as well as liability in case of an accident. You should also consider getting errors and omissions insurance for extra protection.
Are there any prerequisites for obtaining a chimney sweep license in California?
To become a certified chimney sweep in California, there are some prerequisites you'll need to meet. You should first be familiar with all of the certification requirements and safety protocols that come along with this job. Make sure you're up-to-date on any applicable regulations and obtain any necessary training before beginning your application process. With the right preparation, you can get your license quickly and start working as a professional chimney sweep in no time!
Does the licensing process for chimney sweeps in California differ from other states?
You may be wondering if the licensing process for chimney sweeps in California differs from other states. The answer is yes, as California requires special exam preparation and equipment maintenance to obtain a license. While many of the same procedures are required, such as getting your certification and completing additional training, each state has its own set of rules that must be followed in order to become a licensed chimney sweep. It's important to research what specific requirements need to be met in order to get your license for the state you wish to practice in.
Conclusion
You've worked hard to make it this far, and now you're ready to start your career as a chimney sweep in California. You can feel the excitement of the job ahead of you, envisioning yourself climbing ladders and cleaning out sooty fireplaces. With your license in hand, you have access to an array of opportunities that come with being certified. You know that maintaining compliance is essential for success and renewal, but that won't stop you from embracing the adventure as a chimney sweep. Let's get started!
Disclaimer: Some information is provided through AI. Users should always conduct their own research and consult with qualified professionals before making any decisions.

Try

Now
---
ServiceFolder's field service scheduling software free plan is perfect for small businesses with up to three people or less. It includes time tracking, scheduling, and mobile app features that make it one of the best mobile field service management software solutions for small businesses available. It is perfect for any small business company within the field service industry that wants to use technology to increase performance and productivity.