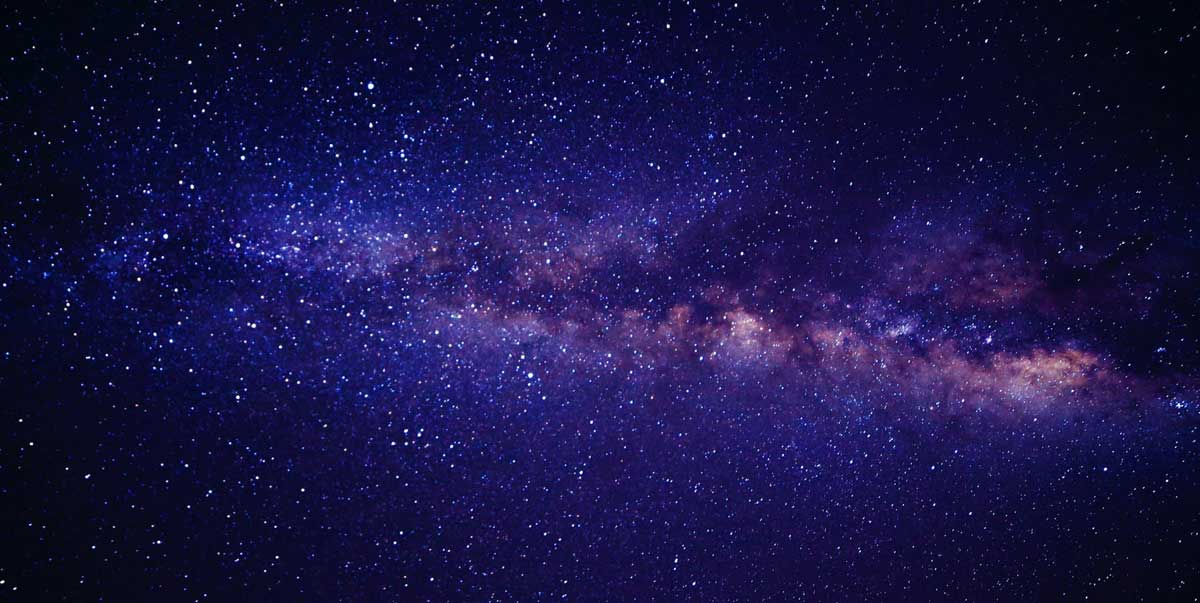 Business Growth With Junk Removal SEO Services And Keywords
---
In today's digital world, it's no secret that a strong online presence is crucial for businesses to thrive. As a junk removal company owner or marketer, you've probably realized the importance of optimizing your website and online marketing efforts to attract more customers.
However, with so many different strategies out there, it can be overwhelming trying to figure out where to start. That's where Junk Removal SEO Strategies come in - designed specifically for businesses like yours; these tactics will help you optimize growth and reach new heights in the competitive market.
If you're ready to take your junk removal business to the next level, then buckle up because we're about to dive into some game-changing tips!
In this article, we'll explore various techniques such as keyword research, local search optimization, on-page SEO best practices, content creation ideas, and much more – all tailored toward promoting your services effectively online.
By implementing these proven methods into your digital marketing plan, you'll soon see an increase in web traffic and leads generated for your junk removal company. So let's get started on unlocking that untapped potential!
Benefits Of Junk Removal Business
One of the major benefits of junk removal is its potential to expand your business through effective marketing strategies. By investing in junk removal marketing, you not only increase brand awareness but also attract more clients who are in need of your service. This directly translates into a steady flow of revenue for your local junk removal business.
SEO for your junk removal plays an integral role in this process by ensuring that your website ranks higher on search engines and thus reaches more people. Hiring professional junk removal SEO services can significantly help improve the online presence of your business. These experts specialize in identifying the right set of junk removal keywords tailored specifically for your target audience, which helps drive organic traffic to your site.
Additionally, they assist with optimizing your website's content and overall structure, making it user-friendly and easy to navigate for potential customers searching for local junk removal services. Effective SEO strategies can make all the difference when it comes to generating leads and converting them into loyal clients.
Investing time and resources into improving the visibility of your business online will ultimately contribute to long-term growth and success. As more people turn to search engines to find reliable solutions for their needs, having a strong digital footprint becomes increasingly important. Your commitment to employing sound SEO practices such as using relevant keywords, optimizing your website design, and collaborating with knowledgeable professionals will undoubtedly pave the way toward expanding reach and profitability within the competitive world of local junk removal businesses.
Digital Marketing Solutions For Junk Removal Companies
Now that you've seen the incredible benefits of junk removal, it's time to dive into the world of digital marketing solutions. This is where your company will soar above and beyond its competitors like an eagle dominating the sky! A well-executed digital marketing campaign can propel a business to new heights, making all those amazing benefits even more accessible.
One key component of any successful digital marketing plan is optimizing your junk removal website's SEO. Search engine optimization (SEO) is crucial in ensuring potential customers find your services online when they need them most.
By implementing effective junk removal SEO strategies, you can improve your website's visibility on search engines, leading to increased traffic and, ultimately, more sales. Some essential aspects include creating high-quality content with relevant keywords, incorporating local SEO for targeting specific service areas and utilizing both on-page and off-page techniques. To achieve top-notch results, consider hiring professional SEO services for junk removal companies that specialize in crafting custom campaigns tailored to this niche market.
Digital marketing goes beyond just focusing on improving SEO rankings; it encompasses various other channels such as social media management, email marketing campaigns, and pay-per-click advertising through search engine marketing platforms like Google Ads or Bing Ads.
Combining these elements creates a comprehensive strategy designed to attract new leads while retaining existing clients by keeping them engaged with valuable content offers and promotions regularly.
So take advantage of these tools at your disposal - optimize your site's performance using targeted junk removal SEO strategies and expand your reach through diversified search engine marketing efforts! Your company will be unstoppable as it climbs higher than ever before toward success in the competitive world of waste management.
Junk Removal Seo Services & Strategies
SEO services and strategies play a crucial role in optimizing growth for junk removal companies. A successful junk removal SEO campaign goes beyond just stuffing your website with keywords; it involves an array of marketing strategies such as content creation, link building, technical optimization, and social media integration.
By implementing these techniques, you can dramatically improve the online presence of your business and attract more customers to avail of your services.
One essential aspect of a successful junk removal SEO campaign is creating high-quality, informative content that appeals not only to search engines but also to potential clients. This includes producing blog posts, articles, videos, infographics or any other type of content related to junk removal services.
By doing so, you will establish yourself as an authority within the industry while providing valuable information that helps users make informed decisions about their needs.
Another critical component for achieving success in this competitive market is continuously monitoring and analyzing the effectiveness of implemented SEO services and strategies. Regularly tracking key performance indicators (KPIs), such as organic traffic growth or conversion rates from leads generated by digital marketing efforts, can help identify areas where improvements are necessary.
Additionally, staying updated on current trends in SEO practices ensures that your company remains ahead of competitors when it comes to attracting new clients through online channels. Remember that the world of digital marketing never stands still - what works today might become obsolete tomorrow - so keep learning and evolving along with changing industry standards to maintain long-term success in your junk removal business' growth trajectory.
Keyword Research For Junk Removal Services
Keyword Research: The Foundation of SEO Success
One of the most essential junk removal SEO strategies for optimizing growth is conducting thorough keyword research. By identifying and incorporating the right keywords related to junk removal, you can significantly improve your junk removal website's SEO performance.
Keyword research involves finding search terms that potential customers are likely to use when looking for services similar to yours. To begin with, make a list of all possible phrases and words relevant to your business, such as 'junk hauling,' 'debris removal,' or 'trash pickup.'
Next, utilize various keyword research tools like Google Ads Keyword Planner, Moz Keyword Explorer or SEMrush; these platforms will provide you with important data like search volume trends, competition levels, and suggested keywords based on user intent. As one of the best SEO tips available today - this information helps you understand which keywords have higher chances of driving traffic to your site - an essential aspect in determining your target audience's needs better than competitors who don't put effort into understanding their clients' preferences.
The final step in creating a successful SEO campaign is strategically implementing these researched keywords throughout your content. This includes adding them not only within the body copy but also in meta tags such as title tags and header tags- making sure they sound natural while still being prominent enough to be noticed by search engines without coming across too spammy.
Prioritize using long-tail keywords that offer less competition yet more targeted searches for users seeking specific services related to junk removal. Implementing high-quality content tailored around those keywords ensures improved rankings in SERPs(search engine results pages), leading towards increased visibility online – ultimately resulting in optimized growth rates!
How To Optimize Junk Removal Website For Better Rankings on Search Engines
Optimizing the content on your junk removal website is crucial to attract relevant traffic from search engines and rank high in search results. By implementing the following strategies, you can improve your visibility among removal companies in your area.
Keyword Research: Identify popular search terms related to junk removal and incorporate them strategically into your website's content. Use tools like Google Keyword Planner or SEMrush to find relevant keywords with high search volumes.
On-Page Optimization: Optimize each webpage by including target keywords in the title tags, headings, meta descriptions, and URL structures. Ensure your content is informative, engaging, and provides value to visitors.
Local SEO: Target customers in your area by optimizing your website for local search. Include location-specific keywords, create dedicated pages for each service area, and list your business on Google My Business and other local directories.
Quality Content Creation: Develop informative and original content that addresses common junk removal concerns, offers tips, and showcases your expertise. Publish blog articles, infographics, videos, or case studies to engage visitors and attract backlinks.
User Experience: Ensure your website is user-friendly and responsive across all devices. Improve loading speed, simplify navigation, and optimize images to enhance the overall user experience.
Build Backlinks: Earn high-quality backlinks from reputable websites in the junk removal industry or related niches. Guest posting, reaching out to influencers, and participating in local community events can help you acquire valuable backlinks.
By implementing these optimization techniques, your junk removal website can climb higher in search engine rankings, attract relevant traffic, and establish a strong online presence among removal companies in your area.
Traditional Paid Advertising & Google Local Service Ads
Imagine you've just learned the ins and outs of keyword research, equipping your junk removal company with a treasure map leading to an untapped goldmine of customers. The next step in your journey toward growth is to navigate through traditional paid advertising channels and Google Local Service Ads.
In addition to optimizing relevant keywords for organic search results, incorporating these strategies into your SEO plan will exponentially increase visibility and bring even more potential clients to your doorstep.
Here's how:
•           Utilize traditional paid advertising platforms such as Google Ads or social media ads targeting users interested in services for junk removal.
•           Implementing Google Local Service Ads helps showcase your business at the very top of local searches, increasing credibility and attracting nearby customers.
•           Constantly evaluate ad performance by analyzing data on clicks, conversions, and impressions - this will help identify areas where improvements can be made.
•           Employ A/B testing techniques to experiment with different ad copies or target audiences, ensuring optimal efficiency in your marketing campaigns.
As we chart our course through this uncharted territory of junk removal SEO strategy optimization, it becomes clear that leveraging both organic search tactics alongside traditional paid advertising and Google Local Service Ads is key to unlocking unparalleled growth.
By combining these powerful tools like a master locksmith crafting the perfect skeleton key, you'll open doors previously unimaginable – abundant leads pouring in from all corners of the web.
So go forth on this epic digital adventure with newfound knowledge under your belt; let no obstacle impede you from climbing ever higher up those coveted search engine rankings!
Conclusion
In a world drowning in clutter, junk removal companies emerge as knights in shining armor, rescuing us from the chaos. By employing effective digital marketing and SEO strategies, these saviors can ensure their valiant efforts reach those desperately seeking solace.
So, if your company's mission is to liberate people from their unwanted possessions, embrace advanced keyword research and advertising techniques. Watch as you ascend through search engine rankings like an unstoppable force of tidiness, sweeping away disarray with every click.

Try

Now
---
ServiceFolder's field service scheduling software free plan is perfect for small businesses with up to three people or less. It includes time tracking, scheduling, and mobile app features that make it one of the best mobile field service management software solutions for small businesses available. It is perfect for any small business company within the field service industry that wants to use technology to increase performance and productivity.