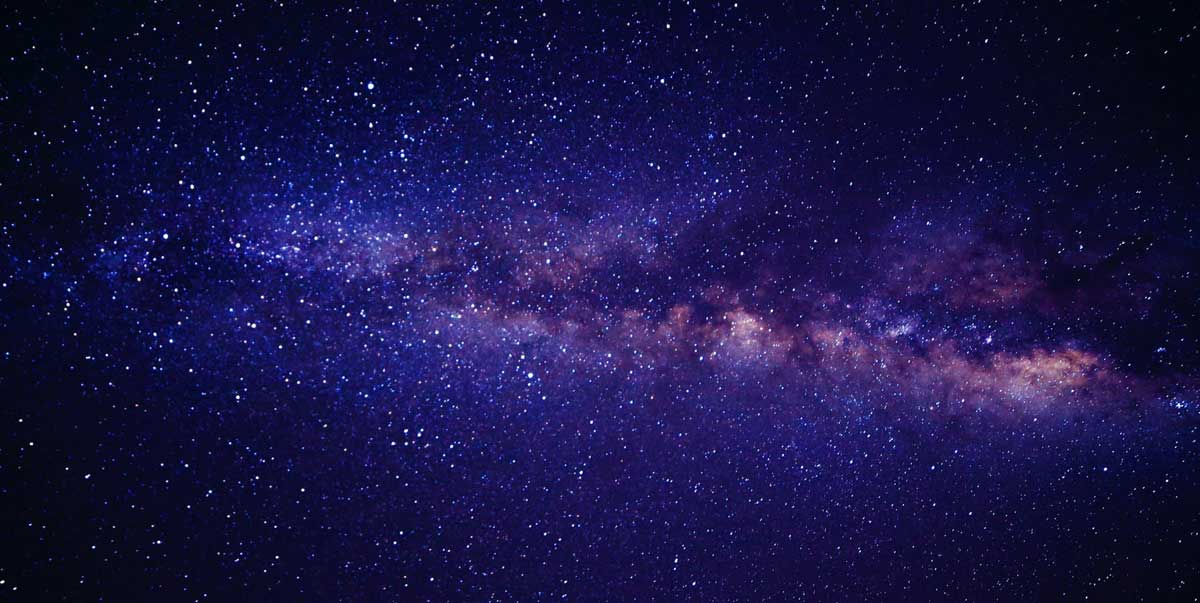 How to Create Professional Landscape Invoice:Free Landscape Invoice Template Included
---
As a landscaping business owner, one of the most crucial aspects of running a successful operation is managing your invoices efficiently. An organized and professional landscaping invoice not only ensures timely payment but also leaves a positive impression on your clients. In this comprehensive guide, we will explore everything you need to know about creating and sending landscaping invoices. We'll also provide free landscaping invoice templates to streamline your invoicing process, saving you time and effort. From understanding the essential components of an invoice to utilizing customizable templates, this article will equip you with the knowledge and tools to present your business professionally and get paid on time.
What is a Landscaping Invoice Template?
Before we dive into the advantages of using landscaping invoice templates, let's understand what they are. A landscaping invoice template is a pre-designed document that allows you to fill in essential details related to your services, payment terms, and contact information. These templates are usually available in various formats, including Excel, PDF, Word, and Google Docs, making them easily accessible and customizable for your specific needs.
The Benefits of Using Free Landscaping Invoice Templates
Free landscaping invoice templates offer a range of benefits for landscaping businesses. These templates are designed specifically for the landscaping industry, ensuring that all relevant details are included, saving you time from creating invoices from scratch. With customizable options, you can add your business logo, contact information, and tailor the template to suit your brand identity.
1. Professional Image and Branding
A well-designed landscaping invoice template instantly elevates your professionalism and reflects positively on your business. It showcases a consistent and branded appearance, reinforcing the legitimacy and reliability of your services to your clients. By including your business logo, contact details, and a unique invoice number, you establish a clear identity for your landscaping company.
2. Streamline Invoicing Process
Manually creating invoices from scratch can be time-consuming and prone to errors. With a free landscaping invoice template, you can streamline the invoicing process significantly. The template comes pre-formatted with the necessary fields, such as the description of services provided, the total cost, and the payment due date. This automation saves you time and ensures accurate and detailed invoices for each landscaping project.
3. Improve Payment Efficiency
A clear and well-organized invoice communicates the payment terms effectively to your clients. You can include payment due dates, accepted payment methods, and any penalties for late payments. By providing this information upfront, you encourage clients to pay on time and minimize payment delays, ultimately boosting your cash flow.
4. Enhanced Customer Experience
A professional-looking invoice enhances the overall customer experience. It shows that you value your clients' time and money, and you take your business seriously. A well-structured invoice builds trust and can lead to repeat business and positive word-of-mouth referrals.
The Importance of a Well-Structured Landscaping Invoice
A landscaping invoice is more than just a payment request; it's a reflection of your business's professionalism and attention to detail. A well-structured invoice provides essential information such as the services provided, payment terms, due date, and accepted payment methods. When you present a clear and organized invoice, you instill confidence in your clients, making them more likely to pay promptly and consider your services for future projects. Let's explore how you can use landscaping invoice templates to create polished and professional invoices.
What Should a Landscape Template Include?
The landscape invoice template includes all the necessary components to create a professional invoice. It typically consists of your business name and contact details, invoice date, unique invoice number, and a detailed breakdown of services provided. The template allows you to specify the total cost, payment terms, and accepted methods of payment. By using this template, you can easily track your invoicing history and have a record of the services you've rendered for each client.
Creating a Customizable Invoice Template 
Customizable invoice templates give you the flexibility to tailor each invoice to suit the specific project or client. You can include line items for individual services rendered, providing transparency and clarity to your clients about the cost breakdown. Additionally, you can add notes or special instructions relevant to the project. Creating a customized invoice not only enhances the client experience but also demonstrates your professionalism and attention to detail.
Key Components of a Professional Landscaping Invoice
1. Invoice Number and Date
Assigning a unique invoice number and providing the invoice date is essential for record-keeping and ensuring accurate payment tracking. This information helps both you and your client identify and refer to the specific invoice in case of any questions or concerns.
2. Services Provided and Total Cost
Clearly list all the landscaping services provided, along with their respective costs. A detailed breakdown ensures transparency and prevents confusion regarding the invoice amount. Include any additional charges or discounts as applicable.
3. Payment Terms and Due Date
Specify the payment terms, such as the payment due date and any penalties for late payment. Clearly communicating the payment expectations helps in prompt and hassle-free payments.
4. Contact Information
Ensure that your contact details, including your business name, address, phone number, and email, are prominently displayed on the invoice. This enables clients to reach out to you easily if they have any questions or concerns.
5.Accepted Payment Methods
Inform your clients about the accepted methods of payment, such as credit cards, checks, or online payment platforms. Offering multiple payment options makes it convenient for clients to pay you promptly.
Best Practices for Sending Landscaping Invoices
1. Sending Invoices Promptly
Send the invoice as soon as the landscaping work is completed or at the agreed-upon billing interval. Timely invoicing demonstrates professionalism and prompts clients to settle their dues promptly.
2. Follow Up on Unpaid Invoices
If an invoice remains unpaid after the due date, follow up with a friendly reminder to ensure that your clients are aware of the payment status. This practice helps maintain a good relationship with your clients while also ensuring timely payments.
3. Record Keeping
Keep a detailed record of the services provided and the corresponding invoices. Organizing your invoicing history helps with financial planning, tax preparation, and tracking outstanding payments.
Download Free Invoice Templates For Landscaping Companies 
Google Sheet
If you own a landscaping business, having a professional invoice for landscaping services is essential. With our free landscaping invoice template, you can easily create an invoice that reflects the services you provide. The template is printable, allowing you to easily hand it out to your clients or send it via email. One of the advantages of using our template is that it is compatible with Google Sheets, making it easy to update and track your invoices.
A landscaping bill doesn't have to be complicated - with our user-friendly template, you can quickly create an invoice that includes all the necessary details and ensure that you get paid accurately and on time. Whether you offer lawn mowing, maintenance, or any other type of landscaping service, our template can be customized to suit your specific needs.
By using a professional and well-designed invoice, you can present a more professional image to your clients and improve your chances of getting paid faster. Don't miss out on the opportunity to streamline your invoicing process and ensure that you receive timely payments for your hard work in your lawn care business. Use our free landscaping invoice template as an example to create your own personalized invoice and take your business to the next level.
Free Landscaping Service Schedule Template
Google Sheet
If you own a landscaping business and need a convenient way to track your services and work, then look no further. Download our free landscaping service and work tracking template today! This customizable template allows you to efficiently manage all aspects of your business, from scheduling appointments to documenting completed projects. It also includes sections for tracking expenses and materials used, helping you stay organized and on budget. With this template, you can easily generate invoices and keep track of revenue. Say goodbye to manual paperwork and start streamlining your business operations with our free landscaping service and work tracking template.
How to Use a Free Landscaping Invoice Template
Using a free landscaping invoice template is a simple and straightforward process:
Choose the format that works best for you (Excel, PDF, Word, Google Docs).
Download the template and open it using the relevant software.
Customize the template with your business logo, contact information, and invoice number.
Fill in the client's details and a detailed description of the services provided.
Include the total cost, payment terms, and any additional notes if necessary.
Save the completed invoice and send it to the client.
Conclusion
Creating professional landscaping invoices is essential for the success of your landscaping business. By utilizing free landscaping invoice templates and adhering to best practices, you can streamline your invoicing process, enhance client satisfaction, and ensure timely payments. A well-structured and transparent invoice reflects your professionalism, attention to detail, and commitment to providing top-notch landscaping services. Invest in creating personalized invoices, and you'll establish a positive impression, leading to satisfied clients and a thriving landscaping business.
Disclaimer: Some information is provided through AI. Users should always conduct their own research and consult with qualified professionals before making any decisions.

Try

Now
---
ServiceFolder's field service scheduling software free plan is perfect for small businesses with up to three people or less. It includes time tracking, scheduling, and mobile app features that make it one of the best mobile field service management software solutions for small businesses available. It is perfect for any small business company within the field service industry that wants to use technology to increase performance and productivity.