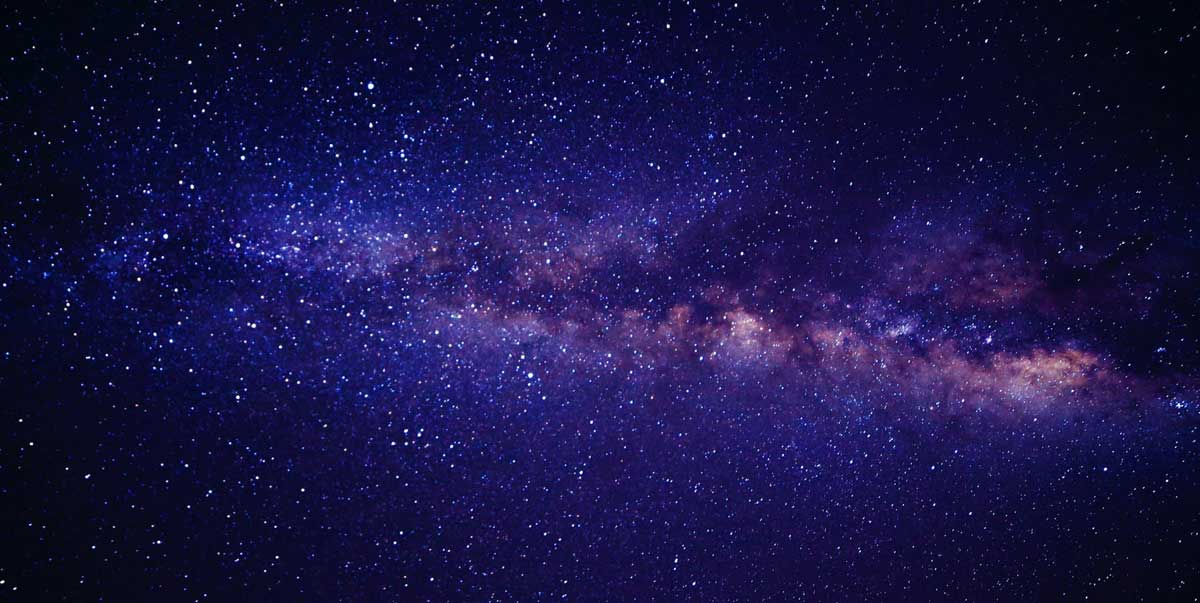 How Window Cleaning Companies Can Use SEO Services To Boost Business Outreach
---
In today's competitive business landscape, it's crucial for window washing companies to not only provide top-notch cleaning services but also have a strong online presence. That's where Window Washing SEO Services come in - helping your cleaning business stand out from the crowd and attract more customers through search engine optimization (SEO).
By implementing effective strategies tailored specifically for your industry, you can optimize your website, improve its ranking on Google, and ultimately drive growth for your company.
But why should you invest time and resources into optimizing your site when there are seemingly endless tasks involved in running a successful window cleaning business? The answer is simple: because that's where potential clients are looking!
More people than ever rely on search engines like Google to find local service providers – including those offering professional window cleaning solutions. By making sure your website appears at the top of relevant search results, you're essentially putting yourself directly in front of potential customers who need what you offer.
So let's dive into some key strategies that will help boost your visibility online and pave the way for steady business expansion.
Enhancing Online Visibility For Window Cleaning Companies
Did you know that 93% of online experiences begin with a search engine? This impressive statistic highlights the importance of having a strong online presence for your window cleaning business.
To stay ahead in the competitive window cleaning industry, it's crucial to invest in effective SEO services specifically tailored for window cleaning companies. By doing so, you'll not only improve your website rank but also attract potential clients who are searching for professional and reliable window cleaners.
Enhancing online visibility is essential to growing any business, and window cleaning companies are no exception. Utilizing targeted SEO for window cleaning companies can help boost your site's ranking on search engines like Google and Bing, making it more accessible and visible when users search using relevant keywords related to your services.
Window cleaning SEO services provide an array of strategies such as keyword optimization, link building, content creation, and local SEO tactics that cater specifically to the needs of the window cleaning industry. These efforts will significantly increase the chances of driving organic traffic to your website from people actively looking for your services.
By investing time and resources into a well-planned online marketing strategy focused on improving visibility through specialized SEO techniques, you're setting up your window cleaning company for long-term success. Partnering with experienced professionals offering top-notch SEO services designed for the window cleaning sector will ensure higher rankings on popular search engines leading to increased engagement rates among potential customers.
So don't wait - take advantage of these powerful tools today to give your business the exposure it deserves!
Implementing Digital Marketing Techniques For Success
SEO can be a great way to get more eyes on your window washing business. It's all about optimizing your website for the best search engine performance. Social media optimization is also key for success - making sure your content is seen by the right people.
Content marketing is also important for promoting your services, creating useful content that resonates with your target audience. All of these techniques can be combined to create a comprehensive digital marketing strategy that increases the visibility of your business.
With the right digital marketing techniques, you can boost your window washing business and see real growth.
Seo Strategies
In today's digital world, it's more important than ever to have a strong online presence for your window cleaning business. That's where SEO services for window washing companies come in handy.
By implementing effective SEO strategies, you can increase visibility and attract new clients who are searching for local window cleaning service providers like yourself. Working with a specialized window cleaning SEO company is essential in creating an impactful SEO campaign tailored specifically to your unique needs.
These experts will help you identify the right keywords and optimize your website content to rank higher on search engine results pages (SERPs). Moreover, they'll also focus on improving local SEO by optimizing Google My Business listings and leveraging customer reviews that showcase the quality of your work.
This way, people looking for reliable window cleaners within their vicinity are more likely to find your business among the top search results. Investing time and resources in these targeted SEO strategies not only helps grow your window cleaning enterprise but also ensures long-term success as you stay ahead of competitors in SERPs.
So why wait? Start prioritizing your digital marketing efforts now and watch how improved online visibility translates into increased bookings from satisfied customers!
Social Media Optimization
In addition to focusing on SEO for window cleaners, it's crucial not to overlook the power of social media optimization in your digital marketing strategy.
As more people turn to platforms like Facebook, Instagram, and Twitter for recommendations and reviews, having a strong presence on these networks can significantly boost your professional window cleaning business's online visibility.
By working with SEO professionals who specialize in both local search engine optimization and social media management, you'll be able to create engaging content that resonates with potential clients.
Social media optimization goes hand-in-hand with traditional SEO marketing efforts by driving traffic back to your window cleaning website from various channels.
Sharing helpful tips, showcasing before-and-after photos of completed projects, or offering promotions exclusively through social media are just some examples of how you can engage with your target audience while promoting your services effectively.
This comprehensive approach ensures that every aspect of your online presence is optimized for maximum results. Don't underestimate the value of integrating social media into your overall digital marketing plan for your window cleaning company.
By partnering with experienced SEO specialists who understand the unique challenges faced by businesses in this industry, you're setting yourself up for long-term success as an authority in professional window cleaning within your local community and beyond!
Content Marketing
Transitioning from social media optimization, another essential component of a successful digital marketing strategy for window cleaning businesses is content marketing. By creating and sharing valuable, engaging window cleaning content, you can attract and retain potential clients while positioning your company as an industry expert.
A well-executed content marketing plan not only helps to optimize your website for Google but also establishes trust with your target audience. A professional SEO content writer can work with you to create relevant articles, blog posts, videos, infographics, or other types of multimedia that cater specifically to the needs and interests of those seeking services for window cleaning companies.
This type of targeted approach ensures that every piece of window cleaning-related information shared on your website or through various online channels resonates with potential customers who are likely already searching for the solutions you offer.
By incorporating strategic keywords like 'window washing company' within this high-quality content, you'll be able to rank higher in search engine results pages (SERPs) while simultaneously driving more traffic back to your site.
Ultimately, integrating content marketing into your overall digital marketing strategy will enable you to expand your reach and establish yourself as a go-to resource for all things related to professional window cleaning services in your local area and beyond.
Importance Of Search Engine Optimization In The Window Cleaning Industry
The importance of Search Engine Optimization (SEO) in the window cleaning industry cannot be overstated. As more and more businesses are turning to online platforms for their marketing needs, having a strong online presence is crucial for any company that wants to stay ahead of the competition.
When it comes to window cleaning services, potential customers often turn to search engines like Google to find reliable and professional service providers in their area. This is where SEO plays a vital role - by optimizing your website's content and structure, you can improve its visibility on search engine results pages (SERP), making it easier for these customers to find your business.
To effectively leverage the power of SEO in the window cleaning industry, consider incorporating the following strategies:
•           Conducting an SEO audit of your website's current performance.
•           Optimizing on-page elements such as title tags, meta descriptions, and header tags.
•           Building high-quality backlinks through guest blogging or partnerships with other relevant websites.
•           Collaborating with a professional team of SEO specialists who have experience working within the cleaning sector.
It's important not only to implement these strategies but also continually monitor and adjust them based on data-driven insights into what works best for your specific target audience.
With this approach, you'll be well on your way towards achieving higher rankings on SERPs such as the first page of Google – giving you greater visibility among potential clients seeking out top-notch window washing services.
By prioritizing SEO efforts within your overall digital marketing strategy, you're setting up your window cleaning business for long-term success. The investment in time and resources required may seem daunting at first glance, but when done correctly, it will yield significant returns over time – from increased brand awareness to steady growth in client leads and conversions.
Don't let competitors overshadow your expertise; empower yourself today with effective SEO practices tailored specifically for the unique demands of the window cleaning industry!
Collaborating With An Expert Seo Agency
One of the best ways to ensure your window washing business experiences growth is by partnering with a professional SEO agency.
By working closely with experts in technical SEO, you can effectively improve your online presence and attract more potential clients searching for cleaning companies in their area.
These agencies have extensive experience creating tailored strategies that cater specifically to businesses like yours, ensuring they implement the best practices and techniques required to help your window cleaning company thrive.
An expert SEO agency will start by conducting thorough research on industry trends, competition analysis, and keyword selection before crafting a comprehensive SEO plan designed to target your desired audience.
This process typically involves optimizing existing content on your website while also generating new material that highlights essential services offered by your cleaning business.
Additionally, these professionals will work tirelessly behind-the-scenes to optimize crucial elements such as site speed, mobile responsiveness, and overall user experience – all factors that contribute significantly towards boosting search engine rankings for your chosen keywords.
The benefits of collaborating with a skilled team of experts cannot be overstated when it comes to growing your window washing business through effective digital marketing strategies.
By investing in high-quality technical SEO services from knowledgeable professionals who understand the unique challenges faced by cleaning companies within today's competitive landscape, you'll not only see improvements in organic traffic but also enjoy increased brand visibility and credibility among customers looking for reliable service providers online.
Don't hesitate; take advantage of this opportunity to scale up your operations and secure long-term success within the dynamic world of commercial cleaning!
Measuring The Impact Of Seo On Business Growth
As you climb the ladder of success with your window washing business, partnering with an expert SEO agency is just one step towards reaching new heights. A full-service digital marketing agency can help optimize and streamline your online presence to attract more clients. Now that you've taken this crucial step, it's time to measure the impact of these SEO strategies on your business growth.
Measuring the effect of SEO efforts on a local online cleaning business can be achieved through various methods. It's essential to keep track of certain metrics that showcase how well your website performs in search results. Some key indicators include:
1.         Organic traffic: The number of visitors coming from search engines when they search for window cleaning services.
2.         Bounce rate: The percentage of single-page visits where users leave without interacting further with your site.
3.         Keyword rankings: How well specific keywords related to cleaning windows are ranking in search engine results pages (SERPs).
4.         Conversion rates: This measures the effectiveness of SEO and content strategy by analyzing the percentage of visitors who take desired actions such as booking a service or making an inquiry.
These performance indicators provide valuable insights into how effective your collaboration has been with seo agencies in enhancing visibility and attracting potential customers looking for window washing services like yours.
With every streak-free glass pane cleaned comes increased trust from satisfied clientele, which ultimately leads to sustained growth for your enterprise. By continuously monitoring and evaluating these critical metrics, you ensure that not only does your website rank higher but also maintains its prominent position within SERPs over time - all while keeping competitors at bay!
So remember, achieving long-lasting success requires consistent analysis and diligent action based on solid data-driven insights provided by professional SEO experts assisting you along the way.
Conclusion
So, you thought window cleaning businesses wouldn't benefit from SEO services? Think again! It's time to embrace the digital age and watch your business soar to new heights. Don't miss out on potential clients who are searching for your services online. Partner with an expert SEO agency today, and witness firsthand the impact of search engine optimization on your cleaning business growth.

Try

Now
---
ServiceFolder's field service scheduling software free plan is perfect for small businesses with up to three people or less. It includes time tracking, scheduling, and mobile app features that make it one of the best mobile field service management software solutions for small businesses available. It is perfect for any small business company within the field service industry that wants to use technology to increase performance and productivity.