How does dispatch work in a Field Service Software and App
Job scheduling and dispatching are some of the most vital operations that a field service management has to perform. A wrong allotment or missing data can disrupt the whole service system of the business. That's why the field service management has to take the help of the field service scheduling software and field service dispatch software. This software has all the features that can run the operations of the business efficiently.
Dispatch is used to assign a customer's request for work to one of your service technicians. With dispatch, the technician will be notified through their Field Service Software and App that they have been assigned a task.
The office will store all of your information that you input into the Field Service Software and App such as customer's contact information, current and past jobs. They will also store all of the equipment you use in your field service business such as work vehicles or tools that are currently at a job site.
This software and app is essential for any company with field service technicians.
Get started with ServiceFolder
Job Scheduler Software
Job Scheduler module will make it easy to plan and schedule Jobs based on Field technicians availability. ServiceFolder provides three views for easy scheduling of work orders to field workers. The monthly, weekly and daily view helps in balancing the job scheduled to field service workers.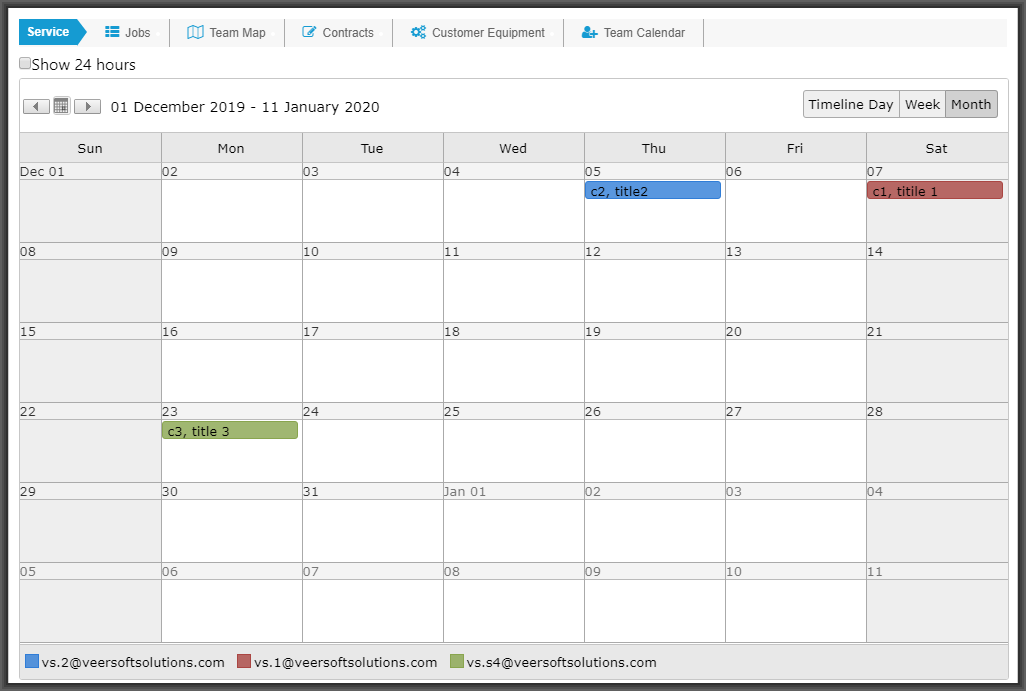 Free - 3 Users - Start Now
Contact Us
Field Service Dispatch
Field Service Dispatch is a field service software and app with features that allow for firms to manage work orders, bill clients, send invoices, track expenses, maintain schedules of technicians on the go. The software allows companies to dispatch their employees in order to perform services more cost effectively.
The key difference between an office and field service is that offices are fixed locations with fixed hours while field services can be dispatched by mobile phone apps or web-based systems.
There are three principles of doing field service work. The first is to always have a good attitude and be professional, the second is to maintain a high level of customer service, and the third is that it's important not only to do your job but also see what needs to be done in order for other employees or clients.
Products and Industries
Field service dispatch is the process of assigning and dispatching a technician to a customer's home or business, as requested. The service can be for an appliance repair, installing security systems, cleaning up after flooding and more.
Field Service Dispatch Software Benefits
Field Service Dispatch software is a great way to save money and time.
Save customer satisfaction by improving operations with the software.
Technicians are able to increase revenue from the software.
Field Service Dispatch Software businesses can streamline their processes with the software too.
Organize your office dispatch staff and field technician
Never forget to schedule or invoice jobs. Keep track of everything on your team. See how your business is doing with the connected field tech and office staff.
Sync to QuickBooks
See all your finances in realtime with our seamless quickbooks integration. Avoid delays and double entry of data.
Efficiently dispatch technicians
Efficiently assign, deploy and track technician locations.
ServiceFolder's Field Service Dispatch business software is a mobile integrated Field Service Software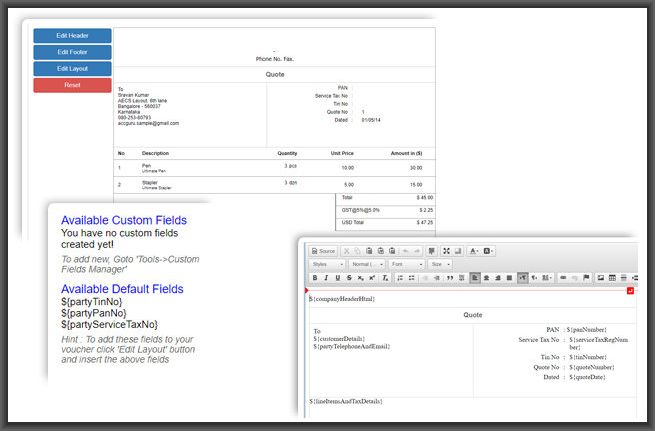 Field Service Estimates/Quotes Software
Field Service estimating Software can send estimates to pre-approve to customers before starting work orders. The hassle of mailing, explaining and approving estimates, dealing with people who don't pay, and working with lazy customers can make the Field Service Dispatch services more demanding.
Online payments allow for more convenience, expedited payment processing, and better tracking.
Create Field Service estimates at the office or on the field
Send Estimates first, then convert to quote, get customer signature next, followed by invoice creation and receive payments.
Read more
Field Service Equipment tracking software
Continuously keep accurate notes of the maintenance of expensive equipment like generators, ladders, compressors and other tools used for fixing air conditioners or for the ventilation of the field. You can do this with the ServiceFolder Field Service maintenance software.
If your equipment is your company's, the customer's or your own, use a centralized tracking platform like ServiceFolder's Field Service Software to maintain information like location and usage. This ensures accurate and vital data for future references while also ensuring that customers can locate and use their belongings.
Improve your efficiency, avoid equipment damage, and reduce waste by staying on top of the maintenance process
Improve customer value and keep your expensive tools in top shape
Help make audits easy
Quick Support
Learn more about
Field Service Customer Equipment tracking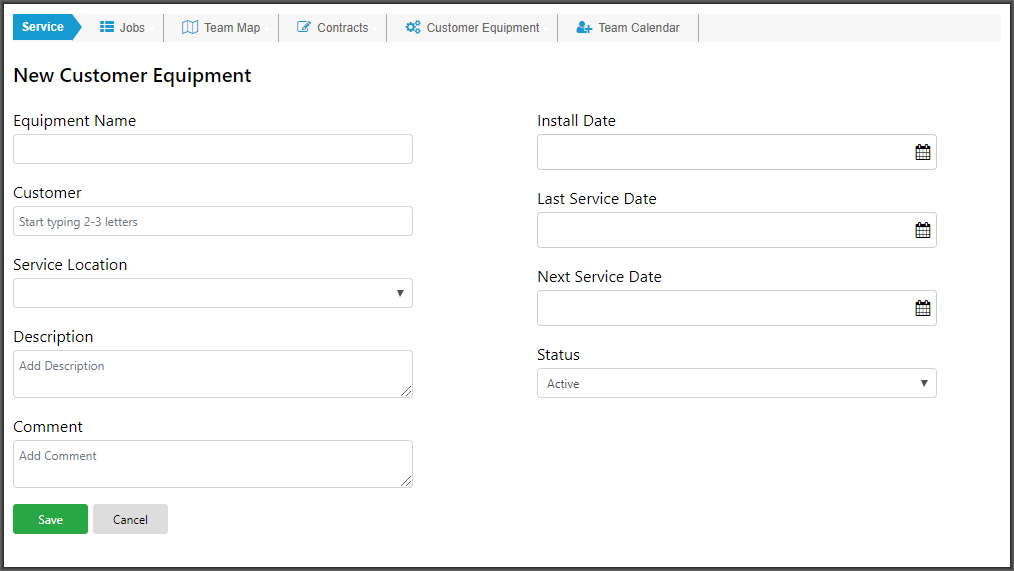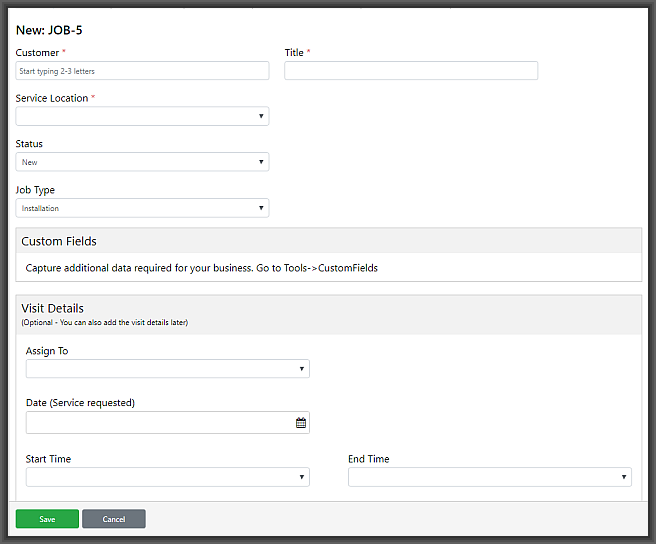 Field Service Job Management Software
Field service demand and bidding have always been at their peak. ServiceFolder has designed a job management feature to help you relax as demand rises and work orders pile up. You can now sit at the counter, sip your coffee, manage jobs without the use of paper or pens, and ensure that your schedules and dispatching are delivered to customers quickly and easily. Your field service dispatch can outwit all others if you have trained and skilled technicians, a loyal customer base, and an outstanding service team like ServiceFolder.
Sort your work orders by date, time, location, and urgency
Easily schedule and dispatch
Read more
Field Service Dispatch software for QuickBooks Integration
With QuickBooks integration, ServiceFolder has been able to function more effectively and smoothly. The accounting software organizes your business' accounting data for you on the cloud, helps track your sales, import and categorize transactions and even generates reports. Field Service business owners work hard to keep their businesses running smoothly, but often times can get tired. Timely estimates and invoices make the jobs of these successful companies more achievable. Collaborating with our Service Folder software, business owners can access QuickBooks accounting to ensure their company is working billable hours.
No need to be an accounting professional to use the software
Create Invoices and payments within minutes and sync to QuickBooks
Help make audits easy
Quick Support
Learn more about
Service Folder QuickBooks - Integration
Free - 3 Users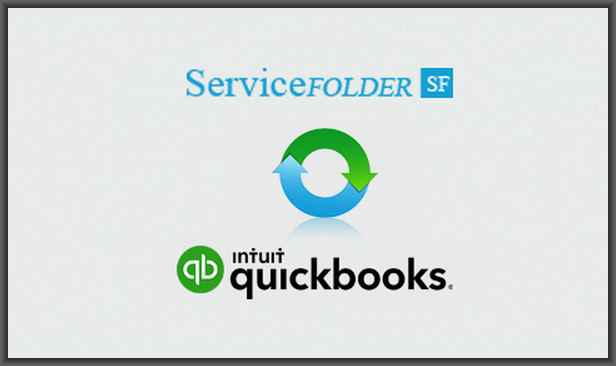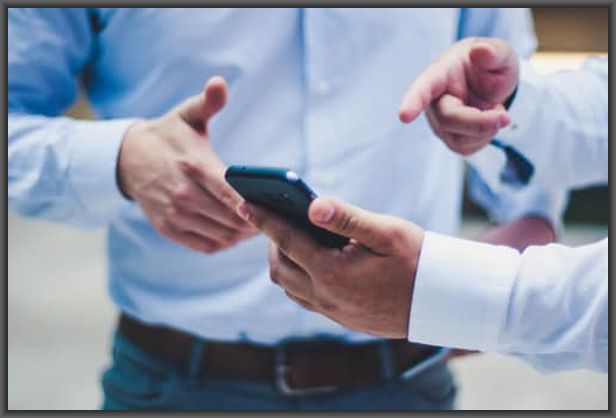 Field Service CRM Software
Manage the 360 degree information of your customer in one screen.
Site addresss
Invoice & Receipts
Quotes
Jobs
Contracts
Customer Equipment
Files & Photos
Job History
Field Service invoicing Software
When the work is finished by the technicians, it's difficult to handle the paperwork and collect the cash. ServiceFolder have a better, more straightforward solution that will save you both time and money. ServiceFolder generates invoices as soon as the work is completed. To avoid physical contact, technicians can upload before and after pictures for reporting purposes, obtain digital signatures from customers, and accept online payments. Digital bills allow for greater social distance while also allowing for more work to be completed in less time.
Learn more about
Invoice & Receipts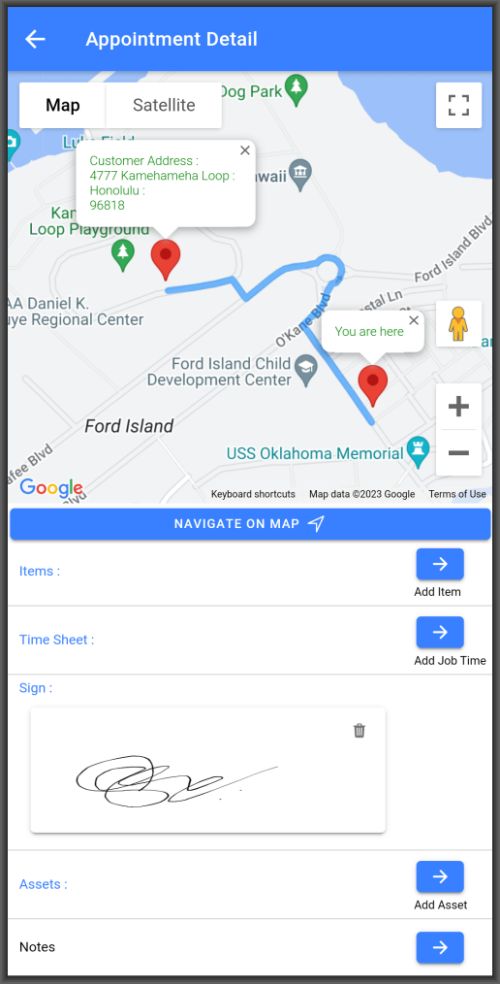 Mobile Dispatch Software
Technician on the field can do the work better without having to call the office staff
Field technicians on the field can quickly create a customers and reduce phone conversation with the back office staff
The technician can collect the customer signature on the mobile. After collecting the signature, the signature is stored in the customers job record for further reference and printing.
Free - 3 Users
ServiceFolder offers solutions for many industries
Construction
BioTechnology / BioPharma
Electrical Services
Designer/Engineer
Fencing Services
Cleaning and Flooring Services
Garage Door Services
Lawn & Landscaping
Handyman Services
Home Inspection Services
Home Media Services
HVAC Services
Painting Services
Fire & Safety
Plumbing
Property Management
CCTV, Security, Alarm
Solar
Installation & Maintenance
Windows/Doors
Pest Control