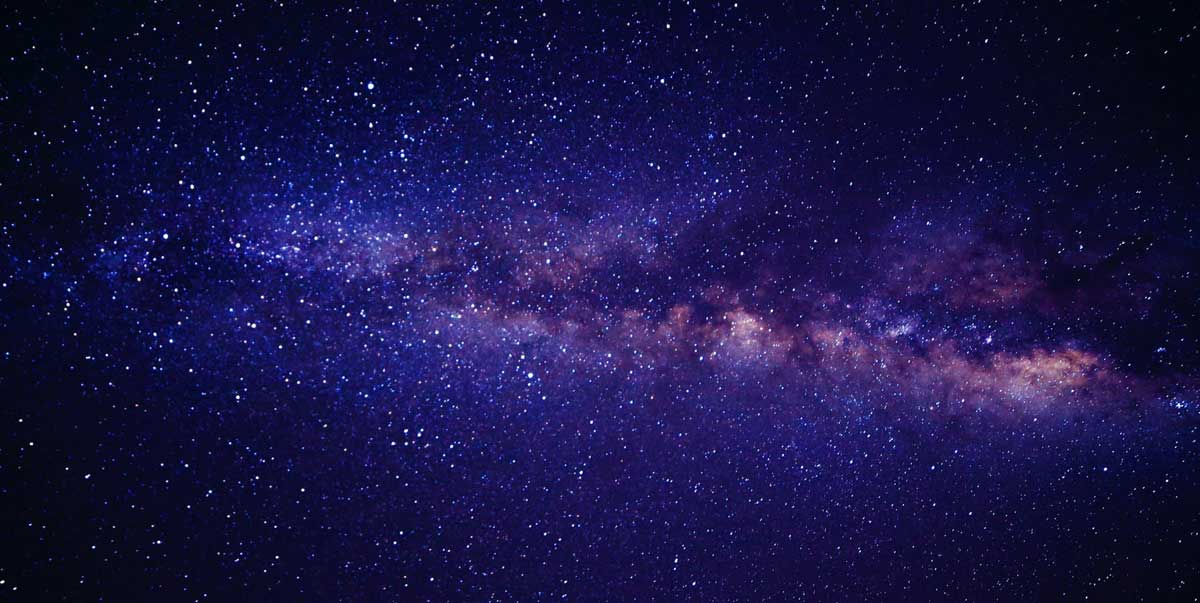 Field Service Management Software QuickBooks – Leading Guide
---
Have you ever heard the saying, "time is money"? It's an old adage that has been around for centuries, but it still holds true in business today. As a field service manager or small business owner, managing your time to maximize profits can be a challenge. But what if there were ways to streamline your operations and save valuable time?
Using QuickBooks as part of your field service management could be one way to do just that. By automating processes such as invoicing, payments collection, revenue tracking, and more—QuickBooks helps managers stay on top of their workflow while avoiding costly errors along the way. Read on to find out how this powerful software program can help you get organized and maximize productivity within your organization.
In this article we'll discuss the benefits of using QuickBooks for field service management and why it should be a key component of any successful operation. We'll also explore some tips and tricks for getting started with QuickBooks so you can start streamlining your process right away!
Maximize Efficiency With Quickbooks Field Service
QuickBooks Field Service is a powerful tool for streamlining field service management. With this software, you can quickly and easily manage all aspects of your business's operations, from scheduling to invoicing. The intuitive interface makes it simple to set up an effective workflow that helps maximize efficiency and minimize mistakes. QuickBooks Field Service also provides a comprehensive suite of features designed specifically for the needs of field service businesses such as automated customer notifications, real-time job tracking, and customizable workflows.
The mobile app version of QuickBooks Field Service makes managing your field services even easier by allowing employees in the field to access their tasks on the go with just one click. Employees can check availability, view customer information and task details, update job status, create reports, and more – all without having to be tied down to a desk or laptop. As well as simplifying daily tasks, the mobile app gives managers better visibility over each employee's performance while they are out in the field.
In addition to its efficient workflow capabilities and convenient mobile app feature, QuickBooks Field Service also offers integrations with popular third-party applications such as Salesforce CRM, Google Maps API integration for GPS location tracking, Zendesk ticketing system integration for increased support responsiveness times and much more. These integrations help make QuickBooks Field Service one of the most comprehensive solutions available for streamlining your company's entire field service operation.
Automate Invoicing & Payment Processing
QuickBooks Field Service Automation helps streamline your field service management by automating invoicing and payment processing. This software integration with QuickBooks saves time, money and resources while providing accurate billing information.
Here are some of the benefits that can be achieved:
Improved cash flow:
Automatic invoice generation and payment reminders reduce late payments.
Track overdue accounts to maintain steady cash flow.
Streamlined billing process:
Create customized invoices quickly with automated data entry.
Configure discounts for bulk orders or recurring customers.
Increased efficiency in operations:
Integrate scheduling software for real-time updates on customer appointments.
Automate follow up emails after job completion to get feedback from customers.
The automation capabilities offered through QuickBooks Field Service help increase visibility into operations while minimizing manual processes associated with payment processing and invoicing. With this integrated system, you'll improve operational efficiencies, free up valuable staff time, and ensure accuracy across all transactions related to your business's field services.
Manage Customers With Ease
With lightning speed, QuickBooks Field Service Management simplifies customer management! It's an absolute game-changer when it comes to providing customers with remarkable service. Keep your customers informed and satisfied with the features below:
| Feature | Benefit |
| --- | --- |
| Mobile App | Access data from anywhere |
| Invoicing Automation | Get paid faster |
| Scheduling & Dispatching | Get jobs done on time |
| Accounting Integration | Track finances easily |
With access to a mobile app, you can stay connected to your team no matter where they are. Your field technicians have instant access to job info, customer history, and order information so they're prepared for any task that comes their way - all thanks to QuickBooks Field Service Management. Additionally, invoicing automation helps streamline payments from customers quickly and accurately. Plus, scheduling and dispatching is easier than ever; assign tasks according to individual availability or skillset in just a few clicks. Finally, integrating accounting into your operations makes tracking finances effortless.
QuickBooks Field Service Management takes care of customer management for you by automating processes that would normally take hours of manual labor. Instead of spending countless hours trying to keep up with everything yourself, let QuickBooks manage it all for you! Streamline your field service management today with this essential tool.
Enhance Your Mobile App Performance
When it comes to streamlining field service management, mobile apps are essential. With QuickBooks' Field Service Software and Mobile App, you can quickly track time spent on each job from any device or location. You'll be able to access customer information instantly and provide customers with real-time updates about the status of their order. The app also provides an easy way for technicians to enter notes about a job so that everyone in the office is kept up-to-date.
Using the software's built-in GPS feature, you can easily monitor your team's progress and make sure they're taking the most efficient route possible when traveling between jobs. This means less fuel costs as well as faster response times for customers. Furthermore, since all data is stored in Quickbooks cloud services, there's no need to worry about losing important documents due to misplaced equipment or devices being stolen.
The best thing about using this mobile field service software for QuickBooks is its ability to help optimize operations while still allowing technicians to work without interruption. By streamlining processes such as scheduling, invoicing, payment processing, inventory control and more, you can ensure that all tasks are completed efficiently and effectively - resulting in improved customer satisfaction and better profitability overall.
Boost Resource Utilization
Resource management is an important part of field service management, and QuickBooks can help. With its job costing feature, you can easily monitor the time spent on each project compared to your budget. This helps ensure that resources are being utilized efficiently and effectively. Plus, it allows for better forecasting so you know how much money needs to be allocated towards future projects.
QuickBooks also provides a comprehensive view of resource usage in real-time, giving you access to data from all across your organization. This means that any decisions made about resource allocation will be based on up-to-date information without having to wait for reports or manual entry. By tracking utilization trends over time, managers can make sure they're using their resources as efficiently as possible while staying within budget limits.
Having accurate records of resource use makes it easier to identify areas where improvements need to be made and make adjustments accordingly. As a result, businesses can optimize their operations and maximize productivity with minimal effort and cost involved. The improved oversight provided by QuickBooks gives business owners greater control over their field service management processes, enabling them to run smoother operations while reducing overall costs.
Streamline Estimating & Job Costing
With QuickBooks Enterprise Field Service, you can streamline your estimating and job costing processes. It's a powerful field service software that integrates with QuickBooks Online to provide cost estimates for each project and track costs throughout the entire process. This way, you always know how much it will cost to complete a job so that there are no surprises at the end of the day.
The integration also allows you to easily upload bills from vendors, record customer payments, and even create invoices directly in QuickBooks. Here is a list of features designed to help streamline your estimating & job costing process:
Powerful data analysis capabilities
Automated billing and invoicing
Ability to customize reports based on key metrics
Integration with existing systems
QuickBooks Desktop Field Service Management makes it easy to manage all aspects of projects and jobs – from initial estimation through completion. With this intuitive system, you'll be able to save time, reduce errors, and keep accurate records every step of the way. Whether you need real-time updates or historical reporting on past jobs, QuickBooks has everything you need for efficient field service management.
Increase Inventory Visibility
Gone are the days of manual inventory management. Streamlining your field service management with QuickBooks is a surefire way to increase visibility and improve accuracy in your inventory system. With an automated approach, you can easily track work orders and keep tabs on all the moving parts. Let's look at how this works:
| Column 1 | Column 2 |
| --- | --- |
| QuickBooks Dispatch | Create dispatch tickets for each job to ensure that employees have access to stock levels, pricing information, customer details, and more. |
| Automated Inventory Updates | When customers place orders or technicians drop off supplies, updates are automatically made to the inventory database so you never have to worry about discrepancies. |
| Low Stock Alerts | Get notified when items hit their minimum threshold level so you always know when it's time to restock. |
| Accurate Order Fulfillment & Tracking | Easily fulfill orders from any location without worrying about order accuracy or tracking shipments and deliveries manually. |
| Mobile Accessibility | Track inventory quantities while on-the-go by accessing real-time data through mobile devices—no need for bulky paperwork! |
QuickBooks provides a comprehensive suite of tools that make managing inventory easier than ever before—from creating accurate estimates and job costing to increasing visibility into current stocks levels with low stock alerts. With these powerful features at your disposal, streamlining your field service management has never been simpler. Now you can stay organized, save time, and deliver quality results every single day.
Generate Accurate Work Orders
With Quickbooks Field Service Automation Software, you can create accurate work orders quickly and efficiently. This field service management software helps to streamline your business operations by ensuring that all necessary information is included in each order. From job descriptions and customer details to estimated costs and payment terms, this software makes sure everything is accounted for when creating a work order. Additionally, with the integration of QuickBooks, you have access to financial data such as invoices and payments which eliminates manual entry errors.
By automating the process of generating work orders, businesses are able to save time spent on administrative tasks and focus more on their clients' needs. The software also simplifies the tracking of jobs from start-to-finish so there's less chance of confusion or double bookings. Furthermore, it allows for easy communication between employees and customers throughout the job—which means better customer service overall.
In short, QuickBooks Field Service Automation Software offers great benefits for those who need to streamline their field service management processes. With its powerful features like automated work order generation, integrated accounting tools, detailed tracking capabilities and enhanced communication options, it enables businesses to provide efficient services while reducing operational costs at the same time.
Integrate Field Service Software With Quickbooks Online
Integrating field service software with QuickBooks Online is an essential step for streamlining your business operations. This powerful cloud-based accounting solution can help you manage your finances and simplify financial reporting, while a specialized dispatch software will provide enhanced features that allow you to better organize and coordinate your field services activities. By integrating these two solutions, you'll be able to automate many of the processes associated with managing customer orders and scheduling field technicians.
With quickbooks dispatch software, companies are able to quickly respond to customer requests by creating tickets in their system which allows them to assign tasks to different technicians based on their availability or skill level. They can also track progress as each job moves through its stages and automatically generate invoices when completed. Additionally, they can keep customers informed about changes in order status as well as any delays or issues encountered during the process.
Using a dedicated field service software designed specifically for QuickBooks Online makes it even easier to ensure everything runs smoothly from start to finish. With one integrated platform, businesses have access to all the tools they need including real-time insights into technician productivity, automated billing and invoicing functionality, comprehensive resource management capabilities and more - providing end-to-end visibility into every stage of the workflow cycle. All this helps reduce manual errors so you can focus on delivering top quality service experiences.
By leveraging both quickbooks field service software and QuickBooks Online together, businesses can easily optimize their workflows while ensuring accurate data capture across multiple systems – leading to improved efficiency, increased profitability and higher levels of customer satisfaction.
Improve Mobility With Mobile Field Service Software For Quickbooks
Take your field service management to the next level with mobile field service software for QuickBooks. For example, consider a company that has used QuickBooks Online and manual processes to manage their daily workflow. With mobile field service software integrated into their QuickBooks account, they can now:
Easily track jobs in real time
Access customer records on-the-go
Automate invoicing and payments without having to manually enter data
Streamline job scheduling and dispatching
Receive notifications when tasks are completed or updated in the system
Cloud based field service management software helps companies like this improve mobility by eliminating paperwork and allowing technicians to access information from any location. This increases efficiency as it eliminates redundant processes such as double entry of data into multiple systems. Additionally, it simplifies operations by providing an all-in-one solution that integrates with other third party applications. Furthermore, cloud based solutions provide scalability so businesses can grow without worrying about exceeding capacity. By leveraging mobile tools designed specifically for quickbooks online field service, you can take advantage of these benefits while improving customer satisfaction through faster resolution times and better communication between teams.
By integrating mobile field service software with QuickBooks Online, organizations gain valuable insights into how their business is operating in real time which allows them to make informed decisions quickly. As a result, companies experience improved productivity and profitability due to increased visibility across departments and streamlined workflows associated with using cloud based field service management software with quickbooks integration capabilities.
Frequently Asked Questions
How Long Does It Take To Set Up Quickbooks Field Service?
Setting up QuickBooks Field Service is an efficient process that can be done quickly. It's a great way to streamline your field service management and save time on administrative tasks. Depending on the complexity of the application, it could take anywhere from a few hours to several days to set up.
When getting started with QuickBooks Field Service, you'll want to make sure you have all of your customer data entered into the system. This includes company names, contact information, billing addresses, payment info, and any other details associated with their accounts. Once this is in place, you can begin setting up the software for use in managing field services. You'll need to create separate records for each job or task related to field service such as scheduling appointments and creating invoices.
The last step is connecting QuickBooks Field Service with other applications that are used within your business. This allows for seamless communication between departments so everyone has access to the same information at all times. Additionally, integrating various apps makes it easier to track progress on projects and monitor performance over time. With quickbooks field service setup complete, your team will be able to work faster and more efficiently than ever before!
Does Quickbooks Field Service Offer Customer Support?
When it comes to managing field services, customer support is a key factor. If customers are not getting the help they need in a timely manner, then their experience may be negatively impacted. So does QuickBooks Field Service offer customer support?
The answer is yes! QuickBooks Field Service offers both email and phone support for customers who need assistance. Customers can expect fast response times from experienced staff members who understand their specific needs. Plus, users also have access to an online knowledge base full of helpful articles and tutorials that can provide guidance when needed.
Overall, QuickBooks Field Service provides comprehensive customer support so that all your service management needs can be handled quickly and effectively. With its combination of expert advice and self-service resources, you're sure to find the answers you're looking for - no matter what kind of issue arises.
Is Quickbooks Field Service Available On Ios And Android Devices?
Are you wondering if QuickBooks Field Service is available on iOS and Android devices? The short answer is yes! In fact, this popular field service management tool provides users with a convenient mobile app for both platforms.
The intuitive app makes it easy to access customer information and manage your work orders while you're on the go. You can view job details, create invoices, add notes and photos to jobs, track time spent working, set up recurring services – all from your device of choice. Plus, with real-time synchronization, any changes made in the office instantly appear in the app.
It's never been easier or faster to streamline your field service operations using QuickBooks Field Service. This comprehensive solution helps ensure that your team has every piece of data they need at their fingertips when they're out in the field so they can get more done without wasting valuable time.
Do I Need To Purchase Additional Software To Integrate Quickbooks Field Service With Quickbooks Online?
Do I need to purchase additional software to integrate QuickBooks Field Service with QuickBooks Online? This is a question many business owners ask when considering streamlining their field service management. Fortunately, the answer is no - you don't have to buy any extra software in order to use QuickBooks Field Service. Here are four reasons why:
It's fully integrated into QuickBooks Online, so you can access it directly from your accounting platform without needing to log-in elsewhere.
All data and information is securely stored within one system, meaning there's no risk of duplication or confusion between different systems.
The user experience is seamless and intuitive, making it easy for anyone to get up and running quickly with minimal setup required.
You only pay for what you use – no upfront costs or hidden fees associated with using this tool. In short,QuickBooks Field Service offers an efficient way to manage your field service operations without having to invest in costly additional software solutions. With its secure storage capabilities and intuitive user interface, it provides a great solution for businesses looking to save time and money by streamlining their processes. So if you're looking for a reliable and cost-effective way to manage your field service operations, consider giving QuickBooks Field Service a try!
Does Quickbooks Field Service Offer Data Backup And Recovery Services?
When it comes to managing a field service business, data backup and recovery is an important consideration. QuickBooks Field Service provides users with the ability to back up and recover their data quickly and easily. This ensures that all records are secure in case of any unexpected events or system failures.
The software has built-in features that help protect your data from unauthorized access, viruses, Trojan horses, and other malicious programs. It also offers scheduled backups so that your data remains safe even if there's been a power outage or other unforeseen event. Additionally, you can restore previous versions of your data for quick recovery after a crash or accidental deletion.
You don't have to worry about losing valuable information due to technical difficulties when using QuickBooks Field Service as the solution offers peace of mind by providing reliable support and robust security protocols. With its comprehensive suite of services designed specifically for field service businesses, this software makes protecting your data easier than ever before!
Conclusion
In conclusion, QuickBooks Field Service is a great way to streamline your field service management. Setting it up takes no time at all, and customer support is available if needed. You'll be able to use the app on both iOS and Android devices, so you're never far from access. Plus, there's no need for additional software - just integrate with QuickBooks Online! Finally, data backup and recovery services are provided too, so you don't have to worry about losing any of your important information.
Overall, what can I say? The whole experience has been a breeze! With its easy setup process and helpful customer support team, who could ask for more? Not me that's for sure - my field service management couldn't be smoother thanks to this fantastic product! All in all, I'm confident I made the right decision by using QuickBooks Field Service.
Get started with ServiceFolder
Manage Jobs & Staff
On Site Quote and Invoice
On Site Notes and Photos
Sync with Quickbooks Online
Print Designer for all Documents
Equipment/Asset Management
Customer Management
Leads Management
Inventory Management
Customer Notifications
Customer Fields
PriceBooks

Try

Now
---
ServiceFolder's field service scheduling software free plan is perfect for small businesses with up to three people or less. It includes time tracking, scheduling, and mobile app features that make it one of the best mobile field service management software solutions for small businesses available. It is perfect for any small business company within the field service industry that wants to use technology to increase performance and productivity.