Medical Equipment Software for

Scheduling and Management
Medical Equipment scheduling & managing software is an easy-to-use tool that integrates with QuickBooks.
Start Free - 1 User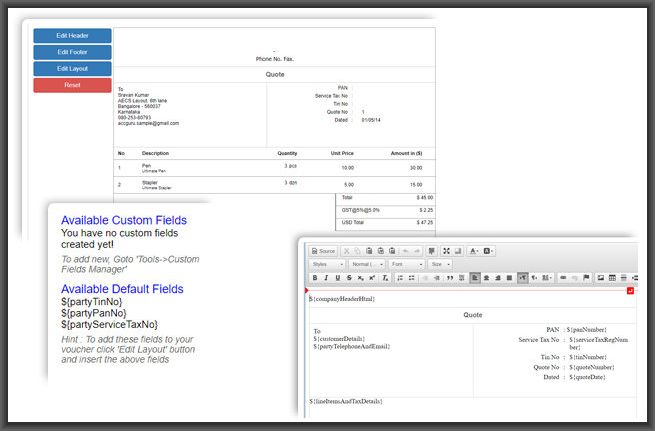 Medical Equipment Software Estimates/Quotes
Medical Equipment estimating Software can send estimates to pre-approve to customers before starting work orders. The hassle of mailing, explaining and approving estimates, dealing with people who don't pay, and working with lazy customers can make the Medical Equipment services more demanding.
Online payments allow for more convenience, expedited payment processing, and better tracking.
Create Medical Equipment estimates at the office or on the field
Send Estimates first, then convert to invoice, get customer signature next, and receive payments.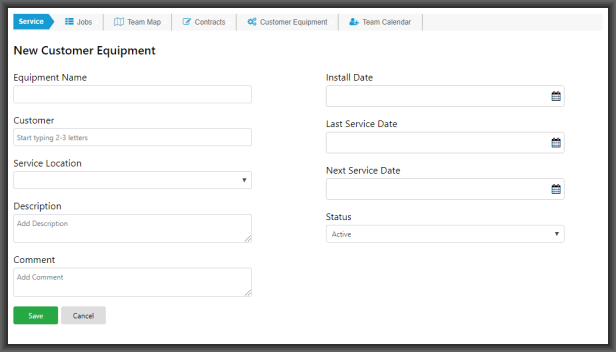 Medical Equipment Equipment tracking software
Keep detailed records of the maintenance required for highly expensive tools, such as generators, ladders, compressors, and other devices used for repairing air conditioners, or for the circulation of air on the field. This can be done with our best Medical Equipment maintenance software.
A centralized tracking platform like ServiceFolder's Medical Equipment Service Software for small business will help you keep records like equipment use, location, and age for several years so that information is available for when you need it. Using this wisely throughout your company for customers equipment ensures important information is accurate and reliable.
Improve your efficiency, avoid equipment damage, and reduce waste by staying on top of the maintenance process
Improve customer value and keep your expensive tools in top shape
Help make audits easy
Quick Support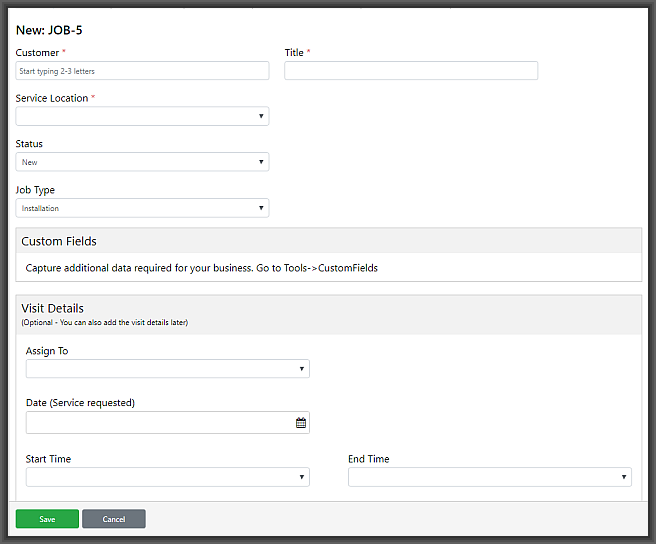 Medical Equipment Software with Job Management
Medical Equipment service demand and bidding have always been at their peak. ServiceFolder has designed a job management feature to help you relax as demand rises and work orders pile up. You can now sit at the counter, sip your coffee, manage jobs without the use of paper or pens, and ensure that your schedules and dispatching are delivered to customers quickly and easily. Your Medical Equipment field service can outwit all others if you have trained and skilled technicians, a loyal customer base, and an outstanding service software like ServiceFolder.
Sort your work orders by date, time, location, and urgency
Easily schedule and dispatch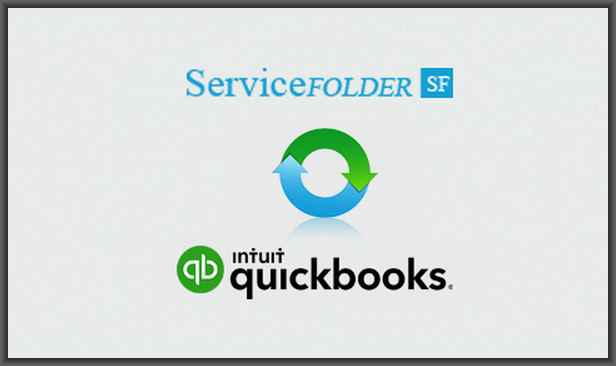 Medical Equipment software for QuickBooks Integration
With QuickBooks integration, our Medical Equipment software has been able to function more effectively and smoothly. The accounting software organizes your business' accounting data for you on the cloud, helps track your sales, import and categorize transactions and even generates reports. Medical Equipment business owners work hard to keep their businesses running smoothly, but often times can get tired. Timely estimates and invoices make the jobs of these successful companies more achievable. Collaborating with our Medical Equipment business software, business owners can access QuickBooks accounting to ensure their company is working billable hours.
No need to be an accounting professional to use the software
Create Invoices and payments within minutes and sync to QuickBooks
Help make audits easy
Quick Support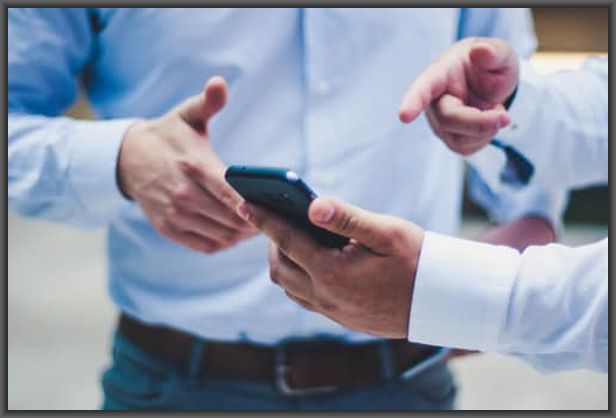 Medical Equipment Software with CRM
With the use of mobile Medical Equipment software, technician on the field can do the work better without having to call the office staff.
Site addresss
Invoice & Receipts
Quotes
Jobs
Contracts
Customer Equipment
Files & Photos
Job History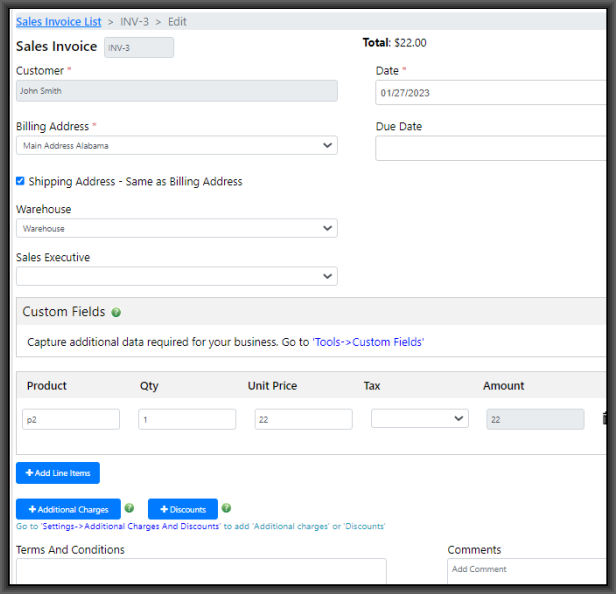 Medical Equipment invoicing Software
When the work is finished by the technicians, it's difficult to handle the paperwork and collect the cash. ServiceFolder have a better, more straightforward solution that will save you both time and money. ServiceFolder generates invoices as soon as the work is completed. To avoid physical contact, technicians can upload before and after pictures for reporting purposes, obtain digital signatures from customers, and accept online payments. Digital bills allow for greater social distance while also allowing for more work to be completed in less time.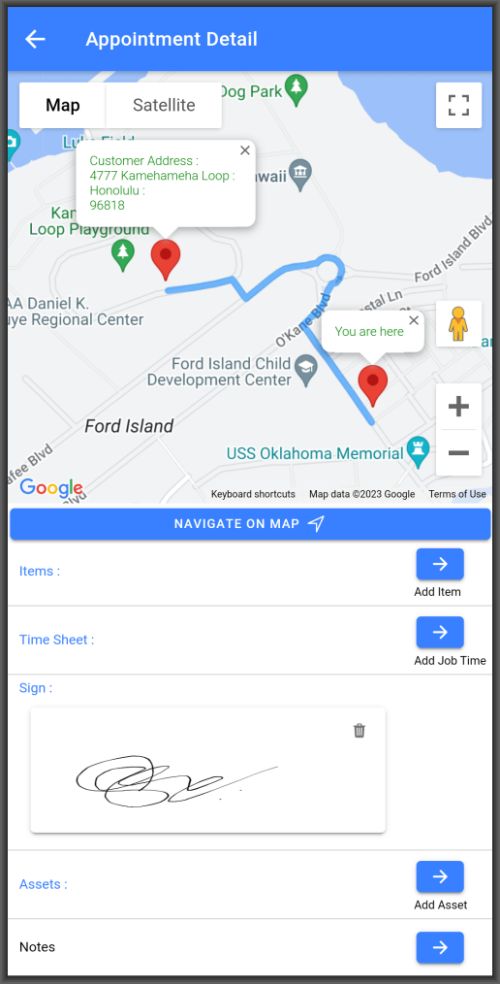 Mobile Medical Equipment Software
Technician on the field can do the work better without having to call the office staff
Medical Equipment technicians on the field can quickly create a customers and reduce phone conversation with the back office staff
The technician can collect the customer signature on the mobile. After collecting the signature, the signature is stored in the customers job record for further reference and printing.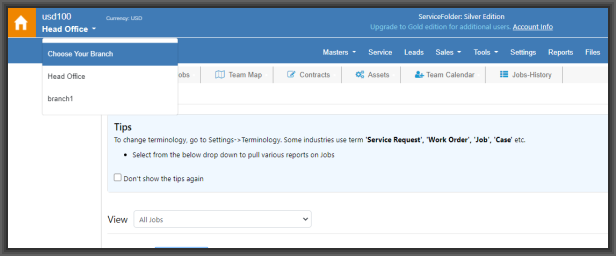 Medical Equipment Service Franchise Management Software
Without software, it is not easy to run a business. Operating a business with multiple locations is even more difficult. You require all-in-one Medical Equipment franchise management software that will save you time while also assisting you in growing your business. Our Medical Equipment business software will assist you in streamlining day-to-day operations, cutting costs, and gaining access to the real-time reporting you require to easily scale your franchise business.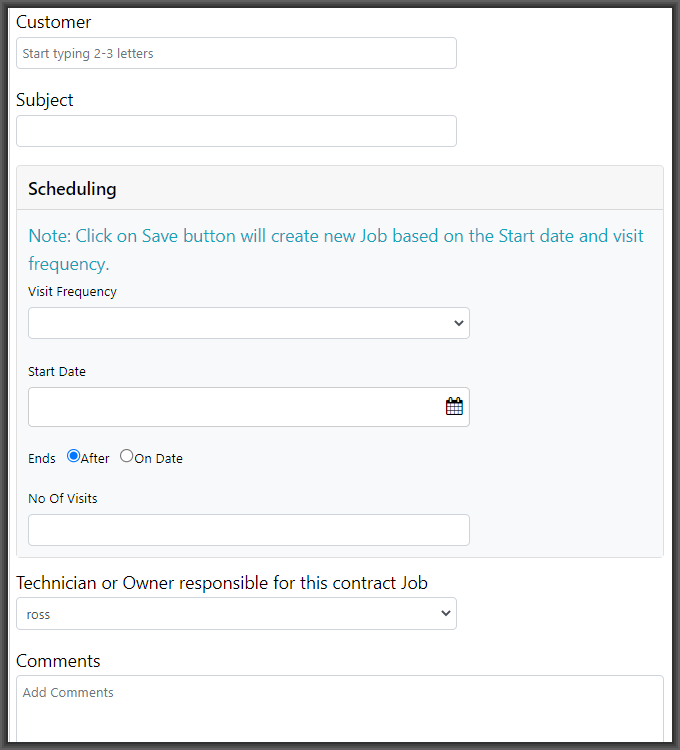 Contracts & Service Agreements
You can give your Medical Equipment technicians and sales the ability to instantly upsell extended warranties, service contracts, and maintenance agreements with ServiceFolder.
Create one job and schedule it to repeat with interval options such as weekly, quarterly, annually, or custom ranges to create automated recurring jobs for maintenance agreements. We designed the best Medical Equipment software for small businesses especially.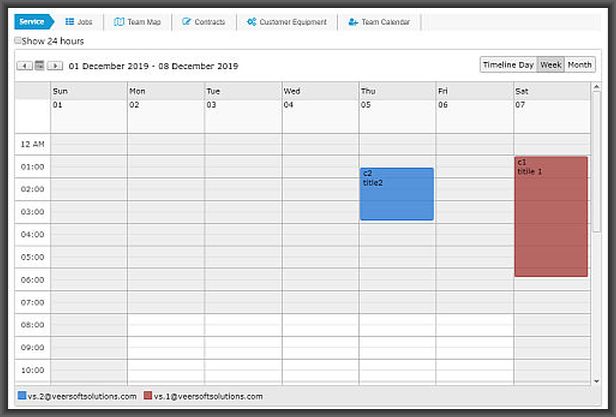 Medical Equipment Software for Scheduling & Dispatching
The scheduling overview for office staff to see what service technicians are scheduled for existing jobs. This will give them a better idea on which Medical Equipment technicians to schedule for future customer appointments.
Medical Equipment Software for Customer Notifications
Easily schedule a notification while creating or updating a visit/appointment from the desktop browser. Easily schedule a notification while creating or rescheduling a visit/appointment from the mobile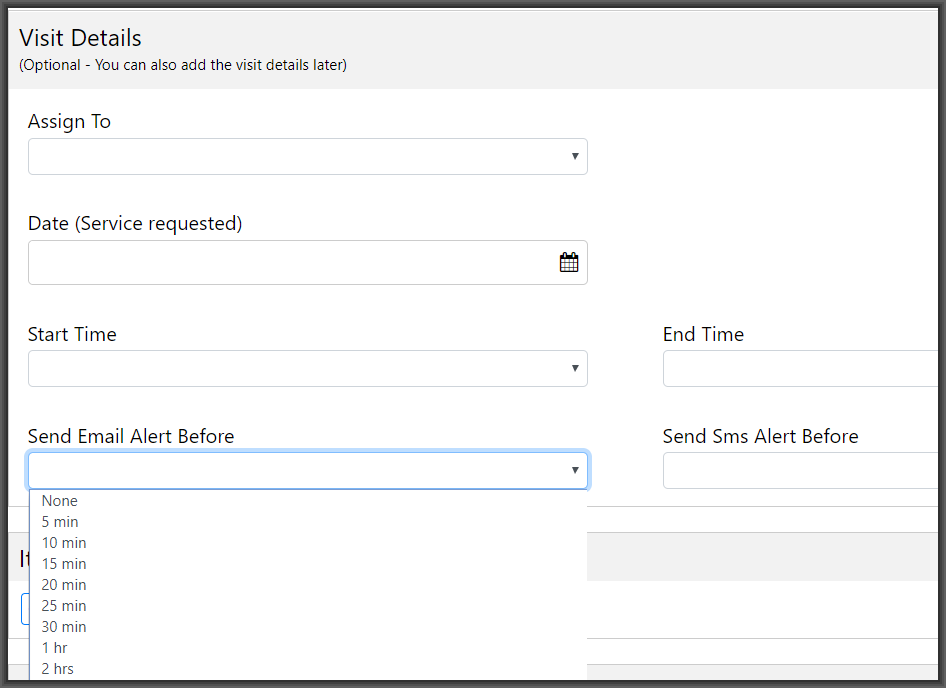 Medical Equipment Maintenance Service Software Solutions for Small Businesses
---
With ServiceFolder, you have access to a full range of industry-specific small business Medical Equipment Maintenance service management software solutions that will streamline paperwork, keep your company organised, and keep your clients informed.
Our Medical Equipment Maintenance service management software will allow Medical Equipment Maintenance service professionals and your office staff to manage your workforce, equipment, and time from any computer or mobile device. We make your life easier by automating workflows and enabling real-time job assignment so that your team can return to the job site, where it matters most.
Track Jobs & Work Orders
Technician assignment
Track Products sold/services for the job
Team Calendar at a glance
Advanced reports
Customer Equipment/Asset
Track the customer equipment
Track the Asset servicing schedule
Complete history of the equipment servicing
Google Maps
Track technician's locations
Search customer address directly on Google Maps
Automate SMS/Email
Schedule a notification to be sent to the customer or technicians
Complete control on the date and time of the notification
Schedule using Mobile or Internet Browser
Customer Portal allows customers to
View Jobs
View Invoices
View Quotes
Create a new job
Invoice & Receipts
Create part or full payment receipts and invoices
Additional charges like Labor for the whole invoice
Add discount for line items in the invoice
Create a new job
Choosing the right
Medical Equipment Management Software
---
Revolutionize Medical Maintenance With Fsm
The maintenance and servicing of medical equipment are critical aspects of efficient healthcare delivery. Medical equipment plays a vital role in diagnosing and treating patients, and any downtime due to equipment failure can cause significant disruptions in healthcare services.
To ensure quality healthcare and minimize interruptions, medical facilities must adopt robust maintenance strategies that prioritize regular equipment upkeep, supply of consumables and spare parts, and efficient management of inventory. The implementation of Field Force Management (FSM) software can revolutionize medical maintenance by providing an effective and efficient system for managing equipment maintenance, tracking inventory, and ensuring regulatory compliance.
FSM software is a crucial component of modern medical maintenance and plays a vital role in ensuring high-quality healthcare delivery. The software is designed to manage maintenance operations, track inventory, and provide essential support and training for healthcare professionals.
FSM software can help medical facilities to improve equipment uptime, reduce costs, and protect patient data while complying with regulatory requirements. Additionally, the software can be adapted to changing technologies, making it future-ready and highly adaptable to the needs of modern healthcare facilities.
Importance of Maintenance in Medical Equipment Management Software
Regular maintenance and servicing of medical equipment is crucial for ensuring quality healthcare, minimizing interruptions, and optimizing the use of consumables and spare parts.
The role of healthcare professionals in handling equipment is equally important, as they need to be trained in equipment handling to prevent damage and ensure safe use.
Moreover, timely maintenance and servicing help in detecting and fixing equipment faults before they lead to costly repairs or replacements. This not only ensures smooth equipment operation but also reduces the risk of equipment malfunction causing harm to patients.
Efficient and adaptable field force management systems that can track and manage inventory, schedule maintenance tasks, generate reports, and integrate with other healthcare systems while complying with regulatory requirements and safeguarding patient data are essential for revolutionizing medical maintenance.
Role of Field Force Management in Medical Maintenance
The effective management of field force plays a crucial role in ensuring the uninterrupted operation and quality maintenance of medical equipment. Field force management involves managing and coordinating field technicians who are responsible for maintaining and servicing medical equipment.
The field technicians are an essential part of the healthcare industry as they ensure that medical equipment is functioning correctly and efficiently, preventing breakdowns and reducing downtime. The role of field force management includes managing the schedules of field technicians, tracking their progress, and ensuring that they have the necessary tools and resources to perform their jobs effectively.
They also play a critical role in minimizing interruptions and ensuring quality healthcare by responding quickly to equipment breakdowns and malfunctions. The efficient management of field force is essential for providing quality healthcare services, reducing costs, and improving patient outcomes.
Future-Ready Medical Equipment Maintenance Software Features
Efficient and adaptable medical equipment maintenance software must be user-friendly for healthcare professionals while also being able to track and manage inventory, generate reports for management and analysis, and integrate with other healthcare systems. With the rise of a connected workforce, remote monitoring of equipment has become increasingly important for efficient service.
Predictive maintenance can improve equipment uptime and reduce costs, while scheduling and tracking maintenance tasks is crucial for minimizing interruptions and ensuring quality healthcare. Mobile access is also important for field technicians to access real-time data and respond to service requests quickly.
Get started with ServiceFolder
Manage Jobs & Staff
On Site Quote and Invoice
On Site Notes and Photos
Sync with Quickbooks Online
Print Designer for all Documents
Equipment/Asset Management
Customer Management
Leads Management
Inventory Management
Customer Notifications
Customer Fields
PriceBooks

Try

Now
---
ServiceFolder's field service scheduling software free plan is perfect for small businesses with up to three people or less. It includes time tracking, scheduling, and mobile app features that make it one of the best mobile field service management software solutions for small businesses available. It is perfect for any small business company within the field service industry that wants to use technology to increase performance and productivity.