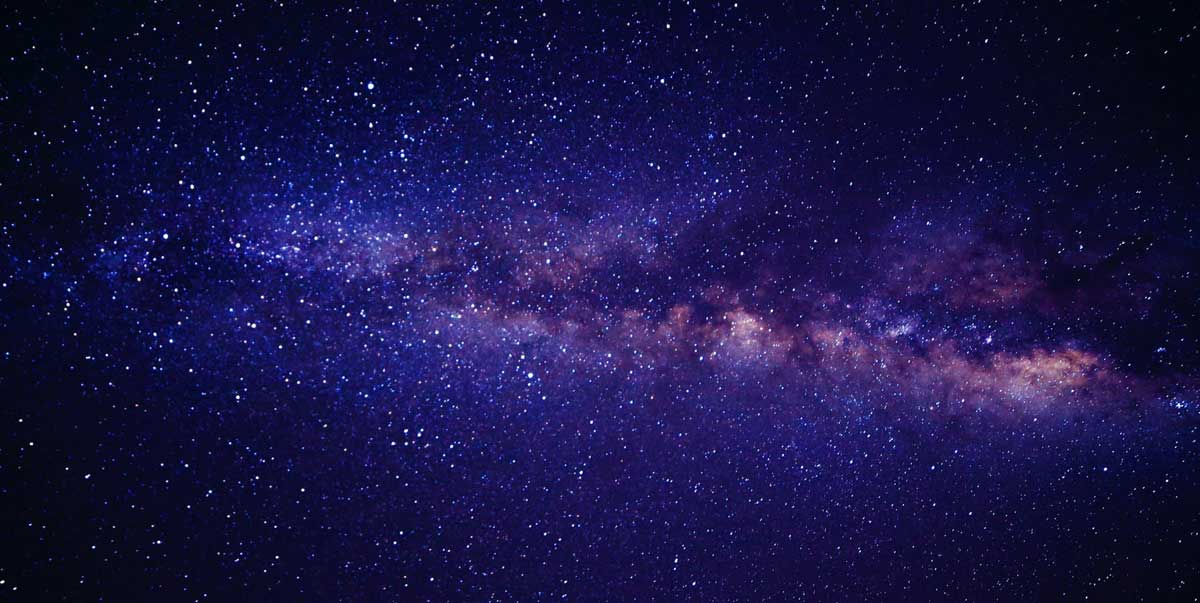 The Ultimate Guide to Best Apps for Cleaning Service in 2023
---
Are you a cleaning service looking for the best apps to help you manage your business in 2023? Look no further. We've put together 'The Ultimate Guide To Best Apps For Cleaning Service In 2023', so you can find which app works best for your needs. From customer scheduling and payments to invoicing and tracking job performance - we cover it all! Our guide will provide an overview of key features available from each app and how they compare against one another. So whether you're just getting started or need help transitioning to digital solutions, this is the ultimate resource for finding the right cleaning service apps for your business.
What to look for in a cleaning service app
When it comes to choosing the best cleaning service app for your needs, there are a few things you should consider. Firstly, check if the app is available on the App Store. MaidsApp and Service Professionals are two of the most popular apps in this category. Secondly, look into how easy it is to book home cleaning services through them - can customers access these services 24/7? Thirdly, see what type of payment methods or discounts they offer for their services. Lastly, make sure that all professionals listed on the cleaning service app have valid certifications and credentials. Doing so will help ensure not only quality results but also safety for those who use their services. All in all, picking an appropriate cleaning service app requires careful consideration of various factors before making a decision.
Benefits of using a cleaning service app in house cleaning services
Using a cleaning service app can provide many benefits to both customers and businesses. Apps for cleaning services are software programs that allow users to easily book, manage, and pay for their cleaning services all from one convenient place. Cleaning apps also offer digital payment options so customers have the flexibility of paying online with credit cards or other digital forms of payment. This makes it easier and faster for customers to complete transactions and get their desired results quickly.
Benefits of using a cleaning service software in the cleaning business
For businesses, this type of software simplifies administrative tasks like scheduling staff members and tracking payments. Additionally, data collected by these apps can help companies better understand customer needs and preferences in order to make informed decisions about pricing, marketing campaigns, and product offerings. All in all, using a cleaning service app is an efficient way for customers to receive the services they need while providing valuable insights for business owners.
Features Of A Good Cleaning Service App
When it comes to choosing the best cleaning service app for your home, there are a few features that you should look out for. First and foremost, the cleanliness of the home is paramount - an app lets you compare house cleaning services in order to find one with professional standards. Second, when selecting a cleaning service, make sure they use high-quality products; this ensures that your surfaces remain spotless after every job! Thirdly, always opt for the best customer service – asking questions or submitting special requests can be done easily on a top-notch app. Ultimately, by following these criteria you'll be able to select the perfect cleaning service for all your needs.
Emerging Trends In The Cleaning Business Industry
The cleaning business industry is rapidly evolving, with more and more cleaners turning to service apps as a way of streamlining their services. These apps offer an array of features that make it easier for both the customer and cleaner alike, from scheduling appointments to billing customers. With the emergence of app stores in recent years, these apps are now readily available and free to download. Cleaners can use them to keep track of clients, schedule tasks, manage payments and so much more! As technology continues to advance, there's no telling what new innovations will come forth in this space; but one thing's for sure - the cleaning business industry won't be slowing down any time soon.
Best Apps for cleaning service
ServiceFolder
The ServiceFolder app is a great tool for those in the cleaning service industry. It's available to download right away from any app store, free of charge. With this useful app, you can keep track of your services and tasks so that nothing slips through the cracks. The intuitive user interface makes it easy to plan out all your jobs and even add notes or reminders if needed. You won't have to worry about missing anything when using ServiceFolder as its comprehensive features make sure everything stays organized. From keeping records of your team members' workloads to tracking customer feedback, this app has it all covered! Its wide range of options also allows you to customize the experience just how you like it—so you can be sure that everything runs smoothly within your business. All in all, ServiceFolder will help streamline your operations for maximum efficiency.
Connecteam
Connecteam is a great choice for service professionals looking for an all-in-one solution that helps them stay organized. It offers features such as scheduling, task management, communication tools, time tracking, and more - making it easy to coordinate all aspects of operations. With its user-friendly interface, you can easily assign tasks to employees while ensuring they get paid accurately and on time. Whether you're running a small business or managing multiple teams across different locations, Connecteam has everything you need to streamline your cleaning services!
Jobber
Jobber app allows cleaners to manage their jobs in an organized way, streamlining the process and cutting down on time spent dealing with scheduling or paperwork. With features like automated billing and invoicing, easy job-tracking functions, and a comprehensive customer database, Jobber helps keep your service running smoothly and efficiently. Plus, its user-friendly interface means that everyone from cleaners to customers can get up to speed quickly without any extensive training required. All of these benefits make Jobber one of the best apps available for managing cleaning businesses in 2023.
Deputy
Deputy is an amazing software for cleaning service businesses that want to take their scheduling, monitoring, and tracking capabilities to the next level. With Deputy, you get access to a comprehensive suite of features that are free to download from the app store – making it one of the best apps like this on the market today! Here's why Deputy stands out:
You can easily create rosters in minutes with drag & drop functionality;
It supports multiple locations, so you can manage several sites at once;
The dashboard gives you real-time visibility into all tasks and employee performance.
Whether your business is big or small, Deputy offers scalability and reliability when it comes to managing your workforce. No matter how complex your scheduling needs may be, they have something suitable for everyone. So what are you waiting for? Give Deputy a try now!
Clean House
Clean House is a great option for those who need an app to book trusted house cleaning services. It can be downloaded from the App Store or Google Play and it offers five of the best home-cleaning apps that you can use to keep your home sparkling clean. Clean House makes booking fast and easy with just one click, so if you're looking for a reliable way to get your house cleaned up then this is definitely worth checking out. Plus, once installed, it's free forever - no subscription needed!
MaidsApp
Now, let's take a look at Maidsapp. This all-in-one app is the perfect solution for busy homeowners looking to schedule regular cleaning services and keep track of bathroom cleaning tasks. With this app, you can easily find reliable cleaners near your area who have great ratings from their customers. The best part? You'll save time and money on organizing your home - all in one place! So why wait any longer to get an organized and spotless home? Download Maidsapp today and start enjoying life with more free time!
Chorerelief
ChoreRelief is a powerful and convenient cleaning service app that's quickly becoming popular among customers. What sets it apart from other apps like MaidsApp, Housecall Pro, or any others? ChoreRelief offers a few unique features:
Create customizable cleaning tasks - With ChoreRelief you can create custom plans for each of your clients and easily assign them to the cleaners with just one click.
Organize & manage your cleaning schedule - The easy-to-use calendar makes it simple to plan out when different jobs need to be done so everything runs smoothly.
Track progress in real-time - You'll always know what needs to get done by monitoring task completion status in real-time.
Detailed reports & analytics - Keep track of how well you're doing and make smarter decisions on how to improve efficiency thanks to detailed reports and analytics available through the app. ChoreRelief provides a comprehensive solution that allows users to efficiently complete their cleaning tasks while also staying organized, saving time, and getting accurate insights into their business performance.
Handy
At this point, it's clear that having a cleaning app is essential for any business in the home-cleaning industry. But what makes one app stand out from another? That's where handy comes in – offering an intuitive platform with all the features you need to run your cleaning service efficiently and confidently. From managing customer bookings, scheduling services, tracking progress, and providing real-time updates to clients, Handy has become the go-to choice for those looking for the perfect cleaning app. With its straightforward interface and comprehensive range of features, Handy allows users to save time and provide superior quality services. Whether you're just starting out or have been running a successful cleaning business for years, Handy is sure to take your operations to the next level!
Housecall Pro
With Housecall Pro, professional cleaners can easily keep track of their cleaning service tasks and pricing options. This app is available for both iOS and Android devices, making it easy to access regardless of the device you're using. It also allows users to book appointments, assign tasks to team members, set up invoices and payments, manage customer information, and more. With its intuitive interface and powerful features, it's no wonder that Housecall Pro has become one of the most popular apps among cleaning service providers in 2023. All in all, this user-friendly app is a great choice if you're looking for an efficient way to stay organized with your business operations.
Spotless
When it comes to finding the perfect cleaning service app, 'Spotless' is unrivaled. Its features are tailored for services like housekeeping and carpet cleaning, providing customers with an easy-to-use interface that makes their lives much simpler. The app can be downloaded from the App Store free of charge, giving users access to a plethora of tools and resources at no cost. With Spotless, cleaners can stay organized with task lists, track customer satisfaction scores, and even manage invoices in one place – all while on the go! If you're looking for the ultimate cleaner service app this year, look no further than Spotless: it's sure to make your life easier in more ways than one.
Choosing The Best House Cleaning App
Finding the best house cleaning app can be daunting - the market is saturated with options. But don't worry, we've done all the hard work for you! In this article, we'll provide our list of 5 best apps that offer house cleaning services and help you to schedule regular cleanings. Whether it's finding cleaners near you who fit your budget or convenience, these top-notch apps have got you covered. With their user-friendly design and efficient booking process, they make scheduling a breeze. So read on and see which one suits your needs best!
House cleaning app can help schedule cleaners efficiently
Choosing the best house cleaning app can be overwhelming, but it doesn't have to be. With a little research on the available options and an understanding of your needs, you'll find that one of these apps is right for you. Maidsapp is one such software solution specifically designed for those in the cleaning service industry who need to effectively schedule their cleaners. This powerful cleaning service app allows users to quickly book appointments with professional maid services and make payments directly from their smartphones or computers. The convenient user interface makes it easy to set up and manage multiple accounts at once, meaning businesses can easily keep track of all their cleaners' activities in one place. By using this innovative cleaning app, business owners can ensure their scheduled cleaners are working efficiently and providing quality customer care.
The Benefits Of Using Technology For Your cleaning company
Using technology for your cleaning company in 2023 is a surefire way to ensure success. Apps provide an easy-to-use platform where clients can quickly access professional cleaning services and house cleaning services from the comfort of their own homes or office. With these apps, you'll be able to offer a range of customized solutions so that customers can find exactly what they need from your cleaning company. You'll also have access to insights like customer feedback and analytics on how well your services are performing, giving you valuable information about what works best for your business. Technology has revolutionized the industry by making it easier than ever before to book appointments and make payments right through the app itself - thus eliminating any time wasted on paperwork or manual processes. This provides convenience not only for you but also for the customers who use your service, allowing them to get back to work faster with clean spaces that meet all their requirements.
Conclusion
It's clear that there are a variety of cleaning services available in 2023. From reliable and eco-friendly options to pet-friendly solutions, you can find the perfect app for your needs. It's important to consider how often you need a cleaning service when making your decision. Additionally, be sure to look out for any discounts or promotions as they may make your experience even more affordable. Ultimately, finding an app that best fits your lifestyle is key to getting the most from your cleaning service. We hope this guide has given you all the information you need to choose the right one for you!
Frequently Asked Questions
How Often Should I Use A Cleaning Service?
Choosing how often to use a cleaning service can be tricky, but it ultimately depends on your lifestyle and budget. If you're someone who is busy with work or family commitments, using a cleaning service once every two weeks may be ideal for keeping your home tidy without too much effort on your part. Alternatively, if you have the resources and prefer to have a deeper clean more frequently, then hiring cleaners weekly could be the right choice for you. Either way, having access to reliable cleaning services can help make life easier and give you some peace of mind in knowing that your space will always look its best.
What Are The Most Reliable Cleaning Services?
When it comes to finding reliable cleaning services, you want to make sure that the company has a good track record and is known for their quality of service. Before hiring any cleaning service, do your research on reviews and customer feedback to ensure they are reputable—this will help provide peace of mind when trusting someone with your space. Look out for online ratings, social media posts, and review sites such as Yelp! or Google Reviews. Make sure to ask questions about the experience level of their staff, how long they have been in business, what kind of insurance coverage they carry, and if there are any additional fees associated with their services. Doing due diligence upfront can save time and money down the road.
How Secure Is The Data Stored On A Cleaning Service App?
Cleaning service apps are becoming increasingly popular, and one of the most important considerations for users is data security. Thankfully, many of these app developers prioritize user safety by providing secure encryption protocols to protect customer data. Some apps also offer additional measures such as two-factor authentication, which can help ensure that your information remains safe even if someone else gains access to it. Additionally, all reputable cleaning service apps should have a privacy policy in place so you understand exactly how your personal data will be used and kept secure.
Are There Any Cleaning Services That Offer Pet-Friendly Cleaning Solutions?
Cleaning services that offer pet-friendly solutions are becoming increasingly popular, as more people strive to find ways to keep their homes clean without risking the health of their furry family members. With many cleaning service apps offering eco-friendly and pet-safe products, you can now enjoy a deep clean while still keeping your pets safe from harsh chemicals. These apps also provide tips on how to maintain a healthy home for both humans and animals alike. So if you're looking for an easy way to clean up after your four-legged friends, look no further than these pet-friendly cleaning services!
How Much Does A Cleaning Service App Cost?
When it comes to cleaning service apps, the cost can vary significantly. The price will depend on factors such as the features you need, how complex your app is, and who's developing it for you. For example, if you go with a professional development company, expect to pay anywhere from $10,000-$30,000 or more. However, there are also many DIY options available that let you create an app without needing any coding knowledge - these services typically charge monthly fees starting at around $50/month.
Is There A Way To Track The Progress Of A Cleaning Service Job Through An App?
Tracking the progress of a cleaning service job through an app is becoming increasingly popular with businesses and homeowners. Services such as Cleanly and TaskRabbit provide their customers with real-time updates on the status of their jobs, allowing them to stay informed throughout the entire process. Other apps like HouseCall Pro let users track each task they have assigned to cleaners while providing detailed reports on all completed tasks. With these features, customers can rest assured that their cleaning services are being carried out quickly and efficiently.
Disclaimer: Some information is provided through AI. Users should always conduct their own research and consult with qualified professionals before making any decisions.

Try

Now
---
ServiceFolder's field service scheduling software free plan is perfect for small businesses with up to three people or less. It includes time tracking, scheduling, and mobile app features that make it one of the best mobile field service management software solutions for small businesses available. It is perfect for any small business company within the field service industry that wants to use technology to increase performance and productivity.