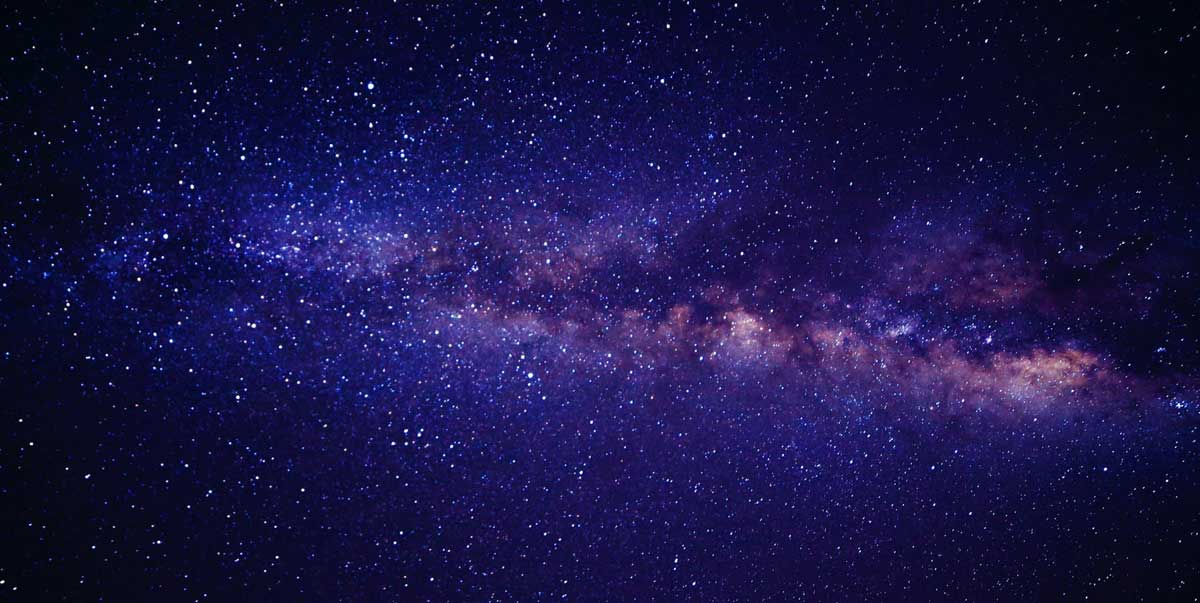 Best Lead Generation Websites For Electrical Contractors
---
Lead generation is a crucial part of any business, and electrical contractors are no exception. With the right lead generation website, an electrical contractor can boost their customer base and increase profits. Fortunately, there are many great options available for those in need of quality leads that fit within their budget. In this article, we'll discuss some of the best lead generation websites for electrical contractors who want to maximize their reach and grow their business!
Each website will be discussed with its pros and cons in order to help you make an informed decision on which one fits your needs best. We'll also go into detail about how each website works so you know exactly what kind of services they offer. By the end of this article, you should have all the information needed to choose the perfect lead generation website for your company's needs!
Leadfuze
LeadFuze is an essential lead generation tool for electrical contractors looking to increase their client base. This powerful software can save hours of manual work, allowing you to focus on what's important: building relationships with potential clients. With LeadFuze, you get access to contact info and data from over 200 million businesses in the U.S., plus advanced search filters including location and industry type. You also have the ability to add custom fields and store notes on each prospect so that you never miss an opportunity.
With its intuitive user interface, it takes minutes to find leads and start generating more sales opportunities. Plus, LeadFuze has a built-in CRM system that enables users to manage contacts, track emails, set reminders, schedule follow-ups and measure progress all in one place—making it easy for you to stay organized as your business grows. And if you need help getting started or just want some advice along the way, LeadFuze provides dedicated support staff who are ready to answer any questions you may have about lead generation strategies for electricians.
LeadFuze offers reliable results at an affordable price point, making it perfect for startups and established companies alike. It's no surprise then that this comprehensive platform has become increasingly popular among those in the electrical contracting field seeking new ways to drive growth within their businesses. So why wait? Get started today and see how LeadFuze can take your company's lead generation efforts to the next level!
Uplead
Moving on from LeadFuze, UpLead is a powerful lead generation tool for electrical contractors. It offers a comprehensive suite of features and services to help you identify new prospects quickly and easily. With its proprietary database, it allows users to access over 30 million business contacts across the globe in real time.
UpLead's user-friendly interface makes it easy to search for potential leads by filtering them according to specific criteria such as company size, industry, location and more. You can also customize your searches based on other attributes like job titles or contact information. This helps you target only those businesses that are most likely to be interested in what you have to offer.
Lastly, UpLead ensures data accuracy with verified emails so that all your hard work doesn't go down the drain due to invalid addresses or outdated contact details. Moreover, their customer service team is available 24/7 should you need any assistance with navigating the platform or generating leads through UpLead. Here's an overview of some of its key features:
Database & Search Features:
Comprehensive global database
Customizable filter options
Accurate email address verification
Customer Support Services:
Live chat support
24/7 telephone support * Knowledge base and resources
Avention
Avention is a powerful lead generation website for electrical contractors that can take their business to the next level. From finding leads to closing deals, Avention offers complete coverage of all aspects of the sales cycle. With its intuitive interface and comprehensive data sets, it's no wonder that so many electricians are turning to this site when looking for new clients.
Primarily, what makes Avention such an impactful tool is its AI-driven search engine which quickly finds potential prospects based on specific criteria such as geography or industry sector. This helps users easily identify those most likely to convert into paying customers, allowing them to focus their efforts in the right places. Additionally, Avention's wide range of analytics tools allow businesses to track ROI from campaigns and make informed decisions about future marketing strategies.
As if these features weren't enough, Avention also allows users access to exclusive reports on targeted companies that provide valuable insights into customer behaviour and purchasing trends - giving electricians the edge they need over their competition. Electricians who use Avention can rest assured knowing they have one of the best lead generation websites on hand at any time.
Zoominfo
ZoomInfo is a powerful tool for lead generation in the electrical contractor industry. It provides detailed contact information on business owners, decision makers and executives within this sector, enabling you to create highly targeted leads with ease. With access to over 200 million contacts from 14 million businesses across the globe, ZoomInfo makes it easy to find quality prospects quickly.
The data provided by ZoomInfo is extremely accurate and up-to-date. It offers comprehensive profiles that include contact information like telephone numbers and direct emails as well as demographic insights such as job titles, company size and location. This allows you to segment your target audience more effectively so you can tailor campaigns accordingly.
Furthermore, ZoomInfo's intuitive dashboard enables you to track progress towards specific goals, providing useful metrics about success rates over time. Its reporting functions also allow you to identify trends in customer behaviour which can be used to improve future campaigns or inform strategic decisions. All in all, ZoomInfo offers an invaluable resource for generating quality leads in the electrical contractor industry.
Lead411
Moving on from ZoomInfo, Lead411 is another great online platform that could prove incredibly beneficial to electrical contractors looking for the best lead generation websites. It offers a comprehensive suite of services designed to help businesses easily find contacts and emails they need. With its intuitive interface, Lead411 makes it easier than ever to search through millions of business profiles with just a few clicks. Its advanced algorithms can detect trends in customer behaviour and identify potential leads quickly and accurately.
Lead411's powerful search engine allows users to filter results by job title, industry, location or even company size, making it easy to narrow down your target audience. Furthermore, you can use their "Smart Search" technology which will recommend relevant keywords for more accurate results. Additionally, Lead411 also provides detailed contact information such as phone numbers and mailing addresses so that you don't have to waste time trying to locate them manually.
Overall, Lead411 is an excellent resource for any electrical contractor who wants access to high-quality leads quickly and efficiently. The website's user-friendly design makes it simple to navigate while its wide range of features helps ensure maximum accuracy in finding potential customers. Whether you are looking for new prospects or existing clients, Lead411 has everything you need right at your fingertips.
Lead411 Pro
Lead411 Pro is the ideal lead generation website for electrical contractors. This comprehensive platform provides users with access to a huge selection of potential customers, giving them the opportunity to generate more leads and expand their business. Lead411 Pro offers an array of features that make the process of finding new clients easier than ever before.
The first feature on offer is advanced search capabilities. With this tool, you can quickly narrow down your target audience by refining search parameters such as location, industry type, company size and even job titles. Once you have identified your customer segment, Lead411 Pro will provide detailed contact information including direct email addresses so that you can get in touch with them right away.
Lead411 Pro also offers exclusive insights into each customer's profile which helps inform marketing decisions. You can view past interactions between businesses and track any ongoing conversations or projects they may be involved in. Utilizing these insights allows electrical contractors to craft tailored messages that are best suited for their prospects needs and increase their chances of conversion significantly.
Salesfully
Salesfully is a great lead generation website for electrical contractors to explore. It allows you to easily search and filter through millions of contacts, so you can quickly find the leads that fit your criteria. Salesfully also provides essential contact info like emails, phone numbers, and social media profiles with each result — making it easy to get in touch with potential customers. The platform even offers an impressive selection of email templates designed specifically for businesses seeking out electrical contractors. With just a few clicks, you can craft professional messages tailored to any job or customer need. You don't have to be tech savvy to simplify your outreach process on Salesfully either; its intuitive interface makes navigating the site stress-free and enjoyable. All these features make it an ideal resource for finding qualified leads who are ready to work with you now. By taking advantage of this powerful online tool, electrical contractors can drastically reduce their time spent searching for new customers and increase their chances of closing more sales!
Leadlocate
LeadLocate is one of the best lead generation websites for electrical contractors. It's simple to use and provides an extensive range of features that make it great for any size business. With LeadLocate, you can quickly access local leads in your area, customize lists to target specific customers, receive real-time notifications when new leads are available, and track lead engagement with interactive analytics reports. Plus, their advanced search function allows you to easily find exactly what you're looking for.
The team at LeadLocate also goes above and beyond to provide helpful customer service. Whether you need help setting up a campaign or have questions about their services, they'll be there every step of the way. They even offer custom training sessions tailored specifically for electrical contractors so you can get the most out of their platform.
LeadLocate makes finding potential customers fast and easy—giving businesses the confidence they need to grow their operations and succeed in today's market. If you're an electrical contractor looking for a reliable source of quality leads, then LeadLocate may just be your ideal solution!
Leadgrabber Pro
LeadGrabber Pro is the ultimate lead generation tool for electrical contractors. It offers a comprehensive set of features that can help you quickly find and qualify prospects, making it easier than ever to promote your business. With LeadGrabber Pro, you get access to an extensive list of websites where potential customers are actively searching for services like yours. Plus, its powerful web scraping tools let you gather all relevant contact information in just minutes, so you don't have to waste time manually researching each prospect.
Once you've gathered enough data on prospective clients, LeadGrabber Pro also helps you segment them based on specific criteria such as location or industry type. This allows you to customize your marketing campaigns more accurately and target only those who are most likely to be interested in your services. Moreover, LeadGrabber's intuitive interface makes it easy to track progress over time – allowing you to measure ROI from different campaigns at any given point in time.
With LeadGrabber Pro, growing your customer base has never been easier! Whether you're looking for new leads or want to identify ideal prospects faster, this platform provides everything needed for successful lead generation efforts. So take advantage of its powerful capabilities and start generating quality leads today!
Leadmaster
LeadMaster is the ultimate lead generation website for electrical contractors. With its intuitive interface and powerful features, LeadMaster provides electricians with an effective way to build their client base. It offers a comprehensive set of tools to create, manage, and track leads while helping electricians close more deals than ever before.
The LeadMaster platform helps reduce time spent handling manual tasks by automating repetitive processes like email marketing campaigns and follow-ups. Its advanced search capabilities allow users to quickly find relevant prospects from thousands of potential customers. Plus, LeadMaster keeps track of customer interactions so that electricians can stay in touch even when they're away from their desks.
By leveraging innovative technology and providing easy-to-use features, Leadmaster empowers electrical contractors to maximize their business growth without sacrificing quality or efficiency. This makes it the perfect tool for those looking to increase their sales and take their operations to the next level.
Leadiq
Moving on from LeadMaster, we now come to the second of our recommended lead generation websites for electrical contractors: LeadIQ. This platform offers a comprehensive set of features specifically tailored to meet the needs of electricians and other professionals in the trade. With an intuitive user interface and powerful tools, it's easy to find qualified leads quickly without any guesswork involved.
LeadIQ makes use of sophisticated algorithms that analyze potential customers based on their online activity, giving you access to real-time data about your target audience so you can make informed decisions about who to contact first. You can also track your marketing campaigns with detailed analytics reports, helping you identify which channels are producing the best results and where improvements need to be made.
By taking advantage of LeadIQ's extensive suite of features, electrical contractors will have all they need to create successful lead generation strategies with ease - no more wasting time searching for leads or trying out different methods blindly! With this invaluable resource at hand, companies can focus their energy on following up with prospects and closing deals instead.
Leadsimple
LeadSimple is one of the leading lead generation websites for electrical contractors. A great example of how LeadSimple can help your business grow is what happened with ABC Electrical Contractor, LLC. After using LeadSimple's website and marketing integration services, they were able to increase their customer base by 30%, reduce their cost per acquisition by 40%, and double their net profits in just 6 months!
Here are four key points that make LeadSimple stand out from other lead generation websites:
Easy-to-use dashboard so you never miss an opportunity to capture a potential client
Automated marketing campaigns designed specifically for electrical contractors
Dedicated support team to ensure quick response times when dealing with inquiries or technical issues
Advanced analytics capabilities so you always know which tactics are working best for your business
With all these features and more, it's no wonder why so many electrical contractors choose LeadSimple as the go-to platform for capturing leads online. By leveraging automation tools and insights into your customer data, LeadSimple helps you maximize efficiency while optimizing conversions – meaning more clients at lower costs without sacrificing quality service or results.
Frequently Asked Questions
What Is The Cost Of Using A Lead Generation Website For Electrical Contractors?
Using a lead generation website for electrical contractors provides businesses with an efficient and cost-effective way to find new leads. Depending on the type of service you choose, costs can range from free to hundreds of dollars per month. To ensure you get the most out of your investment in lead generation services, it's important to research different providers and select one that best meets your needs and budget.
How Quickly Can I Expect To See Results?
When it comes to lead generation, the results you can expect depend on several factors. It's important to note that there is no one-size-fits-all approach here and different strategies may produce varying timelines of success. Generally speaking, if you're using a good lead gen website for electrical contractors, you should start seeing quality leads coming in within a few weeks or months, depending on your specific goals.
Does The Lead Generation Website Offer Any Customer Support?
When it comes to lead generation websites, customer support is an important factor to consider. A website that offers reliable and timely assistance can be a tremendous help when it comes to getting the most from your marketing efforts. Look for lead generation services that provide 24/7 customer service with knowledgeable staff who understand the complexities of electrical contracting. With the right support in place, you'll be able to get more out of your lead gen campaigns without having to worry about any technical issues or delays.
Is The Lead Generation Website Easy To Use?
When it comes to lead generation, ease of use is essential. A website that's difficult to navigate or understand can be a huge barrier for businesses seeking new leads. That's why many electrical contractors prefer websites with intuitive interfaces and simple navigation options so they can quickly find the leads they need. Many top lead generation websites today offer easy-to-understand dashboards, step-by-step tutorials, and helpful customer support teams to ensure users are always able to take advantage of all the features available. With these convenient tools in place, electrical contractors have access to quality leads without worrying about complicated setups or steep learning curves.
How Often Does The Lead Generation Website Update Their Data?
Lead generation websites for electrical contractors should be updated regularly in order to ensure accurate, up-to-date information. The frequency of updates will vary depending on the website and industry trends; however, it's important to check that a lead generation website is consistently updating their data so you can have confidence that your leads are reliable.
Conclusion
As an expert in the lead generation industry for electrical contractors, I can confidently say that there is no better way to get more leads than by utilizing a reliable lead generation website. Not only are these websites cost effective, but they also provide instant results and unbeatable customer support every step of the way. Plus, you don't need any special skills or knowledge to use them - anyone can do it! And with their always-updating data, you're sure to never miss out on potential customers. In short, if you want to generate quality leads quickly and efficiently, then using a lead generation website is absolutely essential!

Try

Now
---
ServiceFolder's field service scheduling software free plan is perfect for small businesses with up to three people or less. It includes time tracking, scheduling, and mobile app features that make it one of the best mobile field service management software solutions for small businesses available. It is perfect for any small business company within the field service industry that wants to use technology to increase performance and productivity.