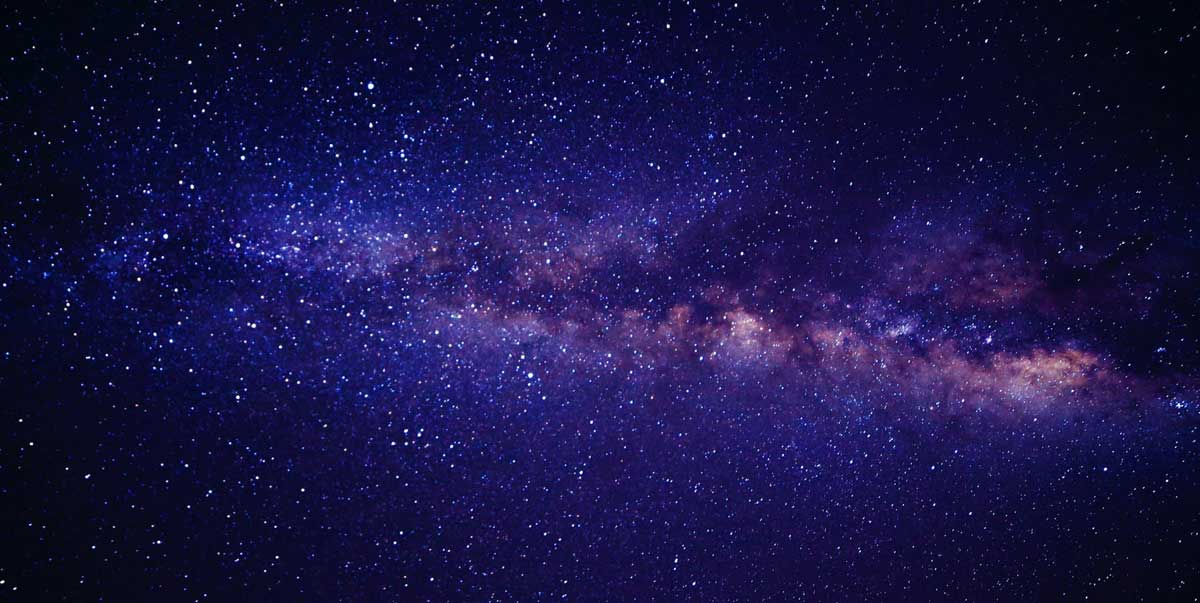 Best Apps For Electricians In 2023
---
Electricians are always on the lookout for new apps to help them make their jobs easier. In 2023, there will be plenty of great options available. From software that helps electricians diagnose problems quickly and accurately to tools that allow them to collaborate with other professionals, these top-rated apps can make a huge difference in an electrician's workflow. Read on to find out more about the best apps for electricians in 2023!
The world of technology is constantly evolving, and it's no different when it comes to electricians. Apps have become invaluable tools for everyone from novice DIYers to skilled professional tradespeople like electricians. With so many apps being released every day, it can be hard to know which ones are worth investing your time and money in. We've done all the research for you - here are some of the best apps for electricians in 2023!
ServiceFolder
Service is a comprehensive tool designed to streamline your electrical business operations, whether you're working on-site or at the office. With the ServiceFolder app, you can easily communicate with clients, monitor your team's progress, and manage your business from anywhere.
Here are some ways that ServiceFolder can help you effectively manage your electrical business:
Effortlessly schedule electrical jobs and delegate them to the nearest team member.

Create professional and polished quotes that can be converted into invoices.

Manage your customer information effortlessly using the field service electrical CRM.

Monitor time and expenses directly from your mobile device.

Send reminders and follow-ups to ensure appointments are kept and customers are satisfied.

With ServiceFolder, you can effectively manage all aspects of your electrical business and increase your chances of success.
Mobile Electrical Calculator Mobile App
Usability and safety are two of the most important factors when it comes to choosing an electrician's mobile app in 2023. With electrical code compliance regulations becoming more stringent, electricians must be able to trust their apps as reliable sources for up-to-date information. To ensure users get the best experience from a mobile app, usability is key.
That's why many electricians have turned to applications that provide comprehensive features like integrated calculators, interactive diagrams and detailed tutorials. These apps offer an intuitive user interface which makes them extremely easy-to-use even for those who may not be familiar with complex electrical calculations. What sets these apps apart is their ability to keep users informed on current code compliance regulations while providing essential electrical safety tips tailored to each project.
By investing in one of these sophisticated mobile apps, electricians can stay ahead of the curve and guarantee they always meet industry standards - no matter how complicated or specific the job. It's clear that having access to this kind of technology significantly improves efficiency, accuracy and overall productivity making it a great investment for any professional in the field.
Reliable Electrical Calculating Mobile App
As electricians in 2023 look for reliable mobile apps to help them with their electrical estimating, installation tracking, and safety standards compliance requirements, they can trust that there are several exceptional choices available.
The first of these is an app designed specifically for the needs of electricians. It provides easy-to-use tools that allow users to quickly calculate accurate estimates for any project and then track progress through its integrated dashboard feature. Additionally, this app helps users stay up to date on safety regulations and best practices by providing a comprehensive library of resources.
Another great option is an app that combines powerful features with intuitive design. This user-friendly platform enables users to easily access all their data from one place - including detailed reports on electrical installations, real-time analytics tracking workflows, and automated alerts when safety issues arise. With this app, electricians can ensure they're meeting industry safety standards while addressing customer needs quickly and efficiently.
Electricians have plenty of options when it comes to finding helpful apps in 2023. The right choice depends on individual preferences and specific job requirements but no matter what kind of projects they are working on, electricians can trust that there's an app out there that will make the task at hand easier and safer than ever before.
Field Pulse
Field Pulse is a comprehensive app for electricians in 2023 that offers cutting-edge field service, electrical safety and electrical design features. It provides users with the tools they need to perform their work efficiently and safely.
The app includes an extensive list of features:
Automated scheduling so electricians can quickly book jobs;
An integrated customer portal that allows customers to access information about their project in real time;
A mobile dashboard for tracking job progress from anywhere.
In addition, Field Pulse has advanced safety protocols designed specifically for electricians. The app uses built-in sensors to detect potential hazards before they become serious problems. Electricians are also able to check their equipment to ensure it meets all necessary safety standards. Furthermore, its intuitive electrical design feature helps users create detailed plans quickly and accurately. All this makes Field Pulse one of the top apps available for electricians in 2023.
With its unique combination of field service, electrical safety and electrical design functions, Field Pulse provides superior performance compared to other apps on the market today. Its intuitive interface makes it easy to use while providing powerful features that make everyday tasks simpler and safer than ever before. Whether you're looking for a reliable way to manage your projects or just want a better way to stay safe on the job site, Field Pulse is sure to be the perfect solution for you.
Jobber
Taking the conversation one step further, Jobber stands out as the perfect electricians app for 2023. Like a beacon of light guiding you through your workday, this comprehensive software is designed to make managing projects and teams simple and straightforward. With its robust feature set and advanced security protocols, it's no wonder why more professionals are relying on Jobber to streamline their workflow.
For starters, Jobber offers plenty of features that put time-saving tools right at an electrician's fingertips. From automated quoting systems to powerful client communication portals, users can easily manage all aspects of their business in one place - eliminating the need to switch between multiple programs or applications. The platform also integrates with popular accounting services like QuickBooks and Xero, allowing everything from invoicing to job costing to be tracked in real-time without any manual data entry.
Jobber puts safety first when it comes to user data; not only does the company employ state-of-the-art encryption algorithms for secure transactions but they also offer two-factor authentication for added account protection. Plus, every customer support request is handled by a dedicated team member who has passed rigorous background checks – giving customers peace of mind that their information is always kept confidential. By providing these high levels of security and integration across other platforms, Jobber makes running an electrical contracting business easier than ever before!
Invoice2go
Invoice2Go is a popular app used by electricians in 2023. It features an easy-to-use interface that allows electricians to create detailed invoices and track progress on projects with ease. However, there are some pros and cons of using Invoice2Go that should be considered when deciding whether or not it's the right app for you.
One of the primary advantages of Invoice2Go is its quick setup process. Electricians can easily set up their business information and start creating custom invoices quickly without needing any technical knowledge. Additionally, users have access to many different invoice templates so they can find something suited to their needs without having to spend time designing one from scratch. Finally, customers can take advantage of convenient payment options such as credit card processing, PayPal integration, and direct bank transfers.
On the other hand, there are some drawbacks associated with Invoice2Go that must be taken into consideration before investing in this platform. One downside is that certain features may require additional fees; while basic functionalities like tracking payments and generating reports come at no extra cost, more advanced functions like setting up recurring payments or integrating accounting systems will incur additional charges. In addition, due to its limited customization options compared to competitors, professional designers might find it difficult to build out visually appealing invoices with Invoice2Go alone.
If these downsides turn you off from using Invoice2Go then there are several alternatives available on the market today with similar capabilities but more robust feature sets than Invoice2Go offers. Some good examples include Wave Accounting, Freshbooks and QuickBooks Self-Employed which all offer great solutions for managing your finances as an electrician in 2023 without sacrificing too much functionality or usability compared to Invoice2Go's offering.
Electrical Reference Mobile App
In this digital age, it is essential for electricians to have a go-to reference mobile app at their fingertips. Like a bolt of lightning, the right electrical app can help spark creativity and productivity in any project. For electricians looking for an all-inclusive reference tool, there are many excellent options available in 2023.
One such example is Electrical Installation Pro – designed with simplicity and convenience in mind. This comprehensive application provides step-by-step guidance through every aspect of an electrical installation process – from wiring diagrams to troubleshooting tips. It also offers valuable advice on safe working practices and regulatory requirements, making sure users stay compliant while using the app. Additionally, Electrical Installation Pro includes useful features like circuit analysis tools and a library of common electrical testing procedures that help users diagnose problems quickly and effectively.
For busy professionals on the move, being able to access up-to-date information wherever they go makes Electrical Installation Pro a great choice:
Comprehensive coverage of all aspects related to electrical installations;
Easy navigation between modules;
Illustrated schematics and diagrams;
Circuit analysis tools;
Library of common electrical tests;
Advice on safety regulations and best practices.
This versatile mobile app equips electricians with the knowledge needed to get the job done efficiently - no matter what kind of project they're tackling!
Workiz
Having explored the electrical reference mobile app, we can now turn our attention to Workiz. This innovative electrician-focused application provides a wealth of tools and features that help tradespeople complete their jobs quickly and safely. Not only does it offer advanced scheduling capabilities, but it also includes detailed information on electrical safety protocols as well as circuit diagrams for energy efficiency projects.
The following table compares some key features between the two apps:
| Feature | Electrical Reference App | Workiz |
| --- | --- | --- |
| Scheduling Capabilities | Basic | Advanced |
| Electrical Safety Protocols | Limited | Detailed |
| Circuit Diagrams | None | Included |
| Energy Efficiency Projects | No info available  | Comprehensive instructions included |
Workiz is designed to make life easier for electricians. It offers a comprehensive suite of services including project management software, customer relationship management (CRM) integration, invoicing capability and more. Furthermore, its 24/7 support team ensures users have quick access to assistance when needed. As such, this intuitive tool has become an essential part of modern day electricians' workflow.
Electricians need specialized applications like Workiz in order to stay productive and competitive in today's market. The vast array of features provide valuable resources to save time and money while increasing safety standards - all without sacrificing quality or accuracy. With its powerful set of tools and resources, it's no wonder why this service remains one of the most popular choices among electricians in 2023.
Electrical App Formulator Mobile App
The ELECTRICAL APP FORMULATOR mobile app is a revolutionary tool for electricians in 2023. Its intuitive interface and comprehensive features provide the perfect solution to satisfy any electrical need. With this cutting-edge technology, users can spark their creativity with access to an expansive library of wiring diagrams, calculations, and safety protocols. As an added bonus, its lightning-fast transformer calculator makes it easy to keep track of all your project details.
This feature-rich application is designed specifically with the needs of professional electricians in mind. It offers up-to-date information on national standards as well as other important industry insights. The user experience has been carefully crafted to make finding what you're looking for fast and efficient – saving valuable time on every job site. From convenient reminders about upcoming deadlines or logbook entries to detailed reports on past projects, ELECTRICAL APP FORMULATOR has everything you need at your fingertips.
ELECTRICAL APP FORMULATOR's advanced safety features also give users peace of mind when working on complex wiring systems. Whether you're troubleshooting a new installation or updating existing infrastructure, the app provides real-time guidance from certified professionals regarding proper techniques and best practices for electrical safety compliance – ensuring that each job gets done correctly and safely the first time around!
Electrical Calculations Lite Mobile App
Electrical Calculations Lite (ECL) is the must-have app for electricians in 2023. It helps users calculate wiring and potential circuits quickly, accurately, and with greater electrical safety than ever before. ECL also ensures that all calculations are compliant with local codes and standards, providing a necessary safeguard for any project. As an added bonus, it guides electricians toward energy efficiency to help reduce costs.
Here are just some of the features that make Electrical Calculations Lite stand out:
Automated calculation accuracy checks
Easy-to-use interface optimized for mobile devices
Comprehensive library of code regulations updated regularly
Electricians will love how much time they can save using this amazing tool while still upholding their responsibilities to provide safe installations meeting industry standards. Plus, with its comprehensive list of built-in resources, keeping up with code updates has never been easier or more convenient!
Topmatic Mobile App
The TOPMATIC mobile app is the most advanced electrical maintenance app for electricians in 2023. It has features that simplify complex wiring and provide an efficient way to test, maintain, and monitor all of your electricity systems. With an intuitive interface and powerful software tools, it's no wonder why this app is one of the top rated apps among electricians worldwide.
| Feature | Description | Benefit |
| --- | --- | --- |
| Automated Wiring Checks | AI-powered diagnostics to detect issues with any type of wiring system | Quickly identify potential problems before they become serious or costly repairs |
| Electrical Maintenance Tools | A comprehensive set of tools for testing, monitoring, troubleshooting, and repairing any kind of electrical system | Easily manage all aspects of electrical work from a single platform |
| Scheduling & Reminders System | Set up notifications and reminders when tasks need to be completed | Stay organized while improving efficiency with automated alerts & scheduling options |
At its core, the TOPMATIC mobile app makes life easier for electricians by allowing them to quickly diagnose any wiring issue without having to spend hours manually checking each connection point. Not only does this save time but it also helps ensure accuracy as well as reduces the chances of human error leading to major repair costs down the line. In addition, users can easily access their data across devices due to cloud storage capabilities which allow them to remain productive even if they are away from their workstation. All these features make TOPMATIC stand out amongst other similar applications available on the market today.
Two Thirty Volts Mobile App
The TWO THIRTY VOLTS mobile app is a must-have tool for electricians in 2023. It provides an intuitive, user-friendly interface that makes navigating power distribution and troubleshooting techniques easier than ever before. The app also offers automated in-app tutorials to help users quickly get up to speed on the latest technological advancements.
This groundbreaking app features real-time analytics, allowing electricians to track their progress and pinpoint problems with greater accuracy. Plus, it's designed with data security protocols so users can rest assured their information is safe from malicious actors. With its comprehensive feature set, TWO THIRTY VOLTS puts powerful tools in the hands of experienced and novice electricians alike.
TWO THIRTY VOLTS gives electricians of all levels the opportunity to hone their skills while staying ahead of the curve when it comes to industry standards. Its cutting edge design ensures users have access to reliable resources no matter where they are or what type of job they're working on. This versatile platform allows individuals to efficiently complete projects faster than ever before without sacrificing quality or safety measures.
Energy Cost Calculator Mobile App
After TWO THIRTY VOLTS mobile app, the next logical step in electricians' toolkit is Energy Cost Calculator mobile app. This versatile and powerful calculator offers energy auditing capabilities as well as solar installation forecasts for any electrical system. It can help electricians quickly identify potential savings opportunities without spending hours on manual calculations. With this app, they can easily troubleshoot circuits to ensure maximum efficiency and safety when working with high voltage equipment.
Energy Cost Calculator also helps electricians estimate their electricity consumption costs by calculating usage based on local rates and regulations. The user-friendly interface simplifies data entry while providing instant feedback on changes made to the system configuration or rate inputs. Additionally, it provides a detailed breakdown of each component's cost to help users make informed decisions about how best to use their resources.
The bottom line: Energy Cost Calculator is an essential tool for any electrician looking to maximize their productivity and minimize energy waste. Equipped with easy-to-use features like automated energy audits and circuit troubleshooting, the app ensures that every job goes smoothly and efficiently—no matter what type of project you're tackling!
Electrical Engineering Pack Mobile App
The ELECTRICAL ENGINEERING PACK mobile app is the perfect tool for electricians in 2023. It includes a range of features that make it easy to manage electrical safety, maintenance tracking and cloud-based solutions. With this one app, users can get real-time updates on any issue related to their projects or jobs – allowing them to quickly identify and address potential problems before they become larger issues.
The app also offers powerful tools such as circuit diagram building, wiring diagrams and automatic calculations. This allows electricians to quickly create professional documents without having to manually enter data into individual spreadsheets or databases. Plus, all documents are stored securely in the cloud so they can be accessed anywhere at any time.
ELECTRICAL ENGINEERING PACK has been designed with both novice and experienced electricians in mind. The simple user interface makes it easy for beginners to use while giving access to advanced features like automated circuit analysis that more experienced professionals need when working on complex projects. In short, this comprehensive mobile app provides everything an electrician needs in order to stay up-to-date with industry trends and requirements while ensuring optimal safety standards are maintained across all jobsites.
Ohms Law Calculator Mobile App
The OHMS LAW CALCULATOR mobile app is an invaluable tool for electricians in 2023. According to a recent survey conducted by the International Institute of Electrical and Electronic Engineers, nine out of ten electricians now use this app when performing component selection tests or electrical safety inspections. With its intuitive user interface and powerful calculation algorithms, it makes quick work of even the most challenging wiring diagrams.
This app can do everything from calculating resistance values to determining wattage requirements for specific components. It also includes comprehensive help menus that offer step-by-step guidance on how to solve various challenges related to electricity and electronics. And with built-in tools such as capacitance conversion calculators, voltage multipliers, and power factor converters, every task becomes easy to understand and complete quickly.
Electricians will find plenty of other benefits when using the OHMS LAW CALCULATOR mobile app too - like real time data logging capabilities, external device integration options, and cloud storage support so users can access their current projects anytime, anywhere. All these features make this one of the must-have apps for any serious electrician looking to stay ahead of their competition in 2023.
Voltage Drop Calculator Mobile App
Moving on from the OHMS LAW CALCULATOR mobile app, another great electrician's tool is a VOLTAGE DROP CALCULATOR. This app allows users to rapidly calculate and visualize voltage drop diagrams for any given circuit. It shows how much power loss occurs due to current flowing through electrical conductors and helps predict potential issues related to resistance in the system.
In addition to the calculator feature, this app also provides access to essential safety tips and grounding basics with detailed explanations of each topic. Electricians will find it invaluable when troubleshooting various wiring problems or navigating complex systems. The content can be accessed directly within the app or viewed as an interactive video tutorial series, making it easier than ever before to stay up-to-date on best practices while on the job.
This type of mobile application offers unparalleled convenience in a highly competitive industry where even minor mistakes can have costly consequences. In order to remain compliant with regulations and standards, electricians need accurate data that they can trust - something this app delivers without fail every time. With its user-friendly design, powerful features, and helpful resources, it's no wonder why the VOLTAGE DROP CALCULATOR has become one of the most sought after apps among professional electricians in 2023.
Everycircuit Mobile App
Everycircuit is an innovative mobile application for electricians in 2023. It offers a comprehensive suite of tools that make designing electrical diagrams and circuit designs easier than ever before. With its intuitive interface, Everycircuit lets users craft detailed schematics with little to no effort. From power estimation to interactive simulation, this app has all the features needed by modern-day electricians.
Everycircuit's user-friendly design makes it easy for anyone to get started quickly and start building complex circuits right away. Its drag-and-drop feature allows users to move components around on the screen as they wish, making it simple to customize each diagram. The app also provides extensive documentation on different types of components, so even those new to circuit design can gain insights into how they work.
What sets Everycircuit apart from other apps is its powerful simulation capabilities. This feature enables users to test their circuits without having access to actual parts or hardware. They can run simulations of various scenarios and see how their circuits will behave under different conditions – allowing them to identify problems early on and save time when troubleshooting issues later down the line.
Electrical House Wiring Diagram Mobile App
Moving on from EveryCircuit, another great mobile app for electricians in 2023 is Electrical House Wiring Diagram. With this app, users can quickly and easily view wiring diagrams to help them visualize the layout of their electrical systems. This helps increase safety by ensuring that all wiring is up-to-code and compliant with local regulations. Not only does it provide detailed diagrams, but also features interactive tools such as color coding to highlight important elements within each diagram. This allows electricians to better understand how various components are connected and how they need to be wired together.
The Electrical House Wiring Diagram app also offers a variety of other helpful features like an animated guide which takes users step-by-step through basic wiring tasks. It's especially useful when dealing with complex projects or unfamiliar equipment because it provides clear instructions at each stage of the process. Additionally, there are regularly updated resources available so users can stay informed about any changes in industry regulations or standards related to electrical safety codes.
Finally, Electric House Wiring Diagram makes it easy for electricians to ensure that their jobs comply with current building codes and practices while having access to comprehensive information about every aspect of their project. All these features make this one of the best apps available for electricians striving for accuracy and efficiency in their work in 2023.
Frontu Mobile App
Frontu is the electrician's go-to app for all their needs. This user-friendly mobile application has been designed to make life easier for those in the electrical trade. With its intuitive interface, quick setup process and comprehensive cost comparison capabilities, Frontu makes it easy to get a job done quickly and efficiently.
In addition to providing detailed cost comparisons, Frontu also provides helpful troubleshooting tips that can help even novice electricians diagnose problems with ease. Whether you're dealing with an outdated system or something more modern, this feature allows users to quickly identify issues and take action accordingly. Plus, since Frontu is backed by industry experts who are familiar with both old and new systems, customers can be sure they'll always have access to up-to-date information when it comes to maintaining their equipment.
With its simple yet powerful suite of features, Frontu has become the go-to choice for electricians looking for an efficient way to manage their jobs in 2023. Not only does it provide instant access to vital tools such as cost comparison data but also offers handy troubleshooting tips so users can address any issue head on – ensuring that each job is completed successfully and on time every time!
Ugly'S Electrical References Android App
Ugly's Electrical References Android app is the perfect tool for electricians in 2023. This comprehensive and easy-to-use application provides users with a wealth of electrical information, including:
Electronic diagrams
Safety protocols
Circuit diagrams
The user interface is intuitive and allows for quick navigation to important features such as voltage drop calculations, conduit bending instructions, motor full load amps and more. With Ugly's Electrician Reference App on your phone or tablet, you have all the tools necessary to tackle any job that comes your way. You can even access helpful how-to videos and articles directly from within the app!
Whether you're an apprentice just starting out or an experienced master electrician, this app has everything you need to stay up-to-date on safety regulations, industry best practices, new products and technologies. It also includes convenient search functions so you can quickly find relevant information when on the job site. So if it's electronic diagrams, safety protocols or circuit diagrams that you need - Ugly's Electrical Reference App is the perfect choice in 2023.
Electrodroid Pro Mobile App
The ElectroDroid PRO mobile app is one of the most popular apps for electricians in 2023, having been downloaded more than 100 million times since its launch. It offers a range of electrodroid features that make it an indispensable tool for any electrician's job. The user feedback has been overwhelmingly positive, with many users praising its variety of installation tips and troubleshooting guides.
One especially useful feature of the ElectroDroid PRO app are the numerous safety warnings that appear throughout the interface. This helps to ensure that no matter how experienced or inexperienced you may be as an electrician, you can always stay safe when using this app on-the-job. Additionally, there are also tutorial videos available within the app which guide users through each step of complicated installations or repairs.
This powerful combination of intuitive design and helpful resources makes ElectroDroid PRO one of the best options for professional electricians in need of reliable assistance during their daily tasks. Whether seeking advice from industry experts, quick access to safety protocols, or just some general help installing electrical systems - ElectroDroid PRO provides all these solutions at your fingertips!
Frequently Asked Questions
What Features Do The Different Apps Offer?
When it comes to electrician apps, there are a few key features that can make the difference between an average app and one with best-in-class capabilities. Electrical safety should be top of mind when evaluating any electrical app. Look for apps that have built-in troubleshooting tips and voltage measurement tools to help keep you safe on the job. Other useful features include automatic product lookup, wiring diagrams, schematics, project calculators and more. With the right app in hand, electricians will find both their productivity and efficiency greatly improved.
What Is The Cost Of Each App?
When it comes to the cost of electricians apps, there is a wide range depending on what features and tools are included. Some basic assessment tools may only cost a few dollars per month while more comprehensive ones with customer reviews, user interface options and other features can easily exceed twenty-five dollars or more monthly. It's important to consider all your needs when selecting an app, as well as its associated costs, in order to make sure you're getting the best value for your money.
Do The Apps Offer Any Support Services?
When it comes to electricians' apps, support services are a must-have. The best of these applications offer technical training and real-time help so users can stay up-to-date on the latest industry trends. Many also provide customer feedback that helps developers make sure their app is as user friendly as possible. With features like these, electrician's apps today offer more than just basic functionality; they are truly invaluable tools for professionals in this field.
Are The Apps Compatible With All Devices?
When it comes to mobile compatibility, app security and device compatibility for electricians apps, the answer is often as confusing as a maze. It's like trying to find your way in the dark - you can't see what lies ahead of you! Fortunately, many of the best apps for electricians in 2023 make sure that their product is compatible with all devices, so users don't have to worry about whether or not they'll be able to use the features offered. With these advanced technologies in place, electricians will be able to confidently work on projects knowing that their data and information are secure and accessible from any device.
Are The Apps Regularly Updated?
When it comes to electricians apps, regular updates are essential for ensuring the device is up-to-date and running optimally. Manual updates can be time consuming and device limitations may result in users missing out on important features or bug fixes. Some subscription fees offer automatic updates, but these come at an additional cost. Ultimately, when choosing an app for a particular project, always check how frequently the software developers update their product so you're not left behind with outdated technology.
Conclusion
In conclusion, electricians need the right tools to get their job done. Apps are an invaluable resource for electricians, providing them with a range of features that allow them to work more efficiently and safely. With such a wide array of options available, it's important to take into account cost, support services, device compatibility and regular updates when selecting what app is best suited for your needs.
One example is ElectricianTools+, which offers comprehensive diagnostic capabilities from any iOS or Android device. The app comes with a 7-day free trial followed by an affordable subscription fee for ongoing use. In addition, users have access to 24/7 customer service assistance via email and phone as well as regular feature updates every two weeks. It's clear that ElectricianTools+ has been designed with both convenience and safety in mind - making it one of the best apps for electricians in 2023.

Try

Now
---
ServiceFolder's field service scheduling software free plan is perfect for small businesses with up to three people or less. It includes time tracking, scheduling, and mobile app features that make it one of the best mobile field service management software solutions for small businesses available. It is perfect for any small business company within the field service industry that wants to use technology to increase performance and productivity.