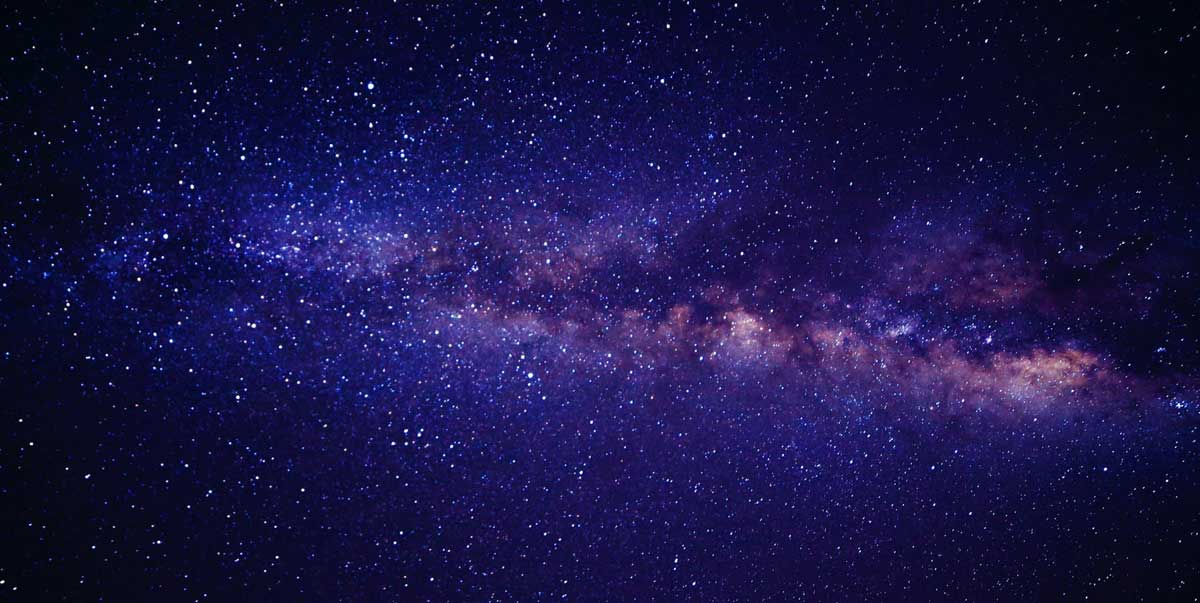 How To Start A Small Electrical Contractor Business
---
Starting a small electrical contractor business is no easy feat. It requires a lot of hard work, dedication and knowledge to succeed in this competitive field. As an experienced electrical contractor consultant, I'm here to provide you with the essential information needed for starting your own successful small business.
In this article, we'll cover the basics of how to start a small electrical contractor business from the ground up –
from obtaining necessary licenses and permits,
developing a business plan,
finding funding sources
and more.
By following these steps, you will be well on your way towards opening doors for your very own thriving company!
Researching The Industry
Starting a small electrical contractor business can be an intimidating prospect. It requires time, effort and resources to get up and running. But if you plan it right and do your research, you'll have a good chance of success.
The first step is researching the industry regulations for electrical contractors in your area or state. Make sure you understand what permits are required, what certifications need to be obtained, and any other rules that apply to operating an electrical contracting business in your region. This will ensure that you remain compliant with all laws and requirements so that your operations run smoothly.
You should also identify any competitors that might operate within the same market as yours. Understand their services they offer, pricing strategies they use, how well their businesses are doing, etc.. Knowing this information can help inform some of the decisions you make when starting out such as which areas to focus on offering services in or which products/services to sell at different price points.
By taking these steps before launching your business, you'll be able to create a solid foundation upon which to build a successful operation. With proper planning and foresight, there's no reason why your small electrician contractor business won't thrive!
Obtaining Necessary Licenses And Permits
As you start to take the first steps of your journey as a small business electrical contractor, it is important to research and understand the industry before taking further action. But now that you have laid this foundation, it's time to get down to the nitty-gritty details: obtaining all necessary licenses and permits.
The process involves determining regulations specific to your area, researching any applicable local laws, and applying for certain paperwork. Here are 4 key areas of consideration when getting started:
Investigate which type of license or permit is required based on the services you plan to offer.

Determine if additional certifications like trade licensing or electrician apprenticeships are needed.

Ensure understanding of building codes in your jurisdiction by speaking with inspectors or planning departments at city hall.

Research competitors and other businesses in similar industries—note what they may be doing differently from one another that could benefit your own operations.
By following these simple guidelines, you will be well on your way towards effectively establishing yourself as an electrical contractor business owner! With careful attention paid throughout each step of the process, you can ensure everything runs smoothly so that you can focus on providing excellent service for customers once officially ready for launch day!
Developing A Business Plan
A well-crafted business plan can provide the backbone of your small electrical contractor business. Crafting a detailed and accurate plan will help you evaluate how competitive you are in the marketplace, as well as create partnerships that can give your venture an edge.
To start building your business plan, begin by gathering market data on competitors within reach of your customer base. This includes their services offered, pricing structure, target markets, and any other insights to gain better understanding of their strategy. Use this information to determine where you'll fit into the equation, what advantages you may have over them, and which areas could use some improvement before launching operations.
Furthermore, use this research to identify potential strategic partners or vendors that can offer essential products or services while also providing discounts for bulk orders or long-term contracts. Having these relationships in place prior to launch can be crucial for getting started without breaking the bank right out of the gate. By taking time to assess competition and develop key relationships now, you'll be able to hit the ground running when it comes time for launch day.
| Competitive Analysis | Partnerships |
| --- | --- |
| Evaluate competitor's services & pricing structures | Identify strategic partners/vendors offering discounts |
| Understand target markets & strategies employed | Establish key relationships prior to launch |
| Assess own competitive advantage & areas needing improvement | Take advantage of bulk order/long term contract discounts |
Finding Funding Sources
Having developed a business plan to start your small electrical contractor business, it is now time to explore funding sources. There are numerous options available for obtaining the capital needed for launching this venture and ensuring its success.
To begin, many entrepreneurs consider exploring grants that may be available from government agencies or non-profits. These can include awards for starting up a new business in specific industries as well as support for researching new technologies or products related to an industry sector. It is important to research potential grant opportunities thoroughly before applying, as there may be certain criteria that must be met in order to qualify.
Seeking investors can also provide additional funds and resources necessary to get started with a small electrician contracting company. This could range from family members who are willing to invest money into the venture, banks offering loans, or angel investors who specialize in providing startup capital and mentorship advice.
Here's 3 tips about seeking out investors:
Identify what type of investor you need (e.g., loan versus equity).
Make sure you have all paperwork ready - such as financial projections and legal documents - prior to meeting with them.
Be prepared to answer questions about why they should trust you with their investment dollars.
By doing adequate research into any potential source of capital, understanding the terms associated with each one, and asking plenty of questions, it will make finding the right funding much easier when starting a small electrical contractor business!
Preparing Financial Statements
Creating and maintaining financial statements is an important part of running a successful small electrical contractor business. Evaluating risks, tracking expenses, and monitoring income are all essential for managing the finances of your business.
It's also critical to accurately record transactions so that you can make informed decisions about how to use your funds most effectively. The first step in preparing your financials is to set up accurate bookkeeping systems. This will help track and document every transaction related to your business activities.
You'll want to keep good records of any purchases made by customers or suppliers, as well as receipts from payments received from clients. Keeping detailed records will also be useful when it comes time to file taxes at the end of the year. Finally, having reliable financial statements helps you analyze the performance of your company on a regular basis so that you can identify areas where you could save money or increase profitability.
By taking into account various factors such as revenue growth, operating costs, and debt levels, you'll have a better understanding of how well your business is doing financially. With this insight, you'll be able to make more strategic investments in order to grow your business over time.
Hiring Qualified Employees
As the saying goes, 'A business is only as strong as its weakest link.' This is especially true for a small electrical contractor business. Therefore, it's essential to have qualified employees on your team in order to ensure success.
Hiring and training employees can be an intimidating task, but with proper preparation and guidance you will soon find yourself surrounded by experts in their field.
When looking to fill positions within your organization, one of the most important steps is creating job descriptions that accurately reflect what kind of employee you are looking for. When outlining these roles and responsibilities, make sure they match up with the skill set needed for successful completion of tasks and projects at hand.
Once you have a detailed job description ready, you can begin evaluating candidates who fit the criteria. Take time to review resumes and references so that you know exactly who you're hiring before making any decisions.
By conducting interviews with potential hires and taking into consideration their past experiences, qualifications and certifications; along with other considerations such as attitude and work ethic; you will be able to choose individuals best suited for each role in your company.
A well-informed decision now will help build a solid foundation upon which your company can grow over time while ensuring that all necessary duties are being carried out successfully by knowledgeable staff members.
Setting Up An Office Space
Starting a small electrical contractor business is an exciting but daunting task. It's important to begin by setting up your office space in the most efficient and productive way possible, optimizing workspace for maximum comfort and organization. Establishing goals that are achievable and realistic will help you get off to a great start so it's essential that you take the time to define them.
When planning out your office space, there are several key components to consider:
Create an ergonomic workstation that fits both your physical needs and aesthetic preferences. This includes having an adjustable chair and desk with plenty of room for all of your equipment.

Make sure you have enough storage solutions available such as filing cabinets or shelves for paperwork, tools, supplies etc.

Invest in technology that makes tasks easier like software programs that can streamline processes or hardware devices used specifically within the industry.

Don't forget about adding personal touches like artwork on the walls or plants to make the area more inviting.
Once these pieces are taken into consideration, you should be well on your way towards creating an organized, comfortable environment where productivity thrives! With careful planning and attention to detail, you can set yourself up for success from day one when starting a small electrician contractor business.
Investing In Equipment And Supplies
Starting a small electrical contractor business is no walk in the park. It requires time, dedication and of course funding to get off the ground. One of the most important investments you must make when launching your business is buying equipment and supplies. To do this well, it's essential to know where to shop for these items and how much they cost.
To begin with, it's important to identify reliable suppliers who will be able to provide materials quickly at an affordable price point. A great way to do this is by asking customers or other contractors which companies they are using and if they have had success working with them. You can also search online or even reach out directly to vendors that specialize in specific products or services related to electrical contracting work.
| Vendor | Products/Services | Price Range |
| --- | --- | --- |
| XYZ Supplies | Electrical Tools & Accessories | $50-100 per item |
| ABC Cables | Wiring Solutions | $150-300 per item |
| 123 Fixtures | Lighting Products & Installations | $200-400 per item |
| QRS Parts Company | Connectors & Switches | $25-75 per item |
Once you have identified potential suppliers, compare their prices carefully so you can find the best deal possible while still ensuring quality materials and services. The table above gives some examples of what types of vendors might offer different products or services as well as a rough estimate on pricing ranges - but keep in mind that costs may vary depending on quantity and location. When purchasing from any supplier, always read up on payment terms, return policies, shipping fees and more before making a commitment. That way you can rest assured knowing that your investment was worth it!
Creating A Network Of Vendors
Creating a network of vendors is an essential step to starting and maintaining a successful small electrical contractor business. Evaluating suppliers and building relationships with them can be done through research, referrals from colleagues in the industry, or by talking directly to different vendors about their services.
When researching potential suppliers, it's important to look for reliable companies that have good reputations in the industry. Ask yourself questions such as "Do they provide quality products? Are they responsive to customer inquiries? Have they been around for long enough to establish trust?" This will help you determine which supplier best meets your needs and budget.
You should also consider factors such as delivery times, payment terms, return policies, warranties, discounts, and any extra fees associated with working with particular suppliers. It's important to find one that fits both your financial needs and provides the highest-quality service possible.
Once you've identified a few reliable sources, start building relationships by establishing lines of communication between you and each vendor. This includes setting up regular check-ins for updates on new products or discounts available for bulk orders so you always have access to what you need when you need it.
Requesting and comparing quotes is also a crucial step in building relationships with vendors. By doing this, you can compare prices and services from different suppliers to ensure you're getting the best deal possible. Remember to keep an open mind and be willing to negotiate to find a mutually beneficial agreement.
Establishing A Pricing Model
As the small business electrical contractor, you have done the hard part of creating a network of vendors. Now it's time to start thinking about how those pieces fit together and establishing a pricing model that will make your business competitive in the market.
One statistic worth noting is that nearly two-thirds of all businesses fail due to poor pricing models. It's essential for success that you do thorough research into what your competitors are charging for similar services and then negotiate contracts with vendors based on this information.
This process should include analyzing competitors' fees, overhead costs, profit margins, and other details to ensure your pricing structure allows for reasonable profits while still being attractive enough to draw customers away from other established providers.
In formulating your pricing model, don't forget to factor in additional expenses such as labor costs and taxes associated with running a small business electrical contractor firm.
You may also want to consider offering discounts or incentives at certain times throughout the year if needed to remain competitive – these can be helpful tools when competing against larger companies who might be able to offer more discounts than smaller firms like yours.
At the end of the day, however, there needs to be an effective balance between providing quality service at reasonable prices while allowing enough room for profitability so that you can stay afloat in tough economic times.
Developing A Marketing Plan
Creating a successful marketing plan for your small electrical contractor business is essential.
To get started, you must first create an effective brand that reflects the values and services of your company. This involves not only designing a logo but also creating messaging around why customers should choose your business over competitors.
Once you have crafted a strong brand identity, it's time to start targeting potential clients.
Start by researching the local competition and determining how you can differentiate yourself from them. Then consider ways to spread awareness about your business in your community through advertising, social media, or even word-of-mouth campaigns.
Lastly, make sure to track the success of any campaigns so you can adjust them as needed for maximum impact.
To maximize your reach and visibility, be sure to focus on both online and offline marketing strategies.
Develop content such as videos or blog posts that provide helpful advice related to the electrical industry, which will draw attention from potential customers who are looking for solutions to their problems. Additionally, use traditional methods such as attending networking events or cold calling potential clients to build relationships with new contacts and increase sales opportunities for your business.
By taking advantage of these strategies, you can ensure that your small electrical contractor business has all the resources necessary to successfully market itself and grow into a profitable venture.
Establishing An Online Presence
Establishing an online presence is key for a small electrical contractor business. There are several ways to maximize visibility, build reputation and generate leads. Here's a list of the top three:
Develop a website that showcases your services and portfolio. This will help potential customers find you more easily and give them confidence in your work.

Utilize social media channels such as Facebook, Twitter, Instagram, etc., on which you can promote your business and interact with prospective clients directly. Use these platforms to share information about upcoming projects or job openings, answer customer questions quickly and effectively, and stay connected with past customers who may need additional services down the road.

Make sure your contact information is up-to-date and easy to find across all digital platforms (website, search engines). Provide directions on how to get in touch by phone or email - this way people don't have to go searching for it!
By taking advantage of digital tools like these to establish an online presence, small businesses can reach new audiences and cultivate relationships with their existing customers while also increasing overall brand awareness.
Establishing A Customer Service System
As a small business electrical contractor, having a customer service system in place is essential to success. It can be daunting to start such an endeavor and it can seem like too much of an expense when margins are already tight. But the truth is that setting up a reliable customer service system will actually save your business money in the long run by creating loyalty and trust among clients.
Here's how to get started:
| Step | Description | Result |
| --- | --- | --- |
| 1 | Creating accessible contact information | Improved communication with customers |
| 2 | Responding promptly to requests or concerns | Building trust between you and your customers |
| 3 | Offering discounts on repeat services | Increased return visits from existing customers |
Taking these steps ensures that you have systems in place for consistently engaging with potential and current customers, improving communication throughout all stages of the process. This helps build relationships which opens doors to more opportunities as well as increased revenue through repeat business. Investing time into establishing a customer service system now will pay off quickly and significantly down the road.
Networking With Other Businesses
Now that you have established a solid customer service system, it's time to start networking with other businesses. Networking is an essential part of running a successful small business electrical contractor provider, as it allows you to build relationships and market your services more easily.
There are several effective strategies for networking with other contractors in the industry; here we will discuss the most important ones.
First and foremost, create an online presence through websites like LinkedIn or Facebook. By creating profiles on these platforms, you can connect with others in the industry who may be looking for contract work or able to help promote your services.
You should also join trade associations related to electrical contracting and attend local events where you can meet potential clients face-to-face.
Finally, don't forget about traditional marketing methods such as direct mail campaigns or cold calls. These tactics still remain one of the best ways to reach out to potential customers and showcase what sets your business apart from its competitors.
Be sure to include information about your experience level, any certifications or qualifications relevant to the job at hand, and why customers should hire your company over others when sending out promotional materials or making calls.
By following these tips, you'll be well on your way towards building strong relationships with other professionals within the electrical contracting field. With careful planning and dedication, you can make connections that will last long into the future and ensure success for your small business electrical contractor venture!
Staying Up-To-Date With Industry Trends
As a small business electrical contractor, staying competitive and ahead of the curve is essential in order to identify opportunities for growth. It's important to stay up-to-date with industry trends so you can take advantage of new technology and products that will help your company remain successful:
Researching emerging technologies: Keep an eye out for anything related to automation or energy efficiency as these are key areas where companies have been able to gain a competitive edge.
Attending trade shows and conferences: There are numerous events throughout the year geared towards electrical contractors. These provide great networking opportunities while also giving insight into what other businesses are doing to stay successful.
Keeping track of local regulations: Knowing which codes and regulations apply in your area will ensure compliance when it comes time to bid on projects or work with clients.
By taking the time necessary to stay informed about industry changes, small business owners can make sure their companies are prepared for whatever challenges lie ahead. This means understanding market conditions, utilizing available resources, and setting realistic goals – all critical elements in running a successful electric contracting business.
Frequently Asked Questions
How Much Money Will I Need To Invest In My Electrical Contracting Business?
If you're considering starting an electrical contracting business, one of the most important factors to consider is how much money you need to invest.
Cost estimates will vary greatly based on your individual needs and safety concerns.
When it comes to cost, start-up expenses should include a variety of items such as permits and licensing fees, insurance costs, equipment purchases or rentals, and any necessary training for employees.
In addition, you'll also want to factor in general operating costs like advertising, office space rental and supplies, utilities etc.
It's always best to have enough capital available so that you can cover all initial expenses without breaking the bank!
What Is The Best Way To Find Qualified Electrical Contractors To Hire?
Finding qualified electrical contractors to hire can be a challenge, but there are some great strategies that small business owners should consider.
Reviewing credentials is an important first step; you'll want to make sure potential hires have the right licenses, insurance and references.
Networking opportunities such as attending industry events or joining professional associations can also help find reliable electricians.
Lastly, don't underestimate the power of word-of-mouth referrals from satisfied customers - these often lead to the best candidates for your contracting business!
How Do I Set Up An Online Presence For My Business?
Are you an electrical contractor looking for the best way to set up an online presence and grow your business? You've come to the right place!
As a small business electrical contractor consultant, I recommend starting with search engine optimization (SEO) and social media marketing. SEO helps potential customers find your website while social media builds relationships. Both are vital in creating a successful online presence.
With the right strategies, you can create lasting success for your business.
What Is The Most Important Factor When Establishing A Pricing Model?
When it comes to establishing a pricing model, cost analysis and pricing strategy are two of the most important factors.
Taking into consideration your overhead costs, labor rates, materials and equipment costs is key in determining how much you should charge for services.
Additionally, understanding market trends when setting prices will help ensure that your business remains competitive and profitable in the long run.
What Are The Most Effective Marketing Strategies For An Electrical Contractor Business?
Marketing an electrical contractor business is essential for success, and with the right strategies in place your small business can thrive.
According to a recent survey from Harvard Business Review, 90% of businesses using both networking and social media saw an increase in brand awareness and revenue growth over a period of just two years!
Networking events, advertising campaigns, creating content on social media platforms, and building strong relationships within the community are all effective marketing strategies that can help you create a successful electrical contractor business.
With these tools at hand, you will be able to reach out to potential customers, build trust amongst them and establish long-term connections.
Conclusion
Starting an electrical contractor business can be a challenging venture. But with the right preparation, resources and dedication, it can also be extremely rewarding.
With proper planning and research into the best hiring practices, pricing models, marketing strategies and online presence options, you will have all of the tools necessary to create a successful small business electrical contractor company.
And don't forget - even when things get tough or daunting, there is always something to learn from each experience. So take it one step at a time, stay organized and never give up!

Try

Now
---
ServiceFolder's field service scheduling software free plan is perfect for small businesses with up to three people or less. It includes time tracking, scheduling, and mobile app features that make it one of the best mobile field service management software solutions for small businesses available. It is perfect for any small business company within the field service industry that wants to use technology to increase performance and productivity.