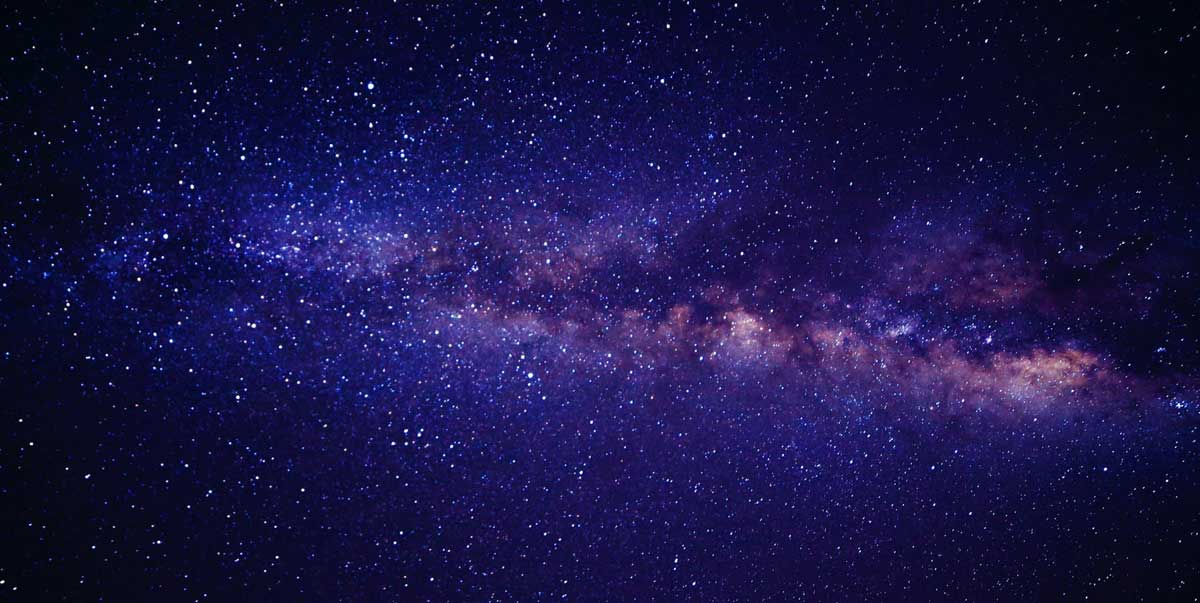 How To Get A Handyman License In Illinois
---
If you're someone who enjoys doing repairs and odd jobs around the house, becoming a handyman might be the perfect career choice for you. However, before you can start advertising your services as a professional handyman in Illinois, it's important to obtain a license that allows you to legally operate within the state.
Thankfully, getting a handyman license in Illinois is not an overly complicated process. With some preparation and effort on your part, you can easily meet all of the requirements necessary to become licensed and begin working as a skilled tradesperson in no time at all.
In this article, we'll go over everything you need to know about obtaining your own handyman license in Illinois so that you can get started on your new career path with confidence.
Understanding The Role Of A Handyman In Illinois
Handymen are individuals who perform various repair and maintenance services in homes, businesses, and other settings.
In Illinois, there is a growing demand for handymen due to the increasing number of homeowners and property owners looking for affordable options in keeping their properties in good condition.
The job market for handymen in Illinois is competitive but also rewarding as skilled professionals can earn a decent income while providing essential services.
One of the benefits of hiring a licensed handyman in Illinois is that they have undergone training and certification processes that ensure quality workmanship.
Licensed professionals know how to handle different tools and equipment correctly, making them efficient at repairing or maintaining various items such as electrical systems, plumbing fixtures, appliances, and more.
Additionally, licensed handymen provide warranties on their work which gives clients peace of mind knowing that any issues will be addressed promptly without additional costs.
Identifying The Necessary Skills And Experience
To become a licensed handyman in Illinois, you must possess the necessary skills and experience required for the job. You need to have hands-on training and experience working with different tools and equipment used in home repairs, maintenance, and remodeling projects. Being familiar with electrical systems, plumbing fixtures, and HVAC units can also be an advantage.
One way to gain the needed expertise is through mentorship programs offered by skilled professionals or experienced handymen. These programs allow aspiring handymen to learn from someone who has been in the industry for years.
Mentorship programs provide trainees with practical knowledge on how to handle various tasks such as fixing toilets, installing light fixtures, repairing drywall, painting walls, among others. With these valuable experiences under your belt, you can confidently apply for a handyman license knowing that you meet all of the requirements.
Meeting The Educational Requirements
After identifying the necessary skills and experience, the next step to getting a handyman license in Illinois is meeting the educational requirements.
While there are no specific degree or certification programs required for obtaining a handyman license, completing online courses or apprenticeships can be beneficial.
Online courses offer flexible schedules that allow you to study at your own pace while gaining knowledge on various handyman tasks such as plumbing, electrical work, drywall repair, and more.
Apprenticeships provide hands-on training under the supervision of experienced professionals, which can give you practical skills and valuable networking opportunities within the industry.
By taking advantage of these educational resources, you can enhance your expertise and increase your chances of passing any required exams for licensure.
Obtaining Liability Insurance
Moving forward with your handyman business also means protecting yourself from any liability issues that may arise.
It's important to consider obtaining liability insurance, which will cover you in case of accidents or damages caused by your work.
While it may seem like an additional expense, having proper coverage can save you from devastating financial loss.
Finding affordable insurance can be a daunting task, but there are options available to help make the process easier.
Start by researching different insurance providers and comparing their rates and coverage options.
Be sure to choose the right coverage level for your business needs and budget.
Remember, investing in liability insurance is not only a smart move for your business, but also provides peace of mind knowing that you're protected.
Registering Your Business With The State
Before you can legally operate as a handyman in Illinois, you need to register your business with the state.
The first step is choosing a unique and available name for your business that complies with the state's business name requirements. You can check the availability of your chosen name on the Illinois Secretary of State website.
After selecting a name, you must file Articles of Incorporation or Organization with the Illinois Secretary of State's office and pay any associated fees.
In addition to registering your business, you also have certain tax obligations as a handyman in Illinois. It is essential to obtain all necessary licenses and permits before starting work.
Depending on your services' nature, you may need various permits from different agencies such as local building departments, zoning committees, and regulatory boards. Moreover, you are required to collect sales tax on tangible personal property sold within the state if applicable.
By fulfilling these legal requirements upfront, you can avoid penalties and fines down the road while ensuring smooth operations for your handyman business.
Applying For A Handyman License
Applying for a Handyman License in Illinois can be an excellent step towards legitimizing your business and expanding your client base. Once you obtain this license, you'll enjoy various benefits such as being able to take on larger projects that require a permit, charge higher rates due to having certification, and gain trust from potential clients.
To apply for a Handyman License, you must first gather all the necessary documents and pay the application fee. The application process requires completing an online form with personal details, work experience, references, criminal history disclosure, proof of insurance coverage, and passing a background check.
It's essential to ensure that you have all the requirements before applying to avoid any delays or rejections. After submitting your application, expect it to take up to 90 days for approval or denial notification from the state regulatory agency responsible for issuing handyman licenses.
By obtaining a Handyman License through following the outlined application process in Illinois, you get access to numerous opportunities that were not previously available without credentials. With diligence throughout the process and patience waiting for results after submission of paperwork; one will ultimately reap the rewards of legitimacy within their industry while enjoying newfound client trustworthiness along with other associated perks!
Taking The Required Exams
Like a warrior preparing for battle, getting ready to take the required exams is a crucial step in obtaining your handyman license. Exam preparation requires dedication and focus, as you need to understand both the content of the exam and its format. Knowing what types of questions will be asked can give you an advantage when taking the test.
Before scheduling your exam, it's important to familiarize yourself with its format. The handyman licensing exam typically consists of multiple-choice questions that assess your knowledge of various topics related to general repair work.
Understanding how many questions there are, how much time you have, and what percentage of correct answers is needed to pass can help calm any nerves on test day. With proper preparation and understanding of the exam format, passing becomes achievable.
Completing Continuing Education Courses
Continuing education courses offer numerous benefits to handymen in Illinois. For starters, these classes help you stay current with the latest trends and technologies in your field. By learning new tricks of the trade, you can improve your skills and become a more effective handyman.
Another benefit of continuing education is that it can help set you apart from other handymen who may not have taken any extra training. When potential clients see that you are committed to your craft and constantly improving yourself, they will be more likely to hire you for their projects. Additionally, some states require licensed handymen to complete a certain number of continuing education hours each year in order to maintain their license.
Bullet Points:
Gain confidence by mastering new techniques
Increase credibility with clients by demonstrating commitment to professional growth
Network with other professionals in the industry
Boost earning potential by expanding service offerings
Finding reputable continuing education providers can be challenging, but there are resources available. Start by checking with local trade organizations or community colleges for course offerings. You can also search online for courses specific to your area of expertise. It's important to do your research and choose a provider that is accredited and recognized within the industry.
Ultimately, investing time and effort into completing continuing education courses as a handyman in Illinois can lead to personal and professional growth as well as increased business opportunities.
Maintaining Your License Status
Maintaining Your License Status is crucial as it ensures that you can continue to offer handyman services in Illinois.
One of the most important things you should do is renewing your license before its expiration date. You can renew your license online, by mail, or in person at the IDFPR's office. It's essential to submit all required documents and pay the renewal fee on time to avoid any penalties.
If your license has been suspended due to violations such as failure to renew or comply with regulations, it's vital to rectify these issues immediately.
Continuing to work without a valid license could result in more severe consequences such as revocation of your license or legal action against you. To reinstate a suspended license, you'll need to complete any necessary requirements and may have additional fees to pay.
By keeping up-to-date with your licensing requirements and complying with regulations, you'll be able to provide quality handyman services while avoiding any disruptions caused by suspension or revocation of your license.
Remember that maintaining good standing with the IDFPR shows clients that they can trust you and rely on your expertise for their projects.
Finding Employment Opportunities As A Licensed Handyman
As luck would have it, networking opportunities are abundant for licensed handymen in Illinois. With the rise of social media and online platforms, there are more ways than ever to connect with potential clients and other professionals in the industry.
One effective strategy is to join local business groups or organizations that cater to homeowners and property managers. Attending events hosted by these groups can help you build relationships with key decision-makers who may be looking for a handyman.
Another way to market yourself as a licensed handyman is through targeted advertising campaigns. Consider investing in paid ads on social media platforms like Facebook or Instagram, where you can target specific demographics based on location, age, interests, and more.
Additionally, creating a professional website that showcases your skills and services can make all the difference when it comes to attracting new clients. By using smart marketing strategies and staying plugged into your local community, you can set yourself up for success as a licensed handyman in Illinois.
Frequently Asked Questions
What Is The Cost Of Obtaining A Handyman License In Illinois?
To obtain a handyman license in Illinois, you must first go through the license application process. This involves meeting several requirements that are necessary for obtaining your license.
The cost of obtaining a handyman license will depend on various factors such as the type of work you plan to do and whether you need additional certifications or permits.
Some common requirements for a handyman license include passing an exam, providing proof of insurance coverage, and having at least two years of experience working in the field.
It's important to research and understand these requirements before starting your application to ensure that you can meet all the necessary criteria.
Can A Handyman Work Independently, Or Do They Need To Work Under A Licensed Contractor?
On average, there are around 1.3 million handymen working in the United States.
When it comes to handyman license requirements, many states do not require them to have a specific license or certification. However, some states like Illinois may require a handyman to obtain a license if they plan on performing certain services such as plumbing and electrical work.
As for working independently, most handymen are able to work without being under a licensed contractor but it's important to check with state laws and regulations beforehand.
Are There Any Restrictions On The Types Of Projects A Licensed Handyman Can Undertake In Illinois?
When obtaining a handyman license in Illinois, it's important to note the types of projects that are allowed under this license.
The state has specific regulations and restrictions for licensed handymen, including limitations on certain electrical and plumbing tasks.
To be eligible for a handyman license, applicants must meet various requirements such as age, experience, and education qualifications. Additionally, they must pass an exam and submit their application with all relevant documents.
By fulfilling these criteria, handymen can legally perform services within the scope of their license while adhering to state guidelines.
How Long Does It Typically Take To Obtain A Handyman License In Illinois?
To obtain a handyman license in Illinois, it's essential to meet the handyman license requirements and prepare for the handyman license exam.
The duration of obtaining a handyman license varies depending on each individual's abilities and how well they can fulfill these requirements.
Generally, it takes several weeks or months to complete all the necessary training and pass the exam successfully.
However, some candidates may take more time if they need additional experience or education before applying for their licenses.
Overall, proper preparation is crucial for obtaining a Handyman License in Illinois within a reasonable timeframe.
Is It Possible To Transfer A Handyman License From Another State To Illinois?
Are you a licensed handyman in another state, but planning to move to Illinois? Good news for you! The State of Illinois offers handyman license reciprocity.
This means that if you have an out-of-state handyman license and want to transfer it to Illinois, you can do so by meeting certain requirements such as submitting your current license information, passing a background check, providing proof of insurance, and paying the necessary fees.
However, it is important to note that the exact requirements may vary depending on the specific state where your current license was issued. So before applying for transfer, make sure to research the requirements thoroughly or seek guidance from a professional licensing agency.
Conclusion
So, there you have it! Obtaining a handyman license in Illinois requires some effort and investment. The cost of acquiring the license varies depending on the city or county where you live. However, you can expect to pay around $100-$200 for the application fee and exam costs.
One interesting statistic is that according to the Bureau of Labor Statistics, employment opportunities for handymen are expected to grow by 4% from 2019-2029. This growth rate is slightly slower than average compared to other occupations but still provides promising prospects for those interested in pursuing a career as a licensed handyman in Illinois.
Overall, with hard work and dedication, obtaining a handyman license can lead to many exciting opportunities and provide job security in an ever-changing economy.

Try

Now
---
ServiceFolder's field service scheduling software free plan is perfect for small businesses with up to three people or less. It includes time tracking, scheduling, and mobile app features that make it one of the best mobile field service management software solutions for small businesses available. It is perfect for any small business company within the field service industry that wants to use technology to increase performance and productivity.