Handyman Software for

Home Maintenance
The Handyman Software helps small-scale repair service businesses automate job scheduling and billing. It includes tools such as managing work orders, creating invoices, processing payments, and even connecting with customers
Start Free - 1 User
ServiceFolder's Handyman business software is a mobile integrated Field Service Software
---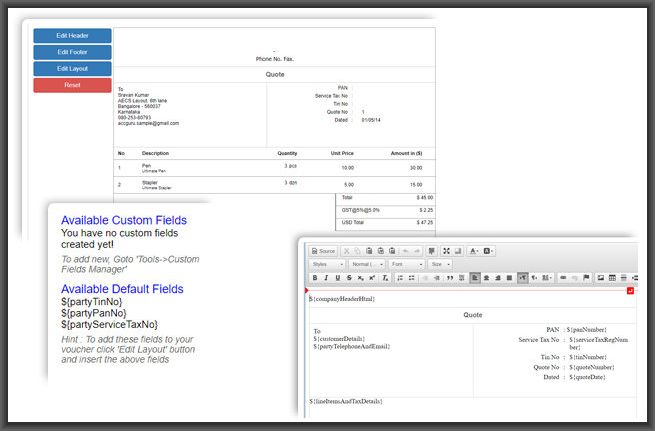 Handyman Estimates/Quotes Software
Handyman estimating Software can send estimates to pre-approve to customers before starting work orders. The hassle of mailing, explaining and approving estimates, dealing with people who don't pay, and working with lazy customers can make the Handyman services more demanding.
Online payments allow for more convenience, expedited payment processing, and better tracking.
Create Handyman estimates at the office or on the field
Send Estimates first, then convert to quote, get customer signature next, followed by invoice creation and receive payments.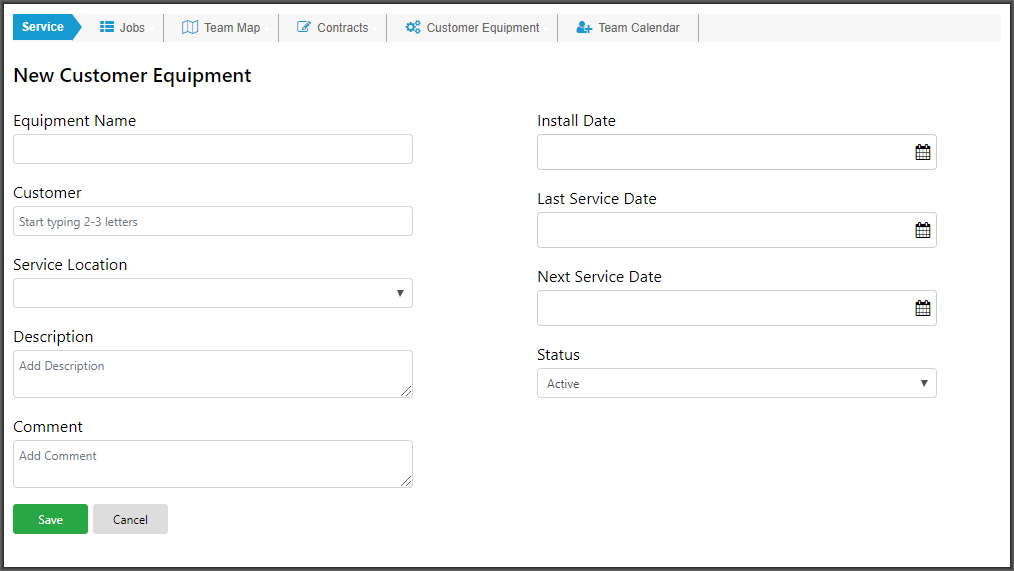 Handyman Equipment tracking software
Continuously keep accurate notes of the maintenance of expensive equipment like generators, ladders, compressors and other tools used for fixing air conditioners and generator or for the ventilation of the field. You can do this with the ServiceFolder Handyman maintenance software.
If your equipment is your company's, the customer's or your own, use a centralized tracking platform like ServiceFolder's Handyman Service Software to maintain information like location and usage. This ensures accurate and vital data for future references while also ensuring that customers can locate and use their belongings.
Improve your efficiency, avoid equipment damage, and reduce waste by staying on top of the maintenance process
Improve customer value and keep your expensive tools in top shape
Help make audits easy
Quick Support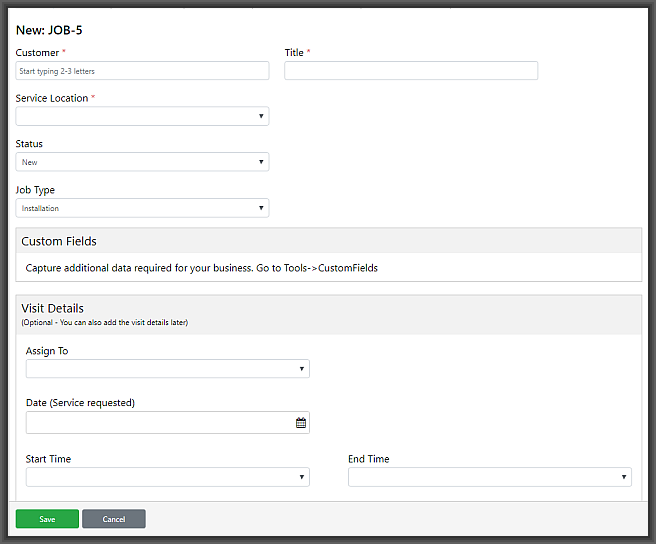 Handyman Job Management Software
Handyman service demand and bidding have always been at their peak. ServiceFolder has designed a job management feature to help you relax as demand rises and work orders pile up. You can now sit at the counter, sip your coffee, manage jobs without the use of paper or pens, and ensure that your schedules and dispatching are delivered to customers quickly and easily. Your Handyman field service can outwit all others if you have trained and skilled technicians, a loyal customer base, and an outstanding service team like ServiceFolder.
Sort your work orders by date, time, location, and urgency
Easily schedule and dispatch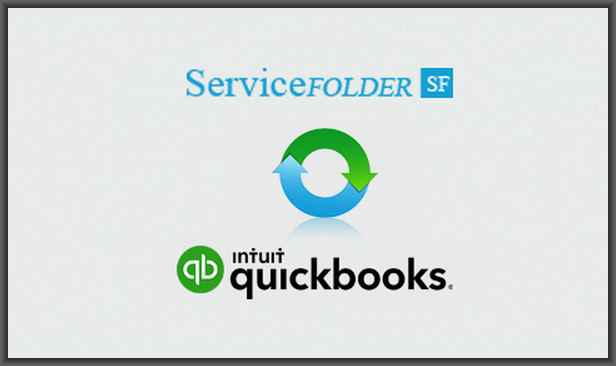 Handyman software for QuickBooks Integration
With QuickBooks integration, ServiceFolder has been able to function more effectively and smoothly. The accounting software organizes your business' accounting data for you on the cloud, helps track your sales, import and categorize transactions and even generates reports. Handyman business owners work hard to keep their businesses running smoothly, but often times can get tired. Timely estimates and invoices make the jobs of these successful companies more achievable. Collaborating with our Service Folder software, business owners can access QuickBooks accounting to ensure their company is working billable hours.
No need to be an accounting professional to use the software
Create Invoices and payments within minutes and sync to QuickBooks
Help make audits easy
Quick Support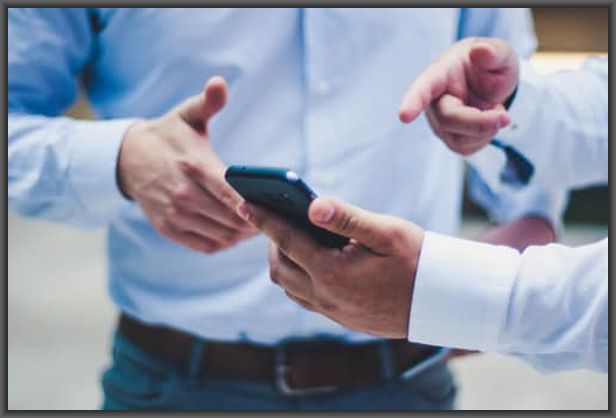 Handyman CRM Software
Manage the 360 degree information of your customer in one screen.
Site addresss
Invoice & Receipts
Quotes
Jobs
Contracts
Customer Equipment
Files & Photos
Job History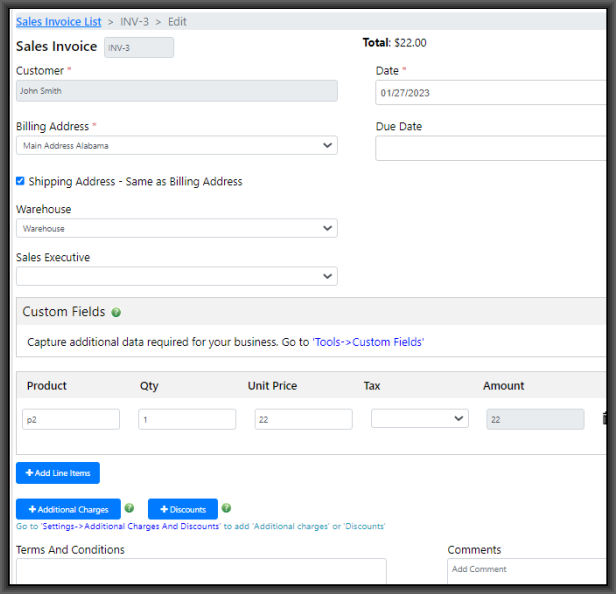 Handyman invoicing Software
When the work is finished by the technicians, it's difficult to handle the paperwork and collect the cash. ServiceFolder have a better, more straightforward solution that will save you both time and money. ServiceFolder generates invoices as soon as the work is completed. To avoid physical contact, technicians can upload before and after pictures for reporting purposes, obtain digital signatures from customers, and accept online payments. Digital bills allow for greater social distance while also allowing for more work to be completed in less time.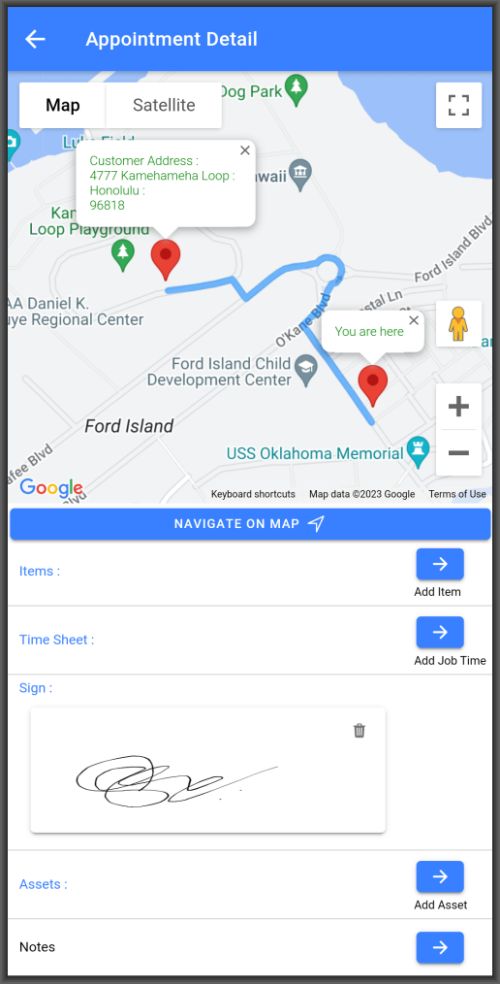 Mobile Handyman Software
Technician on the field can do the work better without having to call the office staff
Handyman technicians on the field can quickly create a customers and reduce phone conversation withthe back office staff
The technician can collect the customer signature on the mobile. After collecting the signature, the signature is stored in the customers job record for further reference and printing.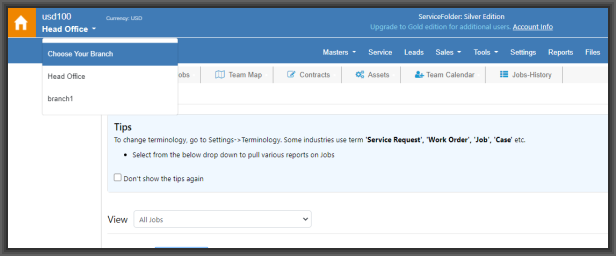 Handyman Service Franchise Management Software
It is not easy to run a business. Operating a business with multiple locations is even more difficult. You require all-in-one handyman service franchise management software that will save you time while also assisting you in growing your business. ServiceFolder will assist you in streamlining day-to-day operations, cutting costs, and gaining access to the real-time reporting you require to easily scale your franchise business.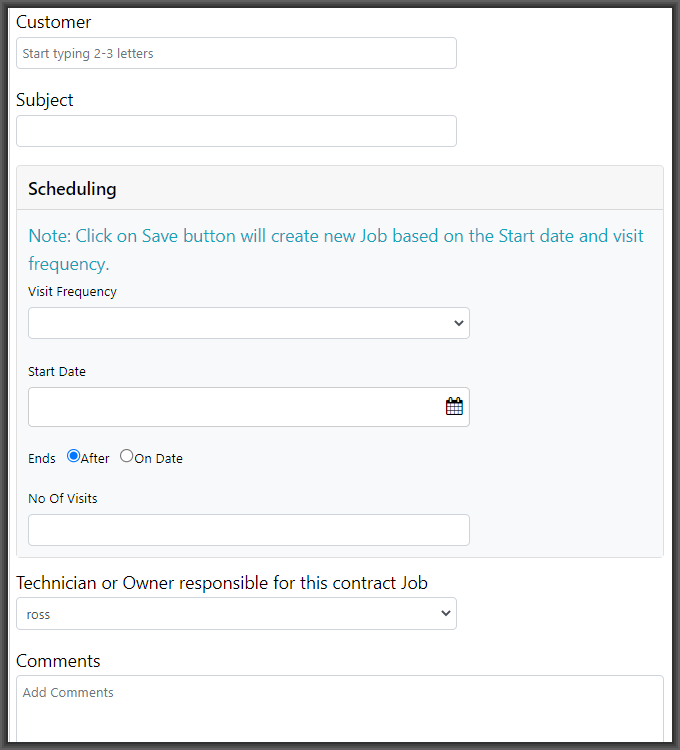 Contracts & Service Agreements
You can give your handyman and sales the ability to instantly upsell extended warranties, service contracts, and maintenance agreements with ServiceFolder.
Create one job and schedule it to repeat with interval options such as weekly, quarterly, annually, or custom ranges to create automated recurring jobs for maintenance agreements. Our Handyman Service software is specifically designed for small businesses.
What is Handyman Software?
---
The Handyman Software is a software tool that helps small-scale repair service businesses automate job scheduling and billing. It includes tools such as managing work orders, creating invoices, processing payments, and even connecting with customers.
The Handyman Software is a tool that companies use to manage the day-to-day schedule for their crew. It helps compile customer data and help with invoicing and collections. This software enables companies to efficiently manage their workforce, keep track of expenses, and provide better customer service.
Handyman Scheduling Software
---
The Handyman Scheduling Software is a top field service management software. It offers improved workflow through less flipping between apps, scheduling estimates and installs should be easy, and it's designed for busy home owners.
Handyman CRM Software
---
Handyman CRM software enables a user to track work orders from start to finish and then create invoices for their clients. Handyman Businesses can also use Handyman CRM Software's ServiceFolder field service management software, which is integrated with QuickBooks Online.
Features for Handyman Businesses
---
Proper scheduling to avoid double booking
Managing service calls
Dispatch your techs to the right place
Track every job, every step of the way
Organize your office staff and Handyman field technician
---
Never forget to schedule or invoice jobs. Keep track of everything on your team. See how your business is doing with the connected field tech and office staff.
Sync to QuickBooks
---
See all your finances in realtime with our seamless quickbooks integration. Avoid delays and double entry of data.
Efficiently dispatch technicians
---
Efficiently assign, deploy and track technician locations.
Frequently
Asked

Questions
---
What is commercial Handyman software?
Commercial Handyman software is an essential tool for owners and managers of commercial Handyman companies to grow their businesses. This type of software is designed to help increase efficiency and reduce costs while providing a better customer service experience.
What is Handyman Dispatch Software
Handyman Dispatch Software is a tool that gives Handyman professionals the power to schedule their jobs, dispatch digital work orders, track equipment, monitor technician progress, maintain a customer database, and handle every other aspect of running an Handyman company.
What is the cost of Handyman Service Software
The cost of field service software for Handyman contractors generally rises with the depth of functionality.
What is Handyman Management App
Handyman Service Company requires your technicians to be out in the field while your office managers manage the administration from behind a computer. Handyman business owners and teams can manage operations from anywhere with ServiceFolder's Handyman business app for web, which gives your team access to their schedules, work order information, quotes, and turn-by-turn directions to their next job. The ServiceFolder mobile app is free to download for iOS (Apple) and Android devices.
What 3rd party integrations are done by ServiceFolder Handyman software
1. Learn more about Stripe online payments to get paid faster
2. Learn more about online quickbooks for invoice and payments syncing
Does a small business needs a Handyman software
Handyman management software can help you organize your operations and make the small business look bigger.
Is ServiceFolder a free Handyman software
Yes, ServiceFolder is free for 1 user for the Silver Edition.
Get started with ServiceFolder
Manage Jobs & Staff
On Site Quote and Invoice
On Site Notes and Photos
Sync with Quickbooks Online
Print Designer for all Documents
Equipment/Asset Management
Customer Management
Leads Management
Inventory Management
Customer Notifications
Customer Fields
PriceBooks

Try

Now
---
ServiceFolder's field service scheduling software free plan is perfect for small businesses with up to three people or less. It includes time tracking, scheduling, and mobile app features that make it one of the best mobile field service management software solutions for small businesses available. It is perfect for any small business company within the field service industry that wants to use technology to increase performance and productivity.