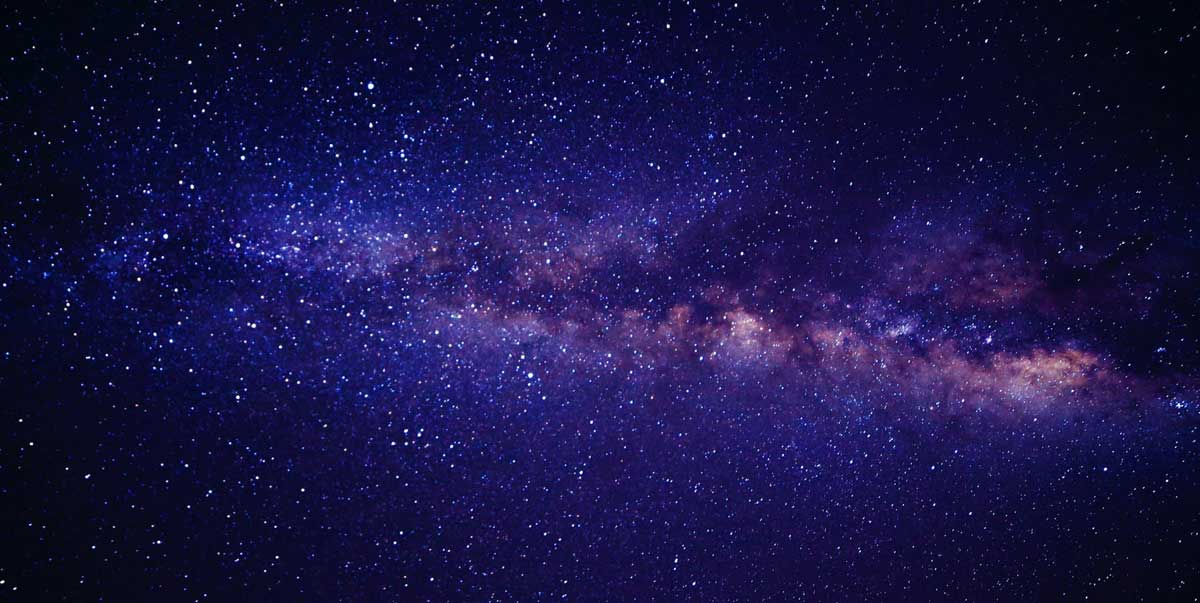 How To Get A Handyman License In Pennsylvania
---
If you're looking to become a handyman in Pennsylvania, you may be wondering how to obtain the necessary license. Fortunately, the process is not as complicated as it may seem at first glance.
To begin with, it's important to note that Pennsylvania does not have a specific licensing requirement for handymen or general contractors.
However, if you plan on performing electrical, plumbing, or HVAC work, you will need to obtain the appropriate licenses and certifications.
In this article, we'll provide an overview of what you need to do to get licensed in these trades and offer some tips on how to launch your career as a successful handyman in Pennsylvania.
Understanding Pennsylvania's Licensing Requirements
Are you interested in becoming a licensed handyman in Pennsylvania? The first step is understanding the licensing requirements. In order to obtain a license, applicants must meet certain qualifications and pay necessary fees.
Understanding licensing fees is an important aspect of the application process. As of 2021, the fee for a handyman license in Pennsylvania is $50. It's important to note that this fee may be subject to change, so it's best to check with the state licensing board for any updates or changes.
Additionally, finding resources for exam preparation can help ensure success on the required tests. There are many online resources available such as practice exams and study guides, as well as local vocational schools that offer courses specifically designed to prepare individuals for these exams.
Differentiating Between Handymen And Contractors
When it comes to home repairs and improvements, many homeowners turn to either handymen or contractors for assistance. While both share similar tasks such as fixing plumbing issues or repairing drywall, there are distinct differences between the two professions.
Handymen typically handle smaller projects that do not require a specialized license. They may perform tasks such as painting, installing light fixtures, or replacing old faucets.
Contractors, on the other hand, are licensed professionals who have undergone extensive training in their specific trade. They often work on larger projects such as major renovations or building additions to homes. It is important for homeowners to understand these distinctions when deciding which professional to hire for their needs.
Legal liabilities and responsibilities can also vary greatly between handymen and contractors. Handymen may only be liable for damages caused by their own negligence while performing a task, whereas contractors could potentially face legal action if they fail to meet industry standards or obtain necessary permits for construction work.
Additionally, contractors must carry liability insurance and workers' compensation coverage for employees working on job sites. By understanding these differences between handymen and contractors, homeowners can make informed decisions about whom they hire for their home improvement needs without putting themselves at unnecessary risk of legal complications down the line.
Obtaining An Electrical License In Pennsylvania
To obtain an electrical license in Pennsylvania, there are certain requirements that must be met.
First and foremost, individuals must complete a four-year apprenticeship program through the International Brotherhood of Electrical Workers (IBEW) or National Electrical Contractors Association (NECA). This program consists of both classroom instruction and on-the-job training with licensed electricians.
Once the apprenticeship is completed, individuals can apply for their electrical license through the Pennsylvania Department of Labor & Industry. In addition to completing the apprenticeship program, applicants must also pass an examination demonstrating their knowledge and understanding of electrical safety codes and regulations.
Learning resources such as online courses, workshops, and study materials are available to help prepare individuals for the licensing exam.
Apprenticeship programs offer hands-on experience working alongside licensed professionals while earning a salary.
Obtaining an electrical license not only opens up job opportunities but also ensures safe and reliable installation and maintenance of electrical systems.
Becoming a licensed electrician requires dedication and hard work, but it is a rewarding career path with many benefits. By taking advantage of learning resources and enrolling in apprenticeship programs, aspiring electricians can gain valuable skills and experience necessary for success in the field.
Obtaining A Plumbing License In Pennsylvania
Now that you know how to obtain an electrical license in Pennsylvania, it's time to explore another area of expertise: plumbing.
Did you know that the average plumber in Pennsylvania makes $56,000 per year? That's a pretty impressive salary and should motivate anyone interested in pursuing this career path.
To become a licensed plumber in Pennsylvania, you must first complete an apprenticeship program. These programs typically last 4-5 years and include both classroom instruction and on-the-job training with experienced plumbers.
Once your apprenticeship is complete, you'll need to pass the state plumbing exam before becoming eligible for licensure.
Continuing education courses are also required to maintain your plumbing license in Pennsylvania. These courses help ensure that plumbers stay up-to-date on industry standards and best practices. As technology evolves and new materials become available, continuing education ensures that plumbers have the knowledge necessary to provide high-quality service to their clients.
So if you're interested in becoming a licensed plumber in Pennsylvania, start by researching apprenticeship programs near you!
Obtaining An Hvac License In Pennsylvania
In order to obtain an HVAC license in Pennsylvania, one must first complete an apprenticeship program. These programs typically last between three and five years and involve both classroom instruction and on-the-job training.
Apprentices will work under the supervision of a licensed HVAC technician while gaining hands-on experience with installation, maintenance, and repair of heating, ventilation, air conditioning, and refrigeration systems.
After completing an apprenticeship program, individuals seeking an HVAC license in Pennsylvania must pass a trade exam demonstrating their knowledge of industry standards and best practices.
In addition to passing this exam, continuing education courses are required for license renewal every two years. These courses ensure that technicians stay up-to-date with advancements in technology and changes to regulations within the industry.
By participating in these educational opportunities, HVAC technicians can improve their skills and offer better services to their clients.
Meeting Education And Experience Requirements
You may be wondering how you can meet the education and experience requirements to obtain a handyman license in Pennsylvania. It's important to note that each state has different requirements, so it's essential to research what specifically is needed for your area.
In general, most states require some sort of hands-on training or apprenticeship programs. One way to gain the necessary experience is by working as an apprentice under a licensed contractor. This will allow you to learn from someone who already has the knowledge and expertise required for the job.
Additionally, there are many vocational schools and trade associations that offer courses on construction and repair skills. By taking advantage of these resources, you'll be well on your way towards meeting the education and experience requirements needed for a handyman license in Pennsylvania.
Passing The Licensing Exam
After meeting the education and experience requirements, the next step to get a handyman license in Pennsylvania is passing the licensing exam.
This exam consists of multiple-choice questions that test your knowledge on various aspects of home maintenance and repair.
Exam preparation is crucial for success in this licensing exam. Start by reviewing all the materials covered in your training program or apprenticeship. You can also check out study guides and practice exams online to help you familiarize yourself with the type of questions you can expect.
Test taking strategies are also important to consider, such as time management and process of elimination when answering questions. By adequately preparing for the exam and using these strategies, you increase your chances of passing it and obtaining your handyman license.
Remember, passing the licensing exam is not only essential for obtaining your handyman license but also for building credibility with potential clients who trust that they're hiring an expert in their field.
Don't rush into taking the test without adequate preparation; instead, take advantage of available resources to ensure success on test day.
Applying For And Obtaining Your License
Once you have met all the requirements to obtain your handyman license, it's time to apply for and obtain it.
The first step is to complete an application form provided by the Pennsylvania Department of Labor & Industry. You will need to provide information about yourself, including your name, contact details, social security number, and any relevant work experience or education.
After submitting your completed application form along with other necessary documents such as proof of insurance coverage and a criminal background check report, you will be required to pay a licensing fee.
Once your payment has been processed, you can expect to receive your handyman license in a few weeks. Keep in mind that licenses must be renewed periodically, usually every two years. Be sure to familiarize yourself with the renewal process beforehand so that you don't miss any deadlines or incur additional fees.
Legal and insurance considerations are also important when applying for and obtaining your handyman license in Pennsylvania.
It's advisable to seek legal advice from a qualified attorney who specializes in small business law before starting out as a handyman. Additionally, consider getting liability insurance coverage to protect yourself against potential claims arising from injuries or property damage caused during your work activities.
By taking these steps seriously and following all the rules and regulations set forth by Pennsylvania state authorities, you'll be well on your way to becoming a licensed handyman!
Building A Successful Handyman Business In Pennsylvania
Building a successful handyman business in Pennsylvania requires more than just obtaining a license. It involves effective marketing strategies and excellent customer management skills. Without these two components, it can be challenging to attract customers and maintain their loyalty.
To effectively market your handyman services in Pennsylvania, you need to identify your target audience and tailor your messaging to speak directly to them. Utilizing social media platforms like Facebook and LinkedIn can help you reach potential clients while also showcasing the work that you do.
Additionally, offering promotions or discounts for first-time customers could incentivize people to give your service a try.
When it comes to customer management, communication is key. Always respond promptly when contacted by a client and ensure that they feel heard throughout the project's duration. Encourage honest feedback from clients after each job so that you can continue improving your services.
By prioritizing open communication with your customers, you'll build trust and foster long-term relationships that will benefit both parties over time.
Staying Up-To-Date With Licensing Regulations And Requirements
Did you know that in Pennsylvania, over 10,000 individuals hold a handyman license? That's right! With such a large number of licensed handymen in the state, it's important to stay compliant with licensing regulations and requirements.
Staying compliant with licensing regulations is crucial for any handyman looking to maintain their business operations. One key aspect of staying compliant is renewing your handyman license on time. In Pennsylvania, all licenses expire after two years and must be renewed before the expiration date to avoid penalties or even suspension of your license. To ensure you don't miss any renewal deadlines, mark them down in a calendar or set up reminders on your phone. Additionally, make sure to keep track of any continuing education requirements as they may vary depending on the type of work you do as a handyman.
| License Renewal Requirements | Cost | Deadline |
| --- | --- | --- |
| Application for Renewal | $40 | Every 2 Years Before Expiration Date |
| Continuing Education Credits (CECs) | Varies by County/State Regulations | Every 2 Years Before Expiration Date |
Renewing your handyman license doesn't have to be complicated if you follow these simple steps and stay informed about relevant changes to licensing regulations. Remember: maintaining compliance with licensing requirements not only keeps your business running smoothly but also helps protect consumers who trust you with their home repairs and improvements.
Frequently Asked Questions
Are There Any Age Restrictions For Obtaining A Handyman License In Pennsylvania?
To obtain a handyman license in Pennsylvania, there are certain age requirements and educational qualifications that need to be met.
The state of Pennsylvania requires all applicants to be at least 18 years old before being eligible for the licensure process.
In terms of educational requirements, it is necessary to have completed high school education or hold an equivalent degree.
Additionally, some counties may require further vocational training or apprenticeships.
These prerequisites ensure that licensed handymen possess the knowledge and skills required to perform their duties safely and efficiently while adhering to industry standards and regulations.
Will A Criminal Record Affect My Chances Of Obtaining A Handyman License In Pennsylvania?
Oh boy, do you have a criminal record?
Well then, let me tell you that obtaining a handyman license in Pennsylvania might just be impossible for you. Your prior offenses could have a major impact on your chances of getting licensed, but don't lose hope just yet!
If you've been through rehabilitation and can prove yourself as a trustworthy individual, then there's still a chance for you to obtain that coveted license. But make no mistake, the road ahead will not be easy.
You'll need to go through extensive background checks and show evidence of your reformation before even being considered for a license.
So if you're serious about becoming a licensed handyman, it's time to start proving yourself today!
Can I Offer Specialized Services, Such As Landscaping Or Painting, As A Licensed Handyman In Pennsylvania?
Yes, as a licensed handyman in Pennsylvania, you can offer specialized services such as landscaping and painting.
However, it is important to note that there are certain regulations for offering landscaping services, including obtaining proper permits and following environmental guidelines.
Additionally, if you plan on providing painting services, it may be beneficial to obtain certifications or training in order to ensure quality workmanship and the use of safe materials.
As with any service offered as a handyman, it is crucial to adhere to all relevant laws and regulations to maintain your license and reputation as a reliable professional.
How Long Does It Typically Take To Complete The Licensing Process In Pennsylvania?
Time is money, but the cost of obtaining a handyman license in Pennsylvania may surprise you. The average cost can vary depending on common requirements such as background checks and insurance policies.
However, the length of time it takes to complete the licensing process is equally important. Symbolically speaking, this journey can be compared to a marathon rather than a sprint. It requires patience and endurance to navigate through the necessary paperwork and exams before finally crossing the finish line with your new credential in hand.
Is Liability Insurance Required For Licensed Handymen In Pennsylvania, And If So, How Much Coverage Is Necessary?
Liability insurance coverage is required for licensed handymen in Pennsylvania, and the amount of coverage necessary depends on the specific type of work being done.
License renewal requirements also include maintaining adequate liability insurance throughout the licensure period.
It's important to note that having liability insurance not only protects the handyman from potential lawsuits, but it also provides peace of mind for clients who are seeking trustworthy professionals to complete their home repairs or upgrades.
Conclusion
In conclusion, obtaining a handyman license in Pennsylvania is possible for individuals of all ages who meet the necessary requirements.
While having a criminal record may affect your chances, it is not an automatic disqualification and each case will be evaluated on its own merits.
Licensed handymen in Pennsylvania are able to offer specialized services such as landscaping or painting, but liability insurance is required with a minimum coverage amount of $50,000.
Remember: 'Rome wasn't built in a day' - the licensing process can take some time to complete, but with dedication and persistence, you can achieve your goal of becoming a licensed handyman in Pennsylvania.

Try

Now
---
ServiceFolder's field service scheduling software free plan is perfect for small businesses with up to three people or less. It includes time tracking, scheduling, and mobile app features that make it one of the best mobile field service management software solutions for small businesses available. It is perfect for any small business company within the field service industry that wants to use technology to increase performance and productivity.