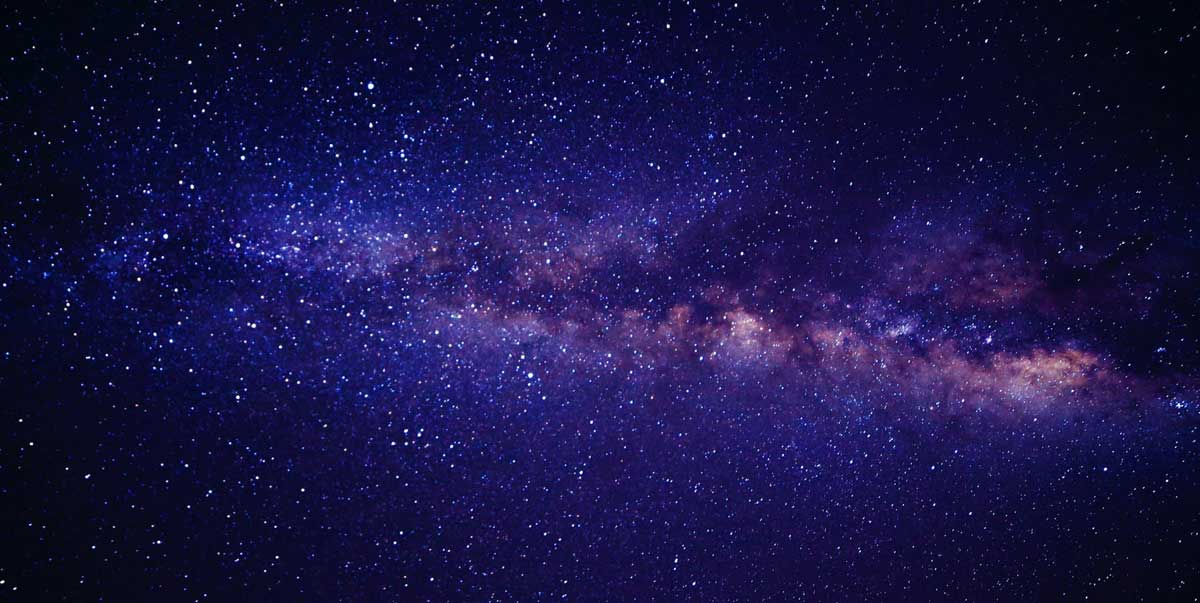 Best Lead Generation Websites For Hvac Contractors
---
Lead generation is the lifeblood of a successful HVAC contracting business. Without leads, it can be difficult to find new customers and keep your business growing. Luckily, there are some great lead generation websites out there specifically designed for HVAC contractors. In this article we'll explore the best ones so you can start generating more leads quickly and easily.
Whether you're just starting out in the world of HVAC or have been established for years, having an effective lead generation strategy is essential for long-term success. With these tried-and-tested websites at your disposal, you'll get access to countless potential customers who are searching for services like yours - giving you plenty of opportunities to grow your business faster than ever before!
Homeadvisor
HomeAdvisor is an online marketplace that helps hvac contractors connect with potential customers. It's a great way to reach out to local homeowners who are in need of heating and cooling services. HomeAdvisor offers a suite of tools designed specifically for hvac contractors, including the ability to create custom profile pages, access customer ratings, reviews, and more.
By leveraging these features, hvac contractors can easily market their services directly to local consumers and generate quality leads from qualified buyers. With the help of powerful search capabilities on HomeAdvisor's website, prospective clients can quickly find the right contractor for their needs. Plus, its rating system makes it easy for users to choose reliable professionals who have already proven themselves by delivering successful projects.
The key benefits of using HomeAdvisor include being able to build relationships with existing customers while also gaining exposure to new ones through targeted advertising campaigns. Additionally, as part of its Premium Plan service package, hvac contractors get access to exclusive discounts which can help them save money while increasing their profits over time. All in all, HomeAdvisor is an essential resource when it comes to growing your business as an hvac contractor and boosting lead generation efforts.
Angie's List
Angie's List is one of the premier lead generation websites for HVAC contractors. It has been around since 1995, and has built up a reputation as an invaluable resource for home improvement professionals. Any contractor registered on Angie's List will benefit from its vast network of potential customers who are looking to hire qualified workers in their area.
The platform offers many great features that make it easy for businesses to connect with consumers. Contractors can post detailed profiles about their services, including licenses and certifications they hold, photos of past projects, customer reviews and more. This allows homeowners to get a better understanding of what kind of work each business does before making any hiring decisions. Furthermore, all communication between contractors and prospective clients takes place through secure messaging systems so everything remains private.
By taking advantage of Angie's List, HVAC contractors open themselves up to countless opportunities for growth and new leads. The website boasts millions of users across the US and Canada, giving businesses access to a wide range of possible customers. And by setting up an optimized profile, businesses can increase their visibility even further - helping them attract new clients quickly and easily!
Houzz
Moving away from Angie's List, Houzz is quickly becoming one of the most popular lead generation websites for HVAC contractors. According to their website, they have over 40 million active monthly users and more than 2.5 million home professionals in their directory. This makes it an excellent platform for finding potential customers who are looking for services related to heating, ventilation, and air conditioning (HVAC). Below we will look at the top 5 benefits that make Houzz a great choice for those seeking new leads:
Easy & Intuitive Interface: The user interface on Houzz is easy to navigate, making it simple for anyone to find what they need. Plus, you can easily search by location or category so you're sure to get relevant results.

Great Reach: As mentioned before, there are over 40 million people actively using this site every month - giving your business plenty of opportunity to be seen by potential clients.

Connect with Homeowners and Professionals: With Houzz Pro+, you can connect directly with homeowners who are looking for services such as yours. Additionally, you can collaborate with other local industry professionals through their referral network and build relationships with them which could bring even more leads your way!

Promote Your Business Easily: You can use tools like video ads and sponsored posts on Houzz to promote yourself without spending too much money. This also helps increase brand awareness amongst users who may not yet know about your services but might be interested in learning more about them if given the chance.

Get Reviews: By getting reviews from satisfied customers on your profile page, you'll be able to create social proof that shows potential customers why they should choose your business over others in the area. Having positive feedback from past clients is invaluable when it comes to generating new leads online!
Overall, Houzz provides a great platform for businesses looking for quality leads in the HVAC sector. It offers a wide range of features that make connecting with both homeowners and industry professionals easier than ever before - all while helping boost brand visibility within its vast community of users.
Yellow Pages
Yellow Pages is a great source of lead generation for HVAC contractors. It's one of the oldest and most trusted online directories, with hundreds of millions of people using it every year to find businesses like yours. A listing on Yellow Pages can be very beneficial in getting more customers, as you will have an easily accessible presence to those who are looking for your services.
You should make sure that all of your business information is up-to-date and accurate when creating a listing on Yellow Pages. This includes details about your company such as contact info, hours of operation, services offered, etc.. You'll also want to include images or videos related to your work if possible; this helps potential customers get a better idea of what you do and how well you do it.
When setting up a profile on Yellow Pages, use targeted keywords so that customers searching from specific areas will be able to find you quickly and easily. You can even set up pay-per-click campaigns through the site which allows you to target users based off their location, age group, interests, etc., giving you access to an even larger pool of leads. With these strategies in place, you'll be able to generate lots of quality leads and drive more business than ever before!
Yelp
Yelp is an absolute powerhouse for lead generation for HVAC contractors. It's like a supernova of potential leads, ready to be tapped into with just the click of a button! Businesses that are listed on Yelp tend to get more traffic and higher ratings than those who don't have their information available online. Plus, it's free to create a profile and list your services — what could be better?
One great way to use Yelp as part of your lead generation strategy is by claiming or creating your business page. This will allow you to update your contact information, hours of operation, special offers, and other important details about your business that customers need to know before they make a decision whether or not to hire you. You can also post photos so potential clients can get a sense of the quality work you do.
Yelp reviews are one of the most powerful tools in generating leads. People trust user-generated reviews much more than any marketing message from the company itself – 90% of consumers read online reviews before making any kind of purchase decision! Encourage happy customers to leave positive comments on Yelp to draw in new prospects and build up credibility over time.
Google My Business
Google My Business (GMB) is an invaluable tool for any hvac contractor looking to increase their lead generation. GMB allows you to promote your business online and attract potential customers in a number of ways, such as appearing on search engine results pages, Google Maps searches, and even YouTube recommendations.
First and foremost, having a GMB page ensures that when someone conducts a local search relevant to your services, they'll be able to easily find your contact information and website link. This can help skyrocket the amount of leads coming in from organic traffic sources like Google. Additionally, if you have reviews from past clients on your GMB profile, prospective customers will immediately see how trustworthy your business is before ever clicking through to your site.
When it comes to optimizing your GMB listing for maximum return on investment (ROI), there are several things you need to do: fill out all required fields with accurate data; include detailed descriptions about what services you offer; add images that accurately depict your work; encourage happy customers to leave reviews; respond quickly and professionally to customer inquiries or complaints; share updates with followers regarding new projects or promotions; track insights related to views/clicks so you know exactly how well people are engaging with your content. Doing these steps consistently can go a long way towards generating high-quality leads for your HVAC contracting business.
Thumbtack
Transitioning from the power of Google My Business, another powerful tool for lead generation is Thumbtack. This popular website leverages its expansive network to help customers connect with contractors who specialize in their particular needs.
For HVAC contractors looking for a steady stream of leads, using Thumbtack can be an extremely effective way to build visibility and increase conversions. With over 2 million requests sent out each month by homeowners and businesses seeking contracting services, this platform offers huge potential opportunities for those in the industry.
By joining Thumbtack as a contractor, you'll have access to a wide range of features designed specifically to boost your chances of connecting with clients. From creating customized profiles that showcase your business' strengths and abilities, to responding quickly and efficiently to customer inquiries - there are numerous ways that hvac professionals can take advantage of this site's user-friendly interface and extensive reach. Investing time into optimizing your profile on Thumbtack could result in more leads than ever before!
Porch
Porch is one of the best lead generation websites for HVAC contractors. It's a great platform to find qualified customers and grow your business faster than ever before. With Porch, you can connect with homeowners in need of service or repair work quickly and easily without having to go through a middleman. You'll be able to get real leads from people who are actively looking for someone like you - no more wasting time on cold calls!
On top of that, Porch offers features such as filtering options so you can choose only relevant leads, scheduling reminders so you never miss an appointment, and tracking tools to help monitor customer interactions. This means that all your lead generation efforts will be well-targeted and organized while saving you time in the long run. Plus, there are plenty of resources available if you have any questions along the way.
All these benefits make it clear why Porch should be your first choice when searching for new customers online. The website has everything needed to help HVAC contractors succeed in their businesses – convenience, efficiency, accuracy – all under one roof! So what are you waiting for? Start using Porch today and take your business to the next level.
Servicemagic
Moving on from Porch, ServiceMagic is another great lead generation website for hvac contractors. It's an online marketplace where home owners can find the best service providers in their area. Customers are offered options of pre-screened professionals whose profiles include detailed information about past jobs and customer ratings.
Hvac contractors who sign up with ServiceMagic also benefit from access to exclusive tools that help them manage leads more effectively. They get notifications when a new job request comes in, so they don't miss out on any potential business opportunities. Plus, they're able to track how many customers have viewed their profile and how many quotes they've sent out over time.
ServiceMagic offers a variety of services designed specifically to meet the needs of hvac contractors, including advertising packages tailored to local markets and budget plans that make it easier for businesses to start generating leads right away. With its easy-to-use platform and wide range of features, it's no wonder why this lead generation website has become popular amongst HVAC contractors around the world.
Facebook Ads
HVAC contractors looking to generate leads should look no further than Facebook Ads. As the world's largest social media platform, it offers a highly targeted audience and an array of innovative marketing tools that can help you quickly reach potential clients. That said, there are some key elements to consider when crafting your ad campaign for maximum impact.
First and foremost is making sure your message resonates with the right people. With comprehensive options for targeting customers based on their location, interests, age range, gender, language and more, advertisers have tremendous control over who will see their ads. It's also important to create compelling visuals that draw attention and compel users to take action. Whether it's leveraging video content or utilizing eye-catching images in combination with persuasive copywriting - creating high quality ads is essential for successful lead generation campaigns.
To maximize ROI you must also pay close attention to budgeting and monitoring performance metrics such as clickthrough rate (CTR), cost per result (CPR) & return on ad spend (ROAS). When managed correctly these indicators can be used to continually optimize your campaigns while providing valuable insights into which strategies work best for each market segment. Leverage this data to ensure efficient resource allocation and drive consistent results from your ad investments.
Linkedin Ads
LinkedIn Ads are a great way for HVAC contractors to generate leads. They offer a highly targeted approach, allowing you to reach out to potential customers who have shown an interest in your services. You can even customize your ad campaigns based on their job titles and industry-specific keywords. It's also easy to track the success rate of each campaign so that you know exactly what works best for your business.
When setting up LinkedIn Ads, it's important to take into account your budget and the type of customer you want to target when creating your ads. Try starting with smaller budgets first, then increase them as needed once you get more comfortable with the platform and start seeing results from your campaigns. Also make sure that you use compelling visuals and persuasive copywriting that will grab people's attention and encourage them to learn more about your company or services.
Once everything is ready, launch your ad campaigns and monitor how they perform over time. Analyzing this data will help you understand which audiences respond better than others, so that you can adjust accordingly and optimize future campaigns for maximum lead generation efficiency.
Twitter Ads
It's been suggested that Twitter Ads are a powerful way for HVAC contractors to generate leads. But is this really the case? After extensive research, it appears that Twitter Ads can indeed be an effective lead generation tool for HVAC professionals – as long as they use them correctly.
For starters, it's essential to understand how Twitter Ads work and set up campaigns tailored specifically to your target audience. This means creating ads with attention-grabbing visuals and compelling copy in order to draw people into clicking on your ad. Additionally, experimenting with different campaign objectives such as website visits or video views can help you find which strategies are most successful. It's important to keep track of analytics so you know what works best and can adjust accordingly.
By taking advantage of the advanced targeting abilities offered by Twitter Ads, hvac contractors have the potential to reach their ideal customers at low cost while also building brand awareness through engagements like likes and retweets. With patience, testing and optimization, these tools can become invaluable resources when used effectively.
Frequently Asked Questions
What Are The Most Cost-Effective Lead Generation Websites For Hvac Contractors?
When it comes to cost-effective lead generation for HVAC contractors, the key is to focus on websites that offer targeted leads. There are many options available, from paid search platforms like Google Ads and Bing Ads to more specialized solutions like Thumbtack and HomeAdvisor Pro. All of these sites allow you to target potential customers based on their specific needs and location, so you can make sure you're getting the most out of your advertising budget.
How Do I Create A Successful Lead Generation Campaign For Hvac Contractors?
Creating a successful lead generation campaign for HVAC contractors begins with understanding the goals and objectives of your business. You'll want to identify who you are targeting, what services they need, and how best to reach them. Once you have this information, you can create targeted content that speaks directly to their needs while also utilizing digital marketing tools such as SEO and PPC advertising. Additionally, don't forget about traditional methods like direct mail campaigns which can still be effective in generating leads. With the right strategy in place, you will increase your chances of success and see positive results from your lead generation efforts.
What Can I Do To Quickly Generate Leads For Hvac Contractors?
Generating leads for HVAC contractors doesn't have to take forever! In fact, with the right strategies in place, it can be done quickly and effectively. A recent survey by HomeAdvisor found that 94% of consumers shop online when looking for an HVAC contractor - so getting your website or social media presence optimized is a great first step. After all, you want potential customers to find you easily! Utilizing SEO tactics such as keyword optimization and link building will help drive traffic to your site/pages. Additionally, advertising on popular local directories like Yelp and Angie's List can also give you a boost in visibility. Lastly, don't forget about email marketing - this proven strategy has been known to generate leads fast!
How Do I Measure The Success Of My Lead Generation Efforts For Hvac Contractors?
Measuring the success of your lead generation efforts for HVAC contractors is an essential step in building a successful business. To do this, you need to track how many leads have been generated from your activities and compare it with overall goals. This will give you valuable insight into what strategies are working well and where improvements can be made. Additionally, tracking customer engagements as part of each lead's journey will help you understand which channels are driving conversions and identify any obstacles that may be preventing customers from moving further along the sales funnel. With these metrics in hand, you'll be able to make informed decisions on how best to allocate resources towards generating quality leads and growing your HVAC contractor business.
Is There A Way To Ensure That My Lead Generation Efforts Will Be Effective For Hvac Contractors?
Generating leads for HVAC contractors doesn't have to be a wild goose chase. With the right resources and strategies, you can ensure that your lead generation efforts are effective - like shooting fish in a barrel! The first step is understanding what makes an effective lead generation campaign for this industry. Researching best practices and speaking with other successful businesses will give you insight into how to craft a strategy tailored to your specific needs. From there, it's all about executing on these tactics and tracking your results to see where improvements can be made.
Conclusion
As a lead generation expert for HVAC contractors, I've seen the impact that successful campaigns can have on businesses. With the right strategies in place, you can quickly and cost-effectively generate leads to grow your business. On average, businesses that use lead generations websites see an increase of 76% in their profits! So if you're looking to take your HVAC contractor business to the next level, make sure you invest in effective lead generation efforts. You won't regret it!

Try

Now
---
ServiceFolder's field service scheduling software free plan is perfect for small businesses with up to three people or less. It includes time tracking, scheduling, and mobile app features that make it one of the best mobile field service management software solutions for small businesses available. It is perfect for any small business company within the field service industry that wants to use technology to increase performance and productivity.