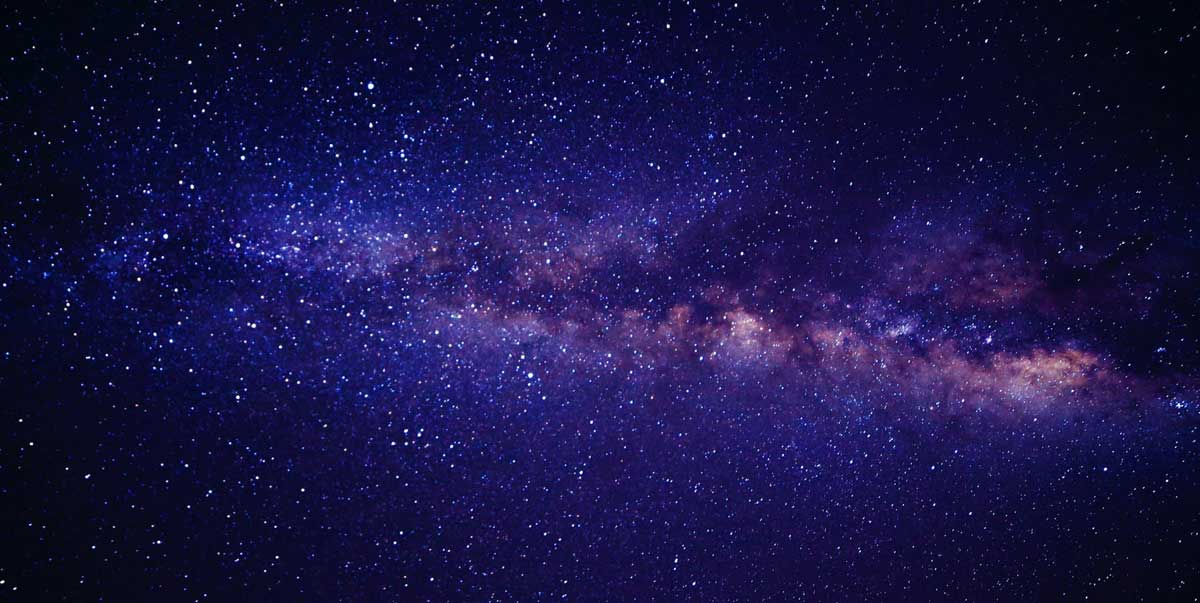 Best HVAC books-8 HVAC training books for HVAC technician Beginners & Experts
---
Best HVAC books-8 HVAC training books for HVAC technician Beginners & Experts
You are looking for a comprehensive HVAC training book to teach you everything you need about air conditioning and heating? Look no further! In this blog post, we'll review some of the best HVAC training books on the market and recommend one perfect for your needs. We'll discuss the different types of books and how they can help you learn the information you need to succeed as an HVAC technician. So if you're looking for a comprehensive refrigeration and air conditioning guide, keep reading.
The best overall best HVAC books
There are textbooks covering almost everything, which includes HVAC repair and service. HVAC textbooks provide valuable insights into HVAC engineering and repair and service. Without these textbooks, it won't be easy to be a successful HVAC technician.
As the HVAC technology has improved over the decades, the units continue to malfunction, and if they break, you have to be prepared to deal with the issue.
Here are a few of the top guides on HVAC:
#1.Modern refrigeration and air conditioning
Buy on Amazon - Modern Refrigeration and Air Conditioning Twenty first Edition, Revised, Textbook
This HVAC textbook is an excellent guide for those looking to start their career in the HVAC industry. It's a textbook of the basics for those new to the field and includes important reminders and information for more skilled HVAC professionals.
While this book was originally written in 1968, it was revised in 2017 and upgraded to its 20th edition. It contains current pertinent information about the latest developments in HVAC technology. The book was written by Andrew Althouse, Alfred Bracciano, Daniel Bracciano, Gloria Bracciano along with Carl Turnquist.
"Modern Refrigeration and Air Conditioning" includes various HVAC concepts, including HVAC theories, troubleshooting methods, and practical suggestions to set up and repair units. The most current edition contains information on energy efficiency and safety, which have become increasingly important for modern-day HVAC repair and maintenance.
The lessons are simple and provide step-by-step instructions with useful illustrations.
Its HVAC book takes the ideas one step further by covering basic business concepts and service methods to prepare technicians for their work in the real world. The entire text is supplemented with several online study modules and workbooks, should you wish.
While some may consider this book perfect for those who are just beginning, many experienced HVAC professionals agree that it's an outstanding HVAC troubleshooting guide. The information in "Modern Refrigeration and Air Conditioning" is top-quality, and nearly every technician can benefit from the knowledge it offers.
A rental of three months on Amazon costs approximately $90. However, for $130, you can purchase an actual hardcover copy that you can keep. It's worth it to purchase and save this book since it'll serve as a fantastic HVAC source in the future.
What makes this HVAC book special?
Excellent for HVAC experts of all levels
A top-notch guide on HVAC troubleshooting
Available as an HVAC eBook for more convenient access
#2.Residential construction academy HVAC
Buy on Amazon - Residential construction academy HVAC
This HVAC textbook, written by Eugene Silberstein in 2011, has a distinct distinction: it focuses on air conditioning and heating.
Similar to a few of the other books reviewed previously, this one begins by examining HVAC concepts and theories. Then, it moves towards practical, hands-on knowledge regarding real-world HVAC issues. However, it does this from the perspective of home heating and air cooling.
The lessons follow the NAHB/HBI. They include a wealth of captivating illustrations and graphics to aid readers in understanding complex HVAC concepts. This HVAC training manual also contains step-by-step instructions to solve the most frequently encountered and difficult HVAC problems.
This HVAC book also contains sections that are devoted to natural gas, oil heat, electric and geothermal boilers, heating systems, radiant heating, and hydronic heating.
"Residential Construction Academy HVAC" is available on Amazon for $125. However, you can obtain a year-long subscription to the ebook by contacting its publishing company for just $36.
What makes this HVAC book special?
A great guide on HVAC repairs for all home applications
includes beneficial graphics and drawings to help with HVAC troubleshooting
One of the few HVAC publications to concentrate only on home heating and cooling
The best HVAC troubleshooting books
#3. Refrigeration and Air Conditioning Technology
Buy on Amazon - Refrigeration and Air Conditioning Technology
This HVAC training manual was written by Bill Johnson, Jason Obrzut, Eugene Silberstein, and John Tomczyk, along with Bill Whitman, and is an essential part of the HVAC system. If you attended the HVAC vocational school, it is possible that you already have an updated version of this book!
The reason that this book is so adored by the academic community is the emphasis it places on HVAC theory. It explores the how and why more than any other textbook by explaining the complicated engineering principles that are what make HVAC feasible. The benefits that come from the HVAC study book don't end there.
"Refrigeration and Air Conditioning Technology" is among the most comprehensive books on HVAC because it provides practical, practical advice on how to solve some of the most frequently encountered HVAC problems. These explanations are further enhanced with clear examples, photos, and diagrams that help the readers' comprehension.
The book, which is now in its 9th edition, has been assisting HVAC professionals for over 25 years. The most recent revised HVAC training guides It's renowned as being at the forefront of HVAC technology.
While this HVAC textbook is through Amazon, priced at $179, you may want to think about accessing the book on the internet by buying it directly from the publisher (two years for $100). Many people find that this book is so frequent that physical copies get worn out before they're needed.
What makes this hvac book special?
Provides insightful information about HVAC theory.
An excellent source for troubleshooting on the job
supported by academics in HVAC
#4.System Diagnostics and Troubleshooting Procedures
Buy on Amazon - System Diagnostics and Troubleshooting Procedures
The book, which was composed by John Tomczyk in 2002, could be more than 20 years old. However, the content is very current. The HVAC troubleshooting advice provided by this superb reference book is a comprehensive guide to a myriad of subjects and is simple to read.
"System Diagnostics and Troubleshooting Procedures" is a comprehensive guide to the most frequently encountered cooling and air conditioning issues like:
airflow
the air inside the system
compressor inefficiencies
The condenser is dirty
Low/high condenser temperatures entering the air
Evaporator clogged with oil
Overcharge and undercharge
refrigerant cycle malfunctions
restricted metering device
suction and liquid line limitations
It offers readers the data required to not only identify and fix this extensive array of HVAC problems and much more.
For $35, it's one of the least expensive sources available. It's accessible through Amazon with an attractive, spiral-bound version to make it easy to use on the job.
The best HVAC exam study books
#5. The guide to the NATE-ICE certification exams
Buy on Amazon - The guide to the NATE-ICE certification exams
This hvac exam is a requirement that all HVAC technicians must pass in order to become a professional. The requirements for becoming a licensed HVAC technician differ between states. However, for the most part, it is necessary to pass NATE-ICE's Certification Examination, which is mandatory prior to obtaining a license.
This is a difficult undertaking, particularly if you aren't the most effective test taker or do not like classroom-based learning. However, there's another method to learn for this test "The Guide to the NATE-ICE Certification Exams."
As HVAC study guides go, this is among the top. It provides a step-by-step guide that helps students understand the topics covered in the exam. When you've learned the subject, you'll be able to proceed to the examinations.
"The Guide to the NATE-ICE Certification Exams" includes exams with over 2,400 questions that cover topics like EPA certification indoor air quality, safety components of the system, the theory of electrical power, the requirements for tools along with duct fabrication, and much more. The book also includes answers to the questions.
This HVAC study guide is a must-have for those who are planning to pass the NATE-ICE Certification Exam. It's pricey at $85. however, it's worth the purchase if you only need to take the exam only once.
What makes this HVAC book special?
contains beneficial practice tests and answer keys.
Provide information on the format and subjects covered in the tests.
Best HVAC study guide
#6. EPA 608 Certification: Step by step passing the EPA 608 Certification Exam
Buy on Amazon- EPA 608 Certification: Step by step passing the EPA 608 Certification Exam
It covers a variety of EPA 608 tests.
It is extremely thorough in its examples and questions.
Available for purchase in the form of an HVAC eBook
This book provides a comprehensive review of the EPA 608 refrigeration test and provides information about the core exam, Type I, Type II, Type III, Type I, and universal tests. The book is comprehensive and covers everything you need to take this exam. EPA 608 Certification.
One aspect that sets this HVAC study guide apart is the practice questions included. However, these aren't ordinary questions. They are actual questions from previous versions of the exam. Study this guide, and you'll surely pass your EPA 608 exam.
"EPA 608 Certification" is easily available as an eBook and a hard copy. As it's an HVAC exam-related book, it's best to get a hard copy so that you can take notes on the questions you've practiced and keep notes. They're both available from Amazon for less than $20.
Best books to learn about HVAC code
#7. HVAC Equations, Data, and Rules of Thumb
Buy on Amazon - HVAC Equations, Data, and Rules of Thumb
Larsen Angel and Arthur Bell have created a great HVAC textbook called "HVAC Equations Data, Rules of Thumb", which is a comprehensive HVAC textbook. This 600-page encyclopedia covers all you need to know about HVAC design, equations, rules of thumb, and other topics.
This book is widely considered to be an industry standard because it covers all aspects of HVAC codes. This book includes codes and standards from NFPA and ICC as well as NEC and ASHRAE. It is essential to understand HVAC from the inside out, as every tech professional knows. However, it does not mean that you can do so without having a good knowledge of code.
This book on HVAC does not stop there. The book also covers a variety of topics, including cooling and heating load factors, as well as automatic temperature controls and automation.
This comprehensive HVAC textbook can be purchased for just $49 on Amazon. You can also purchase the eBook version for the same price.
What makes this HVAC book special?
Provides extensive code insight
Includes practical formulas and HVAC repair advice
Comes in an accessible eBook format.
#8. DEWALT HVAC code reference
Buy on Amazon - DEWALT HVAC code reference
This handy codebook is built on the latest edition of the International Mechanical Code, which is considered to be the base for HVAC codes across the nation. While it's not as big as similar HVAC books, this one is full of HVAC codes to help anyone, from beginners to experienced HVAC specialists, in how to fix or modify HVAC equipment.
"DEWALT HVAC Code Reference" contains a variety of useful diagrams and illustrations in full color to assist HVAC professionals in knowing how to complete the task correctly on the first try. It provides information on a variety of HVAC problems, including chimneys as well as grease dust systems, the construction of ducts and materials vents, and many more.
This is among the cheapest HVAC books at just $30. It's a spiral-bound book that makes it easy to flip the pages and quickly find the information you require when you're traveling. Here's where to purchase it on Amazon.
What makes this HVAC book special?
Affordable and practical spiral-bound handbook
updated recently to reflect the most recent HVAC code
Used by the top HVAC specialists use
FAQ
Can HVAC be self-taught?
It is possible to learn the basics of HVAC on your own, but it is still a good idea to pursue a career in HVAC. With formal training, you can gain more experience and knowledge in the field. There are books available for beginners that cover the basics of HVAC, such as operation and maintenance, and there are also courses offered by schools that teach more advanced topics.
Additionally, if you plan to become a licensed HVAC technician, you will need to pass an exam after completing a course. The best way to prepare for this exam is to get a copy of an HVAC licensing study guide or take an online course. With dedication and commitment to learning, pursuing an HVAC career may be something worth considering.
What is the best way to learn HVAC?
The best way to learn HVAC is to start by familiarizing yourself with the fundamentals of the craft. There are a variety of books available that can help you do that, and many can be found online. A list of the best HVAC books will provide great resources for beginners and experts alike. You can find books that cover everything from basic installation and maintenance to more advanced topics like thermostat wiring and energy efficiency. These books will not only help you understand the basics of HVAC, but also give you an in-depth look at how different systems work and how they interact with each other. Furthermore, investing in some of the best HVAC books will help you master your craft and become more knowledgeable about this important field.
Is HVAC hard to learn?
HVAC can be quite a tricky subject to master, but with the right resources and dedication, it is possible. The best books for HVAC are those that cover all the basics and provide you with best practices.
Books are a great way to get started, as they offer an in-depth look at the fundamentals of HVAC and make learning easier. While it is not easy to learn HVAC, with the right guidance and knowledge, it can be done. With books that provide clear instructions and step-by-step processes, any learner can become proficient in the subject. Additionally, following best practices when working on HVAC systems is always recommended, so finding a book that covers both theory and practice will be beneficial.
How long does it take to learn the basics of HVAC?
Learning the basics of HVAC can take anywhere from a few weeks to several months, depending on how in-depth you want to go. It's important to understand the fundamentals of air conditioning and refrigeration before pursuing an HVAC certification or any other type of formal training. You should also build up a base knowledge of electrical systems and various components used in HVAC systems. This will require some basic research and possibly the help of a mentor who is already well-versed in HVAC. Once you have a solid understanding of the basics, you can begin pursuing more advanced HVAC knowledge. With hands-on experience, self-study, and formal training, you can become an expert in no time!
Does HVAC require a lot of math?
HVAC (Heating, Ventilation, and Air Conditioning) does require a lot of math to help HVAC professionals. From looking to get into the HVAC tech field to already being in the industry, many HVAC professionals need to have a good understanding of mathematics. This is why it's important for prospective or current HVAC workers to take courses that teach them how to use math in their line of work. Math can be used for things like measuring air temperature, calculating efficiency ratings and energy usage, and even figuring out how many parts are needed for certain jobs. Without proper math knowledge, those working in the HVAC industry would not be able to do their job correctly. Math plays an important role in helping HVAC technicians provide quality service and comfort for their customers.
Which course is best for HVAC?
When it comes to choosing the best course for HVAC, there is a variety of options available. It is important to master your trade and develop a strong knowledge base in order to become an expert in the field. Taking a certified HVAC course can help you gain the skills needed to work on these systems. Additionally, reading the best HVAC books for technicians can provide a valuable resource for learning about all areas of HVAC work. These books cover topics such as troubleshooting, maintenance, installation, and repairs. With this type of knowledge, you can become an expert in your chosen field and be confident in your ability to complete any job correctly and efficiently.
How do you know which HVAC books to choose?
When selecting HVAC books, it is important to consider your role in the HVAC industry and what you wish to learn. For beginners who are just getting started in the field, books that focus on the basics of HVAC systems, such as installation and maintenance, would be most beneficial. If you are an experienced HVAC professional looking to stay up-to-date with the latest industry trends and technology, then books that discuss advanced concepts would be more suitable. For an HVAC business owner, books about running a successful business and handling customer service issues may offer useful advice. Lastly, for HVAC students, textbooks on topics like thermodynamics or refrigeration could help them gain valuable knowledge and understanding of crucial topics. By taking into consideration your needs and goals when selecting HVAC books, you can ensure that you get the most out of your reading experience.
What books would you recommend for a beginner in HVAC?
If you are a beginner in the field of HVAC, there are several great books that I would recommend to get you started. The first is "HVAC Fundamentals" by John J. Horan, which provides a comprehensive overview of the basics of heating, cooling, and air conditioning systems. Additionally, "The Complete Guide to Home Heating and Cooling" by Richard J. Klima offers readers step-by-step instructions on how to install, maintain, and troubleshoot an HVAC system. Both books are written in an easy-to-understand language for beginners. Lastly, "HVAC Made Easy: A Guide to Modern Refrigeration and Air Conditioning"** is an excellent resource for anyone looking to learn more about energy efficiency and green building technologies associated with HVAC systems. All three books provide invaluable information that any beginner should read in order to become knowledgeable about HVAC systems.