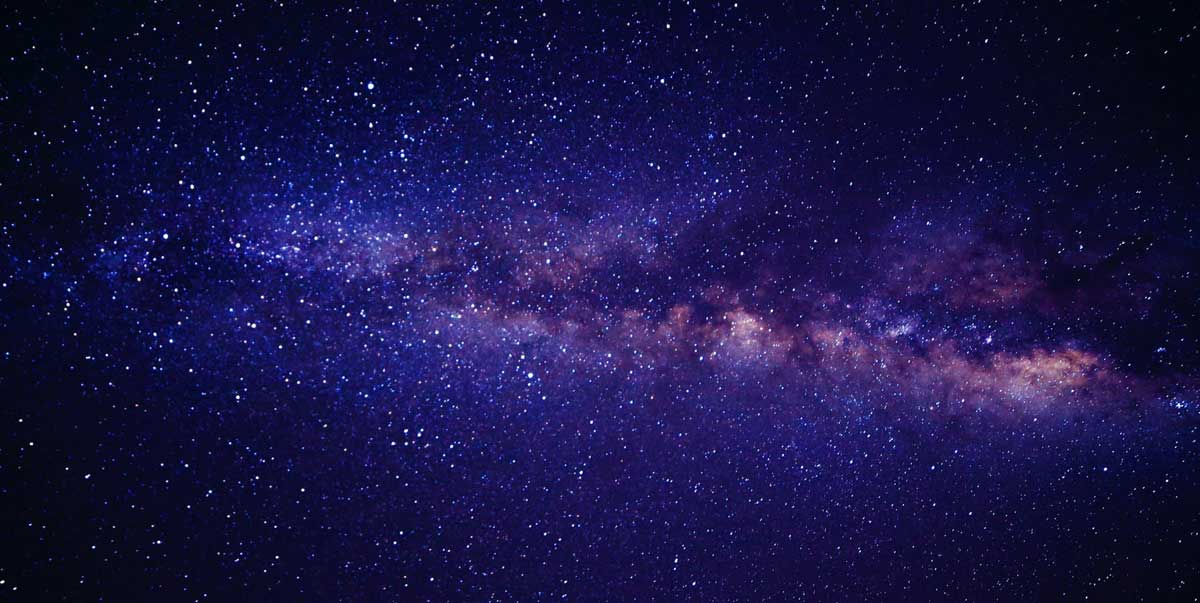 HVAC License In Colorado- How To Obtain Colorado HVAC Contractor?
---
Are you considering a career in HVAC technology? If so, Colorado could be the perfect place to pursue your dreams! With its booming economy and growing demand for skilled labor, Colorado is an ideal location to obtain your HVAC license. Securing a license can open up countless opportunities and provide you with the credentials needed to start a rewarding career. Today in this step-by-step guide, you will learn the process, requirements, and how to pass the exam to get an HVAC license in Colorado.
Do You Need an HVAC License in Colorado?
In Colorado, a valid HVAC license is required for any professional HVAC contractor or technician performing work at the state level. That includes those based in Colorado Springs and other city and county towns. Licensing for HVAC professionals is managed by the Department of Regulatory Agencies (DORA).
To become an HVAC technician, you must complete the required training and certification to obtain an HVAC license in Colorado. HVAC training can be completed through various educational institutions, including community colleges, trade schools, or online programs. Once you have completed your education and obtained your licensure, you are ready to begin your career as an HVAC professional.
As part of obtaining your license in Colorado, you may also need to pass a background check and have liability insurance in place. With the proper licensing and qualifications in place, you can confidently perform work as an HVAC contractor or technician across Colorado.
What Are The Different Types Of HVAC Certifications?
Colorado HVAC technicians have several potential certifications that are voluntary. HVAC Excellence Certification offers three types:
This Certificate for Employment Ready Certificate is designed for jobs that require entry-level skills.
Professional Technician certificate demonstrates proficiency in a specific area.
This master specialist Hands-On certification is only open to technicians with three years of work experience.
This North American Technician Excellence certification includes specialty and entry-level certificates as well. The highest level of certification is called The Senior Advanced Efficiency Analyst certification.
HVAC contractors and technicians have various licensing options for plumbing and electrical work:
Residential wireman license
Journeyman electrician license
Master Electrician license
Residential plumber license
Journeyman plumber license
Master Plumber license
Contractors can also obtain an electrical contractor license or an electrician contractor license. In Colorado, the Colorado Department of Regulatory Agencies issues all licenses.
What Are The Contractor License Requirements In Colorado?
There are no licensing or age limitations to begin HVAC training. However, most employers have a minimum age requirement of 18 and a valid Social Security number or high school diploma. Employers favor a driver's license with a clean driving record since they may be needed to travel to job locations.
The most well-known routes to a job in the field of HVAC specialists within Colorado are:
The apprenticeship is under the direction of an authorized contractor
Formal education in a Technical school, community college or community college
Online learning is available through The residential HVAC Certification Program Online.
You can earn experience and money while being an apprentice and taking an HVAC education program simultaneously.
Certain licenses will waive examination if you have a state-level plumber license and an electrician's license.
The State of Colorado issues three levels of plumbing licenses:
Residential Plumbers: You must prove that you have two consecutive years (3,400 hours) of work experience.
Journeyman Plumber: The maximum level of experience the board will require for applicants for a journeyman plumber's license is four years (6,800 hours) of work experience.
Master Plumber license: An applicant for a master plumber's license must prove that they have at least five years of full-time (8,500 hours) experience in the field.
A month's full-time employment equals 163 hours.
Colorado offers three different levels of electricity licenses:
Residential Wireman

Experience Qualifications: 4,000 hours of residential-only work experience that is earned in not less than two years

Journeyman Electrician

Experience Requirements: You need to 8,000 hours of experience gain in no less than 4 years, and 4,000 hours of which must be in commercial/industrial work
Education Requirements 288 hours of class training are required for those who are apprentices from or after the 1st of January, 2011. must be documented by the transcript or similar evidence

Master Electrician

Experience Requirements (CHOOSE ONE)
Electrical engineer with a degree from an accredited university or college and 2 000 hours of construction experience that can be accumulated in not less than one year, OR
A graduate from an electric trade school or community college, AND an experience of 8,000 hours in not less than four years, OR
Earn 2,000 hours of professional experience in not less than one year, in addition to the JW requirements, some of which are required to be spent involved in layout and planning. Some of these must be supervised* when possessing the Journeyman Electrician's license.
Every applicant must complete an affidavit of experience form to prove their experience, proof of HVAC worker's compensation and unemployment insurance, and a declaration of any convictions.
Homeowners can install plumbing and electrical work in their residence that's not rented or sold, provided permits are obtained and an inspection is conducted.
Insurance requirements for Colorado general contractors
If you are a contractor in Colorado, it is important to understand the state's insurance requirements for general contractors. Colorado must require all general contractors to have licenses and carry certain insurance policies. These insurance requirements vary depending on the work being done but typically involve workers' compensation and liability coverage. Most states also require contractors to carry errors and omissions insurance, which helps protect against any mistakes that might be made during their job. Additionally, Colorado State Law requires all licensed contractors to carry at least $500,000 in commercial general liability insurance and $50,000 in workers' compensation insurance. Understanding these requirements is essential for any contractor working in Colorado and can help ensure they remain compliant with all applicable laws.
Colorado HVAC Licensing and Registration Fees
Each type of license comes with application and examination costs. The residential electrician and journeyman licenses are $175 each. There is also a $75 exam fee. Master electrician applications are $140 and $75, respectively. The combined application and exam fees for a residential plumber license are $175. The $195 fee for a journeyman plumber ColoradoColorado issues licenses without a background check.
Colorado HVAC Training Programs and schools in colorado
In Colorado, numerous HVAC programs are available in large cities and smaller towns to help you obtain the training you need to work as an HVAC expert. Additionally, there are a lot more choices for online instruction. 950 training programs for heating systems, ventilation, air conditioning, and refrigeration engineering technology technicians are listed in Colorado on the careeronestop.org website of the US Department of Labor.
A majority of HVAC technicians have a post-secondary certificate or degree. Two main organizations currently approve HVAC schools and programs in the United States: HVAC Excellence and Partnershhasip for Heating, Refrigeration Accreditation.
HVAC Excellence has accredited Pikes Peak Community College in Colorado Springs, CO.
PAHRA also accredited one college in Colorado, named Front Range Community College, Fort Collins (CO).
HVACClasses.org lists the requirements for credit hours in each program at the schools listed above and many others.
The Emily Griffith Technical College has an eight-month HVAC certificate program that costs $9,300. It boasts 93 per cent job placement. IntelliTec College is located in Colorado Springs and Grand Junction and offers an associat degree in HVAC-R. It lasts 19.5 months and prepares students to take the Pikes Peak Regional Building Department Mechanic IV Licensing and EPA Certification.
These are two fantastic lists of Colorado's top HVAC schools:
Many of the same programs or colleges appear on these lists.
Apprenticeship
An alternative to formal education is to seek out an apprenticeship. Many employers that hire entry-level HVAC technicians use an apprenticeship model. This allows them to pair new employees with licensed local HVAC technicians for hands-on training. However, the apprentice must also attend HVAC classes. Employers usually pay for the instruction if you have a certain grade-point average.
Additionally, apprenticeships are provided through local trade associations or unions. Colorado Springs and Pueblo are covered by Local 58 of the Plumbers, Pipefitters, and Service Journeymen Union of Southeastern Colorado. The five-year JATC Training Apprenticeship Program at 58 includes classroom instruction and on-the-job training.
All applicants must submit the following:
High School Diploma/GED with scores
Original transcripts of all courses and grades
Birth certificate or another acceptable proof of age
If possible, records of prior work experience (Resume).
A valid driver's license required
Social Security Cardfulfilfulfill program requirements. Tuition at a vocational school/college will vary depending on your chosen program. It can cost anywhere from $2,000 at your local community college to $40,000 at an accredited or state school for an engineering associate's or bachelor's degree.
Prerequisites for the program: You must have at least 18 years of age and a high school diploma.
Experience on the Job: The job requires you to be a good customer service representative, detail-oriented, and able to operate machinery and fit, as it involves heavy lifting, standing for long periods, and working in tight places.
Colorado EPA Section 608 Certification
The Colorado EPA Section 608 Certification is a requirement for any HVAC technician in the state. It is an EPA certification issued after passing a written examination and paying an exam fee. This certification is necessary for any HVAC technician who wants to perform maintenance and repairs on air conditioning, refrigeration, and ventilation systems. The 608 certification ensures that the technician works safely with these systems. Without the certification, an HVAC technician in Colorado cannot legally work on these systems. Therefore, any technician wanting to work in this field must obtain their Colorado EPA Section 608 certification as soon as possible. This will enable them to provide top-notch service while ensuring safety for all involved.
Certification Examination:
You must acquire your EPA Certification through an approved organisationorganization. An overview of these organizations is available on the EPA's website. There are four different types of EPA certifications for refrigerants. They permit various levels of accreditation in various scopes of work.
Type I - to service small appliances with five pounds or less.
Type II - used for servicing high-pressure units with 5 pounds or greater refrigerant (including most smaller residential and commercial systems).
Type III - to be used for cleaning or disposal of appliances with low pressure.
Universal - used to maintain any system or appliance that falls by Types I II, III and. It is generally more effective than focusing on a particular certification.
Core Examination:
To obtain all certificates, you must pass an exam called the "Core Section" of the EPA certification test. The exam covers the following areas:
Ozone depletion
Clean Air Act and the Montreal Protocol
Section 608 of the regulations
Substitute refrigerants for oils and refrigerants
Refrigeration
The Three R's (Recover, Recycle, Reclaim)
Recovery methods
Dehydration evacuation
Safety
Shipping
What Are the Average HVAC Technician Wages in Colorado?
According to the U.S. Bureau of Labor Statistics, the national average annual wage for HVAC installers and mechanics is $53,410, with Colorado slightly higher at $55,650. The pay for HVAC technicians increases according to what you'd anticipate as you build more experience, as per Indeed.com.
The salaries you earn in Colorado can be wildly different based on the city in which you live and other factors such as education, certifications, or additional skills, as well as the length of time you've been in your field.
Benefits of getting an HVAC license in Colorado
There are numerous advantages to working in the HVAC industry in Colorado:
With the assurance that your income will rise as you gain new skills, you will get paid as you learn.
Colorado does not have a state-issued license, but the certificates and regional licenses you obtain are proof of your training, experience, and skill.
You will obtain credentials that are accepted throughout the industry and are anywhere.
You have a competitive advantage in the job market and job security if you are a qualified tradesman.
You won't simply be working a job but starting a career.
Eventually, you could run your own company and be your boss.
How Much Does it Cost to Become an HVAC Technician in Colorado?
The cost to become an HVAC technician will vary depending on what type of training you receive and your location. Generally, you can expect to pay between $3,000 to $6,000 for training and certification. Additionally, many states require that you obtain an EPA Section 608 Certification as part of the licensing process. This certification requires passing a written exam and costs around $120.
Lastly, some states may also require licensure, which typically involves taking a certification exam and paying a fee of around $30 to $50. All in all, becoming an HVAC technician in Colorado is not overly expensive but requires time, money, and effort for training and certification.
How much time does it take to become an HVAC tech in Colorado?
Each city has its own standards for education and work experience for licensing. To acquire everything you need to know for the EPA Section 608 Certification Exam, it will take you roughly two years of education and job experience.
However, you can work as a technician for an experienced professional the entire time, earning money. An apprenticeship typically takes five years to complete. The more time you spend working for the company, the more valuable and skilled you will be as an employee, and the greater your earning potential will be.
Does my experience in Colorado HVAC allow me to work in any other state?
The license requirements vary by state. Many will demand that you prove your experience, pass a licensing exam, and meet minimal requirements for job experience. Even if you have been performing HVAC work in Colorado, you should double-check these requirements before starting employment as an HVAC professional in another state. It might not be sufficient to do HVAC work legally in another state with just your EPA certification and additional certifications.
What is a Class C contractor license in Colorado?
A Class C Contractor License in Colorado is a license that allows contractors to complete construction projects valued at $2,000 or more. This type of contractor license is necessary for anyone performing such services as electrical work, plumbing, HVAC, and other activities related to the construction industry in Colorado.
A contractor must pass an examination by the Colorado Department of Regulatory Agencies before obtaining this license. By passing the exam and obtaining their license, contractors can bid on larger jobs and take on more complex tasks than those allowed without a license.
The possession of this type of license also offers some protection from legal liability because it shows that the contractor has been trained and certified to perform certain types of work in the state. It also serves as a form of identification for contractors when dealing with customers or clients.
What is the easiest contractor's license to get in Colorado?
Getting a contractor's license is important for any individual or business looking to work in the construction industry. The easiest contractor license to get is a general contractor license.
This type of license requires the individual or business to demonstrate their experience and knowledge in a particular contracting area, such as electrical or plumbing. A general contractor license allows holders to perform tasks outside their specific specialties, such as carpentry or masonry.
Do you need to obtain a license as a handyman in Colorado?
In Colorado, it is important to understand the regulations for becoming a handyman. Depending on your scope of work, you may or may not need a license. Generally speaking, handymen do not need to obtain a license as long as they are completing minor repair work such as painting and changing light fixtures.
However, if the job involves any type of structural work or the installation of new plumbing or electrical systems, then the handyman must become licensed as a contractor in Colorado.
How Next Insurance supports Colorado general contractors?
Next Insurance is a great choice for Colorado general contractors looking for an insurance provider. Not only do they offer tailored policies that meet the state's contractor licensing requirements, but they also provide additional coverage options to ensure complete protection. Their online platform makes it easy to find the right policy and get quotes in minutes, eliminating the need to spend hours researching and comparing different plans. Plus, their customer support team is available 24/7 to answer questions and help with any issues that may arise.
With Next Insurance, general contractors in Colorado can rest assured knowing they have the coverage they need to secure their business and stay compliant with state regulations.
How long is my Colorado HVAC license valid?
The validity period of a Colorado HVAC license depends on your license type. Class A and C licenses are valid for two years and must be renewed every two years, while a Class B license is valid for four years and needs to be renewed every four years.
To renew your license, you must apply to the Colorado Department of Regulatory Agencies (DORA) with all applicable fees and required documents. You may also need to pass a background check or provide proof of continuing education as part of your renewal.
Additionally, if any changes or updates were made to the laws during the period your license was valid, you must demonstrate that you have met all new requirements for your license to remain valid.