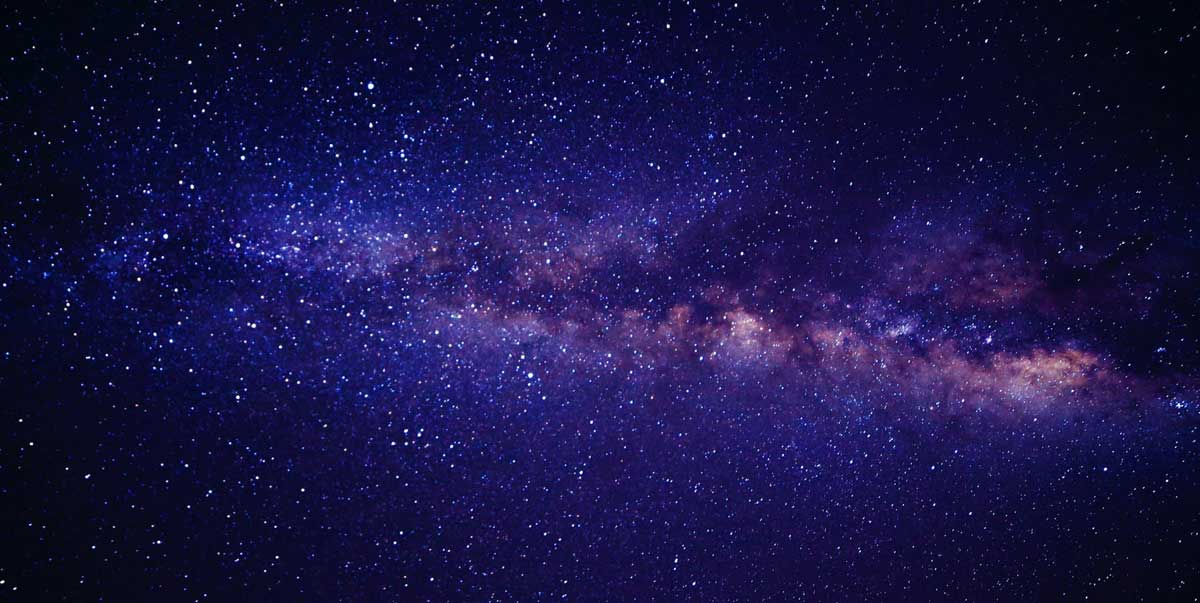 HVAC License Montana- How to get a Montana HVAC Contractor License?
---
HVAC can be a good career choice in the United States. The demand for skilled HVAC technicians is typically high, as HVAC systems are used in many residential and commercial buildings. Montana might be a good place to start if you're interested in starting a career in HVAC. Getting an HVAC contractor license in Montana is not as difficult as you may think. In fact, most contractors who work in the state already have a license or are currently working towards getting one. In this article, we have covered all license requirements, such as online program programs, training, and exams that you need to pass to obtain your HVAC license Montana.
Who needs an HVAC license Montana?
In Montana, individuals who perform work on heating, ventilation, air conditioning, and refrigeration systems are required to be licensed by the Montana Department of Labor & Industry. This includes contractors, journeymen, and apprentices who work on HVAC systems in the state.
To obtain an HVAC license Montana, individuals must meet certain requirements, including passing an examination and demonstrating a certain level of experience in the field. The specific requirements for obtaining a Montana HVAC license may vary depending on the type of license being sought and the individual's level of experience.
How many types of HVAC licenses in Montana
In Montana, technicians must be registered with a contractor or have a registered contractor. There are two types of permits available: Construction Contractor & Independent Contractor, similar to any other general contractor.
Construction Contractor Registration (CCR)
Are mandatory for business owners who create corporations or a construction-related Manager-Managed LLC.
CCR costs $70 and is valid for 2 years.
Montana workers' compensation Insurance proof is needed.
Independent Contractor Exemption Certificate (ICEC)
Are mandatory for sole proprietors who don't have employees but wish to do contract work but not be governed by Montana's Worker's Compensation laws. They can opt out of insurance coverage.
It costs $125 and is valid for two years.
Documentation and notarization are required to prove the independence of the business entity.
As the state does not offer any licensing for entry-level technicians, the first licensing requirement that you'll face as tech is a need to obtain EPA Certification as per federal law. You'll have to clear an exam to get the certification. We'll discuss the requirements shortly.
HVAC license requirements professionals in Montana
For you to begin your HVAC profession in Montana You must be 18 years old and possess your High School diploma or GED certification. Also, you need to possess basic math and reading abilities along with having a valid driver's license. There is a possibility of finding an HVAC company that hires new graduates straight after high school as entry-level employees that allows you to gain experience.
However, employers typically look for candidates who have completed HVAC training from an institution of higher education or trade school program or Montana Register Apprenticeship. Additionally, you must successfully pass an EPA exam prior to being able to be able to work with refrigerants. Therefore, you should get this certification as early as possible in your professional career.
The state of Montana does not issue HVAC contractors. However, it does require contractors in the field to carry insurance in the event that they have at least one employee. All HVAC companies are required to show evidence of insurance for workers' compensation when applying for a Construction Contractor registration.
Montana HVAC certification and registration fees
There are a few fees associated with obtaining HVAC certification in Montana. At the time of this writing, you must pay to sit for both the EPA exam and the contractor's license. The fee for the EPA exam is $20, and it varies depending on which certification you are seeking. The fees start at $20 for the Type I exam and cap out at $150 for the universal exam. You must also pay a contractor's license fee of $70 every two years. These costs may seem high at first glance, but they actually aren't that bad when you think about them in terms of value received. Not having to worry about expensive fees will likely save you money down the road!
HVAC licensing possible fines
If you are an HVAC contractor Montana and you engage in any of the following activities, you may be subject to a fine: falsifying your information, engaging in unlicensed work, or engaging in unauthorized work.
Doing HVAC work with no updated ICEC
The requirement that employees obtain independent contractor licenses
Misrepresenting independent contractor status
The transfer of ICEC to another individual without the appropriate documents
Exam and education requirements for HVAC license
The majority of HVAC businesses in Montana prefer hiring individuals who have a basic understanding of the business, therefore it's rare to find entry-level jobs that don't require post-secondary training through a university or trade school. After you've completed either of these educational requirements then you could be eligible for the position of an HVAC technician under the license of a different contractor. You can work with a different contractor after you've successfully passed the EPA test and obtained the certification. Alternatively, you may request your own license as a general contractor with Montana's Department of Labor and Industry. Montana Department of Labor and Industry.
Montana licensing exam details and EPA section 608 certification
Montana is a state that doesn't require tests in the fields of HVACR and construction contractors.
However, across the United States and even in Montana, the federal EPA guidelines in Section 608 of the Clean Air Act require certification of technicians who maintain the equipment, service it, or dispose of equipment that can release refrigerants into the atmosphere. EPA Section 608 of the HVAC Certification is mandatory for anyone who conducts refrigerant line pressure tests, handles refrigerant, or even adds it to air conditioning systems that are already in use.
The majority of training programs will direct the student on how to obtain that certification, and some even include it as an element of their course. It is also possible to go to EPA.gov and type "608 Certification" into the search box to determine which organizations in your state have certification programs.
Certification Test: To pass the exam, you need to obtain EPA certification through an approved organization. The list of approved organizations is available on the EPA's website. There are four different types of EPA certifications for refrigerants. They offer various levels of accreditation in various areas of work.
Type I - to service small appliances that have five pounds or less.
Type II - used for servicing high-pressure units that have 5 pounds or greater refrigerant (including the majority of small residential and commercial units).
Type III - used for cleaning or disposal of appliances with low pressure.
Universal - to service any system or appliance that falls by Types I, II, III, and. It's generally more efficient than focusing on any particular certification.
Core exam
To be eligible for any certification, you must be able to pass an exam called the "Core Section" of the EPA certification test. It covers the following subjects:
Ozone depletion
Clean Air Act and the Montreal Protocol
Section 608 of the regulations
Substitute refrigerants for oils and refrigerants
Refrigeration
The 3 R's (Recover, Recycle, Recover, Reclaim)Recovery methods
Dehydration evacuation
Safety
Shipping
Montana HVAC training programs and schools
The majority of HVAC technicians possess some form of post-secondary certificate or degree. There are two major organizations that have the authority to approve HVAC programs and universities throughout the nation: HVAC Excellence and the Partnership for Air-Conditioning, Heating, and Refrigeration Accreditation (PAHRA). At present, one HVAC program is recognized in Montana by one of these organizations.
HVAC excellence has accredited:
There are a variety of other institutions that offer HVACR certificate or associate degree courses throughout the state.
Flathead Valley Community College located in Kalispell provides an HVAC and Refrigeration Apprenticeship C.T.S. (Career Technical Studies) program that can be completed with a job at entry level with an employer who sponsors the program. The cost of tuition is determined by the district you reside in outside of the district or out of state and is typically provided by the employer.
The University of Montana in Missoula offers an HVAC Technician Certificate program that is 200 hours and 12 credits. The course introduces students to the basics of heating, cooling, and ventilating. The course includes refrigeration and heating cycles, gas furnaces, refrigerants system charging, and evacuation, as well as the meters and the components used in these systems. Students who have completed the program will be able to sit for an exam called the Universal 608 EPA exam and get an NCCER accreditation for Heating Ventilation A/C and refrigeration (HVAC). The price of tuition and charges is $4,184 for in-state students and $16,354 for non-state students. If you reside near campus, then the price of $19,756 is for in-state students and $32,626 for non-state students.
Gallatin College is a two-year college that is part of Montana State University offering two-year associate degrees as well as professional certificates for one year. The HVAC-R courses include a one-year HVAC-R certificate in Applied Science to prepare for the job of an HVAC-R Installer. Students can go in the direction of the 2 years Associate of Applied Science degree to become an HVAC Technician. Tuition for 12 or more credits is around $1,800 for students in the state and $7000 for students who are outside of the state.
Apprenticeship: Another option for starting your HVACR training by obtaining an education certificate from a college or degree program is to search for an apprenticeship. It is possible to find an apprenticeship that is unionized or non-unionized.
The Montana Registered Apprenticeship website provides information about apprenticeships for job seekers as well as employers that can assist apprentices in locating openings and assist employers in locating apprentices. The website includes a listing of apprenticeship programs that are registered with hundreds of HVACR job openings. A lot of employers will offer you an apprenticeship. They can be found on job boards like Glassdoor or ZipRecruiter.
Training: Apprenticeships typically have certain upfront costs for materials or books; however, the apprentice is paid a portion of the wage rate for journeymen and will be rewarded with periodic increases in their wages as they satisfy the requirements of the program. The tuition cost at an institution of higher learning or vocational school could range from several hundred dollars, for an online course as well as a local community college, to the tens to tens of thousands each year for a public or private college.
Prerequisites for the Program: You must be 18 years old. You need to possess a high school diploma or GED and be able to demonstrate proficiency in basic high school math. You might also require a driver's license as well as a clean driving history.
With experience on the job, you'll require strong customer service abilities, focus, some mechanical ability, and to be physically fit since the job involves heavy lifting and many hours of standing and walking while working in a cramped space.
Montana license application
You can apply for a contractor's license online by submitting the required application materials and paying the applicable application fee.
Benefits of becoming an HVAC professional in Montana
There are several benefits to becoming an HVAC (heating, ventilation, and air conditioning) professional in Montana:
Job stability: HVAC mechanics and installers are in high demand and are expected to continue to be in the future, as heating and cooling systems are necessary for homes and businesses.
Good pay: HVAC industry salaries in Montana are good, with the median hourly wage for an HVAC technician in the state being $22.71 per hour.
Opportunity for advancement: Many HVAC technicians start out as apprentices and work their way up to become supervisors or managers.
Flexibility: HVAC technicians often have the option to work a variety of shifts, including evenings and weekends.
Satisfaction of helping others: HVAC technicians play an important role in ensuring that people are comfortable in their homes and workplaces, and that they can take pride in the work they do.
Variety: HVAC technicians work on a variety of systems and equipment, which can keep the job interesting.
Training and education: HVAC technicians receive extensive training and education, which can lead to a rewarding and fulfilling career.
FAQs
What is the mean pay for an HVAC technician in Montana?
The mean pay for HVAC technicians and contractors in Montana is varied and can depend on the technician's experience, education, and other factors. According to the Bureau of Labor report, HVAC Mechanics and Installers in Montana made an annual median wage of $51,490 in 2019. This figure is much higher than the national median salary for HVAC technicians, which was $48,730 in the same year.
The top 10 percent of earners were making as much as $70,930 annually, while the lowest-paid 10 percent earned up to $33,850 per year. Generally speaking, an HVAC technician should expect to earn at least slightly more than the national average for similar positions.
How much does it cost to become an HVAC contractor in Montana?
Becoming an HVAC technician in Montana requires a license from the Montana Department of Labor and Industry. The license costs $50, plus additional fees for examinations and background checks.
To become an HVAC contractor, additional certifications are needed, such as the EPA Section 608 Certification. This certification has a fee of $150, which must be paid directly to the EPA. It is also important to note that in order to become a Montana HVAC contractor, you must demonstrate experience or education in the field.
Additionally, depending on the size of the project and the scope of work that will be completed, additional fees may be required as well. All in all, becoming an HVAC technician in Montana can cost up to $200 just for licensing fees alone.
How long does it take to become an HVAC tech in Montana?
To get an HVAC license in Montana, it takes some time, but it is a rewarding career path. The first step is to complete the necessary training, which can vary depending on the school or program you choose and the type of license you are looking for.
Generally, it takes about six months to two years of study and hands-on experience in order to become an HVAC technician in Montana. After completing the required training, students must pass an exam administered by the State of Montana Board of Heating and Air Conditioning Contractors to be eligible for a license.
With a license in hand, one can then apply for employment as an HVAC technician in Montana with any number of companies or take on private clients.
Who issues HVAC licenses in Montana?
In Montana, HVAC licenses are issued by the Montana Department of Labor and Industry.
Does my Montana HVACR related registration allow me to work in any other state?
If you have a Montana HVACR-related registration, it does not necessarily allow you to work in any other state. Each state has its own specific license requirements for HVAC work and contractors that vary from state to state.
In Montana, the requirement is enforced by the Environmental Protection Agency (EPA). Contractors in the construction industry must follow their individual state's regulations in order to perform any type of HVAC work in Montana. Depending on the HVAC industry in Montana, there could be different licensure requirements as well, so it is important to research those before attempting any type of work.
It is also important to know that even if the contractor holds a valid license from another state, they may still need additional licenses or certifications depending on the type of work they are doing in Montana. Therefore, it is best to check with local authorities and make sure that all necessary licenses and certifications are obtained before beginning any HVAC work in Montana.
Does an HVAC license increase your earning potential?
Yes, your HVAC license can increase your earning potential. HVAC technicians with a license often have more job opportunities and can command higher salaries than those without a license.
Having a license demonstrates to employers that you have the knowledge and skills required to properly install, maintain, and repair HVAC systems. It can also help you stand out in a competitive job market. In addition to increasing your earning potential, an HVAC license can also lead to career advancement opportunities and allow you to work on a wider range of projects.
Which states do not require an HVAC license?
There are a few states in the US that do not require a license to work as an HVAC contractor. However, it is worth noting that even in these states, some cities or municipalities may have their own HVAC license requirements. Additionally, many employers prefer to hire technicians who are licensed, even if it is not required by law.
General guidelines for an HVAC contractor in Montana
There are some common guidelines that you need to follow.
Obtain a license: In Montana, HVAC general construction contractors are required to be licensed by the Montana State Electrical Board.
Carry liability insurance: It's important for HVAC contractors to carry liability insurance to protect their business and their customers in case of accidents or injuries that may occur during the course of their work.
Follow relevant building codes: HVAC contractors should be familiar with and follow the relevant building codes and standards that apply to the work they are performing.
Use proper equipment and techniques: HVAC contractors should use proper equipment and techniques when installing, repairing, or maintaining HVAC systems.
Maintain accurate records: Montona requires all HVAC technicians to maintain accurate records of the work they have performed, including invoices, contracts, and any other relevant documentation. This can help protect their business license and provide a reference for future work.
Do I need a handyman's license in Montana?
In Montana, the answer to the question "Do I need a handyman license?" is generally no. Montana does not require a handyman license to provide services such as painting, carpentry, plumbing, and electrical work. However, depending on the scope of your work, you may need to obtain other certifications or licenses, such as an electrician's license or a plumber's license.
Additionally, some local municipalities in Montana may require that you register with them before performing certain types of work. It is best to check with your local municipality before beginning any project to ensure that you are following all applicable laws and regulations.
Which position pays the highest HVAC salaries in Montana?
The HVAC position that pays high HVAC salaries depends on a number of factors, such as the level of experience and education of the individual, the location of the job, and the specific type of work being performed. In general, HVAC positions with higher levels of responsibility and specialized skills tend to pay more.