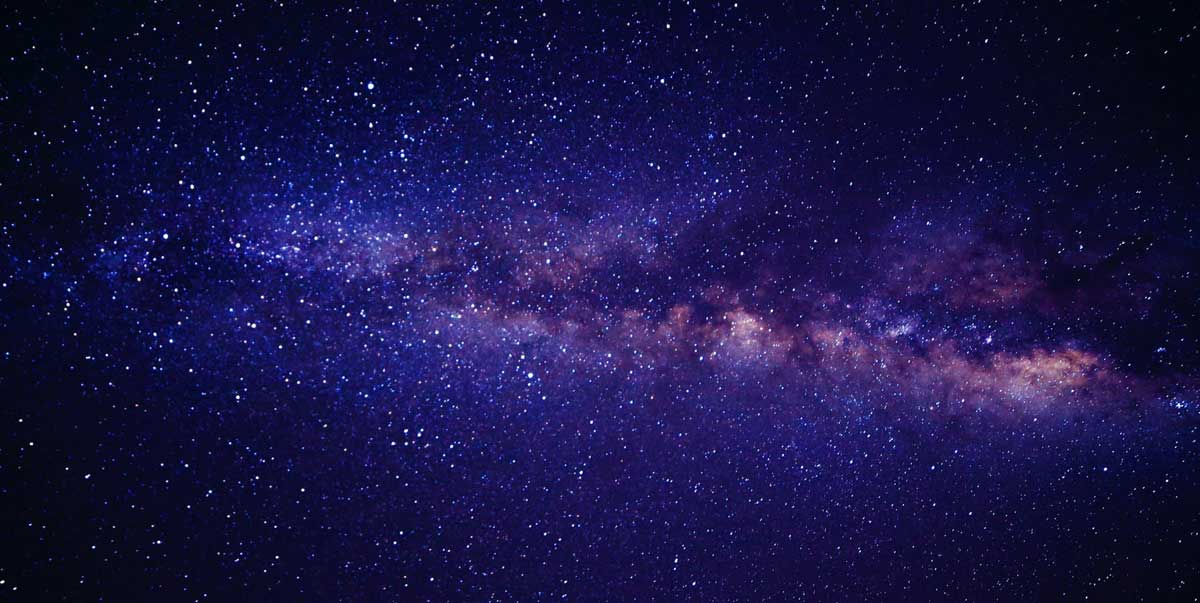 Hvac License New Mexico- How To Get A New Mexico HVAC License?
---
If you're looking to become an HVAC professional in the state of New Mexico, then you must obtain an HVAC license. Unfortunately, getting an HVAC license in New Mexico can be a confusing process due to its unique set of licensing requirements. This article provides all the information and resources needed to understand the requirements and steps involved in obtaining an HVAC license in New Mexico.
As per the United States Bureau of Labor Statistics (BLS), there are 380,400 heating, air conditioning, and refrigeration mechanics and installers nationwide, and over 1,180 work in New Mexico. The BLS expects employment to grow by five percent by 2030 nationwide, adding 19,000 skilled technicians to the ranks. That growth rate is expected to increase by 3 percent in New Mexico. So it's not too late to become an HVAC technician.
Do you need to have an HVAC license in New Mexico?
In New Mexico, all HVAC professionals must hold a valid license. The following types of projects need a license:
Install, maintain, service, or modify HVAC or refrigeration equipment
Condensing units, fans, and piping, including coils
Installation of controllers and wiring for controls that don't need more than 24 volts
Water supply connected to current valve outlets
Work on pneumatic tube systems, solar energy systems, and ductwork
Work on heating units, self-contained packaged air conditioners, and evaporative cooling units
HVAC License Types in New Mexico
The Construction Industries Division of the New Mexico Regulation and Licensing Department issues HVAC licenses. A variety of HVAC licenses are available. Different qualifications and experience are needed for each category.
The New Mexico HVAC licensing procedure is overseen by PSI Exams. This covers all applications, extensions, and tests. There are testing sites in Roswell, Santa Fe, and Santa Fe.
Journeyman Certificates Of Competence
New Mexico HVAC technicians must have a journeyman certificate of competence issued by a licensed HVAC contractor. There are five categories of certificates that can be used for certain HVAC tasks and equipment. Candidates with relevant work experience may be eligible for multiple classes at once. Candidates must complete a journeyman certificate application and work experience verification for each class. There is a $75 licensing fee for each class.
Journeyman gasfitter: Candidates should have at least 4,000 hours of experience in the field and must pass JG.
Journeyman Refrigeration: Candidates should have at least 4,000 hours of experience in the field and must pass a JR exam.
Apprentice plumber and natural gasfitter: Candidates should have at least 4,000 hours of experience. They must also pass the JPG exam.
Journeyman boiler operator (Low-Pressure Only). Candidates must have at least 1,000 hours of practical experience and must pass BO1.
Journeyman boiler operator (high and low pressure): Candidates should have at least 1,000 hours of practical experience. They must also pass the BO2 exam.
After three years, the journeyman certificates are no longer valid. Journeymen must complete 16 hours of continuing education through a provider-approved State of New Mexico Construction Industries Division to renew their certificates.
HVAC Contractor Licence
New Mexico requires certified journeymen to be employed under licensed HVAC contractors' supervision and control. There are four types of contractor licenses available. They can be obtained by an individual or by a business entity. As long as one qualified party has the experience and passes the licensing examination, they may obtain them. Candidates with relevant work experience may be eligible for multiple license classes at once. Candidates must possess a valid journeyman certificate of competence and have at least 8,000 hours of experience to apply for a contractor license. The Qualifying Partie Application must be submitted along with work experience verification and a $30 application fee. In addition, there is a $6 certificate fee per classification.
MM-2: Natural Gasfitting
MM-3: Heating and Ventilation.
**MM-4:**zHeating and Cooling.
MM-98: Mechanical Contractor (covers all MM categories plus MM-1 Plumbing)
Applicants must pass Qualifying Party, and a business or law exam. Applicants may also take a course in business and law through an approved vendor.
After a qualifying party is approved, applicants must submit a Contractor Licence Application, a valid Qualifying Party Certificate, and proof of a $10,000 surety bond. Each class has a $30 application fee and a $6 certificate fee. Each category must be paid a $150 fee, with a maximum of $300.
New Mexico contractor licenses expire three years after they are issued. Contractors must complete an application to renew their certificates. They also need to pay $150 per license category (up to a maximum of $300) and provide proof of a $10,000 surety bond.
What are the New Mexico HVAC license requirements?
While HVAC professionals in New Mexico are referred to as "journeymen," no prior apprenticeship experience is necessary for those who wish to become technicians. You must have between 1,000 and 4,000 hours of experience working with a contractor with the license you desire to get certified. Although the New Mexico Regulation & Licensing Department does not mandate that you complete a trade school in order to obtain a license, doing so might be useful since it can quicken and simplify the licensing process.
RLD requires you to have work experience and pass the journeyman exam. Although NMRLD is responsible for issuing licenses, PSI Exams is entrusted with the exam. To become a contractor, you must pass both business and law exams. In addition, federal law requires that you also receive EPA Section 608 certification.
These are additional licensure requirements:
Minimum 18 years old
Valid U.S. identification
A clean criminal record with no felonies
Insurance requirements for New Mexico general contractors
In New Mexico, insurance requirements for general contractors vary depending on the size of the project. Small projects require general liability insurance and worker's compensation insurance, while larger projects may require additional coverage such as commercial auto, builder's risk, and pollution liability. In addition to these basic policies, employers must obtain surety bonds to ensure that they can fulfill their contractual obligations on time. Surety bonds also provide an added layer of protection against any potential claims made by clients or subcontractors. Any contractor who wishes to work in New Mexico must meet all of these insurance requirements before they are allowed to begin working on any project.
New Mexico HVAC licensing and registration fees
You must pay various application and filing fees for PSI Exams to become a licensed HVAC journeyman or contractor in New Mexico. The following is the fee schedule:
$75 for the journeyman application, $25 for the late application, and $6 for each additional card (per classification)
$150 for each license category you apply for, with a cap of $300 for a single category.
EPA Section 608 certification costs $120.
These costs are correct as of this writing, but they could change.
New Mexico HVAC license requirements and exam
A degree or certification from an HVAC school is not necessary for HVAC journeymen or contractors in New Mexico. However, it does require that all prospective HVAC technicians complete a certain number of hours of on-the-job training.
To be licensed as a plumber, gas fitting journeyman, or natural gas fitter and plumber, you need to complete 4000 hours of on-the-job training. To become a journeyman boiler operator, you must provide evidence of 1,000 hours of work-based training. It is required to have an aggregate of 8,000 hours of knowledge in the field to get a license as a contractor.
While New Mexico does not mandate that future HVAC techs attend a trade school or enroll in a technical school program to be certified, it can provide many advantages, such as a head start in the job market as an entry-level candidate. In addition, there are numerous online and in-person programs that can prepare you for a job in HVAC.
New Mexico HVAC License Exam Details
Only after you've met the required work requirements can you apply for PSI Exam testing. It is required to include an unofficial form that demonstrates your experience as a worker from an accredited person, along with the non-refundable application fee of $75 along, with your application. When PSI determines that you are eligible, the agency will inform you that you are eligible to take the test. It will also provide you with instructions on how to register, and details about the five state-approved testing locations:
Roswell address: 105 Fifth St., Roswell, NM 88201
Santa Fe address: 4001 Office Court Drive, Suite 301, Santa Fe, NM 87507
Albuquerque address: 2820 Broadbent Pkwy NE, Suites E & F, Albuquerque, NM 87107
Las Cruce's address: 1001 N. Solano, Suite # D, Las Cruces, NM 88001
**Farmington address:**1307 E. 20th St., Farmington, NM 87401
The kind of license you're applying for (journeyman or contractor) There are two or more parts to the test. A journeyman candidate is required to pass the HVAC licensure part. The test is comprised of 100 questions. You have 250 minutes to complete the test. You must score a passing score of at least 75%.
To be able to obtain a contractor's permit, it is also necessary to pass an exam called the New Mexico Business & Law Exam. The test includes 50 questions that you must complete in just 130 minutes. You also have to achieve an overall score of at least 75% for this exam.
HVAC Training Schools in New Mexico
A few state and community colleges across New Mexico offer HVAC technician courses. Here are some schools you should consider for HVAC education in New Mexico:
Central New Mexico Community College Address: A525 Buena Vista SE, Albuquerque, NM 87106, (505) 224-3000
New Mexico State University Carlsbad address: 1500 University Dr. Carlsbad, New Mexico 88220 (575) 234-9200
Eastern New Mexico University-Roswell Campus, 52 University Boulevard, Roswell, New Mexico 88202, (575) 624-7000
New Mexico State University Address: Dona Ana, 3400 S Espina, Las Cruces, NM 88003, (575) 527-7500
Santa Fe Community College address, 6401 Richards Ave, Santa Fe, New Mexico 87508, (505) 428-1000
Excellent HVAC training is available in person and on the internet. Use the tool below to locate additional HVAC training programs in your area.
New Mexico HVAC Apprenticeship Programs
Associated Builders and Contractors provides formal apprenticeship programs certified by the United States Department of Labor, Office of Apprenticeship.
Furthermore, several employers throughout the Land of Enchantment offer official apprenticeship programs. Visit here to see a checklist of HVAC apprenticeship programs.
EPA Certification in New Mexico
Throughout the U.S., including New Mexico, the federal EPA regulations in Section 608 under the Clean Air Act require certification for technicians who maintain, repair, service, or remove equipment that may release refrigerants into the air. Anyone who conducts tests on refrigerant lines, handles refrigerant, or adds it to air conditioning systems is required to have the certification.
Most of the time, employers will require you to get the certification as part of the course of study.
You need to obtain your EPA certification through an approved agency. There are four kinds of EPA certifications for refrigerants, which include:
Type I: to service small appliances that weigh five pounds or less.
Type II: to service high-pressure units that have 5 pounds or greater refrigerant (including the majority of smaller residential and commercial systems).
Type III: to service or dispose of appliances with low pressure.
Universal: used to maintain all appliances and systems covered by Types I II, III.
To obtain any certification, you must be able to pass your EPA certification test. It covers the following areas:
Ozone depletion
Clean Air Act and the Montreal Protocol
Section 608 of the regulations
Substitute refrigerants and oil
Refrigeration
The 3 R's (Recover, Recycle, Recycle)
Techniques for recovery
Dehydration evacuation
Safety
Shipping
New Mexico License Application
To be able to obtain an apprentice's certificate or contractor's license for New Mexico, you will be required to submit your successful results to the institution where you took the PSI Exams. You have to provide all of the original scores for PSI exams, which means you need to secure each one. If you are applying for a contractor's license, you must provide $150 per category to be considered for the total of $300.
The applicant must provide a successful score report in six months. If you fail to pass the exam, you forfeit your application fee. Additionally, PSI Exams will remove your application, and you'll be required to apply for an extension to submit a new Journeyman Certification application along with the cost. If you file your scores within six months of receiving them, you will be issued your certificate via USPS quickly.
The test results are valid for one year. If you don't report your scores within one year, regardless of an extension, you'll need to retake the test.
Registration and Permitting Requirements
There are no additional registration or permission requirements that you must satisfy as a journeyman. However, you must register your firm as a legal entity with the New Mexico Secretary of State if you are a contractor. This is so that only legitimate businesses that conduct business within the state may receive HVAC licenses.
FAQ
How to renew a New Mexico general contractor license?
To renew a New Mexico general contractor license, you must complete the renewal application and submit it with all required documents. You will also need to submit a fee of $50 to renew your contractor's license. The form must be filled out completely, including your current address and any other contact information that has changed since you originally obtained the license. You may be asked to provide proof of continuing education credits if they are necessary for your specific type of license. Once your application is reviewed and accepted, you will receive the updated license that is valid for the next two years.
What is the minimum salary for an HVAC professional in New Mexico?
The U.S. Bureau of Labor Statistics report estimates that HVAC installers and mechanics in New Mexico earn an average yearly salary of $48,060. According to Indeed.com, that compensation rises as you gain experience, as you might anticipate.
HVAC Installation: In New Mexico, the average hourly compensation for an HVAC installer is $24.04; overtime pay totals $6,250 annually.
HVAC Technician: In New Mexico, the typical pay for an HVAC technician is $27.34 per hour, with $6,500 in overtime pay annually.
HVAC mechanic: In New Mexico, the average pay for an HVAC mechanic is $27.82 per hour, plus $7,875 in overtime pay annually.
HVAC Supervisor: In New Mexico, the typical basic salary for an HVAC Supervisor is $71,232 per year, in addition to $9,375 in overtime.
Pay levels can vary greatly by the city and other significant aspects, such as the level of education, certifications, capabilities, and the number of years you've spent working in your field.
How to obtain a handyman license in New Mexico?
Getting a handyman license in Mexico is relatively straightforward. The first step to take is to obtain an application from the New Mexico Regulation and Licensing Department. The application must be completed and sent back with the required fee. Once the application is approved, applicants must pass a trade exam covering topics such as electrical work, plumbing, carpentry, and other related trades. Additionally, applicants shoud have at least three years of experience in their chosen field and provide references from past employers or clients. After passing the exam and meeting all the requirements, applicants will be issued a handyman license from the New Mexico Regulation and Licensing Department. This license will allow them to legally practice their trade in New Mexico.
What is the total cost to become an HVAC technician in New Mexico?
To become an HVAC technician in New Mexico, the cost will vary depending on the program and location you choose to obtain your certification. Generally, programs in New Mexico cost between $2,000 and $20,000 each. For example, Eastern New Mexico University offers a certificate program that is around $2,000, while Central New Mexico Community College provides a Science Degree in Heating and Air Conditioning Technology that costs approximately $14,500. Most programs also require you to obtain a license, but this usually comes at an additional cost. To further enhance your skills, you can also enroll in HVAC Excellence certification courses for about $400 per course. In conclusion, becoming an HVAC technician in New Mexico can range from fairly inexpensive to costly, depending on what type of program or certification you are looking for.
How often you need to renew your handyman license in New Mexico?
New Mexico requires you to renew your handyman license on an annual basis. The license renewal fee is $15.
How long it take to get a New Mexico HVAC contractor license?
In New Mexico, an HVAC journeyman certificate requires two years of experience, followed by two additional years of experience, to become eligible to apply for a contractor's license.
Can I use the New Mexico HVAC license in the other states?
No, you cannot use your New Mexico HVAC license in other states. Each state has its own licensing requirements and regulations for HVAC technicians. To work in another state, you must obtain the appropriate license from that state's licensing board. Depending on the state, you may have to take an exam or complete a certain number of hours of training. Additionally, some states may require additional certifications or continuing education credits. Therefore, it is important to research each state's regulations before working as an HVAC technician in a different location. Doing so will ensure that you comply with all applicable laws and regulations.
What is the highest level of HVAC certification?
The North American Technician Excellence (NATE) certification is the highest level of HVAC certification. This certification proves that a technician has the knowledge and skills to properly install, maintain, repair, and service heating, ventilation, air conditioning, and refrigeration systems. NATE-certified technicians must pass rigorous tests in both theory and application to earn this prestigious certification. NATE certification is recognized by industry leaders across North America and provides technicians with the highest level of credibility in the HVAC field. Additionally, having a NATE-certified technician work on your system can provide peace of mind knowing that the job will be done correctly. Investing in a qualified technician with the highest level of HVAC certification can save time, money, and hassle in the long run while maintaining your system.
How Much Do HVAC Techs Make in New Mexico?
HVAC technicians in New Mexico make a competitive wage. Depending on their experience, certifications, and additional skills, they can expect to make anywhere from $36,000 to $55,000 per year.