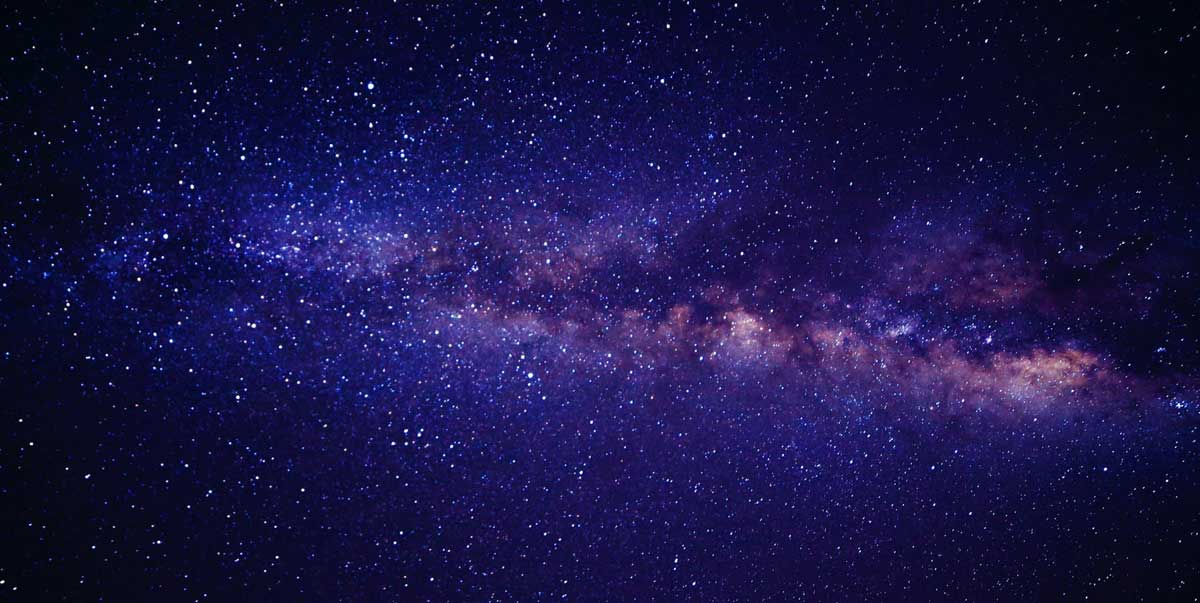 HVAC License In Washington State- What Are The HVAC License Requirements?
---
Are you an HVAC professional looking to work in Washington State? Getting your license is the first step to achieving your professional goals. As of 2019, it is now a requirement for HVAC technicians and contractors to obtain a valid license to practice legally in Washington State. Today's article will explore the process of applying for and obtaining an HVAC license in Washington State. We will outline all the necessary steps and provide helpful advice on how to get licensed successfully.
Do You Need an HVAC License in Washington state?
In the state of Washington, HVAC workers must have a valid license to perform HVAC work. If you want an HVAC license in Washington, you must complete an approved course and pass a state exam. The exam covers safety practices and regulations, installation and maintenance of heating and cooling HVAC systems, and other areas related to the field.
Once you've passed the test, you can receive your HVAC license in Washington.
A contractor license is not required for HVAC work, but if you're an HVAC contractor, you will need a specialty contractor's license. This license is necessary for any type of HVAC specialty work that requires working as a contractor or technician for residential or commercial customers. With this license, you can be sure that your work meets all state requirements and follows all safety standards.
If you plan on doing any type of HVAC work in the state of Washington, you must obtain an appropriate HVAC license from the state before beginning any type of job.
Types of HVAC Licenses in Washington
Washington is the only state that currently requires a mandatory HVACR license. Three different licenses suffice for obtaining it. A full journeyman electrician license, either an apprentice or journeyman license or one of two specialty licenses. You'll begin with an electrical trainee's license for any of these.
Journey Level:
A journeyman electrical professional (EL01) is certified to manage commercial and industrial electrical setups and all electrical categories. There are minimum experience and training requirements.
At least 8,000 hours were spent functioning as a trainee under the supervision of a qualified journey-level electrician. At least 4,000 hours should be employed in commercial or industrial installations.
96 hours of basic classroom instruction.
The course is 96 minutes of basic classroom instruction.
The trainees are supervised for at least 75 percent of the time.
To pass the EL01 test to be eligible, you must complete an approved electrician apprenticeship.
For employment at a commercial site, the trainees must be registered with an electrical apprenticeship program that is recognized in the event of performing work that is specialized (e.g. low-voltage signs, signs, etc. ).
Specialty Electrician Licenses:
Systems for HVAC refrigeration and heating (EL06A) have 30 volts or less control, and the line voltage can be limited to work in HVAC/R systems.
Education and experience requirements for minimum:
A minimum of 4,000 hours of experience in a particular field as an electrical technician working under supervision by an electrician certified in the same area.
The course lasts for 48 hours. Fundamental classroom training.
Trainees must be monitored at a minimum of 75 percent during their training.
HVAC/refrigeration, restricted (6B) 30 volts or reduced control, and a limit voltage line work within small (250 amp, 125 volts only one-phase) HVAC/R systems.
Education and experience requirements for minimum:
A minimum of 2,000 hours of working experience in a specific area of study as an electrical student working under supervision by an electrician licensed in the same area.
All days of basic education in the classroom.
Trainees must be supervised all the time.
Electrical students seeking a special electrical certificate do not have to finish an apprenticeship.
There are various designations in the cities where an additional HVACR certification is mandatory.
Kennewick
Development Services in Kennewick permits individuals to perform any work involving natural or any other type of gas used for fuel.
Gas Installation Licensees must pass a written test and achieve a 75% or more before they can be granted.
Pullman
Pullman, a city in Pullman, is required to obtain the issuance of a permit for mechanical work performed within the city's limits, including for apprentices.
The Gas Fitter Licence Candidates for gas-fitter licensing must show competency through documentation proving they have passed the gas-fitter certification course established through the Inland Northwest HVACA and a notarized documents of six months of work experience in the direction of a gas fitter who is licensed.
Seattle
Spokane
The Spokane Development Services Center grants HVAC-related licenses. The Spokane Development Services Center has nine different trade licenses you can apply to renew and apply on the internet:
1st Class, 2nd Class, or 3rd Class Boiler license
Low-Pressure Boiler Operator
Gas Heating HVAC Mechanic I and II
Gas Inspector I and II
Oil Inspector
Yakima
The Community Development Department issues all licenses for regulatory purposes for the city. This includes HVAC:
Heating Journeyman License for Regulatory Compliance must show an understanding of the various heating and comfort cooling appliances they are licensed to install and/or service and pass a city-based exam.
These are just a few of the local requirements within the state. Your locality might have its own unique licensing for mechanical work. Be certain to verify the area you'll be working in for any additional licensing or permit rules.
Washington HVAC License Requirements
In Washington, there are several steps to obtaining an HVAC certificate. The steps include meeting the educational requirements, passing the state-mandated examination, and making an application. There is no requirement to undergo a background check to obtain the license.
Candidates must also pay the required fees for appropriate licenses to the Washington Division of Labor and Industries, which is the body in Washington that issues all professional licenses within Washington State.
You need to obtain a trainee license or equivalent knowledge before applying for an electrical license at the journey level. It could take two years to obtain the electrical license at the level of a journeyman. This includes the time to meet the educational and experience requirements, sit the exam, and submit your application.
The Washington State DLI requires HVAC technicians to sign up as special contractors. To get authorization for a specialist contractor, you must complete these steps
Registration at Washington Secretary of State
Submit a business license application
Find the employer ID number through IRS If you intend to hire employees.
Buy bond, liability, and insurance
Pay the necessary registration fee
Be aware that registering contractors is distinct from the licensing application process.
Insurance Requirements for HVAC certification
HVAC technicians who work in Washington unsupervised must have insurance or a surety bond. Specialty contractors, for instance, those who work in the HVAC sector, are required to acquire a Washington Continuous Contractor Surety Bond valued at $6,000.
Specialty contractors must also purchase at least $200,000 of general liability insurance. Proof of insurance should be presented when applying for a license. Purchasing workers' compensation insurance when you plan to employ employees is also necessary.
Washington Licensing and Registration Fees
The EL06A exam, a journey-level electrical license application, and specialty contractor registration are necessary for all HVAC technicians. The contractor application fee is $117.90 as of this writing. Additionally, there is a fee to take the test, which PSI charges. When you make an exam appointment, you must pay the test price directly to PSI. For up-to-date details on examination costs, get in touch with PSI Exams.
Washington HVAC Training programs and schools
In Washington, there are several opportunities to enroll in programs that will prepare you for a mechanical contractor or HVAC specialist career. Additionally, there are a lot more choices for online instruction. 2,079 curriculums for Heating, Ventilation, Air Conditioning, and Refrigeration Engineering Technology Technicians are listed in Washington on the careeronestop.org website of the US Department of Labor.
A majority of HVAC technicians have a post-secondary certificate or degree. Two main organizations approve HVAC schools and programs in the United States: HVAC Excellence and Partnership for Heating, Refrigeration Accreditation.
HVAC Excellence is currently not accrediting any programs in the state. PAHRAH has, however, accredited one school in Washington.
Bates Technical College, Tacoma
HVACClasses.org breaks out the credit-hour requirements of several programs in Washington.
These are three fantastic lists of the top HVAC schools in Washington.
It'll be obvious that the lists include many of the same programs or colleges.
Apprenticeship: As we mentioned previously, an alternative to a university education program is to search for an apprenticeship. There are various formal apprenticeship programs to receive the necessary training in Washington. Local United Association union chapters are an excellent place to begin your search, as they are considered the highest quality of apprenticeships in trades. There are UA chapter locations listed below. Each chapter has its own distinct method of conducting business. It is recommended that you apply to the chapter you are a member of. Local 598 in Pasco provides plumbers as well as steamfitters' apprenticeships.
This is a five-year course consisting of 2,000 hours of work-based training as well as 250 hours of instruction in the classroom each year over five consecutive years. Apprentices are taught the same course of study for the initial and subsequent years before moving on to a special training path for becoming a steamfitter plumber, pipe welder, or HVAC-R technician. UA Local 32 in Seattle provides apprenticeships via the "Joint Apprenticeships Apprenticeship Preparation" Training Center in Renton. The following are the specifics of the application process:
There are numerous other options for locating an apprenticeship. There is a website called Washington State Department of Labor & Industries that provides an online tool to help apprentices locate jobs and assist employers in finding apprentices. Its Apprenticeship Registration and Tracking System (ARTS) aids both. You can also get advice on "Getting Started" available through the Washington State Apprentice and Training Council (WSATC).
Employers that hire new entry-level HVAC technicians also use the model of an apprentice, connecting new employees with licensed employees to get in-person training. At the same time, they also require the newbie to attend HVAC classes. They often provide an apprenticeship registered through the U.S. Department of Labor in the event you request. This will grant you credentials you can take with you wherever you go.
Training: Apprenticeships typically have certain upfront costs for tools or books; however, the apprentice is paid a portion of the wages of a journeyman and will get regular increases in their wages as they fulfill the program's requirements. The tuition cost at an institution of higher learning or vocational college could range from several thousand dollars for an online course and at community colleges up to $50,000 per year for private or public school.
Prerequisites for the program: You must be 18 years old. You must possess either a high school certificate or GED and demonstrate proficiency in the basic math of high school. You might also need a driver's license or a clean report of health, as well as take an alcohol test.
On-the-job Experience: When on the job, you'll require excellent customer service skills, meticulousness, possess some mechanical ability, and be physically fit since the job may involve heavy lifting and long many hours of standing, walking as well as working within a tight space.
Washington Licensing Exam Details
PSI Exams, a third-party testing service, was contracted by the state of Oregon to administer all of the licensing tests for heating, air-conditioning, and refrigeration functions. Each HVAC instructor license test required for Curled Heating, Ventilation, and Air Conditioning technicians has two parts.
Electrician Exam (EL01)
General NEC and Theory Exam
Time limit: 180 minutes
Exam Fee: $65
General WA Laws and Rules Exam
Time limit: 60 minutes
Exam fee: $45
Examination Fees for the two parts that are taken Exam Fee simultaneously: $75
Electrician HVACR Exam (EL06A)
06A-HVAC-R NEC and Theory Exam
Time limit: 120 minutes
Exam Fee: $55
06A- HVAC-R WA Laws and Rules Exam
Time limit: 60 minutes
Exam Fee: $45
The Exam Fee is for both parts that are taken simultaneously. Cost: $65
Electrician HVACR Restricted Exam (EL06B)
06B-HVAC-R Restricted NEC and Theory Exam
Time limit: 60 minutes
Exam Fee: $45
06B-HVAC-R WA Laws and Rules Exam
Time limit: 60 minutes
Exam Fee: $45
The exam fee for both parts that are taken The cost simultaneously is $55.
Registration and Permitting Requirements
Washington requires a trainee or journey-level electrical license for anyone performing HVAC work. According to the City of Seattle, HVAC workers must acquire a separate refrigeration license. Visit Seattle's permitting page for more information regarding the city's license requirements.
Further, there are Washington cities, including Spokane, Yakima, Pullman, and Kennewick, that require additional licenses for HVAC workers. Check with your local board for more information. Your electrical license expires after two years after the date of issue.
It is possible to submit your renewal application and the $117 payment online before it expires. Also, you must take a minimum of continuing education courses every two years to keep your license valid.
EPA Certification in Washington
A program called EPA Certification in Washington makes sure that businesses follow stringent environmental regulations in order to safeguard the environment and enhance public health. The Environmental Protection Agency (EPA) certification is a requirement for businesses looking to conduct business in the state in order to demonstrate that they are in compliance with all laws that apply.
This certification confirms a company's dedication to safeguarding our natural resources and ensures that facility operations will be carried out in an ecologically responsible manner. Along with facility inspections, training and education requirements, and pollution prevention and control measures, certification also has these.
EPA certification is required for all facilities that generate hazardous waste or engage in activities that could adversely affect public health or the environment. HVAC businesses seeking certification must provide detailed information about their operations, such as materials used, safety procedures, waste management practices, etc., and demonstrate their compliance with applicable laws and regulations.
Obtaining EPA certification is an important step towards protecting Washington's citizens from environmental harm while also providing businesses with the opportunity to thrive in a safe and healthy environment.
FAQs
What is the mean wage for an HVAC technician in Washington?
The mean salary for HVAC Technician in Washington is $49,990 per year. This makes it one of the high-paying states for HVAC Technicians in the US. On average, an HVAC Technician in Washington earns around $23.97 per hour. The wages for HVAC Technicians in Washington can vary depending on experience and qualifications. Those with more experience and higher qualifications tend to earn higher wages than those with less experience and lower qualifications. Additionally, some employers may offer bonuses or other incentives that could increase a technician's salary further. With its relatively high wage rate for HVAC technicians, Washington is an attractive place to work as an HVAC technician.
How much does it cost to obtain an HVAC technician in Washington?
Becoming an HVAC technician in Washington can be done at a relatively low cost. To become an HVAC technician, one must first get a license from the Washington Department of Labor and Industries. This license is required for all individuals who wish to become HVAC technicians in WA. The fee for this license is $60, and additional licensing requirements may need to be completed. Those wishing to work with electrical systems will also need to obtain an electrical license, which requires an additional fee of $50. In addition, applicants may need to meet other license requirements depending on their level of experience and education in the field. Additionally, becoming an HVAC Technician in Washington can cost up to $110, depending on any additional licensing requirements that must be met.
How long does it take to become an HVAC tech in Washington?
Depending on the level of licensing you to want, Washington has different education and experience requirements. The EL06B Restricted Specialty HVAC/Refrigeration License, which calls for 2,000 hours of work experience and 24 hours of fundamental classroom training, is the least demanding. That is equivalent to a year. The ordinary journeyman electrician license is $8,000, and the EL06A HVAC refrigeration system license is twice that or almost four years. The apprenticeship requirement will be in place as of July 2023. Most HVAC, plumbing, and electrical apprenticeships last five years on average.
As you gain that expertise, the additional municipal criteria will be satisfied. An associate degree can be obtained in around two years. Typically, after two years of either training or working under a qualified professional, you are sufficiently prepared for the EPA Section 608 Certification Exam. The more time you spend working for the company, the more valuable and skilled you will be as an employee, and the higher your earning potential will be.
Who issues an HVAC license in Washington?
The Department of Labor and Industries in Washington is in charge of licensing electricians, including HVAC specialists.
Are HVAC licenses and certifications different in Washington?
Both a license and a certification are significant certifications in the HVAC industry. However, their scope and aim are different. A license is a formal authorization to operate in a certain activity or profession, whereas certification denotes expertise. An HVAC license is often given out by a governmental organization, such as a state licensing board, allowing someone to carry out HVAC work in a professional capacity.
An HVAC certification is usually granted by an independent organization or trade association and verifies that the individual has reached a specified level of knowledge or skill within the sector. In general, obtaining an HVAC certification can help you develop in your profession. However, in order to legally practice in the industry, one needs to possess an HVAC license.