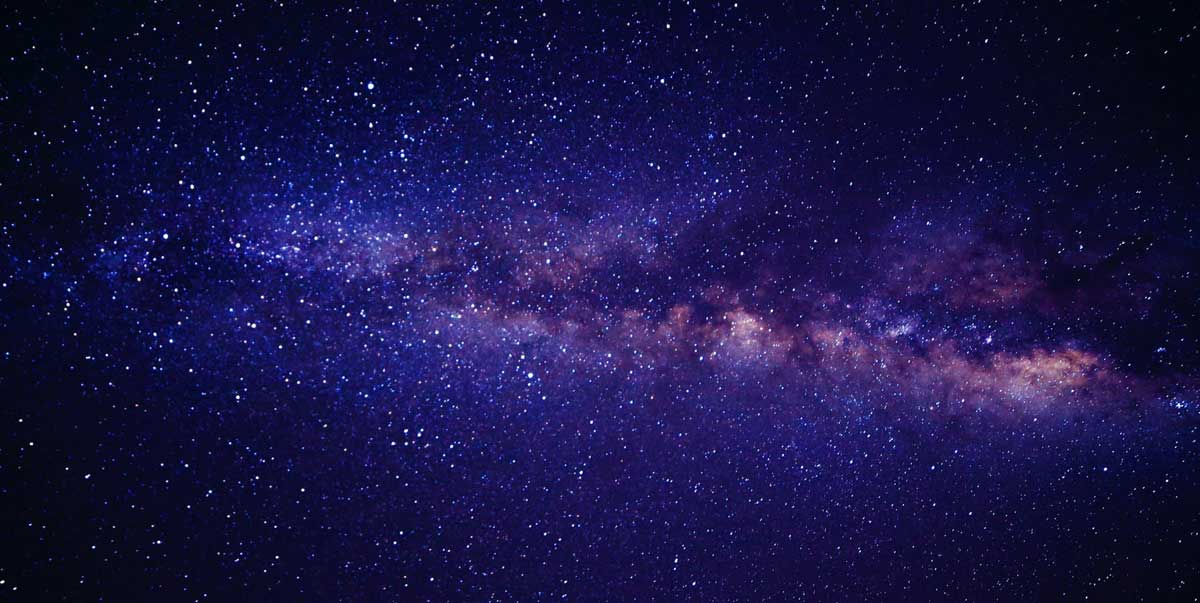 HVAC License Wyoming- What are the Wyoming HVAC license requirements?
---
If you're in the HVAC industry, you'll want to check out the licensing requirements in Wyoming. Licensing requirements vary from state to state, but in general, you'll need a license if you're installing or using an air conditioning system that cools the interior space of a building. HVAC contractors are always in high demand, which is why getting licensed and insured is so important. Here, you will find information on how to apply for a license and what the requirements are to obtain an HVAC license in Wyoming.
Who needs an HVAC license in Wyoming?
In Wyoming, it is necessary for anyone working in the heating, ventilation, and air conditioning (HVAC) field to have a license from the state. This is to ensure that all HVAC technicians are adequately trained and certified to do their job properly.
To get an HVAC license in Wyoming, applicants must complete a certain number of hours of education approved by the state Board of Heating and Air conditioning. They do not need a certificate so long as "they are continuously and closely monitored by a trained technician," according to the EPA.
City of Cheyenne HVAC license requirements and types
The City of Cheyenne Building Licensing Department issues HVAC master, contractor, journeyman, and apprentice licenses. The city requires that each company have at least one supervisor license, one master license, and one contractor application license. Some licenses require that applicants pass an exam. On its contractor license application webpage, the city provides testing information.
The following HVAC-related licenses are available in the city and are classified as Class C-1 licenses:
HVAC Master & Contractor
HVAC Journeyman
HVAC Apprentice
Refrigeration Master & Contractor
Refrigeration Journeyman
Refrigeration Apprentice
License application requirements for HVAC and refrigeration include the following:
Contractor licenses:
Master licenses:
Take the correct ICC National Standard exam or Wyoming (WAM) test.
You need three years of verifiable journeyman experience, and at least four years of verifiable apprenticeship experience.
Refrigeration applicants must provide proof of the current certification for refrigerant reclamation Refrigeration applicants must provide proof of current refrigerant reclamation certification.
Fee One year license: $100 fee and $25 renewal fee
The Journeyman license:
Take the ICC National Standard exam or Wyoming (WAM) test
Four years of experience as an apprentice
Refrigeration applicants must provide documentation of the current refrigerant reclamation certificate
Cost: $80 to purchase a one-year license Fee: $15 renewal fee
Apprentice licenses:
Cost: 20 dollars for a one-year license Fee for renewal: $5
It is important to know that this is the city's requirement for people in refrigeration or HVAC that do electricity-related work at the side that is connected to the load that supplies power to the equipment to have a limited electrical permit from Wyoming and the city's Class C-3 limited electrical license.
City of Casper HVAC license types and requirements for HVAC professionals
Individual contractor licenses are issued by the City of Casper Community Development Department for various types of HVAC work, including boiler operators, mechanical positions, and gas fitters. Each contactor can use the license application.
Before candidates can submit their applications for testing or show proof that they have passed an approved exam in another jurisdiction, the contractor's board must approve them.
There are no requirements for apprenticeship exams in the city. Additionally, the city requires that mechanical contractor companies employ at least one full-time master to qualify for the contractor license.
The HVAC license requirements for the city include the following:
Mechanical contractor
Personal injury coverage of a minimum of $100,000 and $300,000 property damage insurance
$150 for a one-year license, $75 renewal fee
Master
At least four years experience in an apprentice shop or four years experience in a licensed shop. Five years experience as a master or journeyman under the same state licensing authority. A total of nine years of experience.
For a one-year license, $75; the renewal fee is $37.50
Journeyman
Attestation that you have completed apprentice training or had four years of experience working in a licensed shop.
$25 one-year license fee** Journeyman; $15 renewal fee
Apprentice
You need to do work under the supervision of a licensed contractor
Fee: $3 per year for a one-year license; $3 to renew
The operator of a high-pressure boiler
A minimum of two years working full-time in the operation of boilers and steam-driven equipment in the direction of an individual with an active license.
Cost: 20 dollars for a one-year license Fee for renewal: $10
Boiler operator with low-pressure
Evidence of three months of full-time work experience
The Boiler operator fee is $10. a one-year license and a $5 renewal fee
Gas fitter
Cost: $10 per one-year license Fee for renewal: $5
Wyoming HVAC license application
There is a process for getting a license to work as an HVAC contractor in Wyoming. Each city and town in Wyoming has its own application process for getting a license to work as an HVAC contractor. The Wyoming Association of Municipalities provides a directory of contacts for each city and town in the state.
Registration and permitting requirements
When it comes to the registration and permitting requirements for HVAC contractors in Wyoming, each municipality has its own regulations. For instance, in Cheyenne, HVAC workers must acquire all of the proper building permits before receiving a license. Such permits include necessary zoning permits and local fire marshal approval, if needed.
Furthermore, all technicians must complete a state-approved journeyman's exam and obtain an endorsement from the administrative office of the court before they can apply for a license.
It is also important to note that after receiving a license, HVAC workers must pay an annual licensing fee in order to maintain their registration and stay up-to-date with any new rules or regulations that may arise. As such, it is essential for all contractors in Wyoming to be aware of the permitting and registration requirements specific to their municipality in order to properly comply with state laws.
Wyoming Section 608 certification
Wyoming requires HVAC technicians to have EPA Section 608 Certification in order to work within the state. All throughout the U.S., including Wyoming and Wyoming, across the U.S., including Wyoming, EPA regulations in Section 608 under the Clean Air Act require certification for technicians who maintain, repair, or service or dispose of equipment that can release refrigerants into the atmosphere. Any person who conducts refrigerant line pressure tests or handles refrigerant or adds it to existing air conditioning systems has to be certified.
Most of the time the employer will require the certification in your education program.
You have to get your EPA Certification from an authorized agency. There are four kinds of EPA certifications for refrigerants. These include:
Type I: used to service small appliances that weigh five pounds or less.
Type II: used to service high-pressure units that have 5 pounds or greater refrigerant (including the majority of smaller residential and commercial units).
Type III: used for servicing or disposal of appliances with low pressure.
Universal: to service all appliances and systems by Types I II, and III.
To obtain any certification you must be able to pass your EPA certification test. It covers the following areas:
Ozone depletion
Clean Air Act and the Montreal Protocol
Section 608 of the regulations
Substitute refrigerants for oils and refrigerants
Refrigeration
The three R's (Recover Recycle, Recycle, Reclaim)
Recovery methods
Dehydration evacuation
Safety
Shipping
HVAC training schools in Wyoming
Here is a list of HVAC (heating, ventilation, and air conditioning) training schools in Wyoming:
Laramie County Community College - Cheyenne, WY
Western Wyoming Community College - Rock Springs, WY
Sheridan College - Sheridan, WY
Casper College - Casper, WY
North American Trade Schools - Casper, WY
Eastern Wyoming College - Torrington, WY
Northwest College - Powell, WY
It's worth noting that this list is not exhaustive and that there may be additional HVAC training schools in Wyoming that are not included here. It's a good idea to research and compare different schools to find the one that best meets your needs and goals. You may also want to consider factors such as tuition costs, program length, and job placement assistance when choosing a school.
Wyoming HVAC Apprenticeship Programs
Apprenticeship programs let applicants earn money while gaining the practical experiences that are required to obtain a master's, journeyman's, or contractor's license.
Build Our Wyoming is a program that The program Build Our Wyoming connects potential employees with apprenticeship, training as well as jobs in the construction industry.
It is the Casper Area Joint Apprenticeship Training Committee is an educational program that is non-profit and run by members of the SMART Union in Casper, which provides training in HVAC and refrigeration.
The national job search sites list local HVAC employers that offer apprenticeships.
How long does it take to get an HVAC license in Wyoming?
In Wyoming, the process of getting an HVAC license can vary depending on the type of license you are looking to obtain. There are two kinds of licenses in Wyoming: local and state.
For a local license, you will need to complete an HVAC training program and then pass the local licensing examination. On-the-job training can also be used to obtain a local license.
If you're looking for a state-level HVAC license, you must have at least four years of experience in the field as well as 1,000 hours of on-the-job training. After these requirements are fulfilled, you will then need to pass a state exam. Depending on your location, it could take between three months and several years to get an HVAC license in Wyoming.
What is the cost to become an HVAC technician in Wyoming?
It takes time and money to become a certified HVAC technician in Wyoming. To get the license, you need to join the Wyoming Contractors Association, which operates the licensing program. The cost of joining is $150, plus additional fees for the exam. After passing the certification test, a journeyman HVAC technician can obtain a license from the association for $250. Wyoming also offers an HVAC apprenticeship program, which usually costs around $2 to 3 thousand dollars. This includes tuition costs and other related expenses. All in all, it will cost you at least $4–5 thousand to become a certified HVAC technician in Wyoming.
What is the mean wage for an HVAC technician in Wyoming?
HVAC technicians in Wyoming have an average salary of around $54,690 and $53,920 per year. This is a fairly competitive wage when compared to other states and is slightly higher than the national median. That HVAC worker's salary can be increased as you get more experience, according to Indeed.com.
Pay levels can be very different according to the location as well as other aspects, such as education qualifications, certifications, other requirements for HVAC contractors, and the number of years that you've worked in your HVAC industry.
Benefits of becoming an HVAC professional contractor in Wyoming
There are several benefits to becoming an HVAC (heating, ventilation, and air conditioning) professional in Wyoming:
Job security: HVAC technicians are in high demand, especially in states with extreme weather conditions like Wyoming. This means that you are likely to have job security as an HVAC professional.
Good pay: HVAC technicians in Wyoming earn an average salary of $47,170 per year. With experience and additional training, you can potentially earn even more.
Flexibility: HVAC technicians often have the ability to choose their schedules and may be able to work part-time or full-time, depending on their preferences.
Opportunities for advancement: As an HVAC technician, you can choose to specialize in a particular area or work your way up to become a supervisor or manager.
Personal satisfaction: Many HVAC technicians find personal satisfaction in helping people maintain a comfortable living and working environments.
Ongoing learning: HVAC technology is constantly evolving, so you'll have the opportunity to learn about new products and techniques as you continue to work in the field.
FAQs
Does my Wyoming HVAC license work in any other states?
A Wyoming HVAC License is a license that is issued by the state of Wyoming to contractors in the HVAC industry. It allows them to perform installation, repair, and maintenance on air conditioning and heating systems. The Wyoming HVAC License must be obtained from the Wyoming Licensing Board and is specific to the state of Wyoming.
The license from Wyoming doesn't work in any other state, as each one has its own licensing requirements for HVAC contractors. Therefore, contractors must need to require a state license in which he or she wishes to work. This ensures that all contractors adhere to the safety standards and regulations set forth by each state's respective licensing board in order to protect their customers from harm.
Furthermore, a Wyoming HVAC license also provides assurance to customers that they are working with someone who understands the complexities of the HVAC industry and can properly install or repair their system.
What is the difference between HVAC licenses and HVAC certifications?
A license is required in order to legally work as an HVAC contractor in the HVAC field. An HVAC license is a government-issued permit that provides proof of knowledge and experience in the trade. It is a legal document that authorizes an individual to practice HVAC work in a specific state or jurisdiction.
An HVAC certification, on the other hand, is an educational program or course that certifies specialized knowledge and skills in a particular area of the trade. While certifications are not required to perform HVAC work, they do indicate proficiency and may help increase job opportunities.
Certifications also provide employers with the assurance that technicians have been tested and certified by a recognized institution. In summary, an HVAC license is required in order to legally perform work, while an HVAC certification shows proficiency in the field and demonstrates specialized knowledge.
Which state do not require an HVAC license?
There is no definitive list of states that do not require an HVAC license, as the requirements for licensing vary from state to state. Some states have no licensing requirements for HVAC technicians, while others have very strict licensing requirements. It is best to check with the relevant regulatory agency in your state to determine the specific licensing requirements for HVAC technicians.
What kind of HVAC insurance do I need?
When it comes to HVAC, it is important for homeowners and business owners to have the proper insurance in place. As an HVAC contractor, you need to make sure that you have the right coverage to protect your business from any potential lawsuits or claims due to damages caused by your work. The most common kind of HVAC insurance is general liability insurance. This will cover any damages that occur due to your work, such as bodily injury or property damage.
You may also want to consider purchasing workers' compensation insurance if you employ other contractors on the job. This will cover medical expenses and lost wages if an employee is injured while on the job. Other types of HVAC insurance coverage include professional liability and errors and omissions insurance, which can help protect you against mistakes made while carrying out your services. Having the right type of HVAC insurance can provide peace of mind and ensure that you are financially protected in case of any unexpected incidents.
What is a Wyoming contractor license bond?
A Wyoming contractor license bond is a type of surety bond required by the state of Wyoming in order to obtain a contractor or HVAC license. This bond ensures that contractors will comply with all applicable laws and regulations when performing services, and also provides financial protection for any damages caused by their negligence or failure to meet obligations. The amount of the bond is determined by the Wyoming Department of Revenue but typically ranges from $1,000 to $10,000 depending on the type and scope of work being performed.
What is the highest level of HVAC certification?
The highest level of HVAC (heating, ventilation, and air conditioning) certification typically depends on the organization that is offering the certification. In the United States, there are several organizations that offer HVAC certifications, including the Environmental Protection Agency (EPA), the North American Technician Excellence (NATE) organization, and the Heating, Air-conditioning, and Refrigeration Distributors International (HARDI).
How long is my Wyoming HVAC license valid?
Your Wyoming HVAC license is valid for two years from the date of issue. After that, you must renew your license in order to continue working as an HVAC technician in the state. Renewal requires submission of a completed application form, payment of applicable fees, and proof of having fulfilled at least four (4) hours of continuing education during the two-year period preceding the expiration date. It is important to note that all continuing education hours must be approved by the Wyoming Department of Fire Prevention and Electrical Safety prior to renewal. Additionally, if you do not renew your license within six months after its expiration date, your license will be deemed expired and you will need to reapply for it.