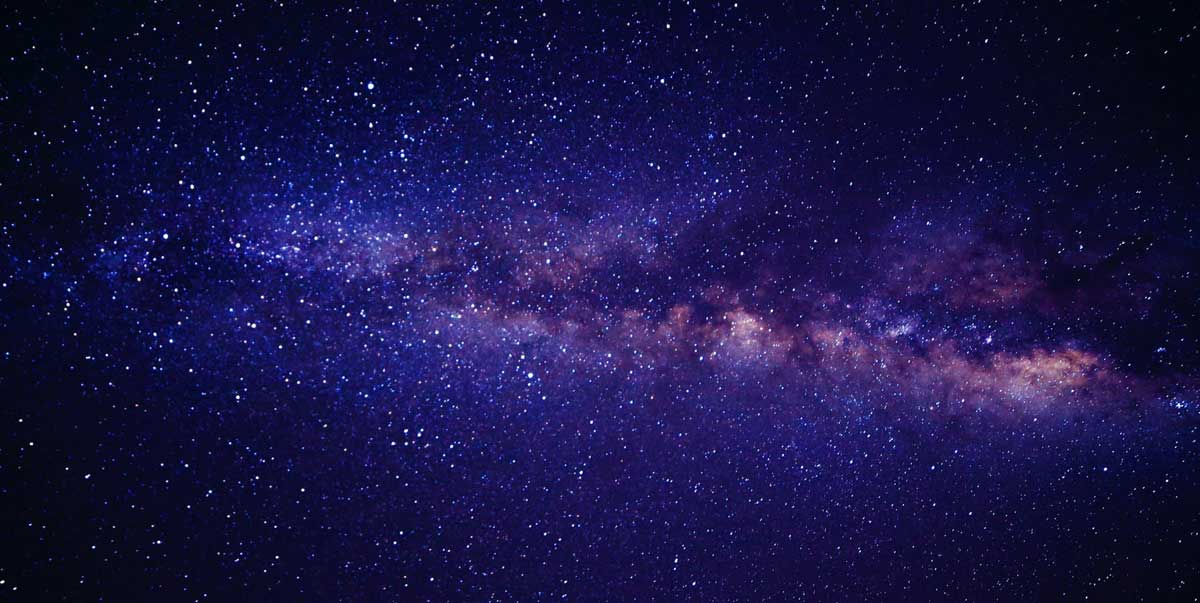 HVAC License Oregon, Oregon HVAC Contractor License Requirements
---
The HVAC industry is booming. HVAC may be for you if you are looking for a career with tangible skills and job security. Heating, ventilation, and air conditioning experts and contractors must all be licensed in Oregon if they work in the construction business. You must finish the necessary training, fill out an application, and pass a test before you may obtain a license. So today, in this step-by-step guide, we help you to complete all requirements and pass the test to get an HVAC license in Oregon.
Who Needs an HVAC License in Oregon?
In Oregon, anyone who wants to work on HVAC systems must obtain a license from the state. This includes anyone who works on heating, cooling, ventilation, and air conditioning equipment. A limited energy technician license is required for installing, maintaining, repairing, or electrical design systems involved in these processes. In addition to the license requirement, technicians must also be trained and certified by a third-party organization to work on certain types of HVAC equipment. This includes certification for working with hazardous materials such as refrigerants. To obtain a limited energy technician license in Oregon, applicants must complete an approved course of study and pass an examination. The application must also include documentation of relevant experience and training. Once licensed, technicians must renew their licenses annually to remain eligible for work in the state.
Types of HVAC Licenses in Oregon
If you're looking to get into the HVAC industry, you have to choose between two individual electrical licenses: Limited Energy Technician Class A and Limited Energy Technician Class B. These are the only licenses that allow you to work on HVAC systems.
The difference between the two is the full scope of the types of jobs a license holder is eligible to perform. Class A contractors are allowed to work on any type of HVAC system, while Class B contractors are only allowed to work on certain types of systems.
Class A Limited Energy Technician
Completion of an approved apprenticeship program in Oregon; OR
Official transcripts verify the completion of 432 hours of classroom training and verification that 6,000 hours have been completed on the job.
Verification of 12,000 hours of work experience outside of Oregon. Broken down into specific work categories. Trade-specific experience in protective signaling, which includes nurse calls, fire alarms, and burglar alarm systems, is required.
Class B Limited Energy Technician
Completion of an approved apprenticeship program by the board; OR
OR, provide proof of 4,000 hours of work experience equivalent to an approved apprenticeship program. This program should be broken down into work categories.
Verification of 8,000 hours of work experience, broken down into specific work categories.
HVAC/R Contractor Limited Maintenance
This permits a company to repair, maintain, or replace commercial or industrial electrical equipment that uses fuel or other forms of energy to produce heat or power. The signing supervisor's licensing limits limit the scope of permitted limited energy installations.
HVAC/R Limited Maintenance Specialty Contractor HVAC/R should either have a Class A or B Limited Energy Technician or be one.
Many local ordinances and permits vary from one state to the next. To ensure that they meet all local credentialing requirements, HVAC professionals should consult the municipal authorities in their respective areas.
Steps to Get an HVAC License in Oregon
If you need a license to work as an HVAC technician in Oregon, the first step is to apply for the right one.
You can get a Limited Energy Technician Class A license if your total experience is at least 50 hours of training and you have taken an exam that qualifies you for this class. You must also hold a current Oregon state-issued driver's license or ID card.
Limited Energy Technician Class B licenses are available if you have obtained at least 60 hours of training and passed an exam that qualifies you for this class. You must also hold a current Oregon state-issued driver's license or ID card.
Insurance Requirements
Insurance Requirements for HVAC Professionals in Oregon are an important part of the license requirements. All HVAC professionals must have liability insurance that covers at least $500,000 per incident and $1 million in aggregate coverage. The policy must be issued by a carrier rated A- or higher by the A.M. Best rating service and must list the Oregon Department of Consumer & Business Services as an additional insured party. Professional indemnity insurance is also required to cover any errors and omissions made when performing work related to HVAC services. Lastly, workers' compensation insurance must be held if any employees will be working under the HVAC license holder's authority. All policies must remain valid throughout the term of the license to ensure compliance with Oregon's insurance requirements for HVAC professionals.
Oregon HVAC Licensing and Registration Fees
Oregon HVAC licensing and registration fees vary depending on the type of license you are applying for. To become a licensed HVAC contractor in Oregon, you must hold either a Limited Energy Systems Specialty (LES) or a Master HVACR (Heating, Ventilation, Air Conditioning, Refrigeration) license. Depending on the license type, fees may range from $50 to $500. All licenses must be renewed annually and require continuing education hours to be maintained. Additionally, additional fees may be required if changes are made to the original application or if an additional specialty is requested. With its strict regulations and licensing requirements, Oregon is committed to ensuring that all HVAC contractors adhere to professional standards to protect homeowners and businesses from unsafe workmanship.
Oregon HVAC License Education Requirements and Exam
You must meet the educational and testing criteria before the state will grant you a license to work in HVAC and air conditioning. You don't need any extra schooling if you meet and verify the qualifying experience requirements set forth by the state. You will nevertheless need to succeed in the examination for the license you are requesting.
You can get an HVAC education in Oregon through an apprenticeship program. There are a variety of programs available, based on the license you'd like to get, but a variety of high-quality online and in-person programs can prepare you for the HVAC career. Each of the LEA, as well as LEB licenses, demand applicants sit and pass an exam that is an open book before they can be issued the license.
HVAC License Exam Details
If your application is accepted and, once your application is approved, Oregon Building Codes Division (BCD) will send you a formal letter of authorization along with exam guidelines. Oregon provides testing centers across the state, and you'll receive your test results within two weeks after passing the test. You must score a minimum of 75% to pass the exam.
Exams for licensure are free of charge applicants are allowed to access a variety of sources that include those from the National Electrical Code (NEC). Exam preparatory material, study guides, as well as practice exams are readily available.
The test for contractors of the CCB includes 80 multiple-choice tests on legal and business practices. The exam is conducted via PSI Services. Study guides are available. However, the test is open to the public. Passing marks are at least 70%…
As per the CCB, the test is built on an Oregon version of the NASCLA Contractors' Guide on Business, Law, and Project Management.
Testing Locations
You can take the exam at one of the following locations:
Bend
Central Oregon Community College
2600 NW College Way
Bend, OR 97701
Monday – Thursday​​
Eugene
University of Oregon
Counseling / Testing Center
1590 E 13th Ave., Room 270
Eugene, OR 97420By appointment​​
Hermiston
Blue Mountain Community College
975 SE Columbia Dr.
Hermiston, OR 97838
​By appointment​
Klamath Falls
Klamath Community College
7390 S. 6th St.
Klamath Falls, OR 97603
​​By appointment​
Lincoln City
Oregon Coast Community College
Attn: Tonia Anderson
3788 SE High School Dr
Lincoln City OR 97367
541-996-6222 ext. 201 ​
Ontario
Treasure Valley Community College
650 College Blvd.
Ontario, OR 97914
​​By appointment​
Pendleton
Blue Mountain Community College
2411 NW Carden Ave.
Pendleton, OR 97801
​1st and 3rd Tuesday​
Roseburg
Umpqua Community College
1140 Umpqua College Rd.
Roseburg, OR 97470
​1st Monday and 2nd Tuesday​
Salem
Chemeketa Community College
Counseling Dept. – Bldg. 2
4000 Lancaster Dr. NE
Salem, OR 97305
Monday – Friday
(Summer term: Monday – Thursday)​
White City
Rogue Community College
Table Rock Campus
Learning Resource Center
7800 Pacific Ave.
White City, OR 97503
Monday – Thursday​​​​​​​​
Examination Process
The open book exam is a great way to practice your skills. The state of California also provides a list of approved materials that you can take into the testing room with you. When you go to the testing site, you need to bring your letter of authorization and photo identification with you. You also need to have your pencils on hand. The testing site provides scrap paper for you to use, and it is included in your test packet. If you take the exam for the LEA license, you get three hours to complete the test. The LEB qualifying exam has a two-hour time limit.
After the Exam
Your test results are not graded or provided by the testing facility. To get your test results, you cannot get in touch with anyone at the testing facility. After two weeks, the BCD will grade your exam. Your test results and driver's license will be sent to you by the division if you receive a score of at least 75%.
You will receive your test results and a description of your strengths and shortcomings through the mail if you don't pass. The agency also gives you a test application that permits you to reapply for your license, but you have to wait at least 30 days after each failed attempt before trying again.
Oregon HVAC Training programs and schools
In Oregon, there are many community colleges, trade schools, vocational schools, and technical schools where you can receive the training you need to work as an HVAC expert.
These institutions include:
For those looking to work in HVAC/R or other construction-related trades, Portland Community College in Portland offers associate degree and certificate programs.
Lane Community College in Eugene offers the Construction Trades General Apprenticeship Program, which is a system that provides structured instruction in construction trades and professions that lead to recognition and status as a journey-level apprentice only for apprentices supported by employers who are recognized by a Joint Apprenticeship Training Committee and recognized by the State of Oregon Bureau of Labor and Industries. The Apprenticeship Program for HVAC Technicians/Installers is four years long.
Northwest College of Construction is also located in Portland and provides an HVAC apprenticeship program that is sponsored by the Associated Builders and Contractors Pacific Northwest chapter (ABC Northwest chapter).
Clackamas Community College, southeast of Portland, offers a Limited Energy Apprenticeship Program, which is a part of the Independent Electrical Contractors of Oregon Joint Apprenticeship and Training Committee (JATC).
Chemeketa Community College, located in Salem, offers an HVAC/R-certified apprenticeship program to members of the Mid-Valley HVAC/R Joint Apprenticeship Training Committee.
HVACClasses.org breaks down numerous of the programs offered by the schools mentioned above.
Cost of tuition: The amount of tuition varies based on the type of program you select. However, it can be as low as $1,200 to $15,000 for technical schools or an associate's level at the community college.
Program Prerequisites The applicant must be at the age of 18 years old. You must also have an official High School diploma or GED.
Job Experience: On the job, you'll require excellent customer service abilities, being focused, possessing the ability to work with a machine, and being physically fit as the job involves heavy lifting as well as many hours of standing and walking while working in a cramped space.
Oregon License Application
If you can meet the requirements for each license, Once you have met the qualifications for either license, you can begin the application procedure. Your employment history and the affidavit you signed are two sections on your electrical licensing application that must be completed in full.
Additionally, you must complete an application for each employer you work with to confirm your experience. Your employment history must meet the requirements set forth by Oregon for each category of job.
Your application materials contain the following:
The completed application form
An affidavit signed by the signatory
Forms for verification of experience
Transcripts for the course or evidence of an apprenticeship approved by the institution.
A copy of your diploma from high school or GED (you could provide proof of a college degree as well)
2" x 2" passport-style photo (you can purchase these at numerous chains of drugstores)
The fee of $50 is the minimum.
You can read the instructions for submitting your application and adhere to the checklist when you fill out your application, making sure that you have included everything the state requires. The packet should be sent to:
DCBS Fiscal Services
P.O. Box 14610Salem, OR 97309-0445
Oregon is not able to email any aspect of your applications. Only documents are accepted via mail to safeguard your privacy.
Registration and Permitting Requirements
Once you have earned your license and are eligible to work as a limited energy technician, you can start the process of renewing it.
Renewing your license costs $50. And remember that as long as your license is valid and current, you are eligible to work as a limited energy technician.
Benefits of Obtaining an Oregon HVAC License
Obtaining your Oregon Technician or Contractor license has several advantages:
Most importantly, according to Oregon law, to lawfully do heating, ventilation, air conditioning, and refrigeration services, one must first obtain a state license.
A trade license is evidence of your knowledge and ability.
Only licensed contractors are permitted to carry on business, advertise services, receive business insurance, obtain building permits, complete inspections, and submit bids for government and public projects.
Having a license protects both your business and your clients.
You have a competitive advantage in the job market if you have a license.
Your potential for making income is also increased.
HVAC Registered Contractor Requirements in Oregon
If you want to work as a licensed limited energy technician, you must either hold a contractor's license as an electrical contractor or a limited energy contractor. Otherwise, you must work for a qualified contractor or a single industrial plant employer.
Oregon EPA Section 608 Certification
Federal-level EPA regulations Section 608 under the Clean Air Act state that all technicians who work on equipment that can release refrigerants into the atmosphere must be certified. Any professional who performs refrigerant line pressure tests handles refrigerant additions to existing air conditioning systems or conducts such testing must be certified by the EPA Section 608 HVAC.
Many training programs will direct you to the right places and how to obtain it. Some even include it in their curriculum. Or your employer may require it. To find out which certification programs are offered in your state, you can also visit EPA.gov.
Take Certification Exam: To obtain your EPA Certification, you must pass the Certification Examination. The EPA website has a list of approved organizations. There are four types of EPA Certifications for Refrigerants. They permit certification at different levels for different types of work.
Type I - For small appliances that have five pounds or less of refrigerant.
Type II - For high-pressure units containing five pounds or more refrigerant (including small commercial and residential systems).
Type III - For servicing or disposing of low-pressure appliances.
Universal - All systems and appliances that are covered by Types I, II, and III can be serviced. It is generally more beneficial than focusing on any one certification.
FAQ
What Is the Mean Wage for an HVAC Professional in Oregon?
The mean wage for an HVAC technician in Oregon is around $50,000 per year. This figure is slightly higher than the national average of $48,000, indicating that the demand for skilled HVAC professionals in Oregon is greater than elsewhere. An HVAC technician in Oregon should also be aware that pay may vary depending on experience, qualifications, and location. Some employers may offer higher salaries to those with more experience or a certification from a trade school. Additionally, salaries could be higher in urban areas due to the increased demand for these services. The best way to ensure you are getting paid fairly as an HVAC technician in Oregon is to stay up-to-date with industry trends and negotiate your salary when offered a job.
How Long Is My Oregon HVAC License Valid?
Oregon HVAC licenses are valid for two years from the date of issue. To remain valid, license holders must complete continuing education requirements every two years. The Oregon HVAC license is issued by the Oregon Construction Contractors Board (CCB). This license is required for anyone who plans to do any heating and cooling work in Oregon. The CCB also requires that all contractors maintain general liability insurance and workers' compensation insurance while working on projects within the state. It is important to note that your Oregon HVAC license will be suspended if you fail to meet any of these requirements. Therefore, it is important to ensure that you renew your license before its expiration date passes or risk having it become invalid.
Can I Use My Oregon HVAC License in the Other States?
Oregon HVAC licenses are specific to the state of Oregon and, unfortunately, cannot be transferred to any other state. If you have an Oregon HVAC license and wish to work in another state, you will need to obtain a new license from that state. Each state has its licensing requirements for HVAC technicians.
Do You Need a License in Oregon to Become a Handyman?
In Oregon, you do not need a license to become a handyman, but you may need one to work on certain projects. For example, if you want to install or repair air conditioning systems, you must be a licensed contractor in the state.