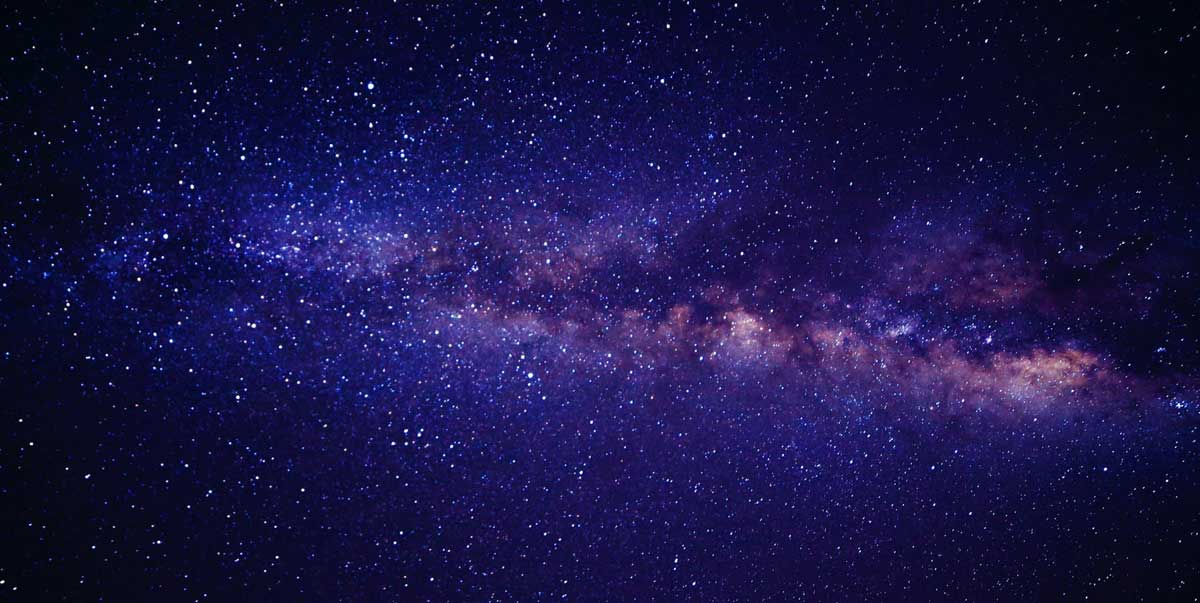 Hvac License Utah- How To Get An Utah HVAC Contractor License
---
If you're thinking about starting an HVAC business in Utah, you've come to the right place. This article contains everything you need to know about how to get an HVAC license in Utah.
Heating, ventilation, air conditioning, and refrigeration (HVAC) are becoming more technologically advanced every year, requiring knowledgeable technicians to install and repair HVAC systems. According to the U.S. Bureau of Labor Statistics, there are over 375,000 HVAC technicians in the U.S. Approximately 3,500 of these technicians live and work in Utah. The industry is expected to grow nationwide by about 4% by 2029, adding nearly 15,000 jobs. However, the HVAC industry is projected to grow by a whopping 31% in Utah—and it's also one of the fastest-growing industries in Utah! So if you're looking for a way to start your own business that will provide high-quality service at a reasonable price point, then this could be just what you're looking for!
Do You Need A HVAC License in Utah To Become An HVAC Technician?
In Utah, you need a license to become an HVAC technician. The Utah Division of Occupational and Professional Licensing (DOPL) issued the license. You must have a high school diploma or GED to apply for the license. You will also need to pass an exam administered by the DOPL.
What Are The Different Types Of Hvac Licenses In Utah?
The state of Utah has a unique HVAC licensing system. While there are many different licenses in other states, only one HVAC contractor license exists in that state. This license is labeled with the trade number S350. This license is labeled a Specialty Contracting License by the State Licensing Board. There are a few other licenses that relate to the HVAC profession. These include:
HVAC Contractor (S350): The most basic classification for all kinds of air conditioning and heating work, except S354.
Refrigerated air conditioning (S351) The license is required for people who maintain and install refrigeration units that regulate temperatures of the air below 50°C.
Evaporative cooling (S352) The license is required for people installing and maintaining Evaporative cooling systems.
Warm-Air Heating (S353) Warm Air Heating (S353) license is required by personnel who construct, maintain or manufacture the furnaces, ducting, and piping needed to heat the warm air.
Radon Mitigation (S354) The S354 kind certification is mandatory for those who operate and install Radon mitigation systems.
You may need multiple licenses if you are performing different tasks within the HVAC industry. Contact the Utah State Licensing Board to make sure you have all required permits and hold the correct licensing.
Utah HVAC License Requirements
In Utah, HVAC professionals must have a valid contractor license to perform HVAC work. To get a license, contractors must pass an exam administered by the Utah Division of Occupational and Professional Licensing. These steps include: There are some license requirements that you need to follow to become a contractor.
Learn about a pre-license course of 25 hours through an organization that is approved. The organizations that are approved include those from the Utah Home Builders Association and the Associated General Contractors of Utah.
You must register your business through the Utah Division of Corporations. Utah Division of Corporations if you intend to run your own business.
Find a Federal Employer Identification Number from the Internal Revenue Service that uniquely identifies your business as tax-exempt.
Complete the contractor's application and submit the application fee to the appropriate agency.
Pass the licensing test.
Complete six hours of continuing education classes every two years to keep your license.
If you have some employees in your company, then you need to follow some additional steps, including:
Have received a certificate of workers' compensation insurance, with DOPL as the certificate holder.
Have received a state-issued Withholding Tax Registration from the Utah State Tax Commission.
You have obtained an unemployment certificate from the State of Utah's Department of Workforce Services. Complete the Contractor Application and send it with the appropriate fee to the Division of Occupational and Professional Licensing.
Six hours of approved continuing education in the 2-year cycle of renewal.
Suppose the contractor is licensed under the special contractor category of an HVAC contractor. At a minimum, three hours of the required six must be devoted to continuing education on installing or repairing heating, cooling, and air conditioning units. These three hours comprise the mandatory one hour of conservation of energy.
Insurance Requirements For Hvac Certification
To work as an HVAC technician in Utah, you must have a valid HVAC License in Utah. You will also need to meet insurance requirements set by the state. These requirements vary depending on the type of work you will be doing. For example, if you are working on residential projects, you will need liability insurance for $300,000. If you work on commercial projects, your insurance requirements will be higher. Check with your insurance provider to ensure you have the right coverage for your work in Utah.
Utah HVAC Licensing and Registration Fees
To get a license as a specialty contractor in the state of Utah, you must first apply for a license through the Utah Department of Commerce. And you'll have to pay between $150 and $250 in application fees. You can also apply for one of the subcategories for approximately $100. Please keep in mind these costs are subject to change, and you should contact your local board for exact information. You are subject to a background check during the licensing process.
One more thing keep in mind the license and the registration fees are not refundable. All fees should be paid to Utah DOP.
Utah HVAC License Education Requirements And Exam
You must possess the necessary training and experience to receive a license in Utah. Utah DOPL provides a checklist to make sure you comply with the criteria. Utah uses the term "qualifier" to describe who is qualified to receive licenses. Every company needs at least one licensed employee. The qualifier is the individual's name. The qualifying party need not be the company's owner; rather, they need to own at least 20% of it or be an employee who puts in at least 10 hours per week. Being your qualifier is preferable if you are the company's owner.
HVAC License Exam Details
The EPA requires that technicians who maintain, service, repair, or dispose of equipment that could release refrigerant into the atmosphere must be certified. EPA Section 608 HVAC Certification is required for any professional who conducts refrigerant line-pressure tests or handles or adds refrigerant to existing air conditioning systems.
Many training programs will guide you on how and where to apply for that certification, or your employer may have you obtain it before handling refrigerant. It is also possible to go to EPA.gov and type in 608 Certification into your search engine to determine which schools in your state have certification programs.
Exam: Take the Certification Test: To pass the exam, you need to get the EPA Certification from an approved company. The list of approved organizations is available on the website of the EPA. There are four kinds of EPA Certifications for Refrigerants. They offer distinct levels of certification in various scopes of work.
Type I - to service small appliances with 5 pounds or less refrigerant.
Type II - to service high-pressure units with at least 5 pounds of refrigerant (including most small residential and commercial units).
Type III - to be used for low-pressure maintenance or removal of appliances.
Universal - to service all appliances and systems covered by Types I, II, III, and. It is generally more effective than focusing on any particular certification.
Core Exam
To be eligible for all certifications, you must pass this "Core Section" of the EPA certification test. It covers the following subjects:
Ozone depletion
Clean Air Act and the Montreal Protocol
Section 608 of the regulations
Substitute refrigerants and oil
Refrigeration
The Three R's (Recover, Recycle, Reclaim)
Techniques for recovery
Dehydration evacuation
Safety
Shipping
The HVAC license test is relatively simple. It has 75 questions, and you must pass it within three hours. You need to answer 53 of the 75 questions correctly to pass. If you don't pass, you can't take the exam again until six months after your first attempt.
You'll get your certificate of completion at the end of your exam, and if you pass both exams, you'll receive your HVAC license.
HVAC Training Schools in Utah
All around Utah, various programs can assist you in obtaining the education you need to work as an HVAC expert.
Two major organizations have the authority to approve HVAC courses and universities across the country: HVAC Excellence and the Partnership for Air-Conditioning Heating and Refrigeration Accreditation (PAHRA). Either organization doesn't recognize any HVAC programs in Utah; however, there are a few highly-regarded options across the state.
It is the Utah System of Higher Education (USHE) is comprised of Utah's eight public colleges as well as eight colleges for technical education. It offers HVAC diploma and certificate programs that are offered in a number of them, such as Davis Technical College, Ogden/Weber Technical College, Salt Lake Community College, Mountainland Technical College, Dixie Technical College as well as Bridgerland Technical College.
Tuition: Tuition costs vary from school to school, but the majority of Utah's college HVAC programs are priced at around $2500, plus the cost of textbooks and other equipment.
Apprenticeships: There are many formal apprenticeship programs to receive the necessary training in Utah and elsewhere. There is a program called the Utah Mechanical Contractors Association that provides a five-year apprenticeship in the Utah Career Center that is in line with national standards for registration with the U.S. Department of Labor. To be eligible for recognition, the apprenticeship must comprise 2000 hours of hands-on learning and an average of 144 hours of classroom instruction every year. Apprenticeships offered through the Department of Labor are recognized across the country, which means your certificates change along with yours. The tuition rate is $500 for the semester and includes books. It's a joint venture with the Local 140 Joint Apprenticeship & Training Committee, which is in partnership and UA Local 140 Plumbers, Pipefitters, HVAC, and R that offers an apprenticeship in the union in the training center, as well.
In Utah, the Department of Workforce Services also maintains a website with apprentices who have been registered that are in line with standards of a national standard for certification with the U.S. Department of Labor. Apprenticeships provided by the Department of Labor are recognized nationwide, meaning your certificates can be transferred along with yours. You can also search for an entry-level job through Indeed or Zip Recruiter or another job portal and then work for an approved contractor who can teach you at work.
Program Prerequisites You must be 18 years old. You must also have an official high school diploma or GED.
Job Experience: You'll need great customer service skills, to be focused, to be able to operate a machine, and to be physically fit because the job may require heavy lifting and prolonged periods of standing and walking in confined spaces.
Utah License Application
The application consists of several procedures that must be finished in a specified order for your submission to be taken into consideration. Here is a quick summary of the different sections of the application and the data you must submit:
Application information: Provide the basic information you need, such as complete name and your business details, your current address for mailing, and your phone number. Include your address for business and the number of your phone.
Ownership information: Provide details about the owners of your business and provide a list of employees, if relevant.
Affidavit and release This section requires you to verify that you have the necessary qualifications to work in HVAC. You must confirm that all the information provided in the application is accurate and include your master electrician's license number if it is applicable.
Qualifier questionnaire: Give information regarding the financial history and criminal history of your company's qualified.
Business information: Indicate whether your company is organized as a sole proprietorship or an LLC as well as an S-Corp.
Financial responsibility: Provide details about your credit report including liens, outstanding debts, and child support payments. Additionally, you need to grant authorization to your review panel to ask for a copy of the credit history report.
Qualification information: Provide details regarding the individual in your company who holds the HVAC contractor's license. You must include the person's legal name, address of mailing, as well as their position, date of birth, and social security number.
Insurance information: You have to give details about the general liability insurance contractors must have in Utah.
Fees: You are required to pay the appropriate fee in advance to the Department of Occupational and Professional Licensing.
Registration and Permitting Requirements for contractors in Utah
Registration and permitting requirements are a necessary part of any business operation. Depending on the type of business, there may be local, state, and/or federal regulations that must be adhered to. Additionally, any business that is subject to taxation must register with the applicable authority and obtain the necessary permits before conducting any activities. You must satisfy the required licensing requirements if you intend to be a part of one of the subgroups for contracting like a heating contractor who uses warm hair.
You must renew your HVAC contractor's certificate every two years. It is necessary to pay a small amount and supply proof of 6 hours of continuing education for the renewal of your certificate. Licenses expire on July 31st with odd years.
EPA Certification in Utah
Utah is one of the few states requiring all HVAC technicians to have EPA Certification to provide services. This certification demonstrates technical proficiency in the area and an understanding of environmental protection laws. Passing the exam for EPA Certification shows a commitment to safety and ensures that all work done follows regulations and best practices. Without it, a technician cannot be licensed or insured by the state. It is important for anyone looking for HVAC services in Utah to make sure their technician is certified by the Environmental Protection Agency before any work begins. With so much at stake, it's essential to ensure you are working with a certified HVAC technician in Utah who can provide quality service while following all applicable rules and regulations.
Benefits of Getting an HVAC License
Having a license as an HVAC contractor in Utah has various benefits, including:
The most significant fact is that obtaining a license from the state of Utah is legally required to contract out for heating, ventilation, air conditioning, and refrigeration work.
A trade license serves as proof of your expertise.
Only licensed HVAC contractors are permitted to run companies, advertise their services, obtain commercial insurance, obtain building permits, pass inspections, and submit bids for state and federal projects.
Your business and your clients are both protected by the license you have.
A current license may provide you with an advantage in the employment market.
Additionally, it boosts your company's earning potential.
FAQ
Who Issues HVAC Contractor Licenses in Utah?
In Utah, the Division of Occupational and Professional Licensing (DOPL) is responsible for issuing HVAC contractor licenses. This division is part of the Utah Department of Commerce and regulates all professions and occupations in the state. To be eligible to receive an HVAC Contractor License in Utah, contractors must meet certain criteria set by the DOPL. These requirements vary depending on the type of license being sought, such as a residential or commercial contractor license. The application process includes submitting proof of experience, passing a criminal background check, and paying a fee. Additionally, applicants must pass an examination to demonstrate their knowledge and skill in the field. Once all requirements are met, the contractor will receive their official license from the DOPL. With this license, they can then legally operate their business in Utah as an HVAC contractor.
What Is the Mean Salary for an HVAC Professional in Utah?
The mean salary for an HVAC professional in Utah is quite competitive. An HVAC technician can expect to make anywhere from $45,000 to $62,000 per year depending on experience and certification. Those who are certified and have more experience tend to earn higher wages. HVAC professionals in Utah are very sought after due to the state's climate, which means that those with the right qualifications can command a higher pay rate than what is typically seen in other states. Certification courses are available online and through local trade schools and help job seekers gain the knowledge they need while simultaneously boosting their marketability within the industry.
How Long Does it Take to Get an HVAC Contractor's License in Utah?
It typically takes between 6 to 8 weeks to get an HVAC contractor's license in Utah. To become a licensed HVAC contractor in Utah, you must have at least three years of experience working as a residential, commercial, or industrial HVAC technician and pass the required exam. The exam is administered by the Utah Division of Occupational and Professional Licensing and consists of questions about installation, maintenance, repair, and other related topics. After passing the exam, you must submit your application for a contractor's license to the department. Depending on whether or not your application is approved and if there are any delays, it can take up to 8 weeks to receive your license. Once you have your license in hand, you may then begin working as an HVAC contractor in Utah.
How to look up a Utah Handyman License holder?
Looking up a Utah handyman license holder is easy and can be done online. To start, go to the Utah Department of Commerce website and select "Licensing" from the drop-down menu under 'Divisions and Programs.' From there, select 'License Lookup' in the upper right corner of the page. You will then be directed to a searchable database where you can look up any license holder in Utah by name, city, or license number. Once you've entered your search criteria, you will be presented with a list of results that contain the handyman's name, address, contact information, license expiration date, and other pertinent information related to their status as a licensed handyman in the state of Utah.