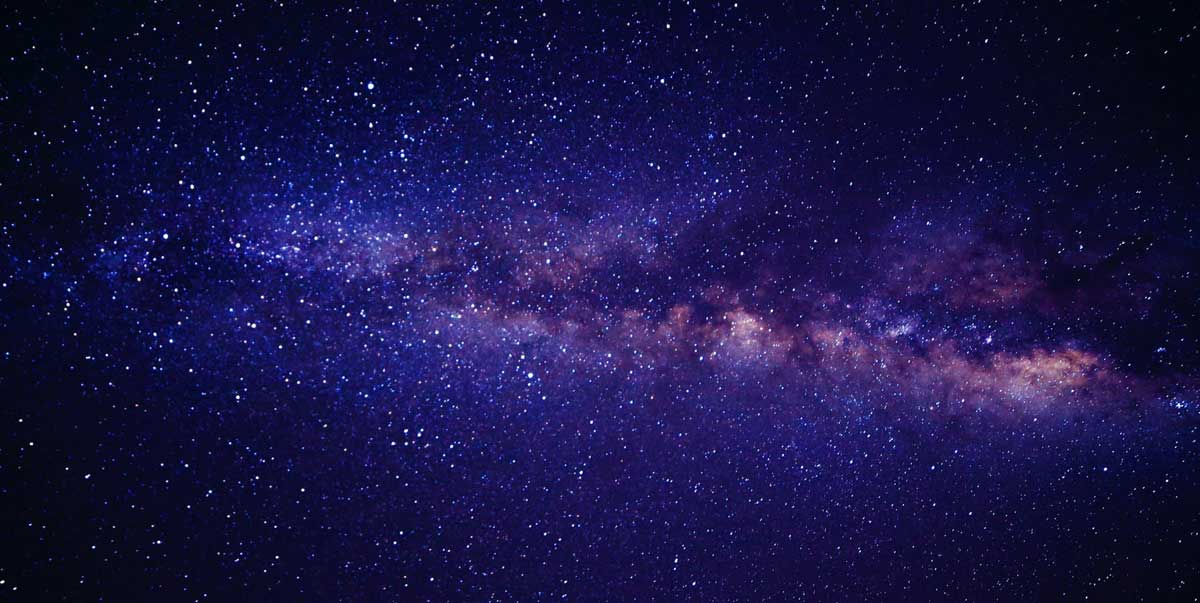 The Ultimate Guide to the Best Apps for Landscape Management in 2023
---
The increasing prevalence of mobile devices and the demand for more efficient methods of landscape management have created a need for applications that can meet these needs. This guide will provide an overview of the best apps for landscape management in 2023, with information about each app's features and benefits. It is intended to serve as a comprehensive resource for Landscape Management experts who are looking to find the most effective solutions for their business or organization.
Benefits Of Having A Landscaping App free and paid
Having a landscaping app can provide numerous benefits for businesses in the landscape management field. With an app, users are able to better manage their lawn care services with increased accuracy and efficiency. Field service management capabilities allow easier tracking of employee progress and job completion rates. Additionally, landscaping apps also offer tools for landscape design and project management that help streamline processes such as scheduling appointments and planning projects more effectively. As technology continues to improve, having access to these features has become increasingly important for companies involved in landscape management, allowing them to stay competitive while providing superior quality customer service. By using a dedicated app specifically designed for managing outdoor spaces, organizations can achieve greater success in terms of cost savings, improved productivity, and enhanced client satisfaction levels.
Types Of Landscaping Apps for business owners
Landscaping scheduling software streamlines communication between workers in different departments ensuring that jobs are completed on time and within budget. Landscape bidding software helps contractors win bids with accurate estimates tailored to individual projects. Finally, landscape contractor software assists in service delivery tracking as well as job costing analysis. All these types of apps have been developed to simplify and expedite various aspects of landscape operations making them essential tools for any business looking to stay competitive in 2023.
Features in the best lawn care and landscaping Apps
The best landscaping apps must possess certain features to be useful for landscape management in 2023. Such features include lawn care software, allowing users to create and manage a lawn care business app that supports service management with ease. Additionally, field service management software should be included as well; this type of software allows the user to better control their landscape company's operations from one central location. Finally, a good landscaping app would also provide tools such as scheduling capabilities and performance tracking to monitor results over time and ensure successful operation of the landscape company. Therefore, these are some key aspects that make up the best landscaping apps available today.
Best apps for lawn care business and landscaping business
ServiceFolder
When it comes to landscape management in 2023, serviceFolder app is a must-have. This field service management software provides businesses with the necessary tools for managing their services and teams more efficiently. It offers powerful features such as GPS tracking of team members, automated scheduling and dispatching of jobs, customer invoicing and billing capabilities, document storage and sharing options that help manage all aspects of operations — from sales and marketing to finance. With its user-friendly interface and intuitive design, serviceFolder makes it easy for any business to stay organized while effectively managing projects across multiple sites. Additionally, this advanced management system ensures maximum safety by providing users with real-time updates on staff locations and activity levels. Ultimately, serviceFolder can be an invaluable tool for any landscape contractor looking to streamline their operations and optimize their workflow.
Invoiceowl
InvoiceOwl is a powerful landscape management software that can take your lawn care business to the next level. It's one of the best apps for lawn care, with features such as automated invoicing and easy-to-use landscape estimating software. InvoiceOwl also offers intuitive mobile capabilities which allow you to stay connected no matter where you are. Its feature set makes it ideal for those looking to streamline their operations while providing quality service to customers. With its comprehensive suite of tools, InvoiceOwl is the perfect choice for any lawn care professional in 2023.
Iscape
iScape is a complete suite of features that make it a great choice for landscape management in 2023. Its Field Service Management capabilities are second-to-none and its Project Management tools give users the ability to easily keep track of their projects from start to finish. On top of this, it also offers powerful Landscape Design and Lawn Care Software that can help with anything from designing outdoor living spaces to maintaining lawns on an ongoing basis – making life easier for landscapers everywhere.
Aspire
Aspire is the ultimate lawn care app for landscape management in 2023. It's packed with features that make it one of the best apps on the market, such as automated scheduling and business analytics capabilities. Aspire also offers a comprehensive suite of tools to help you manage your workload more effectively, including a powerful calendar system and task-tracking options. Plus, all these features are designed to be user-friendly, making it easy to use even if you've never used a lawn care or landscaping app before. In short, Aspire is an excellent choice for anyone who wants their lawns looking healthy and beautiful!
Lawn Buddy
Lawn Buddy, comprehensive management app is one of the best solutions for any lawn care business in 2023. Not only does it help you manage all aspects of your landscaper duties and tasks efficiently, but also provides you with a mobile app that allows you to access information from anywhere at anytime. An added bonus? It has an intuitive design that makes it easy to use even if you don't have tech-savvy skills. With its powerful features and user friendly interface, Lawn Buddy is definitely worth considering when planning out your landscape management strategy this year.
Greenpal
GreenPal is one of the top contenders when it comes to landscape management in 2023. It's a software solution that offers business owners an app allowing them to manage their lawn care and landscaping services with ease. The features of GreenPal make it a great choice for businesses looking to streamline their processes. Here are 3 reasons why you should consider using GreenPal:
Intuitive user interface – GreenPal's cutting-edge design makes it simple and easy to navigate, while also providing powerful tools tailored to your needs.
Automated billing system – With this feature, you can quickly create invoices and track payments from customers all in one place.
Superior customer support – You get 24/7 access to a team of experienced experts who provide personalized service whenever you need help or have questions about the software.
Lawn Journal
Lawn Journal is a powerful, yet easy-to-use software for any landscaper. With both free and paid versions available, it's an ideal choice for those seeking more control over their lawn service.
| Feature | Free Version | Paid Version |
| --- | --- | --- |
| Contractor & Client Management | Yes | Yes |
| Task & Project Management | No | Yes |
| Job Scheduling | No | Yes |
| Invoicing | No | Yes |
| Lawn Journal makes managing multiple clients and contractors easier than ever before. Quickly create tasks and projects tailored to each client's needs with just a few clicks of the mouse. Easily set up job scheduling that fits into everyone's busy schedule with its intuitive calendar feature. And generate invoices quickly without having to enter data manually—it even includes eSignature capability! | | |
Yardbook
Yardbook is a great option for lawn care business owners. It offers an intuitive app that can help users manage their schedules with ease and efficiency. Here are some of the features that make Yardbook stand out:
Unrivaled scheduling capabilities - Schedule multiple jobs all in one place, and monitor job progress from start to finish!
Superior customer support - Get real-time answers directly from the team if any issue arises during usage.
Robust reporting tools - Create detailed reports on your labor costs and client profiles with just a few clicks!
Lawnpro
Lawnpro is a great option for lawn care business owners looking for an all-in-one solution for managing their business. It offers features like automated scheduling and reminders, enabling users to easily manage the day-to-day operations of their lawn care and landscaping businesses with ease. The app also comes with powerful tools such as invoicing and customer management that help streamline the process of creating estimates, sending invoices, and tracking payments from clients. Additionally, it provides detailed analytics on your company's performance so you can make informed decisions about how to best grow your landscape management business.
Arbostar
ArboStar is one of the best landscaping apps available in 2023. It has a variety of features that make it stand out amongst landscape management software, such as:
A business management tool to help automate client billing and scheduling processes.
An easy-to-use lawn care service tracking system for efficient customer follow up.
Access to detailed weather channel app information to ensure jobs are completed on time and safely.
Real-time communication with customers so they always know when their project will be done.
Automated reminders for upcoming appointments or tasks needed for project completion. Overall, ArboStar provides everything you need to have a successful and organized landscaping business in 2023. With its intuitive user interface, robust feature set, and industry leading customer support team, this powerful application is sure to revolutionize your business operations.
Lawnager Pro
Lawnager Pro is a great choice for lawn care professionals looking for the most reliable and accurate apps available. As an intuitive user-friendly platform, this cloud-based landscape management solution offers all of the features needed for efficient landscaping operations. If you're in need of comprehensive software for landscaping, then Lawnager Pro should definitely be on your list of possibilities. With its dynamic capabilities and easy integration with other systems, it allows users to compare the best options quickly and easily. It also comes with helpful customer support that can guide you through any issues you may have while using the application. All these features make Lawnager Pro one of the top choices when selecting a landscape management system today.
Jobber
Jobber is a comprehensive software that helps lawn care and landscaping businesses streamline their daily operations; from scheduling appointments and tracking services to invoicing clients and managing accounting - Jobber has you covered! Here are some key features that make Jobber one of the best apps for landscape maintenance:
Simplified Scheduling : Easily assign jobs and manage your team's availability with drag-and-drop scheduling.
Accurate Invoicing : Automatically generate detailed invoices and collect payments via credit card or ACH bank transfer.
Real Time Reporting : Track job progress in real time using GPS enabled devices and get an up to date view of your business performance.
Customer Relationship Management (CRM): Keep track of customer data, contact information, payment history, service records, and more in one centralized location.
Service Autopilot
Service Autopilot is a comprehensive solution offers a range of features that help landscaping companies stay organized and efficient. From scheduling to bidding, Service Autopilot has it all. The powerful landscaping scheduling software makes creating jobs easy, while the landscape estimate app helps create accurate bids quickly. Plus, users can access this powerful landscape bidding software from anywhere; giving them more control over their business operations. For those looking for reliable and robust landscape company software, Service Autopilot should be top on the list. It's no wonder why so many industry pros are using this platform to streamline processes and increase profits.
Razorsync
RazorSync is the premier landscape management software for lawn care clients, scheduling and management in 2023. With its comprehensive features and easy-to-use interface, it has become the go-to choice for landscape contractors looking to streamline their operations. Here's what RazorSync app offers:
Lawn mowing tasking automation with GPS tracking capabilities
Automated billing & invoicing for faster payment processing
Robust customer relationship management (CRM) tools
Customizable reporting options designed to improve operational efficiency This innovative software simplifies everyday tasks associated with running a business so that you can focus on doing what you do best – providing excellent service to your customers while ensuring profitability. RazorSync allows you to make better decisions quickly, save time and money, and reduce administrative burden without sacrificing quality or customer satisfaction.
Workwave Service
WorkWave is a powerful landscape management software that offers the best scheduling capabilities on the market today and also includes a comprehensive landscape quoting software and landscape estimator app. With this combination of features, you'll be able to help manage your business like never before. From managing employees' schedules to creating detailed quotes quickly and easily, WorkWave Service has you covered. And with its intuitive design and user-friendly interface, anyone can learn how to use it in no time. So if you're looking for an all-in-one solution that can make running a landscaping business easier than ever, look no further than WorkWave Service.
Servicetitan
ServiceTitan is a leading business software solution for landscaping companies. By leveraging the power of this app, businesses can easily run their lawn care and landscaping operations with confidence. ServiceTitan offers an array of features tailored to meet the specific needs of landscape management professionals such as comprehensive invoicing capabilities, job scheduling tools, customer database tracking and more. It's no wonder why so many consider it one of the best lawn care business apps available on the market today. With its intuitive design and easy-to-use interface, ServiceTitan makes running your business easier than ever before - allowing you to focus on what matters most: providing superior service to your customers.
Mhelpdesk
When it comes to choosing the best apps for landscape management in 2023, mHelpDesk is a must-have. This app can help manage your business operations and lawn care easily with its intuitive user interface and robust feature set. Some of the key features include:
Automation of tedious tasks such as invoicing and scheduling
Accurate customer tracking to ensure efficient services
Customizable reporting options to analyze performance data
Accessible from any device with an internet connection
Comprehensive resource library to keep up-to-date on industry trends. mHelpDesk makes managing your business operations easier than ever before so you can make more informed decisions about how to optimize your resources, increase efficiency, and maximize revenue. With all these great benefits, there's no reason not to give this powerful landscape management software a try today!
Grow your business with landscape management
Having the right app for your landscape management needs can make all the difference when it comes to running a successful lawn care business. ServiceFolder offers an intuitive, comprehensive management and scheduling app that helps you stay organized and maximize efficiency. With this powerful tool, you'll have access to some of the best apps for lawn care businesses in 2023:
Automated reminders so you never miss another appointment
Customizable reports with detailed insights into your performance
An easy-to-use client portal that makes communication simple So if you're looking for a way to grow your business while streamlining operations, ServiceFolder is worth considering. Its cutting edge technology has been designed with convenience and user experience in mind, ensuring users get the most out of their investment.
Tips in running a lawn care business using landscaping app
For lawn care and landscaping businesses, the right business software can make all the difference. The best apps for landscape management in 2023 should offer a variety of features to help manage your business efficiently. A great way to get started is by selecting an app that's specifically tailored for the needs of lawn care businesses. This type of business software should include features like customer relationship management (CRM), invoicing, scheduling, payment processing, reporting tools, and more. To assess which app will work best for your specific business needs, it's important to consider how each feature works together when creating a comprehensive system of business management. In this table below are some useful criteria you may want to look out for while researching different software options:
| Feature | Description |
| --- | --- |
| Lawn Care Business App | |
| Business Software | |
| Customer Relationship Management (CRM) | |
| Invoicing & Payment Processing | |
| Scheduling Capabilities | |
| Reporting Tools & Analytics | |
| Taking into account these various qualities can ensure that you find the perfect fit for your lawn care and landscaping business as well as help you save time managing tasks on a daily basis. With careful consideration and research about the available options, entrepreneurs can set themselves up with the ideal app for their company's success in 2023. | |
Conclusion
The landscape management industry is rapidly evolving, with the latest technology making it easier to manage projects and increase customer satisfaction. With an increasing range of features available on a variety of apps, choosing the right one can be difficult. However, by understanding the importance of cost-effectiveness, key features and design considerations, users can make informed decisions that will help them achieve their goals in 2023. Landscape management applications have become essential tools for businesses looking to stay ahead in this competitive market. By utilizing these applications effectively, organizations can maximize their operations and ensure success in 2023.
Frequently Asked Questions
What Are The Latest Trends In Landscape Management?
The latest trends in landscape management are focused on sustainability and environmental protection. Increasingly, businesses are integrating green practices into their landscape design, such as using native plants, reducing water usage, and limiting the use of harmful chemicals. Technologies like remote sensing and Geographic Information Systems (GIS) are also being utilized to monitor changes in land cover over time. Additionally, there has been an increase in the development of mobile applications that provide information about local ecosystems for citizens to gain a better understanding of their environment.
How Much Does A Landscape Management App Typically Cost?
Landscape management apps typically range in cost from free to several hundred dollars, depending on the features and services offered. Generally speaking, basic landscape management applications are usually offered for free or at a minimal cost. However, more comprehensive solutions that offer additional features such as analytics tools and support can be significantly more expensive. It is important to understand the features of each app to make sure it meets your particular needs before making a purchase decision.
What Are The Most Important Features To Look For In A Landscape Management App?
When selecting a landscape management app, it is important to consider the features that meet your specific needs. Key features to look for include data tracking capabilities, mapping tools, and user access control. Data tracking helps users monitor progress, measure results, and identify trends in order to make informed decisions. Mapping tools allow users to visualize their work and plan efficiently according to spatial information. User access control ensures security by granting or denying permissions based on user roles. Additionally, apps with customer support are essential for addressing any technical issues that may arise during use.
How Can A Landscape Management App Help Increase Customer Satisfaction?
Landscape management apps can provide a variety of benefits that help increase customer satisfaction. Such benefits may include real-time updates on the progress of projects, automated reminders for upcoming tasks, and an online portal where customers can access their project information. Additionally, these apps can facilitate communication between landscapers and their customers by providing instant notifications when changes are made or questions are asked. By utilizing such features, landscape management apps have the potential to improve customer service significantly.
Are There Any Specific Design Considerations To Keep In Mind When Using A Landscape Management App?
When designing a landscape management app, there are several design considerations to keep in mind. Factors such as usability, user interface (UI) design, and data visualization should all be considered during the development process. Additionally, it is important to ensure that users can easily access helpful documentation and tutorials when using the app. Finally, if the app supports multiple languages or platforms, scalability must also be taken into account in order to optimize its performance.
Disclaimer: Some information is provided through AI. Users should always conduct their own research and consult with qualified professionals before making any decisions.

Try

Now
---
ServiceFolder's field service scheduling software free plan is perfect for small businesses with up to three people or less. It includes time tracking, scheduling, and mobile app features that make it one of the best mobile field service management software solutions for small businesses available. It is perfect for any small business company within the field service industry that wants to use technology to increase performance and productivity.