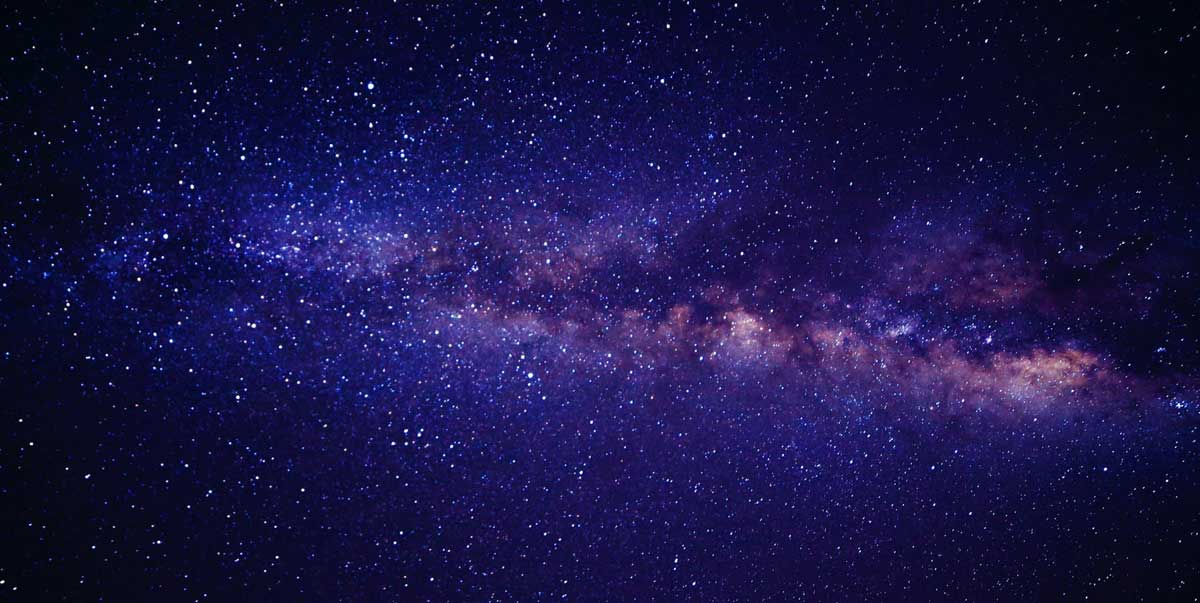 Automated Billing Software For Plumbers
---
Automated billing software for plumbers is becoming increasingly popular. As technology advances, it's important to keep up with the times and implement tools that will help streamline processes while still providing an excellent service. With automated billing software, plumbers can be sure that their invoices are accurate, organized, and sent out in a timely manner – allowing them to focus their attention on other aspects of their business.
As a plumbing professional, you know how time-consuming manual invoicing can be – not to mention tedious! You want an efficient method that saves you both time and money so you can spend more time doing what you love: helping your clients. That's where automated billing software comes in. It helps make invoice generation easier than ever before. Plus, it eliminates potential errors from manual data entry tasks and keeps all your client information secure and organized.
By implementing automated billing software into your existing workflow process, you'll enjoy streamlined invoicing capabilities without sacrificing accuracy or security. In this article we'll discuss the benefits of using automated billing software for plumbers as well as share tips on how to get started using one today!
Definition Of Automated Billing Software
Automated billing software for plumbers is a computer program designed to streamline and automate the process of generating invoices, collecting payments, and tracking customer information. This type of software can greatly reduce the amount of paperwork associated with billing customers and make it easier to manage finances. It also makes it much simpler to keep track of customer accounts and ensure that payments are received on time. The primary benefit of automated billing software is its ability to save time and money by eliminating manual data entry tasks such as entering line items or creating payment reminders.
The definition of automated billing software for plumbers varies depending on the specific needs of each business. Some solutions include features like automatic invoice generation, electronic payment processing, online invoicing systems, inventory management tools, credit card integration, tax reporting capabilities, accounting integrations, customizable reports, analytics dashboards, customer relationship management (CRM) modules, and more.
No matter what your company's requirements may be, an automated billing system can help you maximize efficiency while minimizing costs associated with manual processes. With its many features and benefits tailored specifically for plumbers' businesses, this type of software can significantly improve financial operations and ultimately lead to increased profitability.
Benefits Of Automated Billing Software For Plumbers
Now that we've discussed the definition of automated billing software, let's explore how plumbers can benefit from incorporating this technology into their business. Automated billing software offers many advantages to any plumbing business. It helps streamline processes and reduce costs associated with manual billing practices.
The most obvious benefit of automated billing for plumbers is cost savings. By automating mundane tasks such as invoicing, payment processing, record keeping, etc., businesses save time and money on administrative overhead which would otherwise be spent on hiring personnel or outsourcing services. Additionally, because all data is stored securely in one centralized system, there are fewer chances of errors due to miscommunication between different teams within the organization. This leads to a more efficient workflow and better accuracy while reducing operational costs significantly.
Another great advantage offered by automated billing software for plumbers is time savings. The automation process eliminates tedious manual paperwork, resulting in faster turnaround times when it comes to sending out invoices and collecting payments from customers. This leaves you more time to focus on other aspects of your business - like growing customer base - instead of spending countless hours dealing with admin work. Furthermore, since the process is entirely digitalized, everything can be tracked easily; thus allowing you to gain valuable insight into key metrics such as average invoice amount or total revenue generated over a certain period of time – something not possible using traditional methods.
Ultimately, investing in an automated billing solution provides significant ROI through cost-savings and improved efficiency throughout your entire team's operations - making it a worthwhile investment for any plumbing business looking to stay ahead of its competitors in today's market place.
Features Of Automated Billing Software
Did you know that automated billing software can save plumbers up to 40% of their time and energy? With the right system in place, a plumbing business can experience greater efficiency when it comes to invoicing customers. Here are some features of an automated billing software for plumbers:
Invoice Templates: Pre-designed templates help make sure invoices look professional and contain all required information. Customize each template with your logo and other details to create a consistent brand identity.
Payment Processing: Automatically process payments from customers quickly and securely using credit cards or other payment methods such as PayPal or Apple Pay. Track payments in real-time so you always know what's owed by whom.
Work Order Tracking: Keep track of work orders on one platform without having to manually enter data into multiple systems. Easily view customer history, assign tasks, set due dates, and measure performance over time.
Invoice Automation: Streamline invoicing processes by automating the creation, tracking, and sending of invoices directly from within the software – no more manual paperwork needed!
Scheduling Tools: Schedule jobs easily with built-in tools like drag & drop calendars, color coding, priority setting, and more. Quickly identify conflicts and gaps in availability before they happen to ensure projects stay on track.
By utilizing these features available through automated billing software for plumbers, businesses can improve overall accuracy while saving time – allowing them to focus on providing quality services instead of dealing with tedious paperwork!
Cost Considerations
When it comes to automated billing software for plumbers, cost is a major factor. It's important that you compare prices and analyze the overall costs associated with each system before making a decision. Subscription fees must be taken into account, as well as the individual billing rates per service or job completed.
Conducting a thorough cost analysis can result in considerable savings when utilizing an automated system compared to manual processes. Make sure you understand which systems offer the best value by comparing market prices, subscription fees and any additional charges associated with using their services.
By taking all these factors into consideration, you'll find it easier to make an informed decision about which billing software will work best for your business needs while providing the most cost-effective solution long term. Ultimately, this will help ensure your plumber business runs smoothly and efficiently without blowing out the budget.
Security Considerations
Moving on from cost considerations, the next major factor to consider when selecting automated billing software for plumbers is security. With hackers and data theft becoming increasingly common, it's imperative that all companies have secure systems in place to protect their sensitive information. When evaluating a potential billing system, look for features like cybersecurity measures that use encryption protocols to safeguard confidential data and access control systems to prevent unauthorized users from accessing records. It's also important that any automated billing software you select has comprehensive malware protection built-in to detect malicious code before it can do damage.
Ultimately, strong security should be an integral part of your selection process for choosing the best automated billing software solution for your plumbing business. Make sure you analyze and understand the security features offered by each vendor so you can make an informed decision about which one provides optimal protection for your company's financial data and other sensitive assets. Taking these steps now will ensure peace of mind later knowing that you've selected a reliable platform with effective safeguards against cyber threats.
Integrations With Accounting Systems
As a plumber, you know how important it is to keep track of your finances. Automated billing software can help make this process easier and more efficient for plumbers. One of the key features that makes automated billing software so beneficial is its integration with accounting systems. This integration allows users to access their financial data from multiple sources in one place.
Integration with an accounting system helps streamline processes like invoicing and payment processing, making it easier for plumbers to manage their finances quickly and accurately. Plus, integrating the software with an existing accounting system simplifies the setup process and saves time on manual data entry. The integration also ensures accuracy by eliminating duplicate entries or discrepancies between different accounts.
The benefits of automated billing software are clear - it provides plumbers with quick access to accurate financial data while reducing paperwork and human error. It's easy to see why integrating the software with an accounting system adds even greater value when it comes to managing funds efficiently and effectively.
Setup Process
Getting your automated billing software for plumbers set up is a breeze. The setup process takes only minutes, and you'll be ready to start processing payments in no time. With the automated setup feature, configuring the system requires minimal effort on your part; simply follow the configuration steps provided by our team of experts.
The first step in setting up your billing system is to create an account with us. Once this is done, you can access all the features offered by our platform. From there, you will be able to configure various settings related to payment processing and customer information management, such as taxes and discounts. After completing these tasks, you are now ready to begin accepting online payments!
At this point, it's just a matter of making sure everything works correctly before going live with your new automated billing software for plumbers. Test out each feature thoroughly to make sure customers have the best experience possible when using your service. You should also take some time to review any applicable laws or regulations in regards to data security and privacy – making sure that both yours and your customers' sensitive information remains safe at all times. And with that, you're good to go!
Training And Support Resources
We understand that training and support resources for plumbers using automated billing software is essential. That's why we provide a range of resources to help plumbers get up to speed quickly with our system. We offer online tutorials, video guides, webinars and written documentation. Our team of experts can also be reached by phone or email if you need assistance with any questions or issues related to the software.
For those who prefer more hands-on learning, we have scheduled in-person trainings available at select locations throughout the country. These sessions are designed to give plumbers an opportunity to interact directly with us and ask any questions they might have about how best to use the features included in our automated billing software.
Our commitment doesn't stop there—we continue to provide ongoing technical support through our customer service line as well as access to updated product information via our website and other channels so that plumbers have all the tools they need when it comes time to manage their billing processes effectively.
No matter what your needs may be, rest assured that we are dedicated to providing the highest quality support resources for plumbers utilizing our automated billing software solutions.
Comparison To Manual Billing Systems
It's like trying to drive across the country with a map, compared to using GPS. That's what it feels like when you compare manual billing systems for plumbers with automated solutions. It can be done, but why not make life easier? Let's look at how an automated solution compares in costs, security and integration.
| | Manual Billing Systems | Automated Billing Solutions |
| --- | --- | --- |
| Costs | Higher upfront cost; time consuming leads to higher labor costs | Lower upfront cost + no ongoing fees |
| Security | Data entry errors lead to incorrect payments; data breaches create potential liability issues | Data is encrypted & stored securely off-site |
| Integration | Difficult to integrate with other software; requires manual input of all information | Fully integrated system allows for automation of data transfer from one app/system to another |
As an expert on automated billing solutions for plumbers I can tell you that there are many advantages over manual billing systems. An automated system helps reduce paperwork and also eliminates costly mistakes due to human error. Plus, your financial information is much more secure since it's kept off-site and encrypted. Finally, by automating processes such as transferring data between applications or programs, companies save time and money while streamlining their workflow.
The choice should be clear: automate your billing process today! With lower upfront costs, improved security measures and simplified integrations, you'll experience improved efficiency within no time - without breaking the bank.
Troubleshooting Tips
Having trouble with your automated billing software? Here are some troubleshooting tips that can help you diagnose and resolve any issues.
First, it's important to determine if the issue is related to a technical problem or a configuration issue. If it's a technical issue, then there could be an underlying error within the software itself. To check for this, make sure all system updates have been installed and try running diagnostics on the computer or device where the software is being used. This process should provide details about any errors which may need addressing.
If it appears to be more of a configuration issue, then you may want to look into how the software has been set up in order to identify potential problems. Check settings like login information and security protocols to see if they match what was initially configured when installing the software. Additionally, confirm that all devices connected to the network are properly synced so they can communicate effectively with each other.
Regardless of whether it's a technical or configuration issue causing difficulties with your automated billing software, these tips will help pinpoint possible causes and get you back up and running smoothly as soon as possible.
Frequently Asked Questions
How Easy Is It To Transfer My Customer Data Over To The Automated Billing Software?
Transferring customer data over to an automated billing software can be a tricky task. But with the right approach, it doesn't have to be. In this article, we'll discuss how easy it is to transfer your customer data into an automated billing software designed specifically for plumbers.
We know that when you're looking for automated billing software, ease of use and speed of integration are key factors. That's why our solution offers a simple process for transferring existing customer data without any hassle or disruption. All you need to do is upload your existing files in either CSV or JSON format directly into the system - no extra coding required! We also offer support if needed during the transition period.
Once transferred, all of your customers' information will automatically appear within the software dashboard ready for use. This makes it easier than ever before to manage invoices, track payments and handle other day-to-day tasks quickly and efficiently. Plus, since the whole process takes only minutes from start to finish, there's no need to worry about long wait times or disruptions in service delivery.
Ease and convenience make our automated billing software ideal for busy plumbers who don't want to spend time on tedious manual processes - allowing them more time to focus on their core business activities instead. So if you're looking for a reliable way to transfer your customer data with minimal effort involved, look no further! Our top-notch technology ensures quick setup and smooth operations every step of the way.
Does The Automated Billing Software Provide Real-Time Visibility On My Customer Accounts?
When it comes to managing customer accounts, having real-time visibility is essential. Automated billing software can provide this invaluable feature and make tracking fees and charges much easier for plumbers. Here's what you need to know about automated billing software and how it provides visibility on your customer accounts:
Monitor transactions in real-time
Track payments with ease
Generate reports quickly
With an automated billing system, plumbers have access to intuitive dashboards that allow them to manage their customers' accounts effortlessly. These tools are designed specifically for the plumbing industry, so they come equipped with features like payment processing integration, customizable invoices and comprehensive reporting capabilities. All of these features give plumbers a better understanding of their customers' activity levels and enable them to take action when necessary. Plus, they also help streamline accounting processes by automating tedious tasks such as invoice generation or account reconciliation.
In addition to providing detailed insights into customer account balances, these systems also offer advanced analytics tools that help plumbers identify trends or areas of improvement in their business operations. Plumbers can use data analysis to uncover potential opportunities for growth or cost savings, allowing them to optimize their pricing models accordingly. By leveraging automated billing software, plumbers can ensure that they're always up-to-date on all aspects of their business finances – something that would otherwise be difficult without investing significant time and resources into manual processes.
Using automated billing software helps keep everything organized while giving plumbers the ability to gain real-time insight into their customer accounts – making financial management simpler than ever before.
What Type Of Payment Methods Does The Automated Billing Software Accept?
As any plumber knows, the success of your business relies on effective payments. That's why it's so important to understand what payment methods are accepted by automated billing software. With this type of system in place, you'll be able to set up recurring bills and accept multiple forms of payment quickly and easily—all while keeping an eye on customer accounts in real-time.
At first glance, setting up a reliable payment process can seem like a daunting task. But with the right automated billing software for plumbers, you don't have to worry about complicated setup procedures or hidden fees. Instead, you can focus on offering customers simple payment options that will make their lives easier. Whether they prefer cash, check, credit card, or bank transfer, with the right tool in place you're sure to find something that works for everyone.
Using an automated billing solution makes it easy to keep track of all incoming payments and manage them from one central location. With just a few clicks of your mouse you can automate things like invoices and receipts without worrying about time consuming paperwork or manual entry errors. Plus, since most modern solutions integrate seamlessly with popular accounting software programs such as QuickBooks and Xero, getting started is easier than ever before! So if you're looking for a way to streamline your business processes while still providing convenient payment methods for your customers then look no further – the answer lies in automated billing software specifically designed for plumbers!
Is There A Free Trial Available To Test Out The Automated Billing Software?
Are you wondering if there is a free trial available to test out automated billing software? The answer is yes, many companies offer a free trial of their automated billing software. This allows plumbers and other customers to get an idea of what the software can do before they commit to purchasing it.
Below are some key points about using a free trial for automated billing software:
Customers have access to all features without charge during the trial period
Plumbers can use the full version of the software on up to two computers or devices
Feedback from users helps developers make improvements in performance and usability
Using a free trial offers several advantages for those looking into investing in automated billing software for plumbers. First, potential customers don't need to worry about committing financial resources until they feel confident that this particular solution will meet their needs. Second, customers gain hands-on experience with the product so that they understand how it works before making any long-term decision. Third, feedback collected during the free trial period serves as a valuable source of information for both customer satisfaction surveys and bug reports which help developers improve the quality of future versions of their products.
Testing out an automated billing system through its free trial ensures that plumbers only invest in solutions that work best for them. It also gives them peace of mind knowing that they chose wisely - no matter how complex or advanced the technology may be.
Are There Any Additional Fees Or Charges Associated With Using The Automated Billing Software?
When it comes to automated billing software, one of the most important questions is whether there are additional fees or charges associated with using the software. Thankfully, this isn't usually an issue when it comes to automated billing software for plumbers as most providers don't charge extra fees beyond the initial cost of the product. However, there may be some situations where a customer could incur additional costs due to their specific usage of the program.
To avoid any unexpected expenses related to your automated billing software, it's important to read through all contract details carefully before making a purchase. In particular, you should pay attention to any clauses about additional fees and make sure that you understand exactly what type of services these fees would cover and how much they will cost if applicable. Additionally, look out for ongoing maintenance or support agreements that might come with hidden costs such as monthly subscription fees or surcharges on certain types of transactions.
It's also worthwhile researching potential vendors closely before committing to any agreement so that you can get accurate information regarding possible additional fees or charges associated with their automated billing software services. Knowing ahead of time which companies offer competitive rates for their products and services can save plumbers from costly surprises down the road. Furthermore, many vendors provide free trial versions of their programs so customers can test them out before making a final decision - allowing them peace of mind when it comes to investing in automated billing software solutions.
Plumbing Industry and ServiceFolder's Blogs
As a leading provider of field service software, ServiceFolder recognizes the importance of catering to various industries. One such industry that greatly benefits from our online software solutions is the plumbing industry.
Plumbers face unique challenges in their day-to-day operations, and ServiceFolder aims to alleviate these challenges through our comprehensive field service software. Our software allows plumbers to streamline and optimize their operations, resulting in improved efficiency and customer satisfaction.
To further assist plumbers in their business endeavors, ServiceFolder regularly publishes informative blogs tailored specifically to the plumbing industry. These blogs cover a wide range of topics, including CAD software for plumbing projects, how to obtain a plumbing license in Oregon, maintenance software for plumbers, plumbing estimating tools, and the importance of SEO for plumbing companies.
If you're a plumber looking to enhance your business operations and stay updated with the latest industry trends, we highly recommend checking out our plumbing blogs. With ServiceFolder's field service software and valuable resources, you'll be equipped with the necessary tools and knowledge to thrive in the competitive plumbing industry.
Explore our plumbing blogs for more information:
Conclusion
Plumbers have a lot to contend with: from managing customer accounts and billing, to collecting payments and ensuring the work is done correctly. Automated billing software can help relieve some of this burden by providing an efficient and accurate solution for tracking customers' accounts.
By taking advantage of automated billing software, plumbers can enjoy real-time visibility into their customer accounts, accept different payment methods, and minimize any additional fees associated with using the software. Plus, many providers offer free trials so you can test drive it before investing in the product.
At the end of the day, automated billing software offers plumbers a simple solution that streamlines their business operations while helping them save time and money. I highly recommend investigating if it's right for your plumbing business - you won't be disappointed!