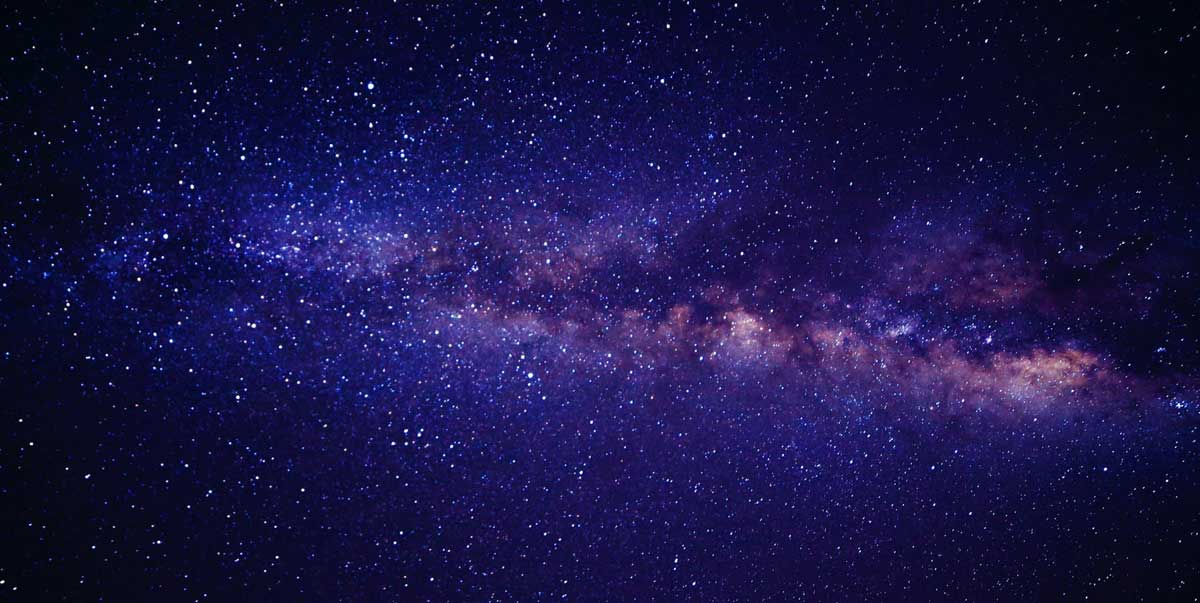 Best Lead Generation Websites For Pluming Contractors
---
As a plumbing contractor, having the right lead generation website can make all the difference to your business. It's essential for success that you have access to quality leads, and these websites are designed specifically for plumbing contractors looking for new customers. With so many options out there it can be difficult to know which ones will provide the best results, but fear not! In this article I'm going to share my top picks of the best lead generation websites available today.
Whether you're just starting out as a plumber or have been in business for years, finding new customers is key. Lead generation websites are an invaluable asset when it comes to getting those potential clients coming through your door. From online directories to review sites, each one offers its own unique advantages - making them ideal tools for any plumbing contractor. So let's take a look at my selection of the best lead generation websites available on the market now!
Angie's List
Angie's List is a great resource for plumbing contractors looking to increase their lead generation. The website allows you to search for local plumbers and read reviews from customers who have used them in the past. You can even post your own job, letting prospective clients know what services you offer and how they can reach out. With Angie's List, it's easy to find qualified leads that are ready to hire you right away!
The website also offers other helpful resources like discounts on materials and tools necessary for plumbing jobs, as well as tips and advice related to the industry. This makes it easier than ever before to get started with your business, increasing the likelihood of success down the line. Additionally, Angie's List helps connect you with potential customers quickly and efficiently – so there's no need to wait around for new leads when you could be already working on projects instead.
Overall, Angie's list provides an invaluable service for any plumbing contractor hoping to build up their client base. With its comprehensive database of local businesses and customer ratings – plus plenty of other handy features – this platform is essential if you're serious about taking your business to the next level.
Homeadvisor
HomeAdvisor is a powerful lead generation tool for plumbing contractors. It's an online platform designed to connect homeowners with reliable service professionals, including plumbers. HomeAdvisor provides services from prescreened and customer-reviewed pros who can complete any job in just a few clicks.
Here are the top 4 reasons why HomeAdvisor is great for generating leads as a plumber:
Speed - Get instant access to hundreds of thousands of customers searching for plumbing services near you.
Credibility - Showcase your business profile with ratings and reviews from real customers.
Customization - Create custom campaigns tailored to your target audience, budget, and needs.
Security - Benefit from secure payment processing so that you get paid fast without having to worry about collection issues or fraudulent transactions.
Overall, HomeAdvisor offers many benefits when it comes to finding new leads as a plumbing contractor quickly and easily while also providing peace of mind through its secure payment processes and customer reviews system—allowing you to focus on delivering quality results instead of worrying about marketing time or money spent chasing down unpaid invoices!
Yelp
Yelp is a popular website for generating leads as a plumbing contractor, and with good reason. It's one of the most comprehensive online directories when it comes to finding professionals in this field. Plumbing contractors can create a profile on Yelp that outlines their services, prices, customer reviews and more. This gives potential clients all the information they need to make an informed decision about which plumbing contractor to choose.
One notable feature of Yelp is its robust search filters. These allow customers to narrow down the list of available contractors based on location, cost, ratings and other criteria. Customers are also able to read customer reviews from people who have already used each contractor's services – so they know exactly what kind of service level each option offers before making their selection.
The benefits don't stop there though; Yelp also allows businesses to advertise directly on the site itself. With targeted ads and special promotions, plumbing contractors can draw attention to their business while reaching out to new potential customers - allowing them even greater opportunities for lead generation success!
Thumbtack
Continuing our search for the best lead generation websites for plumbing contractors, we turn to Thumbtack. This comprehensive platform allows users to connect with local professionals that are well-suited to their project needs. It's as if a plumber's assistant is right at your fingertips!
Unlike Yelp, which focuses on customer reviews of businesses and services, Thumbtack allows customers to post their job requirements in detail so that contractors can respond with an estimate or request more information from the customer. With this feature, it becomes much easier for both parties to find what they need quickly and efficiently. Plus, you have the added assurance of knowing that all participating professionals are licensed and insured – something that not every other website offers.
Thumbtack also provides its own online payment system so that transactions don't require any out-of-pocket expenses from either party. All payments are securely processed through their secure payment gateway, making it easy and stress free for everyone involved. Whether you're looking for a one-time repair or ongoing maintenance service, Thumbtack makes sure everything is taken care of without worry or hassle.
Google My Business
Google My Business (GMB) is an essential lead-generation tool for plumbing contractors. It allows you to create a comprehensive business profile, which can be seen by potential customers searching your services on Google. With this in mind, here are some key benefits of using GMB:
Reach more leads: Your GMB profile will appear when users search for plumbers in your area, allowing them to find and contact you quickly and conveniently.
Connect with customers: You can engage directly with prospective customers through reviews and messages. This helps build trust and prove that you offer quality services they can rely on.
Promote special offers: Use GMB to showcase discounts or seasonal deals that draw attention from local consumers looking for reliable plumbing help.
The best part about setting up a GMB account? The process is completely free! All it takes is creating a profile and adding important details such as location, contact information, hours of operation and photos of your work. With this easy setup comes the potential for increased visibility among current and future customers – so why wait? Start taking advantage of all that GMB has to offer now!
Houzz
Houzz is an online platform that allows plumbers and other home improvement contractors to showcase their work and gain exposure. It's easy to set up a profile on Houzz, but it can be tough for plumbing contractors to fully maximize the site's lead-generating capabilities because it requires connections with homeowners who are already actively looking for services like theirs. However, when used correctly, Houzz can provide proven results in terms of leads and sales opportunities.
Plumbing contractors should take advantage of all the tools available on Houzz for marketing purposes - from creating professional portfolios featuring photos of completed projects to responding quickly to customer inquiries or reviews. Additionally, engaging with potential customers by providing helpful advice or tips about plumbing related topics will show off their expertise and make them more likely to convert into paying clients. Furthermore, having active social media profiles linked to their company page on Houzz can help increase visibility even further.
When done right, establishing a presence on Houzz has the ability to generate high quality leads that could potentially result in more jobs down the line. By understanding how best to utilize this powerful platform, plumbing contractors can get ahead of the competition and develop long-term relationships with new customers.
Social Media Platforms
Social media platforms are quickly becoming essential for plumbing contractors to succeed in lead generation. From Facebook to LinkedIn, each medium offers unique features and opportunities for creating a presence that will attract potential customers. Here's how you can use these sites to your advantage:
Facebook – With its expansive reach, Facebook is an excellent platform for plumbing companies who want to boost their visibility and engagement with clients. You can create posts that highlight the services your company provides, as well as post pictures or videos of completed projects showcasing the quality work you do.

LinkedIn - This professional networking site is great for connecting with other industry professionals, such as suppliers and subcontractors, as well as potential customers looking for someone they trust to handle their project needs. It also has several groups dedicated specifically to plumbers where members share advice and tips on best practices and techniques.

Twitter - Twitter allows users to connect with followers instantly by posting short updates about their services or promotions they may be running at any given time. Additionally, it's great for establishing relationships with influencers in the field which can help further expand your reach and exposure within the industry.
These social media outlets provide invaluable resources when used correctly; from increased brand recognition to more efficient customer service interactions, there are plenty of ways that plumbing contractors can take advantage of them all to generate leads effectively and efficiently.
Local Directories
Plumbing professionals should prioritize local directories for lead generation. Placing your business in these digital and physical hub spots can not only get you noticed, but also help to increase trust with potential customers.
Firstly, it's important to start by becoming a member of your local chamber of commerce or trade association. This is an excellent opportunity to network with other members as well as access resources to market yourself and run successful campaigns. Additionally, many chambers have online listing options where they list the businesses that are part of their organization. This instantly adds credibility and makes sure people find out about you quickly when searching locally.
Next, leveraging Google My Business (GMB) listings is essential for any plumbing contractor looking to generate leads within their area. GMB listings allow contractors to add information such as address, descriptions, contact info and even photos all on one page! Making sure everything is accurate and up-to-date will ensure that potential customers have access to all the necessary information needed before getting in touch with you.
In short, taking advantage of local directories such as trade associations and GMB listings can be incredibly beneficial for pluming contractors who want more visibility and better chances at securing new clients. With this approach, there's no doubt that lead generation efforts will soon bear fruit!
Paid Advertising Platforms
Moving on from local directories, another effective way to generate leads as a plumbing contractor is paid advertising platforms. These are websites or services which allow you to pay for your ad to appear when potential customers search for terms related to what you offer. Popular examples include Google Ads, Bing Ads, and Facebook Ads.
Paid advertising offers the advantage of being able to focus in on specific keywords and groups that you wish to target. You can also target users based on their location, age range, gender, interests and more. This means that you get better quality leads than relying solely on organic searches alone. Moreover, it's easy to measure how successful an advertisement has been as well as track any changes made over time.
By leveraging these tools correctly, plumbing contractors can make sure their ads reach the right people at the right time - making them much more likely to convert into paying customers. With this method of lead generation proving so popular with businesses of all sizes today, there's no reason why plumbers shouldn't take advantage of its power too!
Online Review Sites
Finding plumbing contractor leads is easier said than done. But there are a few strategies that have proven to be successful for many contractors. One of the most popular ways to generate leads is through online review sites:
Start off by setting up profiles on major platforms such as Google, Yelp!, Angie's List and Home Advisor so potential customers can find you more easily.
Make sure your profile information is accurate and complete - don't forget to include a link to your website if you have one!
Encourage satisfied customers to leave glowing reviews about their experience with your business – this will help boost your ratings and attract new leads.
Once these steps are in place, it's time to focus on maintaining an active presence on social media networks like Facebook, Twitter and Instagram. Post regularly about helpful tips related to plumbing services or any other relevant topics, showcase customer testimonials or before/after photos from completed projects, and use targeted ads tailored towards local audiences when marketing your brand online. This will help spread awareness about your company while also driving quality leads from interested prospects who may never have heard of you otherwise.
At the end of the day, lead generation comes down to providing value to consumers and showcasing yourself as an authority in the space. By taking advantage of all available resources including online review sites, social media networks, search engine optimization (SEO) tactics, content marketing strategies and more – plumbers will be well positioned for success in finding high-value clients over time!
Email Marketing
Email marketing is an essential tool for plumbing contractors looking to generate leads. It allows you to reach out to customers directly and quickly, without having to wait for them to come across your website or social media accounts. By creating a targeted email campaign that speaks specifically to the interests of your target audience, you can effectively capture their attention and drive conversions.
When crafting an email lead generation strategy, it's important to consider what makes your company unique and how best to highlight those features in your emails. Remember, people don't just want a plumber - they want someone with experience who has expertise in solving specific problems. Showcase these skills in every email by providing testimonials from past clients or showcasing projects completed successfully.
Finally, remember that timing is everything when it comes to successful lead generation through email campaigns. Make sure that each message is sent at the right time so that potential customers are more likely to engage with it – this could be moments after landing on your website or weeks later once they've had time to research other options. When done well, email marketing can help you build relationships with qualified prospects and convert them into paying customers.
Referrals
Referrals are one of the most effective strategies for generating quality leads as a plumbing contractor. They allow you to tap into your existing customer base and leverage relationships with other contractors in order to acquire new business. When requesting referrals, it's important that you make sure they know exactly what kind of services you provide and how potential customers can find out more information about your company. Additionally, always be sure to thank them for their referral when an opportunity arises.
To maximize success when using referrals as part of your lead generation strategy, start by establishing yourself as a reliable provider within the industry. This means delivering exceptional service each time and ensuring customer satisfaction on every job. Once people begin trusting your workmanship and recommending your services to others, word-of-mouth leads will start pouring in from all directions.
The key is to nurture these relationships over time so that individuals feel comfortable recommending you whenever there's an opportunity. You can do this by staying in touch through email newsletters or personal phone calls – whatever works best for both parties involved! Taking the initiative to build strong partnerships early on will pay off significantly down the line when looking for successful lead generation opportunities as a plumber contractor.
Frequently Asked Questions
What Is The Most Cost-Effective Lead Generation Website For Plumbing Contractors?
Are you a plumbing contractor looking for an affordable, cost-effective lead generation website? Look no further! With the right strategies in place, you can easily find the best lead-generation website that meets your needs and budget. From optimizing your website to leveraging social media platforms, there are plenty of ways to generate leads without breaking the bank. By taking advantage of these methods, you can maximize your return on investment and get more qualified leads than ever before.
How Do I Ensure My Plumbing Business Stands Out From Competitors On Lead Generation Websites?
As a plumbing contractor, the key to success on lead generation websites is standing out from your competitors. This can be done through creating well written and engaging content with compelling visuals that show off your work. Additionally, it's important to update your profile regularly as this will ensure potential customers see you are active and have up-to-date information about services available. Finally, take advantage of any promotional opportunities offered by the website such as discounts or special offers. Doing these things will help you get noticed and drive more leads for your business!
How Can I Quickly Respond To Leads From Lead Generation Websites?
Did you know that responding to leads within 5 minutes can increase your chances of closing a deal by 400%? For plumbing contractors looking to make the most out of their lead generation websites, it's essential to be able to respond quickly. Setting up automated responses and notifications when someone submits an inquiry is key. This way, no matter where you are or what time it is, you'll always be on top of your leads. Additionally, making sure your contact information on each website is accurate will help ensure inquiries get sent directly to you instead of going unanswered.
What Steps Should I Take To Ensure My Plumbing Business Is Compliant With Lead Generation Website Requirements?
Ensuring that your plumbing business is compliant with lead generation website requirements is essential when using these sites to generate leads. It's important to understand the specific rules and regulations of each website, such as any advertising or promotional restrictions that may apply. Additionally, you should make sure all contact information provided is up-to-date and correct so that potential customers can easily reach out for more information or quotes on services. Finally, take the time to review their privacy policies regarding how customer data is collected, stored and used. Following these steps will help ensure compliance with lead generation websites and keep your plumbing business running smoothly.
How Do I Track The Success Of My Lead Generation Efforts?
Are you curious to know how effective your lead generation efforts have been? Tracking the success of your plumbing business's lead generation campaigns is essential for understanding which strategies are working and which ones need improvement. To get started, track metrics such as website traffic, conversions, cost-per-lead (CPL), customer lifetime value (CLV) and return on investment (ROI). Analyzing these figures can help you determine whether or not your marketing efforts are yielding a positive result. With this data in hand, you can make adjustments to increase sales and grow your business.
Conclusion
Lead generation websites are a great way for plumbing contractors to reach more customers and increase their business. When done correctly, these sites can generate high-quality leads that will convert into paying customers. With the right strategies in place, plumbers can ensure they stand out from competitors while complying with website requirements and quickly responding to leads. Tracking success is key as well – by monitoring lead conversion rates and ROI, plumbers can optimize their efforts over time to maximize returns on investment. In short: when it comes to lead generation for plumbing contractors, there's no better resource than the web!

Try

Now
---
ServiceFolder's field service scheduling software free plan is perfect for small businesses with up to three people or less. It includes time tracking, scheduling, and mobile app features that make it one of the best mobile field service management software solutions for small businesses available. It is perfect for any small business company within the field service industry that wants to use technology to increase performance and productivity.