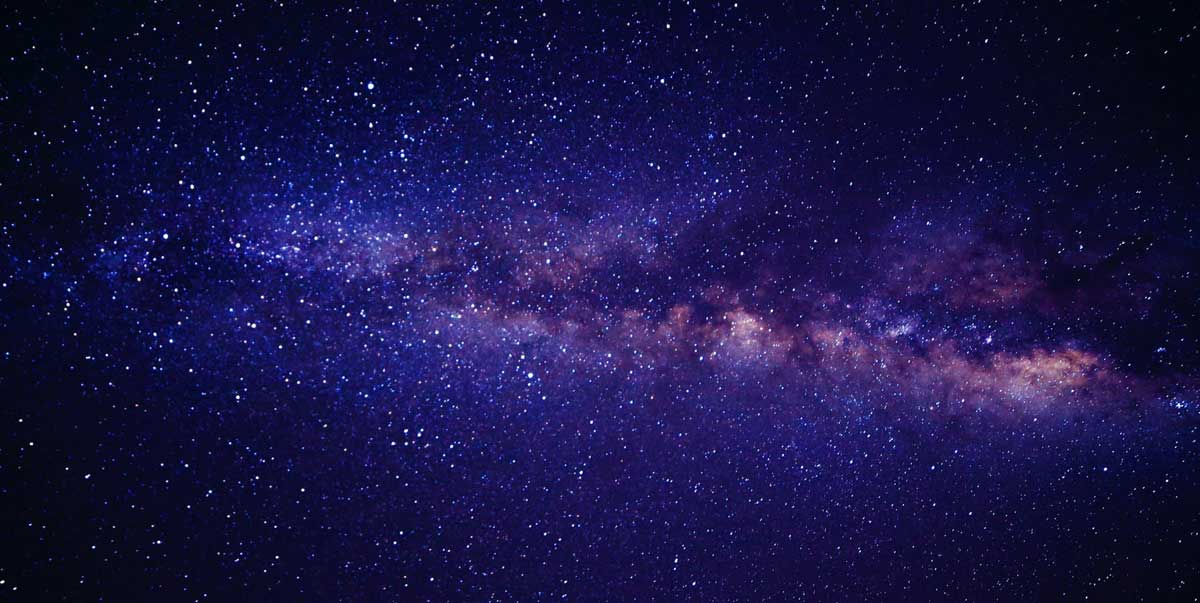 The Ultimate Guide To Best Apps For Plumbing Contractors In 2023
---
As a plumbing apps specialist, I know how important it is to stay up-to-date with the latest tools and technologies. That's why I'm excited to share my ultimate guide to the best apps for plumbing contractors in 2023! This comprehensive guide will provide you with an overview of all the top plumbing apps available on the market today. From scheduling software solutions to inventory tracking systems, we cover it all so that you can make informed decisions about which app is right for your business. With this information at hand, you'll be able to find the perfect toolkit for managing your workflow and increasing efficiency. So let's get started - read on for our complete guide to the best plumbing contractor apps of 2023!
How Do Plumbing Apps Work?
Plumbing apps are essential tools for plumbing contractors in 2023. As a plumbing specialist, I know first-hand how these powerful mobile applications can help you get the most out of your business. From finding the best plumbing software to using comprehensive mobile apps for plumbing contractors that make it easier to manage customer data, there's no shortage of ways to take advantage of this technology. The right app can give you an edge over competitors and offer a more efficient way to organize projects and manage finances. With so many options available, it pays to do your research and find the best plumbing app for your business needs.
What Are The Benefits Of Mobile Apps For Plumbing Businesses?
Mobile apps for plumbing businesses can be incredibly beneficial, offering a wide variety of features that help streamline and improve business management. These best mobile apps allow contractors to quickly access project plans, manage employee scheduling, track invoices and payments, generate estimates and reports in real-time - all from the convenience of their smartphones or tablets. This allows plumbers to stay organized and efficient while saving time on administrative tasks. Additionally, using these powerful tools can make it easier for plumbing businesses to keep up with industry trends to remain competitive in today's market. Ultimately, investing in mobile apps for plumbing is an important step towards achieving success within the profession.
Do I Need Plumbing Specific Software?
Are you a plumbing contractor looking for the best apps to help manage your business? With all of the options out there, it can be difficult to identify which software is right for your needs. Fortunately, we've done the research and have identified four key features that plumbers should look for in plumbing specific software:
A comprehensive field service management app that helps organize day-to-day operations like scheduling appointments, generating quotes, sending invoices, etc.
An intuitive user interface that allows users to quickly navigate through the software platform without any hassle.
Automated reminders and notifications so contractors never miss another appointment or task.
Advanced analytics tools to get real-time insights into customer trends and other data points related to their business.
What Can Plumbing Software Do For Plumbers?
Plumbing software is a game-changer for plumbers and plumbing contractors. By harnessing the power of these apps, plumbers can work smarter not harder - ultimately leading to higher profits and better customer satisfaction. From scheduling maintenance jobs to tracking invoices, there are numerous best plumbing apps that help streamline operations. Plumbers now have more control over their time and resources, enabling them to focus on what matters most: providing excellent service for customers. With the right plumbing software in place, it's easier than ever before for any contractor to maximize efficiency while increasing profitability.
Who Benefits Most From Plumbing Software?
Plumbing software is an invaluable asset for plumbing contractors in 2023. It streamlines the process of running a successful business, from job scheduling and invoicing to inventory management and customer relations. Using the best apps for plumbers available today, contractors can easily manage their day-to-day operations while staying organized and efficient. Software for plumbing contractors offers them insight into their financials, provides tools to increase productivity and profitability, as well as insights on how to maximize customer satisfaction. Plumbing business software has become an essential tool that every contractor should have access to if they want to succeed in this ever-changing industry. With its range of features and applications, it's no wonder why so many plumbing professionals are relying on it more than ever before.
What Type Of Plumbing Software Does Your Business Need?
When you're a plumbing contractor, having the right software is essential for success. Whether it's something as simple as an invoice generator or an in-depth plumbing formulator, there are many apps available to help plumbers manage their business and stay organized. Not only can these tools save time when creating invoices, but they can also streamline customer communication and provide accurate estimates of parts costs. As a result, contractors have more time to focus on completing jobs rather than dealing with administrative tasks. The best part? Many of these applications are relatively inexpensive compared to traditional methods of organization. Investing in quality plumbing software now will pay off in the long run for any contractor looking to maximize efficiency and profits.
What To Look For In A Plumbing App
When selecting a plumbing app, you'll want to ensure it meets the needs of your business. Plumbing services need an app that provides easy access to plumbing charts and formulas for plumbers. Field service management is also important; look for apps with features such as job tracking, customer scheduling, real-time updates on work progress, and automated invoicing. The ideal app should be comprehensive enough to cover all aspects of managing a business so you don't have to worry about having multiple tools or programs.
Best apps for plumbing business
ServiceFolder
If you're in the plumbing industry, ServiceFolder is a must-have app for streamlining your workflow and improving customer service. This powerful software platform is designed specifically for field service management, making it an ideal solution for plumbing businesses of all sizes. With ServiceFolder, you can easily manage work orders, track inventory and equipment, schedule appointments, and communicate with your team in real-time. The app also includes powerful reporting tools that help you analyze your business performance and make data-driven decisions. Overall, if you're looking for one of the best plumbing apps on the market today, ServiceFolder should definitely be at the top of your list.
Plumbing Formulator
The plumbing formulator app is a godsend for any plumbing engineer or business owner in 2023. From calculating pipe diameters to determining water flow rates, this incredible formula-based application can help alleviate the stress of daily operations and make running your business that much easier. This amazing tool not only saves time but also helps you stay ahead of industry trends while keeping up with modern technology. Here are three ways it will help plumbing professionals:
It allows users to quickly calculate formulas accurately;
It provides instant access to important data regarding plumbing systems;
It gives businesses the ability to track performance and identify areas needing improvement. With its comprehensive database, intuitive design, and user-friendly interface, the plumbing formulator app is sure to be an indispensable asset for anyone looking to streamline their operations and maximize efficiency.
Plumbing Invoice Template
Creating an accurate, efficient plumbing invoice template is essential for any successful plumbing business. It's the perfect way to set yourself up with dispatch software for plumbing and a schedule that works best for you and your customers. Plumbing scheduling software can help streamline the process of ordering parts, dispatching technicians, tracking jobs from start to finish, and invoicing clients quickly and accurately all in one place.
Quickbooks For plumbing industry
Plumbing contractors in 2023 are looking for the best apps to manage their business. With so many plumbing apps on the market, it can be overwhelming to choose the right one that fits your needs and budget. QuickBooks is a popular choice among plumbing business owners due to its free applications and features tailored specifically for plumbers. Here's why this software should be at the top of your list when considering what app to use:
It helps you keep track of all aspects of your business finances, including income, expenses, taxes, payrolls and more.
You'll have access to real-time data so you can make informed decisions about how to manage your plumbing company better.
There are plenty of tutorials available online as well as helpful customer service representatives who can answer any questions you may have about using QuickBooks for plumbers.
Finally, the app integrates with other accounting systems like Xero and Intuit Online Payroll if needed – making financial management much easier and less time consuming overall!
Servicetitan Field Management Software For Quickbooks
Plumbing dispatch software provides a comprehensive solution that allows you to manage every aspect of your business from one platform. It gives you access to customer information, job scheduling and tracking, dispatching and invoicing all within one easy-to-use system. You can even customize the software to fit the needs of your specific plumbing service or company. With ServiceTitan Field Management Software for QuickBooks, you'll be able to quickly create detailed estimates and quotes on any device, as well as an intuitive plumb software interface that makes communication with customers easier than ever before. The best part? This software platform allows users to make real time updates so everyone involved in the project stays informed at all times!
Plumbing Systems Design Tables
As a plumbing apps specialist, it is important to be aware of the various plumbing systems design tables available in the industry. The most common types are those that comply with the International Plumbing Code (IPC) and the National Standard Plumbing Code (NSPC). These two major plumbing codes provide guidelines on how to design and build plumbing systems for residential and commercial buildings. Additionally, they offer information on sizing pipes, materials specifications, pressure ratings, venting requirements, drainage locations, water supply connections, safety devices, temperature controls and more. It's essential that contractors familiarize themselves with these standards before designing any new system or making alterations to an existing one. Knowing which code applies in your area will help ensure you're following all necessary regulations and creating optimal designs for every project.
Utility Apps For Plumbers
Now that we've discussed plumbing systems design tables, let's look at some essential utility apps for plumbers in 2023. These tools are designed to help contractors streamline their processes and optimize efficiency. In this section, we'll discuss three of the best options on the market:
Pipe Trades Pro
This app offers a comprehensive suite of features perfect for any plumbing contractor. It gives users access to reference charts, diagrams, pipe sizing calculators, and more – all from an intuitive interface! Additionally, it comes with interactive training modules to help you stay up-to-date on industry standards.
Pipe & Fitting Apps
If you're looking for a one-stop shop for all your piping needs, then this app is a must-have! With its convenient searchable database full of detailed information about pipes and fittings, plus its intuitive design and user-friendly interface, Pipe & Fitting Apps makes finding what you need easier than ever before.
Plumber Estimating & Invoicing App
More and more plumbing contractors are turning to mobile apps for plumbers as a means of managing their businesses. Apps that offer the ability to create, track and manage estimates, invoices, payments and other business operations make life easier for busy plumbers. These apps allow you to take care of your business anytime, anywhere with just a few clicks or taps on the screen. With the right software in place, it's easy to run all aspects of your plumbing business from one platform, making everything run like clockwork. From sending out quotes and invoicing customers quickly to tracking expenses and inventory levels – an app designed specifically for plumbers can help streamline many areas of your daily operations.
Route4me – Route-Optimisation Software
Route4Me is one of the best plumbing apps available for contractors in 2023, and it's not hard to see why. Plumbers can use this route-optimisation software to plan their routes efficiently, ensuring that they get from job site to job site as quickly and accurately as possible. With Route4Me, plumbing techs are able to easily map out their days and create comprehensive charts with real-time data on each task or appointment. This type of organisation makes it easy for plumbers to stay on top of all the projects they have lined up while maintaining a high level of customer service. All in all, when it comes to finding the best plumbing app for your business needs, look no further than Route4Me; you won't be disappointed!
Handy Mobile Apps For Plumbing Contractors
As a plumbing contractor, having handy plumbing apps at your disposal can greatly increase productivity and efficiency. Plumbers in the industry now have access to a range of options that allow them to choose the best one for their needs. Popular plumbing apps include:
Apps with scheduling features: These types of apps allow plumbers to manage job schedules, assign tasks and keep track of hours worked by employees – all from an easy-to-use interface.

Invoicing systems: With this type of app, contractors can easily create invoices on the go and send them out quickly. The ability to also accept payments through these systems is an added bonus for busy plumbers.

Job tracking tools: With job tracking apps, plumbers can get instant updates about ongoing projects as well as access pertinent information such as client contact details and project history. This helps ensure jobs are completed efficiently and on time.
Housecall Pro – Best Overall Plumbing Service Software
When it comes to finding the best plumbing apps for contractors in 2023, Housecall Pro is one of the top contenders. This app stands out from the competition with its comprehensive features that make running a business much easier. Not only does it provide detailed plumbing charts and diagrams, but also allows users to manage their jobs directly through the app – making scheduling and invoicing a breeze.
Gorilladesk – Best Value Service Software
GorillaDesk is a top-notch utility app for small business owners in the service industries. It provides an array of features designed to help streamline operations, manage customer data, and generate invoices quickly and easily. GorillaDesk makes it easy for contractors to keep track of their jobs, clients, materials used, time spent on projects, and more. With automated scheduling notifications, customers can be reminded about appointments ahead of time so they don't forget or miss them altogether. Additionally, its job-costing feature allows plumbing contractors to accurately gauge how much money they are making from each job without having to do any manual calculations themselves.
Fieldedge – Good Invoicing Features
Plumbers need an app that can help them with their business. FieldEdge is perfect for the right plumbing contractor, and it offers a wide range of features to make sure they get the job done efficiently. From invoicing to scheduling tasks, this app has everything plumbers need at their fingertips. It also comes with useful tools like plumbing charts and guides so you're always up-to-date on industry protocols and standards. With its easy-to-navigate interface, FieldEdge makes running your own business much easier and more organized.
Kickserv – Good Plumbing-Specific Software
It's an all-in-one solution that helps plumbers and commercial mechanical and fire contractors keep their business organized and on track. Here are 3 reasons why:
Easy scheduling system - Allows you to schedule jobs quickly with drag-and-drop functionality
Automated invoicing - Generates real-time customer invoices so you don't have any unpaid bills looming
Real-time analytics - Gives you valuable insights into your business performance at a glance
KickServ is the perfect tool for busy plumbing pros who want better organization without having to break the bank. If you're looking for comprehensive yet affordable software, this app is a great choice.
Conclusion
Plumbing apps can be a great way to streamline your business and save time. With the right app, you'll have access to all of the tools necessary for successful plumbing operations. It's important to consider security measures when selecting an app as well as costs associated with use and maintenance. To make sure you're getting the most out of your app, it's wise to familiarize yourself with the features available in order to take full advantage of its capabilities. Overall, choosing a quality plumbing app can help elevate your business and ensure that you meet your customers' needs efficiently and effectively.
Frequently Asked Questions
What Type Of Security Measures Are In Place To Protect Customer Data When Using Plumbing Apps?
As a plumbing apps specialist, I understand the importance of protecting customer data when using these apps. All reputable plumbing apps should have robust security measures in place to ensure that all personal information is safe and secure from unauthorized access or use. These measures may include encryption for transmitted data, two-factor authentication for login credentials, or other types of advanced identity verification methods.
How Often Do Plumbing Apps Need To Be Updated?
Plumbing app updates are an important part of staying ahead in the game. Updates keep customer data secure, maintain functionality and improve user experience. As a plumbing apps specialist, I recommend that you update your apps at least once per month to ensure the highest level of security and optimal performance.
How Do I Know Which Plumbing App Is Right For My Business?
Choosing the right plumbing app for your business can be a daunting task. There are many different options available, so it's important to consider what features you need and how user-friendly the app is before making a decision. It's also worth researching reviews from other plumbing contractors who have used the app before to get an idea of its effectiveness. Finally, make sure you check whether any extra fees or subscription plans apply - these could end up costing more than you expected in the long run!
Are There Any Additional Costs Associated With Using Plumbing Apps?
When it comes to plumbing apps, there can be additional costs associated with their use. Depending on the app and its features, you may have to pay for things like subscriptions or add-ons that enhance your experience. It's important to do some research before committing to any app so you know what all is included in the cost upfront. Additionally, make sure that any charges are clearly outlined in your contract so there are no surprises down the line.
Are There Any Tips For Getting The Most Out Of My Plumbing App?
Using a plumbing app can be a great way for contractors to increase efficiency and save time. To get the most out of your app, it's important to familiarize yourself with all its features and how they work. Make sure you understand how the app organizes data and what information you need to enter into it in order for it to function properly. Additionally, make sure you keep all software updated so that there are no problems when using the app. With these tips, you'll be sure to maximize the potential of your plumbing app.
Disclaimer: Some information is provided through AI. Users should always conduct their own research and consult with qualified professionals before making any decisions.

Try

Now
---
ServiceFolder's field service scheduling software free plan is perfect for small businesses with up to three people or less. It includes time tracking, scheduling, and mobile app features that make it one of the best mobile field service management software solutions for small businesses available. It is perfect for any small business company within the field service industry that wants to use technology to increase performance and productivity.