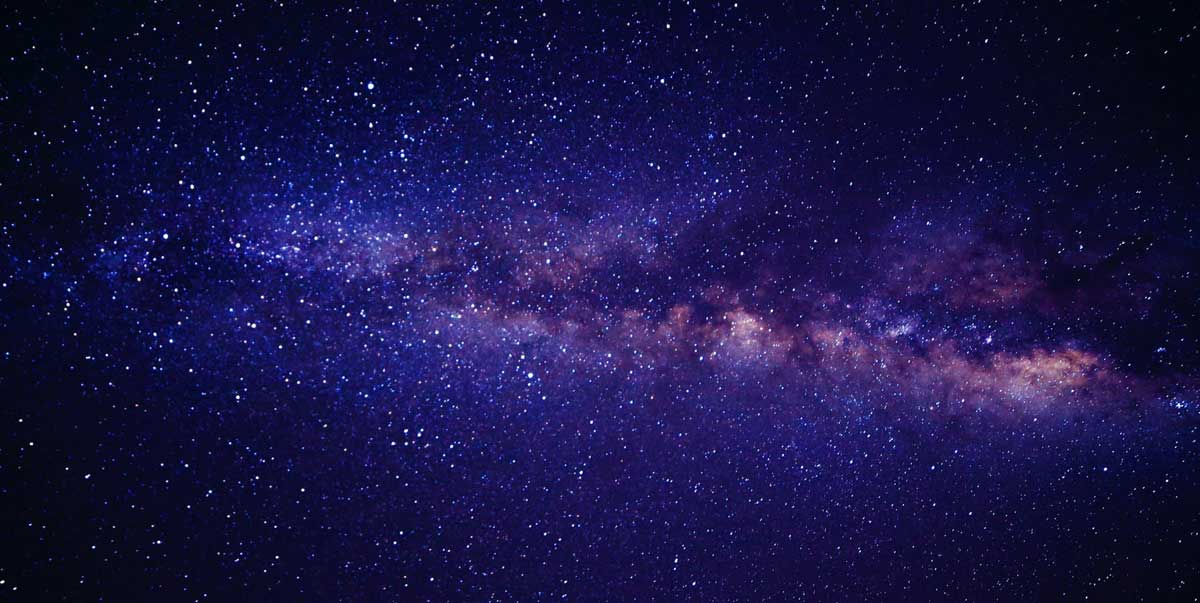 Best HVAC Books: Must Have Reads for the HVAC Technicians
---
Looking for the best HVAC books? Want to enhance your skills in the heating, ventilation, and air conditioning field? Check our comprehensive compilation of the best HVAC books out there.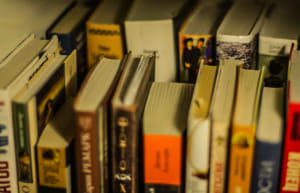 HVAC books are a great source of knowledge for HVAC technicians. They are a go-to book for information on performing some basic tasks, maintaining checks, and diagnosing problems with heating systems. HVAC books also offer insights into how HVAC businesses should run and what it takes to succeed in this industry. They are an excellent resource for anyone looking to build or expand their HVAC knowledge.
What is HVAC?
HVAC stands for Heating, Ventilation, and Air Conditioning. This type of system is used to regulate the indoor temperature by heating or cooling inside air using a furnace and a large fan.
HVAC systems are designed to control the environmental conditions in buildings by heating, ventilating, and air conditioning. These systems are used for residential or commercial purposes. They have three major components: pumps that move water through heat exchangers; fans that blow air across condenser coils; and motors/compressors with refrigerant fluid circulate them.
HVAC/R technicians are in high demand and keep the buildings, homes, and industries running. The need for HVAC/R technicians is so great that it has created a career path with opportunities to work in other areas such as construction or manufacturing. If you think this might be something interesting to pursue, then learn everything about HVAC from all angles before making any decisions on whether or not it's right for you!
We have compiled a list of the best HVAC books to help you get started on your career and be successful at it.
Try all in one HVAC Business Software - Free - 1 User
Best HVAC Training Books for Beginners
1. Adul HVAC Fundamentals by James E Brumbaugh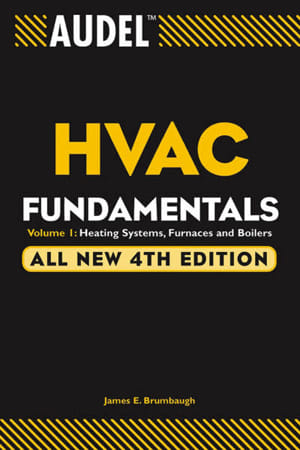 While this is an older book, it's still considered one of the best for HVAC fundamentals. James Brumbaugh was a well-respected author and has received many awards as an instructor at Virginia Tech University.
This text covers all basic principle fundamentals to understanding how heating equipment works in your home or business. The advantages of this book are its thoroughness, with detailed diagrams and explanations that cover all aspects needed to understand HVAC fundamentals.
2. A Textbook of Refrigeration and Air-Conditioning by R.K. Rajput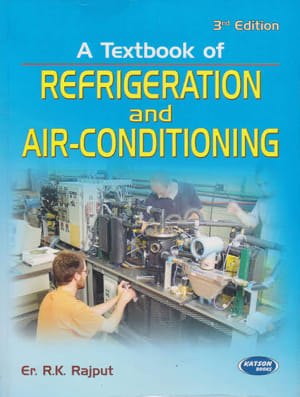 A Textbook of Refrigeration and Air-Conditioning is a comprehensive guide for learning to troubleshoot and maintain today's complex HVAC systems. The book provides practical hands-on guidance with easy-to-understand text and diagrams, providing a solid knowledge foundation with physical examples.
The book also touches on the topic of refrigeration systems as well as a climate control technology. Furthermore, it contains HVAC concepts that can be applied in various ways, making it perfect for industry professionals and students alike.
Best HVAC Troubleshooting Books
3. HVAC Troubleshooting Guide by Rex Miller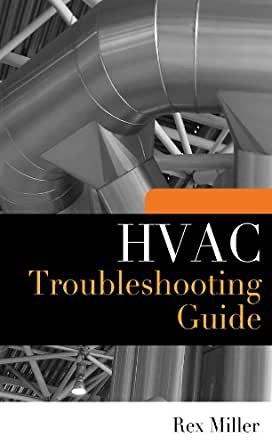 This is an excellent book for residential HVAC repair. Rex Miller has years of experience in the heating and cooling industry, so it's no surprise he knows what to do when your furnace breaks down, or air conditioning goes haywire! This guide will show you how to troubleshoot any problem with basic equipment, including furnaces, heat pumps, and central air conditioners.
It's an excellent reference for both professionals and homeowners alike. The book is known for its easy-to-follow approach to maintenance and repair and features sections that help HVAC readers test their troubleshooting skills. This book also has information about commercial equipment from different manufacturers such as Trane and Smokemaster.
4. Refrigeration and Air Conditioning Technology by John Tomczyk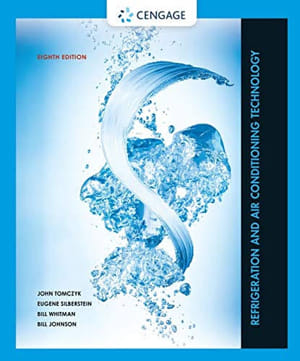 The 8th edition of the most popular book on HVAC repairs is a must-have read for any HVAC technician. This latest version is updated with new information from current technologies developed in recent years and designed for those who have a handle on their systems.
It covers a wide range of troubleshooting topics, including cooling systems, refrigeration technology, air distribution equipment (ducts), heat pumps, and ventilation principles in residential homes and commercial buildings alike. Get to know the ins and outs of HVAC troubleshooting with detailed diagrams and practical industry examples. This troubleshooting book is perfect for anyone looking to understand how heating and cooling systems work and maintain them.
Try all in one HVAC Business Software - Free - 1 User
Best HVAC Business Books
5. HVAC Spells Wealth By Ron Smith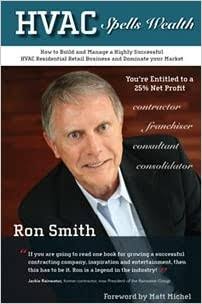 This is an excellent book for anyone involved in the heating and cooling business. The author covers all business aspects of HVAC, including planning, marketing, purchasing equipment, and hiring employees. He also discusses financial management regarding your business specifically, so you can learn more about what it takes to succeed as an HVAC business owner.
This is a trendy book full of helpful information for HVAC manufacturers, technicians, companies, and vendors. Industry commentary, investment, education tools, customer and employee management, are all covered in detail. This is a must-read for anyone looking to expand their business within the industry or for learning strategies to run a successful HVAC business.
6. Steps To Grow Your HVAC Business by Christopher Smith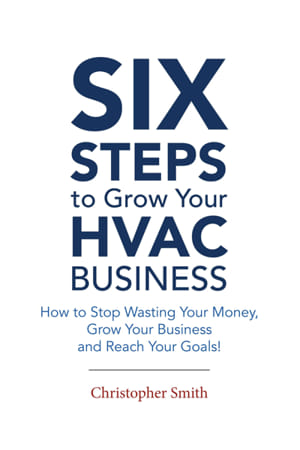 Written for HVAC service company owners, "6 Steps To Grow Your Business" by Christopher Smith is a great read that provides the basics of business, customer service, and sales. It also covers best practices for dealing with coworkers and employees, written in such a way to help you strategically price your offerings.
In this book, Christopher Smith discusses the six steps that one needs to take in order to grow their HVAC business. One such step involves pricing models and how to create a profitable model for your HVAC company. He also provides an essential tip on price transparency to help increase customer retention rates while decreasing churn rates. Through this book, you'll know the importance of having a clear vision/mission statement regarding running your business; this sets you apart from others within the HVAC industry.
Best HVAC Books For Students
7. HVAC Equations, Data, and Rules of Thumb by Larsen Angel and Arthur Bell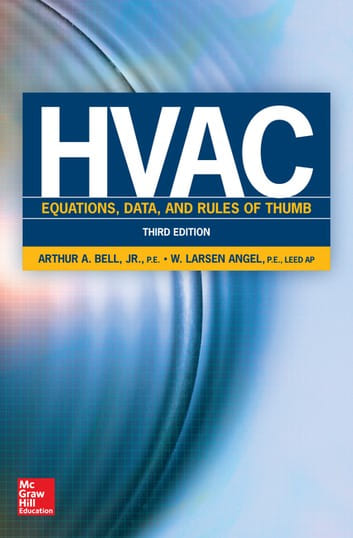 HVAC Equations, Data, and Rules of Thumb is an excellent book for all HVAC students. The author Larsen Angel and Arthur Bell have put together the best information they can into this one book to help students understand many different topics related to heating and cooling.
Some of the main topics covered in this book are- definitions, equations, cooling and heating load factors (rules of thumb), design conditions (heating or cooling), and energy conservation (efficiency). Students can equip themselves with HVAC system selection criteria, noise and vibrational control, auxiliary equipment, architectural electrical considerations, and conversion factors.
This book has an easy-to-read outline format to make it easier to understand. It also tests many equations with modern machines and technologies that are used today in the industry. This book is an excellent reference for HVAC students learning the basics. It covers a wide range of helpful information, including formulas, conversion tables, and other practical tools to assist you throughout your studies. It is definitely a book for anyone looking for an all-inclusive study guide that'll help them pass their HVAC exams.
8. Guide to NATE/ICE Certification Exams by Robert Featherstone and Jesse Riojas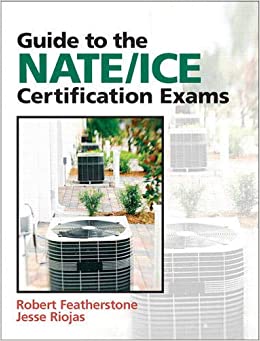 This is an excellent book for students learning how to become certified HVAC technicians. The author covers all the topics you need to know before taking your certification exams, such as refrigerants, heat pumps, and cooling systems (A/C). It's also helpful regarding studying material; it provides sample questions with detailed explanations that align with the actual HVAC exams. The book is thorough, and to the point, so you can quickly find the information you need.
This book is an excellent reference for anyone learning about air conditioning and refrigeration principles. It provides a detailed outline of everything students must know to pass their certification exams. You'll learn valuable techniques, strategies, and concepts that will help you ace your exam on the first try. Many students have used this book to pass their certification exams with flying colors.
9. HVAC Licensing Study Guide, Third Edition by Rex Miller and Mark Miller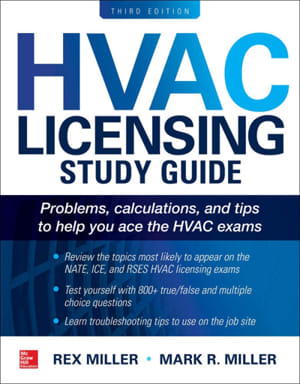 The HVAC Licensing Study Guide, Third Edition by Rex Miller and Mark Miller, is a must-have book for HVAC students. It covers everything a beginner or entry-level technician needs to know to pass the licensing exam.
The book features in-depth information on HVAC theory, easy-to-understand examples, photos, and diagrams that make things easier for readers. The book has 800+ practice questions, including true and false and multiple-choice questions. It is written with an easy-to-read layout which makes new HVAC students quickly grasp the concepts.
This book is an excellent resource for those looking to become certified by the NATE or ICE. It provides helpful information regarding licensing requirements, study guides, and practice exams that align with the current exam format. This reference guide has been used extensively by individuals successfully earning their **HVAC cert**ification in no time at all.
Try all in one HVAC Business Software - Free - 1 User
Best Books to Learn HVAC Design
10. Energy-Efficient HVAC Design: An Essential Guide for Sustainable Building by Khazaii, Javad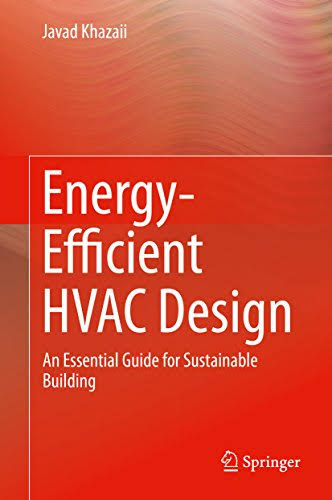 This book is an excellent reference for those who are looking to design an energy-efficient HVAC system. The author discusses the importance of having a sustainable and well-designed building, which also increases occupant comfort. Topics include: designing heating and cooling systems, indoor air quality (IAQ), low voltage, automatic controls, wiring/communication networks, and sustainability scores such as HQE and CASBEE. An emphasis is laid on the designing and maintenance of green HVAC systems.
11. HVAC Design Sourcebook by W. Larsen Angel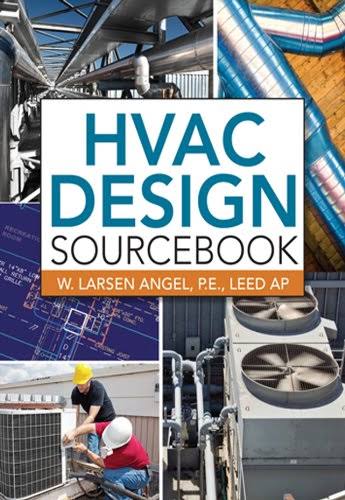 This book has garnered a lot of positive reviews from **HVAC designer**s and professionals. It provides a wide range of helpful information, including design concepts backed by comprehensive diagrams, codes, and HVAC calculation tables. Readers will also benefit from the detailed case studies and examples provided throughout. The book drives HVAC enthusiasts to design and build systems that maximize energy efficiency with industry best practices.
How do you know which HVAC books to choose?
When choosing the best **HVAC book**s, it's essential to consider the level of experience you have. Entry-level techs should look for books that offer refreshers of what they just learned as well as looking for books that provide experiences and knowledge at the next level. Experienced professionals need books about emerging technologies, procedures, and tools so they can stay up-to-date on those things.
When choosing a book, you should think about your current knowledge level and what exactly it is that you're looking to get out of the book. Are you looking for specific information, or do you want an all-encompassing reference guide? If so, there are books in each category that'll suit your needs.
What books would you recommend for a beginner in HVAC?
A beginner in HVAC would have a wide range of books to choose from. First, you have to think about your level of knowledge. Do you know a lot about HVAC? Or are you just learning the ropes and starting from scratch? If you're looking for an all-encompassing reference guide, then any of these books will suit your needs: Adul HVAC Fundamentals by James E Brumbaugh and HVAC Equations, Data, and Rules of Thumb by Larsen Angel and Arthur Bell.
What's Next?
There are many HVAC books available to suit your needs. Consider what you're looking for in a book and how much experience/knowledge you have before making the purchase. There are reference guides covering all the essentials and other books on specific topics like heating or refrigeration. The HVAC book for you will be the ones that suit your specific needs. Our list of the best HVAC books will help you make a more informed decision.
Get started with ServiceFolder
Manage Jobs & Staff
On Site Quote and Invoice
On Site Notes and Photos
Sync with Quickbooks Online
Print Designer for all Documents
Equipment/Asset Management
Customer Management
Leads Management
Inventory Management
Customer Notifications
Customer Fields
PriceBooks

Try

Now
---
ServiceFolder's field service scheduling software free plan is perfect for small businesses with up to three people or less. It includes time tracking, scheduling, and mobile app features that make it one of the best mobile field service management software solutions for small businesses available. It is perfect for any small business company within the field service industry that wants to use technology to increase performance and productivity.