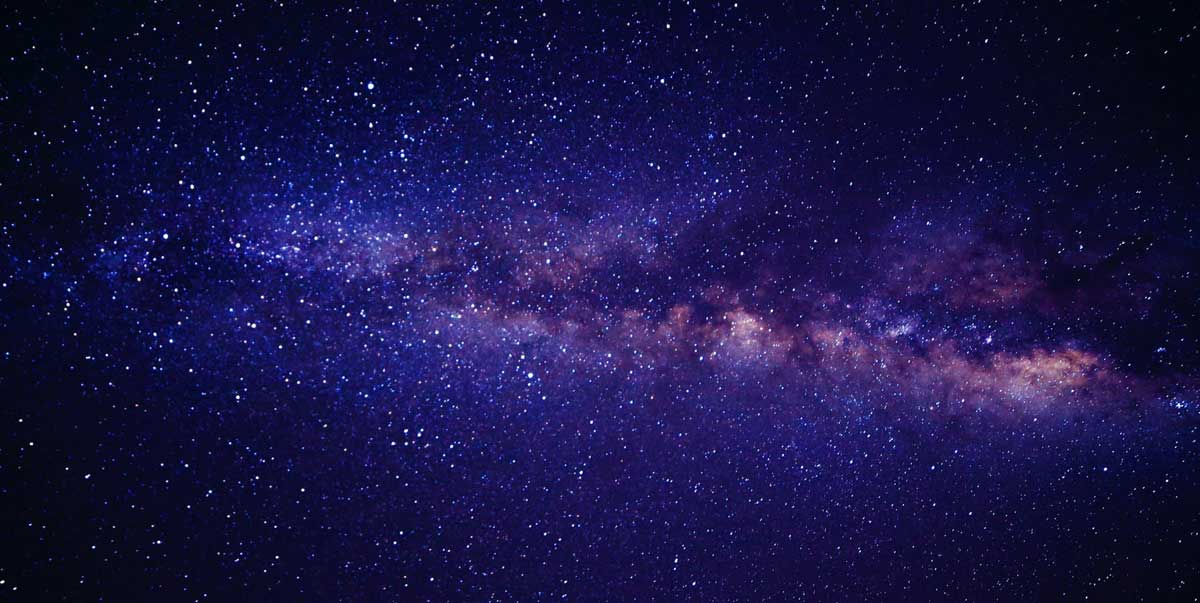 How to Run an HVAC Business That Will Rival Every Other HVAC Company
---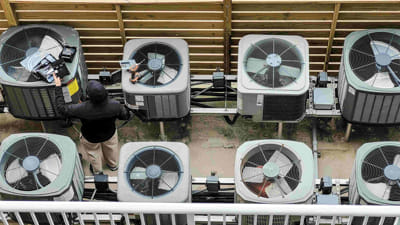 The HVAC industry is one of the most lucrative industries in the United States. "HVAC" stands for heating, ventilation, and air conditioning which are all vital to a home or business. Within the next five years, it is estimated that there will be a projected $75 billion in energy bills across North America. This means more jobs available for those who know how to run an effective heating and cooling system business.
A successful HVAC business starts with understanding what it takes to run an HVAC company. One of the first things you'll need is knowledge about your customer's needs for each season - do they want heat? Do they want cool? What type of insulation do they have on their home or commercial space? These are just some examples of questions that will help you provide better service to your customers.
If you want to run a successful HVAC business, you should make sure that your customers are happy and that cash flow is stable. You should be organized and hire certified employees to help manage the company. Furthermore, it's important to find mentors who can advise on how they're doing things because their success will likely serve as motivation for you. Finally, network with top organizations in the field so that your business has a better chance of succeeding.
How much does an HVAC business really make?
The revenue of an HVAC business owner is circumstantial. Most new HVAC owners tend to sacrifice personal profits to achieve financial stability in the long run. The average profit an HVAC owner makes is around 6% out of the total revenue from the business. For example, if the company brings in $1.5 million, the HVAC owner pockets $90000. This, too, may be far-fetched for HVAC startups. The average is between $40,000 to $75,000 with a few earning $100,000. Pricing strategies on different HVAC services is the key, along with effective system implementation and analysis. For example, prices for residential and commercial HVAC should be separate.
How to start an HVAC business
Marketing is a vital strategy for businesses. It clearly outlines how to promote themselves to new customers and execute effective ad campaigns. Any HVAC company or business needs a good HVAC marketing plan to reach their target audiences and move up to more profitable work. You'll learn just how to do that, including the strategies to maintain that success and cope with changes in the HVAC industry.
If you have an interest to help people control their temperatures and save on energy costs, now's the time to get into the HVAC industry. An HVAC startup requires a lot of management, but a lot of money can be made thanks to the high demand for HVAC services today.
Starting an HVAC business requires a lot of careful planning and research. First, you should understand the requirements to start a company in your state. This will include meeting with authorities from the city hall or county office where you plan on doing business as well as getting information about any special certifications that may be required for this profession. License requirements and certificates vary from state to state.
Get started with ServiceFolder
Manage Jobs & Staff
On Site Quote and Invoice
On Site Notes and Photos
Sync with Quickbooks Online
Print Designer for all Documents
Equipment/Asset Management
Customer Management
Leads Management
Inventory Management
Customer Notifications
Customer Fields
PriceBooks
Things to consider before starting an HVAC business
An HVAC business is challenging to manage, but before you take the first steps towards starting your own business in this industry, there are some things that you need to consider:
The first and most crucial step is to structure a business plan. This will account for your target audience, marketing and revenue model, competition, etc. Market research is crucial to account for any other HVAC business in your service area and help gauge the competition.
The capital required for an HVAC business startup can range from $3000 to $100,000. To keep startup costs at a minimum, start with the most basic business equipment and scale it as the company expands. Buying a used vehicle and purchasing equipment specific to some HVAC systems are some of the options. Make sure to factor in the cost of renting or purchasing a commercial space when you're planning your business budget and marketing strategies.
An HVAC company needs HVAC technicians who have received proper training and understand how each system works. In addition to HVAC technicians, you will also need to hire other employees such as administrative staff and office workers to help with customer relations and office management.
HVAC Businesses that do not have internet marketing techniques will have a hard time growing their business and attracting new customers. A website and social media pages are good places to market your HVAC business and provide customers with the information they need. Don't forget to set up a business email to give that professional touch!
Location plays a vital part in an HVAC business, especially if you plan on doing residential work. There are certain parts of the country where air conditioning and heating systems cannot be ignored during specific periods, such as Florida having to rely on AC throughout the summer months and the northeast experiencing freezing temperatures for most of the winter.
HVAC insurance such as worker's compensation, general liability, and HVAC property coverage is available for as low as $37/mo. Getting your HVAC business insured from the start will protect you against legal responsibility and liability that may arise from accidents on the job.
Try all in one HVAC Business Software - Free - 1 User
What it takes to run a successful HVAC business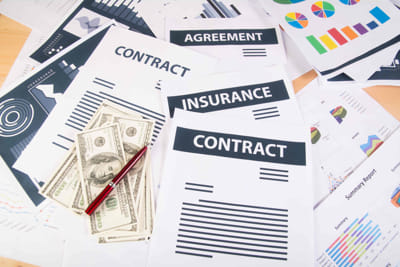 1. Building an efficient HVAC team
It all comes down to this- an HVAC business is successful only when you have the right team. You need to hire trustworthy and skilled technicians with a strong work ethic and a competent administrative staff to help manage your day-to-day operations smoothly. Establish a specific hiring and training system that will ensure consistency and quality of work from your employees.
For example, every residential HVAC technician you hire is required to have experience with customer query resolution. A skill like this is compulsory since a residential HVAC customer will engage your services when they need an HVAC query resolved. It will help if you create a group to assess you with the hiring process to add variety and make it less personal.
2. HVAC business Marketing Plan
To have a steady business flow, you will need an effective marketing plan that can bring in new customers and retain the old ones. An important part is word-of-mouth referrals. Word-of-mouth is the best strategy to build trust and reputation for your business. However, this needs time to be established before it becomes reliable.
Advertising methods vary between businesses; however, digital marketing techniques are the best way to reach customers today. Social media advertising and SEO strategy will be vital for getting potential clients who may not know about your company yet. Email marketing is another excellent tool for business promotion. Keep your clients up to date with company news through email marketing and send reminders about appointments and services due for renewal.
Branding your HVAC logo on vehicles, t-shirts, uniforms, and equipment is a professional perk for your HVAC company. The more you stand out from the rest of the competitors, the better chances you have to establish a loyal customer base. Marketing is a continuous process that you need to divide into various stages and work up gradually.
Try all in one HVAC Business Software - Free - 1 User
3. Business cost analysis
Profitability is the name of the game when it comes to running a successful HVAC business. Keeping your costs low without sacrificing quality is the holy grail. Broadly, the cost can be divided into two primary sources- labor and materials. Labor is the cost of doing business, while material expenses are used to run your HVAC equipment such as filters, valves, belts, etc.
Labor expenses consist of costs such as wages and salaries, payroll taxes, health insurance plans, etc. Material expenses can be broken down into more specific categories- electricity bills for heating and cooling equipment; repairs on HVAC systems; cost of materials used to repair or replace parts; vehicle maintenance and fuel (if you use your truck). Cost is an influential element in the HVAC industry and organizing a separate team to manage it will improve cost efficiency.
4. Cash flow management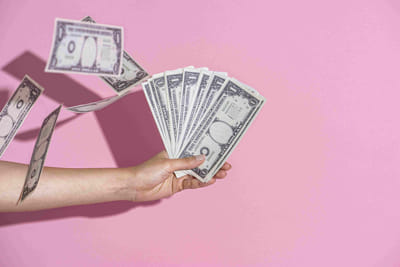 Cost and profit go hand in hand. Bringing a balance between them and gradually increasing profit is better said than done. Don't forget that HVAC is a seasonal business, and you can expect a slow period in winter and heavy activity during summer or vice versa, depending on your service area. That's why having the right cash flow management system is crucial for your HVAC business to succeed.
For example, you can set up an overdraft facility with your bank. If there are insufficient funds in the business account to cover employee bills or advances, the overdraft facility will cover these costs.
An intelligent way to increase your revenue is by offering more services that are related to HVAC. You can add air conditioning maintenance, air duct cleaning, and water heater installation into the mix without much effort on your part. Your existing customers will appreciate this since they have already established a relationship with you- it's easier for them to trust you.
Try all in one HVAC Business Software - Free - 1 User
5. Provide HVAC service contracts
This is an additional part of the job that you can provide your clients. Service contracts guarantee regular inspections or maintenance visits from qualified technicians who will make sure all your clients' HVAC systems are in good working condition at all times.
This way, your customers don't have to worry about after-service problems that may arise in their HVAC systems since you are offering a guarantee to provide maintenance services for a fixed period. This extra service is worth the added revenue and guarantees customer satisfaction which are two keys to running a successful business.
6. Use service management software
Service management software is another way to increase the efficiency of your HVAC business. A service management software like ServiceFolder can integrate scheduling, billing, and payroll functions into one online platform that will make your life easier as a manager or owner. You can schedule appointments with customers; track time spent on jobs; send invoices electronically (no more paper invoices); keep track of your employees' work hours and generate reports for better decision making.
Using service management software is the best time-saving tool to help you run your business smoothly and automate it while improving productivity through advanced automated features.
Get started with ServiceFolder
Manage Jobs & Staff
On Site Quote and Invoice
On Site Notes and Photos
Sync with Quickbooks Online
Print Designer for all Documents
Equipment/Asset Management
Customer Management
Leads Management
Inventory Management
Customer Notifications
Customer Fields
PriceBooks
7. Manage your HVAC business equipment
Does your HVAC equipment enable employees to provide the best service? Do you need to invest in new equipment or replace old ones? Replacing equipment can be costly- it's crucial to weigh your options carefully and do a cost-benefit analysis.
A wrong choice of equipment can damage HVAC systems or cause poor service delivery, which will lead to a loss in profits. Other consequences include employee dissatisfaction, increased training costs, and hiring new employees for tasks that your current staff cannot perform efficiently due to lack of proper equipment. Just because you are running a business doesn't mean you need to buy every HVAC tool you can get your hands on. Some equipment needs to be purchased in bulk while others in limited quantities. Here are some examples of tools that can be bought in bulk and reduce your expenses.
Essential HVAC tools
HVAC Duct tools
Leads & thermocouples
Manometer
Miscellaneous parts & Replacements
Manometer Tube
Static Pressure Probes
Refrigerant Leak Detectors
Valve and knob kit
Cases
Compact inspection tool bag
Meter cases
Advanced tools such as nitrogen regulators, thermal imaging cameras, etc., are best bought in limited quantities or according to the employees acquainted with the skills of using these tools. It's essential to choose the right equipment for different scenarios to provide quality service and keep customers satisfied. Employees should be educated on how to use the equipment properly, and maintenance should be scheduled. To know more about the best HVAC tools, look at our ' the best HVAC tools list' post.
Having the right tools is crucial for any job that needs a good finish. Make sure that each technician has the right tools for the job. If you need to buy new equipment, see if you can negotiate with your vendor on price and financing options available if cash flow is an issue at startup.
8. Connect employees relationship and growth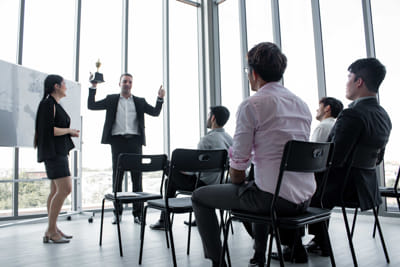 Every HVAC technician must be appropriately trained or certified before beginning work. You will also have to invest time and money in training your employees to work well together. Hiring HVAC professionals who have worked in previous HVAC companies for organizing seminars and workshops can be a learning curve for your employees. This is a great way to build community and relationships for employees and expand your business network in the meantime. Implementing these events on boot camps or employees week gives your employees an attachment to your company and maintains a work-life balance.
As an HVAC company owner, you would want your employees working at peak performance levels, so it is vital they promote good lifestyle choices to keep themselves and your customers safe. A method to increase employees' productivity is by providing incentives such as bonuses or holiday parties, which will encourage them to work harder towards achieving their goals.
9. Create a website
Having a website is vital for your business and advertising needs. If you want to give yourself an edge over the competitors, invest in designing and creating a high-quality HVAC website that offers potential customers enough information about what services you provide while showcasing your experience. If needed, maintain a blog that provides value to your customers and educates them on HVAC systems while promoting your company.
There are various criteria that a good website must have, such as adequate images, having an excellent design to show your professionalism, and so on. Add a review page or testimonial section on your homepage to showcase reviews from people who used your services.
10. Develop the habit of reading
As an HVAC business owner, learning should be a continuous process. Make reading a habit. Read about successful HVAC businesses, new technology in the industry, and so on to gain knowledge that will help you improve your business. There are a variety of blogs on HVAC that are informative and interesting for the business owner.
HVAC Spells Wealth By Ron Smith and 6 Steps To Grow Your HVAC Business by Christopher Smith are some of the best HVAC books for HVAC business owners. You can find more details about HVAC books on our blog post, 'Best HVAC Books: Must Have Reads for the HVAC Technicians.'
11. Listen to HVAC podcasts
HVAC podcasts are a great source of information as well as entertainment. The HVAC industry is constantly changing with new technology, techniques, and equipment coming up every day, which is why it's essential to stay updated on the latest developments in this field. The range of HVAC podcasts is enormous. Podcast episodes such as 'Easy Tips On How To Operate Your Home Service Business Remotely With Trash Blissett' and 'HVAC Marketing Strategies That Do NOT Work in 2022 (Podcast)' will provide you with the latest industry tips and promote your skills to the next level.
12. Focus on customer service
As an HVAC company owner, providing quality customer service is vital for your business. Customer satisfaction and loyalty are the most significant factors that will keep customers coming back to you over competitors with similar services. Offer affordable services to your customers, which will not only help you in business but also establish trust. Customer services involve responding quickly to customers, resolving their issues, and updating them on any changes that can affect the company.
13. Maintain good relationships with suppliers
As an HVAC company owner, you must have a healthy relationship with the equipment supplier of choice so that they can provide discounts on the latest machinery and tools for ongoing repairs or replacements. It is also essential to have a backup plan as there might be situations where you cannot purchase the equipment from your leading supplier. If possible, try and negotiate for better prices or ask them to set a lower price for standard equipment on demand.
14. Keep up with technology
HVAC companies are always in need of new equipment, techniques, and systems to help them provide better services to their customers. Investing in the latest HVAC machines saves time and ensures quality work, and increases customer satisfaction rates. Several industry equipment suppliers offer great deals on the newest HVAC systems. Investing in the most expensive tools will not be helpful if they are not used properly, so it's crucial to implement them with ease and train your technicians accordingly to use these types of equipment efficiently.
15. Give back to the community
As an HVAC business owner, it is important to give back to the community. You can contribute by donating to different community projects or even taking the initiative and training the less fortunate. HVAC companies should not only focus on how much they earn but also help others achieve their goals. This will build trust in customers, resulting in increased revenue for your company as a whole. Your business reputation will develop as you will be viewed as a company that cares about the well-being of others.
ServiceFolder is a tool that HVAC technicians can use to keep themselves organized on the job so they don't waste time going back to the office in between jobs for things like HVAC work orders or HVAC information about specific customers. ServiceFolder's HVAC business software is a mobile integrated Field Service Software.
Conclusion
An HVAC business is an excellent investment and requires dedication, hard work, and knowledge with a focus on management. The points mentioned above will help you grow your own successful HVAC company that provides premium services to both residential and commercial customers. Attributes such as a good team, insurance, efficient management, and cash flow management are important to ensure that you are on track to be at the top of your competitors. As a business, it may fall sometimes, but with the right attitude, you can always bounce back. Implementing these tips as an HVAC business owner will help you manage your business successfully.

Try

Now
---
ServiceFolder's field service scheduling software free plan is perfect for small businesses with up to three people or less. It includes time tracking, scheduling, and mobile app features that make it one of the best mobile field service management software solutions for small businesses available. It is perfect for any small business company within the field service industry that wants to use technology to increase performance and productivity.