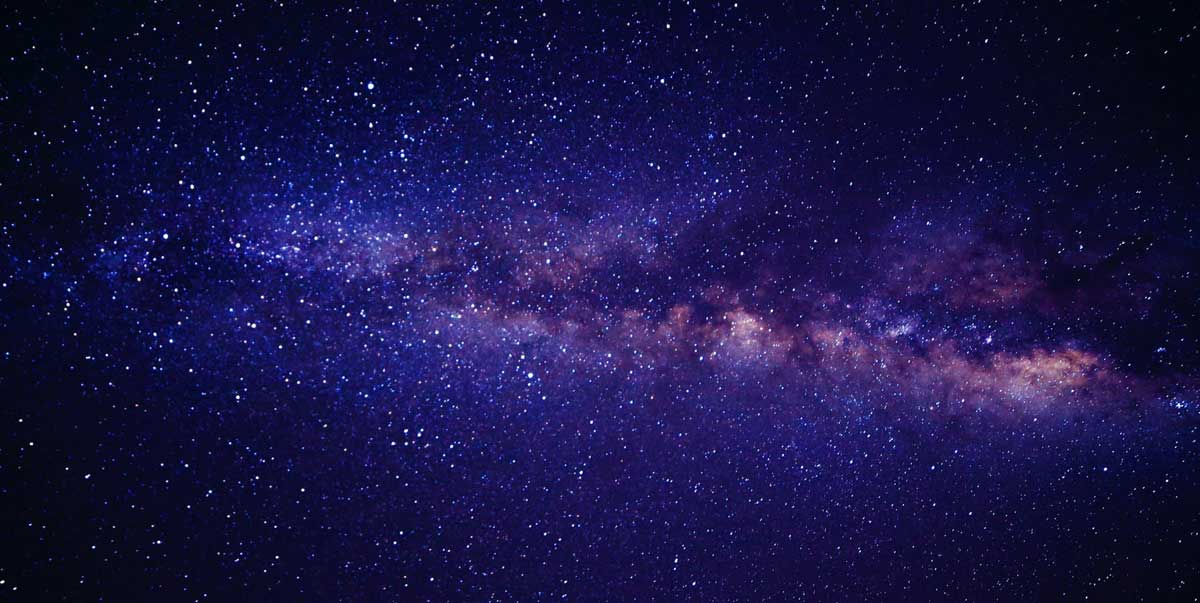 HVAC Inventory Management Software
---
HVAC inventory management software is necessary for warehouse managers to keep track of the HVAC equipment that they have on hand. It's important for these managers to understand the challenges that come with this type of inventory and be able to adapt accordingly.
In addition to being a useful tool for inventory management, HVAC software can help you increase efficiency and eliminate mistakes. It's also beneficial when it comes to marketing opportunities by providing insights into your industry trends and competitor data.
HVAC inventory software
HVAC inventory software enables you to track any items in your warehouse, which is useful for managing inventory. HVAC inventory software can be used by businesses of all sizes and industries.
HVAC inventory software is a valuable tool for managers of HVAC inventories. It can help them track the stock levels and reminders on low stock alerts or date reminders from all their locations, making it easier to stay updated with what needs to be ordered. Furthermore, they are able to make an informed decision about how much product they need at any given time based on monitoring its level in case there's a sudden shortage before ordering too many products that will go out-of-date faster.
ServiceFolder is an easier software to manage your HVAC inventory
Receive spare parts into your business from your supplier
Deliver goods to the customer to be used in Jobs and Work Orders.
Transfer spare parts or products between trucks or warehouses
Generate many useful reports at the warehouse, product, and company level
Following is a flow chart depicting the possible flow of products and spare parts into the HVAC inventory management system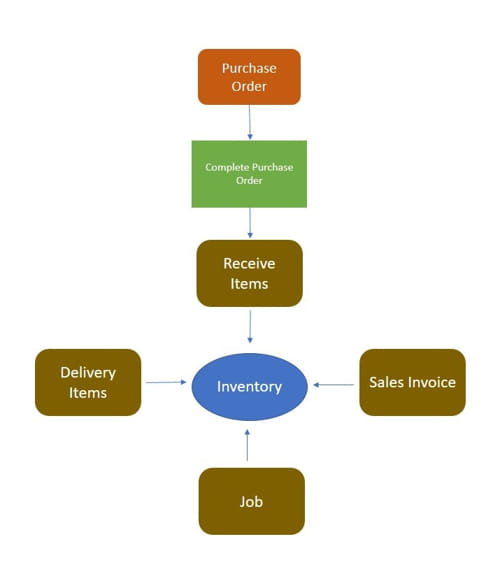 How is ServiceFolder a better HVAC Inventory Management System
ServiceFolder provides good control of spare parts and goods coming in and going out of your company or warehouse.
Service is an important aspect of an HVAC company's offerings and has a direct impact on customer satisfaction. Nobody wants to wait a week for a part to repair their air conditioner or for a service technician who never shows up. In order to gain and retain customers, an HVAC company must be able to schedule appropriately and provide service quickly.
What is a Warehouse in an HVAC inventory software like ServiceFolder?
A warehouse can be one of the following
Truck or a two-wheeler
Physical Warehouse
Physical store location
Where is the company inventory?
Since the inventory can be spread across many warehouses, you may have difficulty in finding parts and available stock. Our HVAC inventory management system has reports to find out stocks at all warehouses or in a particular warehouse.
ServiceFolder facilitates capturing of the important HVAC inventory through all business units
Increase the Inventory in the company and warehouse by entering the data in the following documents
Purchase Invoice
Receipt Note
Increase the inventory by Inventory adjustment
Increase the inventory by stock journal adjustment
Decrease the Inventory in the company and warehouse by entering the data in the following documents
Sales Invoice
Delivery Note
Decrease the inventory by Inventory adjustment
Decrease the inventory by stock journal adjustment
Why You Should Consider Inventory Management for an HVAC business
Inventory management software can greatly improve your business's productivity and accuracy while also reducing the financial impact of waste. ServiceFolder, like field service management software, can consolidate all of your company's moving parts into a single, easy-to-access location. With ServiceFolder, you can use inventory managet to reduce the possibility of human error and manual data entry, as well as leverage the power of tracking costs against projects to ensure that you always make the expected margin on a job.
Inward and Outward stock reports
There is a detailed breakdown of each stock item's balance at the start of the reporting period and at the end of it. ServiceFolder also includes a date option so that you can get a clearer picture of what's left in your inventory.

Transfer items between trucks/locations easily
Technicians can transfer items between vehicles and warehouses using a mobile app. All technicians and back-office personnel can see real-time updates on any operation.

Warehouse stock report
Warehouse stock reports give you detailed inventory and transaction history.

Inventory Adjustments
ServiceFolder makes it simple to adjust inventory levels in the event that items are stolen or damaged. In a matter of seconds, increase or decrease the number of items in stock.

HVAC Inventory Management for QuickBooks Integration
ServiceFolder is the ideal field service inventory software for QuickBooks users, providing advanced inventory and business management features while allowing primary financials to remain within QuickBooks.
No need to be an accounting professional to use the software
Create Invoices and payments within minutes and sync to QuickBooks
Help make audits easy
Quick Support
HVAC Inventory Software with Multi-warehouse
Create unlimited warehouses and assign each warehouse to your HVAC technicians for accountability and traceability.
Transfer product between warehouses
Manage low stock at all warehouses
Protect your Inventory with an HVAC Inventory Management System
ServiceFolder provides real-time inventory control for field service businesses and adds inventory efficiencies into the business for smoother inventory control
An HVAC Inventory Software with PriceBooks
ServiceFolder is an all-in-one field service management software providing solutions for many industries. ServiceFolder's HVAC business software is a mobile integrated Field Service Software. With ServiceFolder, PriceBooks are created in three easy steps and then printed
Create Products and Services
Create Bundles/Tasks
Create a PriceBook.
Printing PriceBooks
ServiceFolder's HVAC Inventory Software will have you up and running in minutes
ServiceFolder is an easy-to-use system that you can set up and use in minutes. It will be simple to use for you, your clients, and your employees.
Allow your team or customers immediate access.
Easy Import/Export of your company spare parts and products
The data is automatically backed up weekly
Conclusion
ServiceFolder's HVAC Inventory Software is perfect for any size business. It has everything that the professional needs in order to manage their inventory. It also saves time and money by allowing you to set up inventory management software in minutes, with a variety of options for customization.

Try

Now
---
ServiceFolder's field service scheduling software free plan is perfect for small businesses with up to three people or less. It includes time tracking, scheduling, and mobile app features that make it one of the best mobile field service management software solutions for small businesses available. It is perfect for any small business company within the field service industry that wants to use technology to increase performance and productivity.