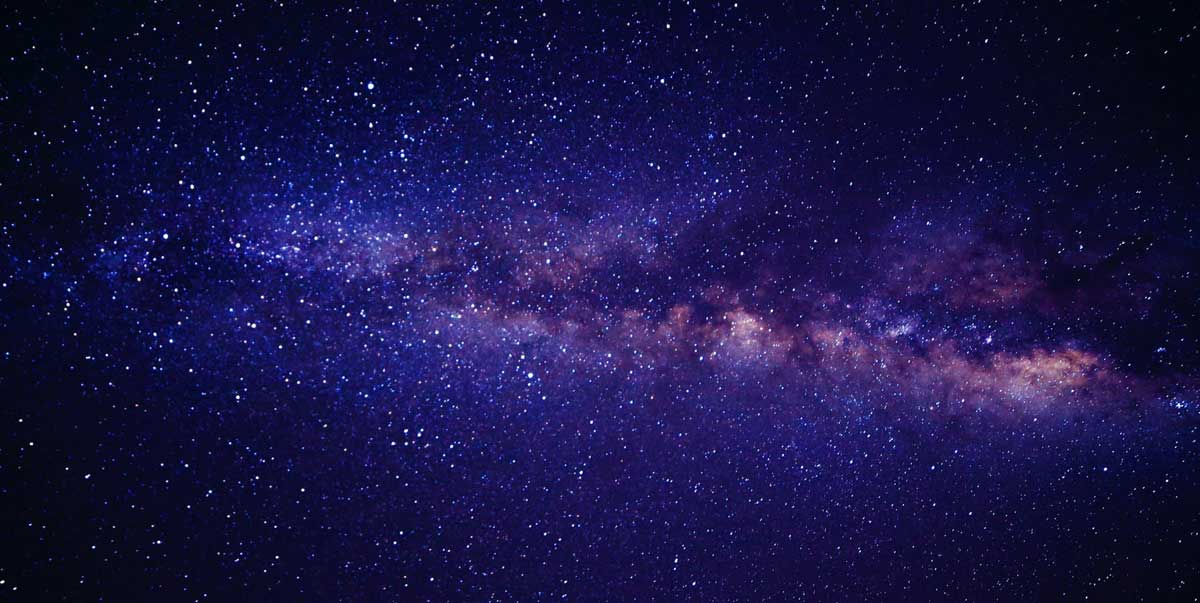 The Best Apps for Chimney Sweep: Quadruple Your Business
---
Do you want to quadruple your business as a chimney sweep? The right apps can help you do it. Whether you're looking for an app that helps with scheduling, budgeting, customer engagement or more, there are several great options available. In this article, we discuss some of the best apps for chimney sweeps and how they can help you maximize efficiency and increase profits. Read on to find out which app is perfect for your needs!
What is chimney sweep software?
Chimney sweep software is essential for any chimney sweeping business. It's a great way to manage and track your chimney sweep operations, from scheduling appointments to tracking customer information and payments. Whether you're just starting out or have been in the business for years, having quality software can help make sure that everything runs smoothly and efficiently. With the right software, you can easily quadruple your chimney sweeper business by streamlining processes and allowing customers to book online with ease. Chimney sweep software also makes it easier to stay organized and keep up with industry standards. So don't wait - invest in top-notch chimney sweep software today and watch your business grow!
What benefits does chimney inspection software have?
Chimney inspection software offers many benefits to chimney sweep businesses. It can help streamline the process of managing a business and increase efficiency. Some of the key features that make chimney inspection software ideal for this industry include:
Automation capabilities, allowing tasks such as scheduling, dispatching, invoicing, job costing and customer relationship management (CRM) to be done quickly and efficiently;
Field service management software to manage teams in different locations;
Chimney sweep business software to provide real-time updates on services provided; and
Chimney sweep management software to optimize workflow processes across multiple locations. This type of technology helps save time by automating mundane tasks so you can focus on providing exceptional customer service and growing your business.
How to choose the best chimney sweep software for your business
Choosing the right chimney sweep software for your business can be difficult. It's important to consider what features are necessary and the cost of each product before deciding which one is best suited for your needs. Chimney sweep service software, such as Quickbooks or MHelpDesk's, offers a range of features that make it easier to manage bookings, customer data, invoices, and payments. Field service software also includes features like scheduling appointments, tracking employee time on jobsites, and managing inventory. All these features can help you efficiently run your chimney sweeping business with minimal effort. Before making any decision about the type of chimney sweep software you should use for your business, take some time to research all available options and read reviews from existing customers so you can make an informed choice.
Increase sales and streamline operations with chimney sweep business software.
Streamlining the operations of your chimney sweep business with software can be a game-changer. The right management software can help you increase sales, provide better customer service and realize greater efficiency in managing jobs and scheduling appointments. Here are some ways that chimney sweep businesses can benefit from using specialized software:
Automate paperwork for faster job completion
Track customers' preferences to improve service
Create customized invoices for easy payment processing
Monitor staff performance to ensure quality workmanship. By harnessing the power of technology, you can easily manage every aspect of your chimney sweep business while increasing sales and providing an improved customer experience. Investing in the right software will allow you to stay ahead of the competition and keep up with ever-changing business needs.
Best apps for chimney sweep business
ServiceFolder 
ServiceFolder is an all-in-one field service management solution that enables chimney sweeps to manage customer relationships, automate workflows, and optimize efficiency with its powerful scheduling capabilities. With ServiceFolder, businesses can quadruple their revenue by creating more efficient processes for their customers' needs while also increasing productivity and accuracy. The simple user interface makes it easy for users to access data on demand without having to navigate through complex menus or search multiple sources of information. Additionally, ServiceFolder allows users to customize reports as needed so they always have the most up-to-date insights into their business performance. By harnessing the power of technology, businesses can utilize ServiceFolder's features to make sure they are providing the best possible services for their clients and stay ahead of the competition.
Workwave
Workwave is more than just an app that helps to manage jobs - it's a platform designed specifically for chimney sweeps to help them get organized and take their business to new heights! With features like job tracking, scheduling automation, customer management, and invoicing capabilities, WorkWave streamlines every part of running a successful chimney sweep business. And because it's accessible on any device, you can be sure that no matter where you are or what time of day it is, your customers will always be taken care of when you use WorkWave as your primary chimney sweep app.
Carbondata
CarbonData is a powerful new app that can be used to help chimney sweep techs manage their business. It works seamlessly with QuickBooks and offers features such as invoicing, scheduling, customer tracking, and more—all designed specifically for the chimney sweep industry. CarbonData also comes with Smart Service integration which helps techs streamline paperwork and stay on top of their jobs easily. Plus, it offers a free trial so you can try out its features without committing financially. The app is available on iOS devices and makes managing your business quick and easy from any location.
Bella Solutions
Bella Solutions provides chimney sweep service software that is a perfect fit for any business looking to quadruple its success. This user-friendly platform makes it easy to manage your customer base and enhance communication between you and clients, while simplifying administrative tasks. With their powerful solutions, they make sure every aspect of running a successful chimney-sweeping business runs smoothly!
Routzy
Routzy is a chimney sweep software that offers field service management software for businesses of all sizes. This powerful chimney sweep business software takes the hassle out of managing and growing your business. With Routzy you can quickly manage appointments, route jobs efficiently and track invoices with ease – making it one of the top choices when it comes to chimney sweep business management software. Here are some features that make Routzy stand out:
Automate job scheduling & routing
Track employee progress in real-time
Easily collect customer feedback Routzy helps simplify every aspect of running a successful chimney sweep business and makes managing customers, employees and tasks easier than ever before!
The Sweeps App
The Sweeps App is an innovative and powerful mobile app that allows chimney sweep services to take their business operations to the next level. It provides techs with a comprehensive field service solution, allowing them to easily manage dispatching tasks, job management, customer relations, invoicing, and more. With The Sweeps App, businesses of all sizes are able to create better relationships with clients while enjoying increased efficiency in their daily operations. Whether you're a one-person operation or a larger team looking for a jump start on organizing your processes - The Sweeps App has you covered! This intuitive tool not only simplifies workflows but also helps increase productivity and profitability by providing users with real-time data insights into performance metrics.
Servicetitan
Servicetitan is a highly-rated chimney sweep management software that helps you run your service business. It's designed to help techs manage their day-to-day operations, from scheduling and dispatching jobs to managing customer information and tracking payments quickly and easily. With Servicetitan, you can automate your chimney cleaning processes so that you can spend more time focusing on what matters most: growing your business. From providing your customers with better communication opportunities to offering special discounts or loyalty programs, Servicetitan has the tools needed to quadruple your business. Whether it's keeping track of invoices or optimizing routes for technicians, this powerful platform makes running a successful chimney sweep company easier than ever before.
Vonigo
Vonigo is an innovative chimney sweep software that helps you quadruple your business. With this powerful tool, it's easy to organize complex jobs and manage schedules with ease. Vonigo allows you to quickly assign tasks to team members, provide customers with real-time updates on progress, automatically generate invoices and even accept payments right from the app! It also integrates seamlessly with other jobber apps such as QuickBooks and Zapier so you can easily run all aspects of your chimney cleaning business without any extra effort. Vonigo provides a comprehensive solution for managing your entire workflow - streamlining processes while eliminating tedious manual work.
Simpro
SimPRO is another great option for chimney sweep businesses looking to streamline their operations. This best chimney sweep software helps manage everything from job scheduling and invoicing to quotes, materials tracking, and more. It also boasts an impressive array of features that make it easy to keep track of work orders and customer accounts. With its intuitive user interface, anyone with a basic knowledge of computers can quickly get up and running with this powerful software solution. Plus, mHelpDesk's integration allows you to effortlessly sync all your data between the two platforms.
Smart Service
Smart Service is another tech-savvy software solution designed to help chimney sweeps quadruple their business. This customer service software provides a comprehensive suite of features that streamlines scheduling, reporting, and invoicing processes so sweepers can focus on what matters most: delivering exceptional services. It also includes mobile capabilities for field technicians who need real-time access to the system. With its easy-to-use interface and robust set of tools, Smart Service helps chimney sweeps maximize efficiency and productivity across all aspects of their operation — from quoting jobs to completing inspections and billing customers quickly. Plus, it's backed by 24/7 support in case you have any questions or issues along the way.
Mhelpdesk
For chimney sweep businesses looking to quadruple their business, mHelpDesk is the perfect tech solution. This powerful chimney sweep software helps users schedule and dispatch jobs with ease, allowing them to get more done in less time. What's more, interested parties can sign up for a free demo of mHelpDesk at any time. Those who prefer a personalized demo are also in luck - mHelpDesk offers one-on-one demonstrations tailored to each customer's needs. With this level of dedicated service, it's no wonder why so many chimney sweeps rely on mHelpDesk to take their business to the next level.
Joblogic
Joblogic is an all-in-one job management and invoicing software solution specifically designed for chimney sweeps. This comprehensive suite of tools allows you to schedule jobs, send quotes, create invoices, track payments, and much more - all with the convenience of a drag-and-drop interface. It's incredibly easy to use, even if you're not tech-savvy! With Joblogic, your business can be run faster and smarter so that you can quadruple your business in no time. You'll have real-time visibility into what's going on at any given moment and access to intuitive analytics so you know exactly where your business stands.
Conclusion
Chimney sweep software can be an invaluable asset for any business. It helps you manage leads and customers more efficiently so that you can quadruple your business with ease. With the right selection of tools, you'll have everything you need to get organized and increase your profits. Choosing the best app is essential; make sure it has all the features needed to help take your business to new heights. So don't wait - start using chimney inspection software today! You won't regret it.
Frequently Asked Questions
What type of chimney sweep business software is best for a small business?
For small chimney sweep businesses, the best type of business software is a suite that provides features for invoicing, bookkeeping, and customer management. This will allow you to streamline your daily operations and manage all aspects of your business from one platform. A good chimney sweep business software will also provide real-time financial insights so you can quickly identify areas where you can improve profitability. Additionally, look for solutions with customizable options so that you can tailor them to fit the needs of your specific business.
How to choose the right chimney sweep business software for my needs?
Choosing the right chimney sweep business software for your needs can be a daunting task. You'll want to consider features like ease of use, compatibility with existing systems, and customer service support when selecting the best option. Different types of businesses may require different functions or capabilities so make sure you read reviews from customers who have used similar products in the past. Additionally, it's important to look at pricing as well as any hidden fees that might come up later on down the line. Ultimately, take time to research each product thoroughly before making a decision - this will ensure you find the perfect solution for your chimney-sweeping business!
How secure is the data I enter into chimney sweep business software?
When investing in chimney sweep business software, it is important to consider the security of your data. Data security should always be a priority when choosing an app or platform for any type of business. The best chimney sweep business software will have robust security measures in place that protect all customer and company information from being accessed by unauthorized individuals. Look for solutions with reliable encryption protocols and multi-factor authentication options to ensure data remains safe and secure.
What specific features to look for in chimney sweep business software?
When choosing chimney sweep business software, there are several features to consider. Look for a program that offers simple data entry, secure storage protocols, and detailed analytics. A user-friendly interface is also critical; the easier it is to use the system, the more efficient your team will be in using it. Additionally, look for customer support options if you have any questions or require assistance with setup. With all of these factors taken into consideration, you can select the best chimney sweep business software for your organization's needs.
Does using chimney sweep business software require a high level of technical expertise?
Using chimney sweep business software doesn't necessarily require a high level of technical expertise. Most applications nowadays are designed with intuitive interfaces, making them straightforward and easy to use. However, depending on the features that you need, some advanced knowledge may be necessary. Make sure to do your research before investing in any product to ensure that it meets all of your requirements without having to learn complex programming or coding skills.
Disclaimer: Some information is provided through AI. Users should always conduct their own research and consult with qualified professionals before making any decisions.

Try

Now
---
ServiceFolder's field service scheduling software free plan is perfect for small businesses with up to three people or less. It includes time tracking, scheduling, and mobile app features that make it one of the best mobile field service management software solutions for small businesses available. It is perfect for any small business company within the field service industry that wants to use technology to increase performance and productivity.