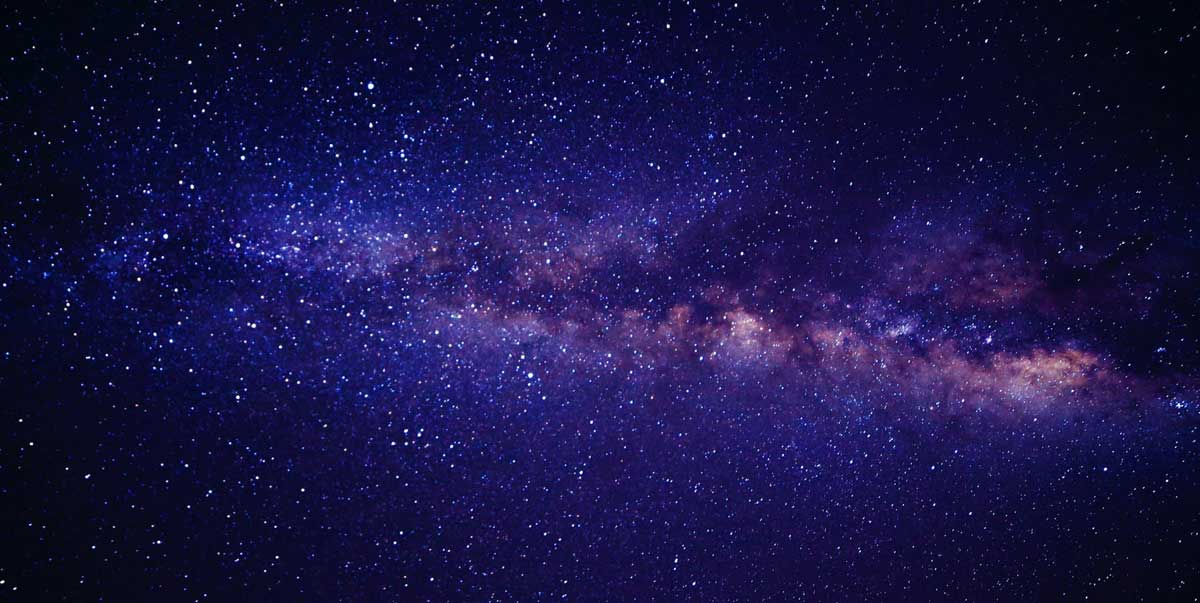 Creating a Contractor Business Plan Template The Right Way (Free Templates Included)
---
Understanding the Importance of a Contractor Business Plan
A contractor business plan is a comprehensive document that outlines the objectives, strategies, and financial projections for your contracting company. It acts as a roadmap for your business, guiding you through the initial stages of planning, launching, and operating your contracting venture. This plan is not only crucial for securing funding from investors or banks but also helps you stay focused and organized as you work towards your business goals.
By having a clear contractor business plan, you'll be able to articulate your company's vision, identify potential obstacles, and plan for growth in a systematic manner. It allows you to make informed decisions, stay ahead of the competition, and adapt to market changes effectively. Investors and stakeholders often expect to see a well-structured business plan before considering any financial support, as it demonstrates that you have thoroughly thought through your business venture.
Key Components of a Contractor Business Plan To Grow Your Business 
a. Executive Summary
The executive summary is a concise overview of your entire contractor business plan. While it appears at the beginning of the document, it's best to write it last, as it summarizes the essential points of your plan. It should provide a brief introduction to your contracting company, its mission, vision, and the primary objectives you aim to achieve. Additionally, include key financial projections and the amount of funding you require, if applicable.
b. Company Description
In this section, you'll delve deeper into your contracting company. Explain the history of your business, its founding story, and the purpose it serves in the market. Clearly define your mission and vision, detailing what sets your company apart from competitors. Mention your unique selling points and the services you offer.
c. Market Analysis
This part of your business plan requires thorough research into the contractor industry and your target market. Identify the trends and opportunities in the contracting industry. Analyze your target customers, their needs, preferences, and pain points. Assess your competitors, both direct and indirect, and understand their strengths and weaknesses. Your market analysis should give you a clear understanding of your company's position in the market and your potential for growth.
d. Services and Offerings
Detail the contracting services your company provides. Explain how your services meet the needs of your target customers. Highlight any unique or specialized services that set you apart from other contractors. If you cater to specific industries or niches, mention them here. Providing a comprehensive list of services and their value to clients is crucial in this section.
e. Marketing and Sales Strategies
Describe the strategies you'll employ to attract new clients and retain existing ones. Your marketing plan should include online and offline tactics, such as website development, social media marketing, networking events, and advertisements. Explain how you'll promote your services and reach your target audience. Detail your sales strategies and how you'll convert leads into paying clients.
f. Management and Organization
Introduce the key members of your management team and their roles in the company. Highlight their qualifications and relevant experience. Investors want to know that your team has the expertise needed to lead the business successfully. Include an organizational chart to visualize the company's structure and hierarchy.
g. Financial Projections
This section is critical for potential investors or lenders. Provide detailed financial projections for the next five years, including revenue, expenses, and net income. Include cash flow projections and a break-even analysis to demonstrate your company's financial health and growth potential. Your financial projections should be realistic, based on market research and your business's current status.
Building Your Contractor Business Plan
a. Tips for Writing an Effective Contractor Business Plan
Writing a contractor business plan can be daunting, but following some essential tips can make the process more manageable and effective:
Thorough Research: Ensure you conduct in-depth research on the construction industry, your target market, and your competition. Data-driven decisions lead to a more robust and realistic business plan.

Be Specific: Avoid vague language and be specific when describing your goals, services, and marketing strategies. Specificity adds clarity and credibility to your plan.

Know Your Audience: Tailor your business plan to suit your audience. Investors might be more interested in financial projections, while potential partners may focus on your market analysis.

Stay Realistic: Set achievable goals and projections. Overly optimistic estimates can raise doubts among investors.

Proofread: Errors in your business plan can convey a lack of attention to detail. Ensure your plan is free of spelling and grammatical mistakes.
Market Analysis and Target Customers
a. Conducting Market Research
Market research is a crucial step in understanding the construction industry and identifying your target customers. You must gather relevant data and information to make informed decisions about your business. Market research involves analyzing the current market conditions, identifying trends, and determining the demand for your services.
Start by studying the construction industry as a whole, examining the latest trends, technological advancements, and changes in regulations. Understand the demand for construction services in your area and assess whether there are any gaps in the market that your company can fill.
Next, identify your target customers. Consider factors like demographics, location, industry, and the specific services they need. Understanding your target audience will enable you to tailor your marketing strategies to reach the right people effectively.
b. Identifying Your Target Customers
Knowing your target customers is essential for crafting marketing messages and tailoring your services to meet their needs. Your target customers might include individual homeowners, businesses, real estate developers, or government organizations.
Consider the following questions to identify your target customers:
Who are your ideal clients, and what are their characteristics?
What specific problems or challenges do they face that your services can solve?
What industries or sectors are your potential customers in?
Where are your target customers located?
c. Analyzing Your Competitors
Conduct a thorough analysis of your competitors to gain insights into their strengths and weaknesses. Identify both direct competitors (other contracting companies in your area) and indirect competitors (companies offering similar services or solutions).
Analyze their services, pricing strategies, marketing efforts, and reputation. Understanding your competitors will help you position your contracting business effectively and differentiate yourself in the market.
Marketing and Sales Strategies
a. Attracting New Clients
To attract new clients, you'll need a comprehensive marketing strategy that covers both online and offline channels. Here are some effective marketing tactics for your contracting business:
Website Development: Create a professional and user-friendly website that showcases your services, previous projects, and customer testimonials. Make sure your site is mobile-responsive and optimized for search engines.

Social Media Marketing: Utilize platforms like Facebook, Instagram, and LinkedIn to showcase your work, engage with potential clients, and build a community around your brand.

Networking Events: Attend local networking events, industry conferences, and trade shows to connect with potential clients and industry professionals.

Advertisements: Consider targeted online advertisements or traditional print ads to reach a broader audience.
b. Building a Professional Proposal
A well-crafted proposal is essential for winning contracts and convincing clients of your capabilities. Your proposal should be clear, detailed, and tailored to the specific project. It should outline the scope of work, deliverables, timelines, and pricing.
Remember to highlight your company's strengths, relevant experience, and past successful projects. If possible, include visual aids like images or diagrams to showcase your work visually.
c. Project Management and Work Details
Clients want to know that their projects will be handled professionally and efficiently. In this section, outline your project management process, including how you handle project initiation, planning, execution, and closure.
Explain how you'll communicate with clients throughout the project and how you'll address any potential issues or changes that arise. Clients appreciate contractors who can provide a transparent and seamless project experience.
d. Client Retention
Customer retention is as important as attracting new clients. Satisfied clients are more likely to recommend your services to others and become repeat customers. To ensure client retention, focus on the following:
Quality Work: Deliver high-quality work consistently to meet or exceed client expectations.
Excellent Communication: Maintain clear and open communication with clients, addressing their questions or concerns promptly.
Follow-Up: After project completion, follow up with clients to ensure their satisfaction and gather feedback for improvement.
Offering Maintenance Services: If applicable, provide maintenance or post-construction services to clients to establish long-term relationships.
Financial Projections and Funding
a. Creating Financial Statements
Financial projections are critical for understanding the financial health of your business and demonstrating your growth potential to investors or lenders. Create financial statements such as cash flow statements, profit and loss statements, and balance sheets.
Include projections for the next five years, taking into account different scenarios and potential fluctuations in the market. Your financial projections should be based on realistic assumptions and supported by your market research.
b. Securing Funding
If you require funding to start or grow your contracting business, explore various financing options. Banks, angel investors, venture capitalists, and personal savings are common sources of funding for contractors.
Prepare a convincing case for your business and demonstrate how the funding will be used to achieve your business goals. Be prepared to present your contractor business plan and financial projections to potential investors or lenders.
Management and Operations
a. Defining Your Management Team
Your management team plays a crucial role in the success of your contracting business. Introduce key members of your team, including their qualifications, relevant experience, and contributions to the company.
Investors and stakeholders want to know that your team has the expertise and skills necessary to lead the business effectively. An organizational chart can visually represent your company's structure and hierarchy.
b. Legal Structure and Contracts
Choose the appropriate legal structure for your contracting business. Common options include sole proprietorship, partnership, limited liability company (LLC), or corporation. Each structure has its own implications regarding liability, taxes, and ownership.
Additionally, ensure that you have clear and legally binding contracts with clients and subcontractors. Contracts protect both parties' interests and outline the scope of work, payment terms, and project details.
c. Ensuring Project Success
Your contracting business's success relies on successful project completion. Efficiently managing projects and meeting deadlines is essential to maintain a positive reputation and secure repeat business.
Develop a robust project management process that includes project initiation, planning, execution, and closure. Define roles and responsibilities for team members and establish communication channels to keep clients informed throughout the project.
Where to Create a General Contractor Business Plan Template
Contractors can use a variety of applications to create a contractor business plan template, combining the functionalities of graphic design and word processing tools. Here's a list of the applications they can utilize:
Microsoft Word: For creating the textual content and structuring the business plan template.
Canva: To design visually appealing cover pages, section dividers, and infographics.
Adobe InDesign: A powerful graphic design software for crafting professional and customizable layouts.
Adobe Illustrator: Useful for creating detailed vector graphics and illustrations.
Google Slides: Enables contractors to create visually attractive presentations and slide-based content.
Microsoft Excel: For managing and presenting financial data and projections.
Microsoft PowerPoint: Useful for creating interactive and visually engaging presentations.
By combining the features of these applications, contractors can create a comprehensive and visually appealing contractor business plan template that impresses stakeholders and potential investors.
Contractor Work Proposal Templates and More For Business Contractors
Every contractor in business needs an effective template to manage their work orders and proposals with clients. After you have successfully created a clear business plan, additional contractor template can help you manage business efficiently and execute professionalism. To help you get started, we've prepared a customizable contractor proposal template and building contractor template for 2023. These templates will serve as a foundation for your business growth, saving you time and effort. Remember to adapt and modify the template according to your specific business needs and market research.
1. Free Contractor Business Proposal Template
Google Sheet Download Excel File
Introducing our Contractor Business Proposal Template – a comprehensive and professional document designed to help contractors present their services and expertise in a compelling manner. This template offers a polished and visually appealing format to showcase the contractor's company background, detailed service offerings, project approach, and pricing. With our Contractor Business Proposal Template, contractors can leave a lasting impression on potential clients, demonstrating their professionalism and commitment to delivering high-quality results.
2. Building Contractor Work Schedule Template
Google Sheet Download Excel File
Introducing our free Building Contractor Work Schedule Template – a valuable tool designed to revolutionize how contractors organize and track their work efficiently. This template offers numerous benefits that streamline project management and aid in maintaining a structured workflow. By utilizing this schedule template, contractors can comprehensively plan and allocate resources, tasks, and timelines, ensuring that every aspect of the project stays on track.
Conclusion
Starting and growing a contractor business requires careful planning and execution. A well-crafted contractor business plan acts as a guiding document, helping you navigate the challenges and opportunities that come your way. By understanding the significance of a business plan, identifying your target customers, and implementing effective marketing strategies, you can build a successful contractor business in 2023 and beyond.
Remember to regularly review and update your business plan to adapt to changes in the industry and achieve your long-term goals. Stay focused, be resilient, and make strategic decisions to take your contracting business to new heights. Make use of our free contractor business proposal and construction template to effectively manage your project data.

Try

Now
---
ServiceFolder's field service scheduling software free plan is perfect for small businesses with up to three people or less. It includes time tracking, scheduling, and mobile app features that make it one of the best mobile field service management software solutions for small businesses available. It is perfect for any small business company within the field service industry that wants to use technology to increase performance and productivity.