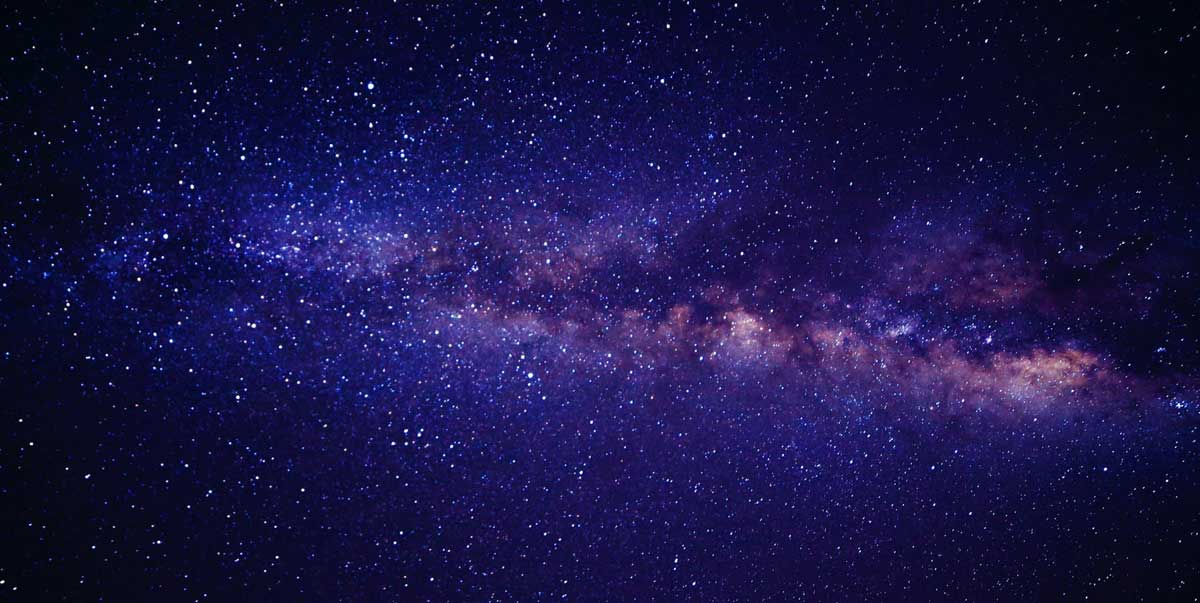 The Ultimate List of the Best Apps for Contractor Service in 2023
---
Are you a contractor in search of the best apps to help your business? Look no further! We've put together the ultimate list of the top 10 apps for contractors in 2023. From customer relationship management tools to invoicing software, we've got everything you need to take your contracting business to the next level. Our comprehensive guide will show you how each app can benefit your company and what features they have that make them stand out from the crowd. Read on for all the details!
What Is A Contractor App?
A contractor app, also called a construction app or best apps for contractors, is designed to make the life of any contractor easier. In 2023, these apps have become increasingly popular due to their ability to streamline processes like scheduling and communication between clients and contractors. With many different apps available, it's easy to find one that fits your needs perfectly. From tracking progress on projects to managing documents and contracts securely, contractor apps are essential tools in today's rapidly changing digital world. They can even help you stay organized with features such as custom invoicing and time-tracking capabilities. Whether you're looking for an all-in-one solution or specific functionality tailored to the job at hand, there's bound to be an app out there that meets your requirements.
How do contractor apps work?
With a contractor app, users are able to access powerful tools from their mobile devices. Contractor apps allow for easy management of tasks, communication with customers and payment processing - all in one user-friendly platform. These features make contractor apps some of the most sought after applications of 2023; allowing contractors to focus on delivering high quality services while having an efficient system behind the scenes that takes care of everything else.
What Are The Benefits Of Using A Contractor App?
Task management becomes much easier due to the real-time tracking capabilities of these apps, making it easy to stay on top of projects while also helping with budgeting and scheduling. Contractor apps often come free of cost, so there's no need to worry about any hefty investments just yet - which makes them more attractive than ever before. Plus, many of these apps are designed for both mobile devices and desktop computers, giving you maximum flexibility when managing tasks remotely or from an office setting.
What To Look For In A Contractors App
Contractor software can help small businesses save time and money by streamlining essential processes such as job scheduling, invoicing, client communication and more. A good construction management app will also provide an integrated platform that enables contractors to better track various projects, collaborate with other team members, manage inventory and access real-time analytics so they can make data-driven decisions quickly and efficiently. It's important to find a contractor or construction management app that is robust enough to handle your specific needs while being user friendly at the same time.
Best apps for contractor services
ServiceFolder
The ServiceFolder app is a great tool for those in the contractor industry. It's available to download right away from any app store, free of charge. With this useful app, you can keep track of your services and tasks so that nothing slips through the cracks. The intuitive user interface makes it easy to plan out all your jobs and even add notes or reminders if needed. You won't have to worry about missing anything when using ServiceFolder as its comprehensive features make sure everything stays organized. From keeping records of your team members' workloads to tracking customer feedback, this app has it all covered! Its wide range of options also allows you to customize the experience just how you like it—so you can be sure that everything runs smoothly within your business. All in all, ServiceFolder will help streamline your operations for maximum efficiency.
Construction calculator apps for contractors in 2023
Plangrid Build
Plangrid Build is one of the best construction apps for contractors in 2023. It provides an all-encompassing suite of features that make it a great choice for both small and large projects alike. The app boasts document management, collaboration tools, project planning capabilities, and more – making sure no detail goes unnoticed. Plangrid Build also makes communication between team members easier than ever with real-time updates on tasks and progress tracking from anywhere at any time. With its robust set of features and up-to-date technology, this contractor app is easily one of the top contenders when it comes to choosing the best construction apps for your needs in 2023.
Punch List & Site Audit Report
Moving on from PlanGrid Build, you may also consider Punch List & Site Audit Report for your construction management needs. With this app, you will be able to make sure that all tasks are managed with accuracy and precision. Furthermore, it has a range of features such as task management tools and construction calculators which can help streamline the workflow for contractors.
Create punch lists quickly and easily
Generate site audit reports in real-time
Manage projects more efficiently using comprehensive tracking capabilities In addition to these features, Punch List & Site Audit Report is highly beneficial to contractors since they have access to reliable data-driven insights into project performance and timelines. This helps them stay ahead of schedule while providing their clients with quality service.
Powerplay
Powerplay: the ultimate tool for any contractor looking to stay ahead of the curve in 2023. This comprehensive suite of services offers everything from payroll and subcontractor management to assist with construction project management and beyond — all tailored specifically to meet the needs of today's construction managers. With Powerplay at your side, you can rest assured that no matter where your projects take you, you'll have a reliable set of tools helping you every step of the way. It's time to take back control and move forward into a brighter future - let Powerplay be your guide!
Onsite Construction App
A contractor scheduling app is one of the most important tools available to construction project contractors and professionals in the construction industry. It simplifies job management, increases efficiency, and eliminates paperwork while allowing access to essential information across multiple devices. Contractor software provides an all-in-one solution for managing projects, tracking progress and communicating with subcontractors and clients. With this powerful tool, contractors can streamline their workflow, save time and money by cutting out manual labor costs as well as reduce overhead expenses associated with running a business. Ultimately, these apps offer invaluable support to those who depend on them in order to get the job done right.
Procore
Procore is a contractor app that has quickly become one of the best project management and construction management apps for contractors. The software provides users with an array of features, such as scheduling, document storage, project collaboration, task tracking and more. It also offers customizable dashboards to help manage multiple projects simultaneously. With Procore's intuitive user interface and mobile capabilities, it's no wonder why contractors have rated it so highly. In addition, its affordability makes it stand out amongst other contractor software options on the market today.
Fieldwire
Fieldwire is an app that has been designed to help construction businesses and contractors manage their projects in 2023. It offers a range of features, such as the ability to assign tasks and track progress, schedule deadlines, access real-time data on job sites, share documents with customers and collaborate with other members of a project team. This makes it ideal for both large construction companies and individual contractors needing assistance with project management in 2023. Fieldwire also provides tools for budgeting, invoicing, exchanging messages between teams and tracking key performance indicators (KPIs). All this makes it one of the top apps available to contractors in 2023 who are looking to streamline their operations.
Ineosyte – Construction app for daily reports
In 2023, contractor service will be incredibly easy to manage with the help of iNeoSyte - a construction app designed specifically for daily reports. This is an amazing tool that enables contractors to take control of their projects and monitor progress in real-time. It offers a variety of features such as:
Automated time tracking, allowing you to measure productivity accurately;
An intuitive dashboard display which provides clear visibility into project status;
Easy access to detailed reporting from multiple sources. With these benefits, it's no wonder why so many contractors choose iNeoSyte over other apps available for contractor service in 2023. The power of this construction app makes it invaluable when it comes to managing your business efficiently and effectively.
Project Management Apps of 2023
Servicefolder App
If you're a contractor looking for the best apps available to make your job easier in 2023, look no further than the ServiceFolder app. This revolutionary construction industry tool streamlines processes like tracking materials and labor costs while making it easy to create estimates and invoices on-site. It's one of the most user-friendly apps available today, with an intuitive dashboard that allows contractors to quickly access all their information from any device. With its wide range of features tailored specifically to the needs of contractors, ServiceFolder is the perfect solution for anyone working in construction!
Autodesk Construction Cloud
Autodesk Construction Cloud is a powerful resource management tool for general contractors that makes managing construction projects easier and more efficient. It offers a suite of tools designed to help streamline communication between stakeholders, manage resources optimally, keep track of progress in real-time, and provide access to additional data insights. Autodesk Construction Cloud provides the following benefits:
Automation of core workflows such as project scheduling and resource allocation
User-friendly interface allowing quick onboarding of new construction workers
AI-driven analytics capabilities to optimize performance across multiple levels. Overall, Autodesk Construction Cloud has proven itself as an essential part of any modern contractor's workflow – providing increased accuracy, speed, and insight into their operations while reducing operational costs significantly.
Gasbuddy
GasBuddy is a powerful cloud-based subcontractor estimating software and app for contractors. It offers all the features of traditional work order software for contractors while also enabling users to manage their invoices with ease. The intuitive user interface makes it easy to track projects, view and analyze data in real time, receive payments faster, and submit estimates quickly. With its advanced reporting capabilities and customizable options, GasBuddy allows you to efficiently streamline processes and ensure accuracy every step of the way. Ultimately, this tool helps you stay organized so that your business runs as smoothly as possible without any unforeseen surprises along the way.
Gocanvas
GoCanvas is a powerful app for contractor service and job scheduling software that enables contractors to easily manage their work. It provides an intuitive interface for tracking all of your projects, from contractor scheduling to invoicing and payment processing. With GoCanvas, you can quickly create customized contracts, track progress on jobs, and even get notifications when new tasks or deadlines are approaching. All in all, GoCanvas makes it easy to keep your business running smoothly while providing superior customer service and satisfaction.
Dewalt Tool Connect
Next on the list of the best apps for contractor service in 2023 is DEWALT Tool Connect, an app specifically designed to help contractors and construction professionals. This app gives users real-time access to detailed job information, allowing them to easily manage their jobs right from their phone or tablet. It also lets users assign tasks for workers, track progress on jobs, and receive notifications about changes or updates related to a project. With this app, contractors can stay updated with all the details they need for any job and make sure everything runs smoothly. The streamlined interface makes it easy to use and understand - providing a great tool for anyone needing an efficient contractor jobs app.
Other best construction apps for professionals
All-In-One Calculator
QuickBooks All-In-One Calculator is the perfect software for any contractor service in 2023. This powerful calculator tool allows users to quickly and accurately calculate their costs, profits and taxes—eliminating tedious manual calculations that can take up a lot of time. With its comprehensive features, QuickBooks makes it easy for contractors to manage their business finances with confidence. Its intuitive interface and built-in templates allow even novice users to get up and running quickly, so they can focus on what matters: getting the job done right. The all-in-one calculator also helps contractors save money by providing accurate estimates that help them price services competitively while avoiding surprises down the road. It's no wonder why this is one of the best apps available in 2023 for contractor services!
Builder'S Helper Max
Builder's Helper MAX is a contractor work order software app that makes it easy for contractors to manage their businesses. With this contractor tools app, users can create and send digital estimates with the wave estimate app quickly and easily, saving time and money on small general contractor software projects. It also provides general contractor software for small businesses so they can streamline operations and increase efficiency. Builder's Helper MAX helps keep track of customer data, manage job tasks, monitor timelines, coordinate personnel resources, and automatically generate invoices as well as other features useful to any professional construction or remodeling company. All of these features make it an invaluable asset when it comes to managing a successful contracting business in 2023.
Construction Calculator By Will Maze
Transitioning from Builder's Helper MAX to Construction Calculator by Will Maze, we have another highly-rated contractor service app that is perfect for any job. This app provides a solution to construction billing software and invoicing needs with features such as:
Estimating and Invoicing Software - Provides accurate estimates of costs for contractors so they can easily invoice their clients.
Contractor Estimate App – An easy way to create an estimate within the app itself or upload existing quotes from other sources.
Contractor Invoice App – Generates professional-looking invoices quickly and easily with customizable templates.
Taskeasy Contractor App – Allows contractors to manage projects from start to finish including tracking time, materials used, and progress updates. Construction Calculator by Will Maze is the ideal tool for anyone who needs a comprehensive estimating and invoicing system for their business. With its user-friendly interface, robust feature set, and wide range of integrations it's sure to make your life easier when dealing with complex tasks related to contracting services.
Construction Calculator By Xneat.Com
The construction calculator by xNeat.com is one of the best apps for contractor service in 2023, and it's no wonder why! This comprehensive tool helps contractors save time and money on every project they take on with its powerful calculations that include cost estimates, material needs, and labor hours. With this app at their fingertips, contractors can be confident that they're delivering accurate results while making sure their projects are completed in a timely manner. It's no surprise that contractors across the country have been turning to xNeat.com for all their contracting needs since its launch in 2023 – after all, there simply isn't a better option out there when it comes to calculating jobs quickly and accurately.
Apploye - The Best Time Tracking App For Independent Contractors
The search for the ultimate time-tracking app can be daunting, but Apploye has emerged as a clear frontrunner in 2023. It is the perfect solution for independent contractors who are looking to keep track of their hours and get paid quickly and accurately. Perfectly designed to meet their needs, Apploye provides contractors with an easy-to-use dashboard where they can monitor progress on projects and ensure that all work is accounted for.
| Feature | Description | Benefits |
| --- | --- | --- |
| Time Tracking | Easily clock-in/out from any device or location | Accurate records of working hours & project progress |
| Reports | Create reports using multiple data points | Keep organized records of day-to-day productivity |
| Invoicing | Send invoices instantly at end of job | Get paid faster & more efficiently |
With features like these, it's no surprise that Apploye is one of the most preferred tools among contractor service providers; offering them visibility into their team's performance while ensuring accurate time tracking and payment processing.
Conclusion
Using a contractor app can make managing construction projects easier and more efficient for contractors. By using the right apps, contractors are able to quickly access information that helps them stay on top of their job sites and manage resources in real-time. With tools like Construction Calculator Apps, Project Management Apps, Time Tracking Apps, and even Daily Reports App, contractors have the ability to increase their productivity while ensuring accuracy with each project they take on. So if you're looking to get ahead in the industry this year, it's worth investing in some great contractor apps today!
Frequently asked questions
What Is The Best Way To Ensure Data Security When Using Contractor Service Apps?
Data security is an important concern when using contractor service apps. To ensure data security, users should use only reputable app providers that have strong encryption protocols in place and regularly audit the system for any potential weaknesses. App providers should also have a privacy policy that outlines how user data will be handled which can provide added peace of mind to users of the service. Additionally, users should create secure passwords and take steps to protect their devices from malware or other malicious software that could compromise their personal information. By taking these precautions, users can rest assured knowing their data is safe when using contractor service apps.
What Are The Pricing Options Available For Contractor Service Apps?
When looking into contractor service apps, one of the most important factors to consider is pricing. There are a variety of options available depending on your needs, ranging from pay-as-you-go plans to subscription services. Some apps may even offer discounts for long term or bulk commitments. It's important to compare different options and read reviews before making your selection in order to ensure you're getting the best value for money.
What Type Of Customer Support Is Offered For Contractor Service Apps?
When it comes to customer support for contractor service apps, there's a range of options available. Most apps offer email or live chat support – both are great ways to get answers quickly. Some may also provide phone support if you need more in-depth help, and many have detailed FAQs on their websites that can answer the most common questions. Additionally, some services may offer additional features like remote access so they can troubleshoot any issues from afar, as well as tutorials and other resources to make sure you're getting the most out of your app experience.
Disclaimer: Some information is provided through AI. Users should always conduct their own research and consult with qualified professionals before making any decisions.

Try

Now
---
ServiceFolder's field service scheduling software free plan is perfect for small businesses with up to three people or less. It includes time tracking, scheduling, and mobile app features that make it one of the best mobile field service management software solutions for small businesses available. It is perfect for any small business company within the field service industry that wants to use technology to increase performance and productivity.