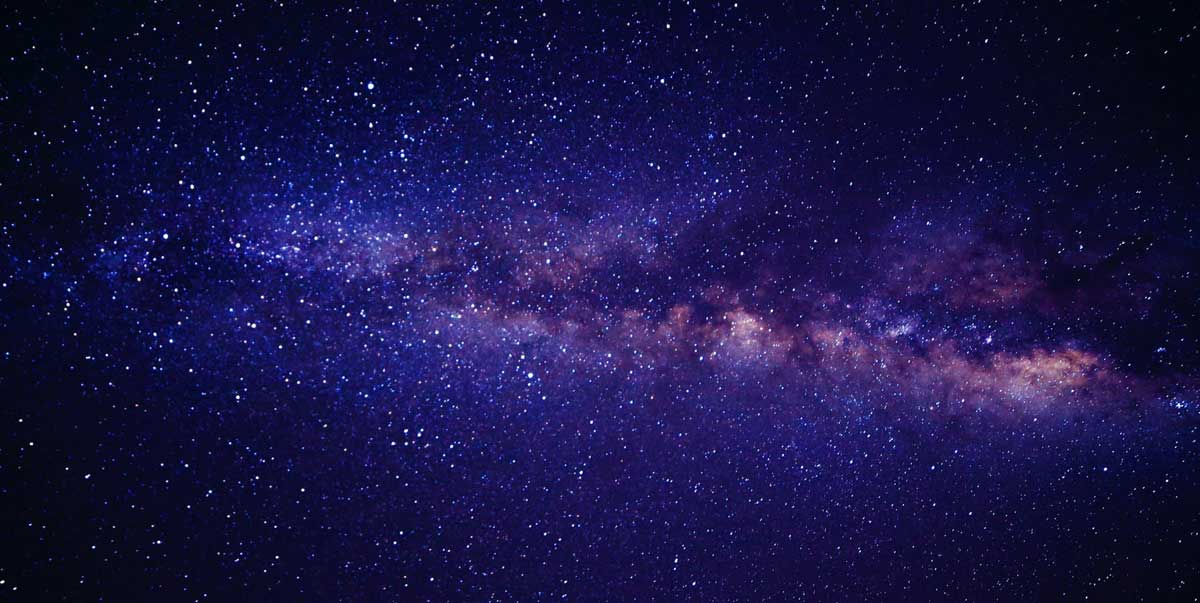 Boost Sales and Efficiency With Our Free HVAC Quote Template: HVAC Estimate Template Form
---
Looking to boost your sales and increase efficiency in your HVAC business? Look no further!
Our free HVAC estimate template is here to help. With this template, you can accurately estimate your projects, saving time and money. Say goodbye to manual calculations and hello to automated accuracy.
Your customers will be impressed with the professional and customizable estimates, leading to increased satisfaction and trust. Get ready to drive revenue growth with our user-friendly template.
Increase Accuracy in Estimating HVAC Projects
To increase accuracy in estimating your HVAC projects, you can use our free HVAC estimate template. This template is designed specifically for the HVAC industry and is customizable to suit your specific needs. By utilizing this template, you will be able to provide accurate estimates for your clients, ensuring that both parties are on the same page when it comes to costs and expectations.
The free HVAC estimate template includes all the necessary fields and sections required for a comprehensive estimate. From labor costs to material expenses, every aspect of your project can be recorded in detail. This not only helps you generate an accurate estimate but also serves as a valuable reference throughout the project.
Estimating HVAC projects can be a complex task with many variables involved. However, with our free HVAC estimate template, you can streamline the process and eliminate any guesswork. By inputting relevant information into the template, such as measurements, equipment specifications, and labor rates, you will obtain a precise estimation of costs involved.
Accuracy is crucial in estimating HVAC projects as it ensures that both you and your clients are satisfied with the final results. By using our free HVAC estimate template, you can increase accuracy in estimating your projects and build trust with your clients by providing them with reliable estimates from start to finish.
Maximize Efficiency With Automated Calculations
Are you tired of spending hours manually calculating costs for your projects? With our advanced automated cost calculations, you can now save valuable time and ensure accuracy in your estimates.
Accurate Automated Cost Calculations
Our accurate automated cost calculations can help you streamline your HVAC estimate process and improve sales and efficiency. With our free HVAC estimate template, you can easily generate precise cost estimates for your clients.
Our advanced algorithms take into account all the necessary factors such as materials, labor, and equipment costs to provide you with an accurate estimate every time.
By automating the calculation process, you save valuable time that can be better utilized in other areas of your business. Additionally, our customizable template allows you to tailor the estimates to meet the specific needs of each client, further boosting customer satisfaction and increasing the likelihood of closing a sale.
Don't waste any more time on manual calculations – try our accurate automated cost calculations today and see how it can revolutionize your HVAC estimating process while improving sales and overall efficiency.
Streamline Estimating Process
By automating your estimating process, you can save valuable time and ensure precise cost calculations for each client. Our HVAC estimate template is designed to streamline your estimating process and make it more efficient. Here are five reasons why using our template will benefit you:
•           The template is available in Excel and PDF format, making it easy to share with clients.
•           It includes all the necessary fields for a comprehensive estimate, such as labor costs, material costs, and equipment costs.
•           You can customize the template to include specific terms and conditions that are relevant to your business.
•           Each estimate generated using the template will have a unique estimate number, making it easier to track and manage multiple projects.
•           By having a standardized estimate form, you can present a professional image to your clients and increase their confidence in your services.
Using our HVAC estimate template will not only simplify your estimating process but also help you close deals faster and boost overall sales.
Improve Customer Satisfaction and Trust
To improve customer satisfaction and trust, it's important to prioritize clear communication and timely responses. One way to achieve this is by using our free HVAC quote template. This customizable template allows you to provide your customers with a detailed breakdown of the estimated costs for their HVAC project. By clearly outlining the services provided, including any additional charges or fees, you can ensure transparency and build trust with your customers.
In addition to the estimate itself, it's also crucial to include important information such as payment terms, terms and conditions, and contact information. Our free invoice template makes it easy for you to include all these details in a professional and organized manner. By providing clear instructions on how payments should be made and when they are due, you can avoid any confusion or misunderstandings.
Furthermore, having a well-structured terms and conditions section will protect both you and your customers. Clearly stating your policies regarding warranties, cancellations, and liability will help set expectations from the beginning of the transaction.
Drive Revenue Growth With Professional and Customizable Estimates
When using a professional and customizable estimate template, you can effectively drive revenue growth for your HVAC business. Here are five reasons why utilizing such templates can help boost sales and efficiency:
•         Time-saving: With a customizable estimate template, you don't need to start from scratch every time. Simply input the necessary information and generate an accurate estimate in minutes.
•           Professionalism: A well-designed estimate template reflects your professionalism and attention to detail. It instills confidence in potential customers, increasing the likelihood of them choosing your services.
•           Accuracy: Customizable estimates ensure that all costs are accounted for, avoiding any surprises or disputes later on. This transparency builds trust with customers and improves customer satisfaction.
•           Streamlined processes: By standardizing your estimating process with a template, you can improve efficiency throughout your business operations. This allows you to handle more estimates in less time, leading to increased revenue opportunities.
•           Upselling opportunities: A professional estimate template gives you the opportunity to showcase additional services or products that customers might be interested in. This opens up avenues for upselling and maximizing revenue. 
 Key Challenges in the HVAC Estimating Process
The HVAC estimating process can be quite challenging for professionals in the HVAC industry. Ensuring accurate estimates and providing professional and detailed quotations is essential to secure new projects and close more deals. To simplify this process, utilizing a reliable HVAC estimate template form can be highly beneficial.
One of the key challenges in the HVAC estimating process is creating a professional estimate that includes all the necessary information. With a blank HVAC estimate template, contractors can easily fill in the details such as client information, line items, summary of work, labor costs, material costs, and more. This template can be in a printable PDF format or a fillable form using software like PDF filler or Google Sheets, enabling contractors to automate the estimating process and generate accurate estimates right away.
The use of templates also ensures consistency and standardization in the estimates, making it easier to manage and evaluate different projects. Moreover, using a template allows for the inclusion of important details such as warranty information, support team contact, and unique numbers for each estimate. Contractors can also add new line items or descriptions to cater to specific project requirements.
Another challenge in HVAC estimating is dealing with indirect overhead costs, sub-contractor costs, permits, and profit margins. These costs need to be carefully calculated and included in the estimate to ensure profitability. The use of an HVAC estimate template, particularly one that automatically calculates these costs, can streamline the process and prevent errors.
Additionally, the ability to access and edit the estimate template on both desktop and mobile devices is crucial for HVAC professionals who are constantly on the go. Cloud storage options provide a secure and convenient way to store and access estimates, making it easier to retrieve and update information as needed.
To further simplify the HVAC estimating process, professionals can consider using an editor that allows for a legally-binding e-signature. This enables contractors to start sending estimates quickly and efficiently, eliminating the need for manual signatures and paperwork.
In summary, the HVAC estimating process poses several challenges that can be overcome by utilizing a well-designed HVAC estimate template form. By automating the process, including all necessary details, and accurately calculating costs, contractors can ensure successful HVAC estimating and increase their chances of securing new projects.
Start sending high conversion proposals today
Are you an HVAC contractor looking to streamline your business and increase your conversion rates? Look no further! With our free HVAC estimate form templates, you can start sending high conversion proposals today. Our templates, available in PDF and Excel formats, provide you with a professional and accurate estimate that you can easily customize with your company name, contact information, and terms and conditions.
You can save time and improve your hvac system management workflow by using our customizable templates, which include all the necessary fields such as estimate number, payment terms, and proposal details. Whether you are a residential or commercial HVAC contractor, our proposal templates cater to your specific needs, from maintenance contracts to system installations. By using our printable templates, you will impress potential clients with your professionalism and attention to detail.
You can even integrate our templates with Google Docs or use Google Sheets to easily access and update your estimates on the go. So why wait? Start using our free HVAC estimate templates today and see your business grow in 2023!
Download Our Free HVAC Quote Template That Wins Clients
Google Sheet
Are you tired of spending hours creating HVAC quotes from scratch? Look no further! Our free HVAC quote template form is here to make your life easier. Whether you are new to the HVAC industry or have been providing HVAC services for years, our template is designed to help you close more deals and streamline your estimating process.
With our blank HVAC estimate template, you can create professional estimates in a matter of minutes. Simply download the printable Excel, fill in the details, and voila! You have a professional-looking quotation ready to be sent to your clients. No more wasting time manually calculating labor costs, material costs, and other line items. Our template does all the work for you, saving you valuable time and effort.
Gone are the days of juggling multiple spreadsheets and documents. Our HVAC estimate template is fillable and can be easily edited using the software of your choice, whether it's Google Sheets, a desktop application, or even on your mobile device. You can automate calculations, add new line items, and customize the template to fit your unique needs. Say goodbye to the headache of managing paper documents and hello to the convenience of cloud storage.
But our template isn't just about saving time and effort. It also ensures accuracy and professionalism. The template includes a summary of work, client information, warranty information, and even a description section for any additional details. Plus, with our support team always ready to assist you, you can rest assured that your estimates will be error-free and legally binding with our e-signature feature.
So why wait? Start sending out professional HVAC quotes today and watch your client base grow. Download our free HVAC quote template now and see the difference it can make in your business.
Conclusion
Boost your sales and efficiency with our free HVAC estimate template. By increasing accuracy in estimating projects, you can avoid costly mistakes and ensure customer satisfaction. With automated calculations, you can save time and maximize productivity.
Professional and customizable estimates will help build trust with customers and drive revenue growth for your business. Don't miss out on the opportunity to streamline your operations and increase profitability. Try our free HVAC estimate template today!
Disclaimer: Some information is provided through AI. Users should always conduct their own research and consult with qualified professionals before making any decisions.

Try

Now
---
ServiceFolder's field service scheduling software free plan is perfect for small businesses with up to three people or less. It includes time tracking, scheduling, and mobile app features that make it one of the best mobile field service management software solutions for small businesses available. It is perfect for any small business company within the field service industry that wants to use technology to increase performance and productivity.