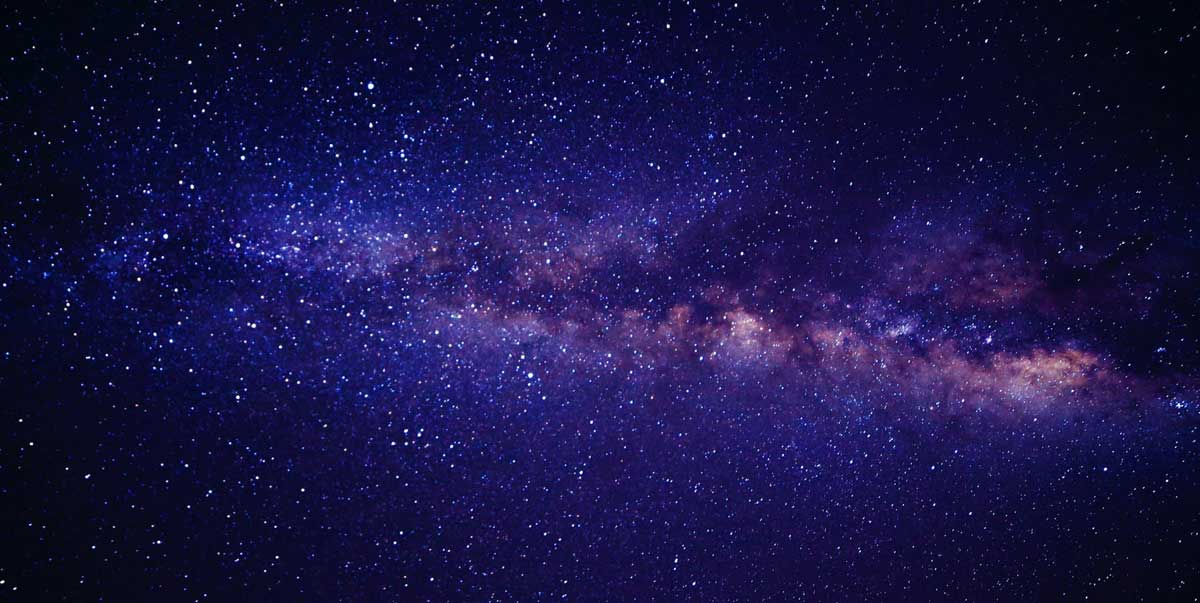 HVAC business books- 13 best HVAC books technicians should read in 2023
---
Looking for the best books to help you start or grow your HVAC business? Look no further! In this blog post, we've compiled a list of the best HVAC business books available, covering everything from startup advice to market analysis. Whether you're a beginner looking for guidance on how to get started, or an experienced business owner looking to expand your reach, these HVAC books have everything that you need. So without wasting time let's start!
Before starting, you must know this.
The US HVAC market was worth $11.45 billion in 2020. By 2026, this amount is anticipated to reach $16.56 billion. That growth is astounding, isn't it?
Due to the country's increasing air conditioning usage, the United States really has one of the best HVAC systems in the world. More than 90% of households have air conditioning equipment, compared to just 8% of the 2.8 billion people who live in some of the hottest parts of the world. Therefore it's obvious that this will be one of the main drivers for HVAC services.
Best HVAC books for beginners
If you're a new HVAC technician looking to grow your HVAC business, having the right books to master refrigeration and air conditioning is essential. Fortunately, many great books are available for beginners that cover all the basics of HVAC. From heating and cooling systems to air quality control, these best HVAC books will help you get a strong start in the industry.
Whether you want to increase your knowledge base or just need guidance on properly maintaining equipment, these resources can provide invaluable insight into the world of HVAC. From troubleshooting tips to energy efficiency advice, these books will provide the information you need to succeed in this exciting field.
1. Residential construction academy HVAC
Buy on Amazon - Residential Construction Academy HVAC 2nd Edition**
Residential Construction Academy HVAC offers a complete outline of residential construction techniques that includes the fundamentals of electrical work, plumbing framing, drywall installation, insulation, fire prevention heating and roofing, and much more.
The book also contains specific information about installing ductwork, furnaces, heat pumps, boilers, fans, and other parts. This book is a must-read for anyone wanting to understand the basics of HVAC, regardless of whether you're working on a residential project or not.
2. Refrigeration and air conditioning technology 8th edition
Buy on Amazon - Refrigeration and Air Conditioning Technology 8th Edition
The book starts with a discussion of the fundamentals of HVAC, including refrigerants and their properties, basic system design, types of equipment, and common components. It then details specific topics such as sizing, installation, maintenance and repair, troubleshooting, and energy efficiency.
Additionally, readers will find information on the latest trends in HVAC technology, such as geothermal and variable refrigerant flow (VRF) systems. Finally, safety considerations are discussed to help keep workers safe on the job.
3. Modern refrigeration and air conditioning by Andrew D. Althouse
Buy on Amazon - Modern Refrigeration and Air Conditioning
Modern Refrigeration and Air Conditioning, a thorough manual and great HVAC repair guide, covers the essential ideas of HVAC. It details numerous HVAC theories, difficult engineering ideas, and the repair techniques required to find and fix HVAC system issues.
This edition offers specialists the most recent information on EPA rules and regulations pertaining to refrigerant recovery, recycling, and reclamation, as well as the most recent knowledge on HVAC academics and technological breakthroughs.
The comprehensive approach of this text, which gives a solid understanding of all refrigeration and air conditioning components, will be helpful to HVAC students and seasoned technicians.
4. Audel hvac fundamentals by James E. Brumbaugh
Buy on Amazon- Audel HVAC Fundamentals, Volume 1: Heating Systems, Furnaces and Boilers
Audel HVAC Fundamentals, Volume 2, by James E. Brumbaugh, is a comprehensive guidebook for the HVAC technician. It covers all the topics you need to know to install, maintain and repair components of both old and new systems. This revised edition includes information on installing and repairing thermostats, humidistats, and automatic controls, as well as details on oil or gas burner controls and chip-based technology.
Environmental regulations include hydronic systems, steam line controls, solid fuels,, and coal firing methods. The book even includes data tables with conversions, formula cross-references, and manufacturer lists that can be used for reference in your work. Whether you're an apprentice or veteran technician, Audel HVAC Fundamentals is the perfect guide to help you stay up to date on the latest developments in this field.
Best HVAC books for experienced technicians
5. HVAC spells wealth by Ron Smith's
Buy on Amazon- More & New HVAC Spells Wealth
HVAC Spells Wealth, authored by Ron Smith, is a must-read for any HVAC entrepreneur or business owner. This book serves as a comprehensive guide to launching and growing a successful HVAC company. It is loaded with industry tips and tricks from an experienced thought leader's perspective. Not only is it available as a hardback but also in audiobook format, so anyone can benefit from this invaluable resource.
This book has been highly recommended by HVAC professionals and engineers across North America, who have used its advice to boost their sales and success rates. With detailed advice on marketing strategies, customer service techniques, and legal matters, this book should be an essential asset in any entrepreneur's library. HVAC Spells Wealth will give you the guidance you need to succeed, whether you are just starting out or looking to expand your existing business.
6. HVAC equations, data, and rules of thumb
Buy on Amazon -HVAC Equations, Data, and Rules of ThumbHVAC Equations, Data, and Rules of Thumb
This book is the perfect resource for any HVAC professional or enthusiast. Aside from providing a comprehensive guide to HVAC equations, data, and rules of thumb, it also has an informative glossary and index of terms.
It is divided into three sections: Fundamentals, Equipment, and Systems. Every chapter focuses on a distinct subject like HVAC, indoor air quality, or building commissioning, so you don't get left behind in your HVAC career or business tips.
Larsen Angel and Arthur Bell have created a great HVAC textbook called "HVAC Equations, Data, Rules of Thumb," which is a comprehensive HVAC textbook. This 600-page encyclopedia covers all you need to know about HVAC design, equations, rules of thumb, and other topics.
This book is widely considered an industry standard because it covers all aspects of HVAC codes. This book includes codes and standards from NFPA and ICC as well as NEC and ASHRAE. Understanding HVAC from the inside out is essential, as every tech professional knows. However, it does not mean that you can do so without good code knowledge.
This book on HVAC does not stop there. The book also covers various topics, including cooling and heating load factors, automatic temperature controls, and automation.
This comprehensive HVAC textbook can be purchased for just $49 on Amazon. You can also purchase the eBook version for the same price.
7. The power of positive pricing
Buy on Amazon- The Power of Positive Pricing: How Much Is Your Pricing Costing You
The power of positive pricing can be seen in the success of many HVAC businesses today. Matt Michel's books, mentioned by many in the industry, provide a valuable how-to manual for optimizing their service pricing. He offers invaluable advice on business fundamental principles such as setting prices based on value rather than cost and utilizing both fixed and variable pricing models correctly.
Furthermore, his methods enable even the best HVAC technician to maximize profits while reducing costs. Ultimately, Michel's work has been integral in helping countless companies across the US establish a fair and viable HVAC price structure that benefits both customers and businesses alike.
8. 6 Steps to grow your hvac business
Buy on Amazon- 6 Steps To Grow Your HVAC Business: How to Stop Wasting Your Money, Grow Your Business and Reach Your Goals!
Growing a successful HVAC business can be incredibly hard without the right guidance. Thankfully, the essential guide to growing any HVAC business, no matter the size or location, is here.
Six Steps To Grow Your HVAC Business comprises easy-to-read steps developed and proven over more than 13 years by hundreds of successful HVAC businesses across the US. From knowing your potential customers to fixing your pricing, marketing, and company reputation, this super-packed HVAC book contains everything you need to start making money and stop struggling with your service business. This book is very easy to read and will help you with the HVAC trade.
9. HVAC business- a detailed business and marketing plan
Read with GoodReads- HVAC Business: A Detailed Business and Marketing Plan
HVAC Business: A Detailed Business and Marketing Plan is arguably the best guide for anyone looking to start or already running an HVAC business. This comprehensive eBook offers more than just a plan - it also provides pro tips and examples from experienced professionals. Plus, it covers multiple marketing strategies to help you get new clients and keep them long-term.
If you're a licensed HVAC technician looking to make the most of your business, this study guide can be a great asset. With detailed advice on pricing, services to offer, customer service techniques, and much more, this guide can be invaluable in helping you stand out from competitors and make the most of your business.
This step-by-step manual is designed to help you develop an elaborate marketing strategy for your HVAC company. It covers every aspect of managing an effective HVAC company, such as hiring employees in addition to managing finances and creating strong branding. Get this book if you're looking to take your company to the next stage.
Best HVAC study books
10. Guide to NATE/ICE certification exams 3rd edition
Buy on Amazon- Guide to NATE/ICE Certification Exams
The Guide to NATE/ICE Certification Exams 3rd Edition is a must-have for any aspiring HVAC technician. Written by industry professionals, it dives deep into the electrical theory required for the exam and provides clear explanations of every question asked on the test. Along with sample answers and practice tests, this book is an invaluable resource for those looking to pass their certification exam.
With over 500 pages of material and plenty of illustrations and diagrams, this guidebook is one of the most comprehensive books that every HVAC technician should have in their library. Whether you're just starting out or are a seasoned professional, this book will give you the knowledge you need to pass your certification exams with flying colors!
11. HVAC licensing study guide, third edition
Buy on Amazon- HVAC Licensing Study Guide, Third Edition
The HVAC Licensing Study Guide, Third Edition, is an essential tool for anyone wishing to become a licensed HVAC technician. It provides comprehensive information on all the licensing requirements that vary from state to state.
This guide helps you prepare for the tests and exams required for certification and offers insight into the different types of licenses available and how contractors and subcontractors vary in their roles.
You will also find useful information about continuing your HVAC education, as well as troubleshooting techniques to help you solve any HVAC problems you may encounter. Whether you are just starting out or are looking to upgrade your existing license, this study guide is an invaluable resource.
Best HVAC troubleshooting books
The books cover more than just basic knowledge of troubleshooting. They offer practical tips for identifying problems quickly and effectively. If you're looking to fix issues yourself, these books can help you master the skills you require rather than sending the HVAC tech.
12. HVAC troubleshooting guide
Buy on Amazon- HVAC Troubleshooting Guide
If you're looking for a great place to start when it comes to HVAC troubleshooting, then Rex Miller's guidebook is an excellent resource. It covers all the basic HVAC concepts and provides a comprehensive list of the best troubleshooting methods for each component.
The book includes hundreds of illustrations and diagrams that make it easy to understand the different parts and operations of an HVAC system. With its detailed description of HVAC engineering and terminology, this guidebook is also valuable for those who are new to the field. Whether you're a professional technician or just starting out in the industry, this guidebook will help you quickly identify problems and provide solutions.
13. System diagnostics and troubleshooting procedures
Buy on Amazon- System Diagnostics and Troubleshooting Procedures
System diagnostics and troubleshooting procedures are essential aspects of running a successful air conditioning and refrigeration system. This book offers an accessible and comprehensive guide to understanding the diagnosis and repair of HVAC systems, regardless of complexity.
The book takes you through each step, from identifying problems to understanding diagnostic tools, all while providing helpful tips on making sure you're doing things correctly. It also offers advice on how to use the right tools for the job, ensuring that no detail is overlooked when completing repairs. With this book as your guide, you can become an expert in diagnosing and repairing your own HVAC system.
Are you looking for more HVAC books?
The Air Conditioning Contractors of America has a library of HVAC resources that you can use if you are still looking for reliable and dependable HVAC resources. They have more than 30 titles on Amazon. Here are some of their titles:
Residential Duct Systems
Calculation of Residential Load
Commercial Load Calculation
Select Residential Furniture
Duct Slide Rule
Air Distribution Basics: Residential and Small Commercial Buildings
Manual B: Balancing and Testing Hydronic Systems
Residential Zoning, Manual Dr
Equipment, Systems, and Applications for Commercial Use
As you can see, ACCA covers almost every HVAC topic. They are experts in their field and can provide sound, reliable HVAC guidance for any topic. You'll be happy you bought one of their books.
Final thoughts
As a technician, you are in the know when it comes to HVAC systems. By reading and absorbing the knowledge contained in the best HVAC business books, you can ensure that you are up-to-date on the latest trends and techniques. Not only will this help you better serve your customers, but it will also give you the skills and knowledge needed to start your own HVAC business. By following these simple tips, you can gain the essential insights and knowledge needed to start and grow a successful HVAC business in 2023.
FAQS
How do you know which HVAC books to choose?
When it comes to choosing HVAC books, there are a few things to consider. First, if you're in the HVAC business or you're an HVAC technician, you should look for books that provide information specific to the type of work you're doing. This could include installation techniques and troubleshooting strategies.
Additionally, if you're a licensed HVAC technician, the requirements for certification can vary from state to state. Look for books that cover those specific requirements as well. Every HVAC book provides different information depending on its purpose and target audience, so read reviews and descriptions before purchasing a book to make sure it contains what you need. Taking these factors into consideration will help make sure that your time and money will be well spent when selecting an HVAC system.
How profitable is the HVAC business?
The HVAC business is a very profitable contracting business. Heating and air conditioning systems are essential to everyday life, and it's no surprise that so many people rely on HVAC contractors to keep their homes comfortable.
A well-run HVAC business can easily generate a steady stream of income due to the high demand for heating and cooling system services. An experienced contractor will know how to properly install and maintain these systems and will also be able to charge competitive rates for their services, leading to increased profits over time.
With proper management, the HVAC business can be highly lucrative in both short-term and long-term investments.
Can you become a millionaire from HVAC?
It is possible to become a millionaire in HVAC with the right strategy and dedication. To start, you need to gain the necessary knowledge and skills through HVAC training books and courses.
Once you have the expertise, you can start your own HVAC company. As your business grows, it will open up opportunities for increased profits, allowing you to add more services and increase your customer base. With careful planning and dedication, it is possible to grow your business into something that generates significant income and could help make you a millionaire.
By providing quality services at competitive prices, focusing on customer service and satisfaction, investing in marketing strategies, and staying current on industry trends, you can ensure that your business remains profitable for years to come.
providing
How do I make my HVAC business successful?
To take your HVAC business to the next level, it is essential to focus on customer satisfaction, provide quality services and products, and stay up-to-date with the latest industry trends.
As an HVAC contractor, you should build strong relationships with customers by offering prompt service, competitive prices, and reliable maintenance plans. Additionally, investing in marketing strategies can help bring more visibility to your brand and reach a larger audience.
You should also use digital marketing tools to promote your services.
Furthermore, building a website for your business can help you showcase your work and attract more customers.
Lastly, offer discounts or loyalty programs for repeat customers to ensure that they remain loyal to you. These are just some of the ways you can take your business to the next level as an HVAC contractor.
Is it hard to run an HVAC business?
Running an HVAC business can be challenging, but it doesn't have to be. Keeping up with the latest business trends, understanding the newest HVAC technology, and having access to resources that help HVAC professionals succeed are all essential for a successful HVAC business. If you're running an HVAC business, it's important to stay knowledgeable about industry trends and regulatory requirements.
Additionally, staying abreast of new technologies, such as energy-efficient systems and smart home features, can help you stay competitive in the market.
Finally, leveraging resources that provide education and support to HVAC professionals can help maximize your success. All of these factors will contribute to making your HVAC business run more efficiently and effectively.
What percentage of HVAC businesses fail?
The percentage of HVAC businesses that fail can vary from state to state. According to the Air Conditioning Contractors of America, only around 10% of HVAC service companies close their doors within the first year. However, this number increases to around 50% after 5 years in operation.
This trend is most likely due to the difficulties associated with running a modern HVAC business, such as keeping up with new technology and staying competitive in the market. Other factors that contribute include poor customer service and inadequate marketing efforts.
Ultimately, it's important for any HVAC business owner to be aware of these risk factors and take steps to mitigate them in order to increase their chances of success.